Though spying on someone is morally not a good deed but sometimes it is done for the amelioration of your loved ones or subordinates. Your children are your responsibility; you cannot leave them in the hands of predators. Cyberbullying is a horrific monster for children and teens. For the protection of your kids, monitoring their devices is very important. And imagine your employees are watching a movie during work hours, and you don't know what they are doing? Likewise, to spy on your partner is your legal right. iPhone is a series of smartphones introduced by Apple. These devices use the iOS mobile system.iPhone users are familiar with the name jailbreak. It is used to spy on iPhones, but the identity of the person who is spying can be detected. Are you wondering if there is any way you can spy on an iPhone without Jailbreak? Yes! There are spy apps that can be used to spy on iPhone without Jailbreak, perfectly concealing your identity.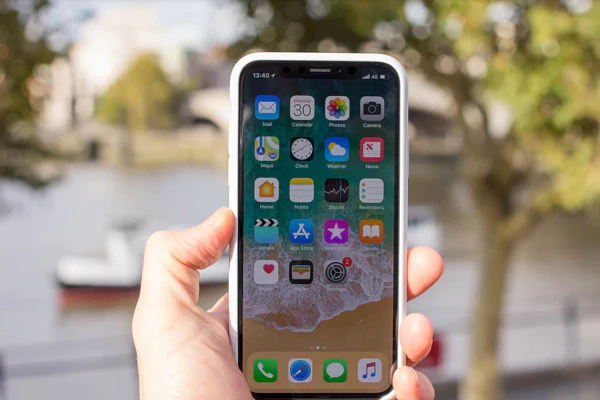 Part. 1 Why You Should Use Spy Apps on iPhone
Jailbreaking is a tedious task. This process is not good for the device either. It has a lot of disadvantages.Keeping all these points in your mind, naturally, you will try to find a less tedious and successful way. Here are a few other reasons why you should use spy apps?
1. To find a lost iPhone
Tracking a lost phone is one of the reasons to install spy apps. You can easily find your lost iPhone through spy apps. You need to follow a few chronological steps.
Create an Account
Select a Plan
Verify the target iCloud
Use the Control Panel to Track Mobile.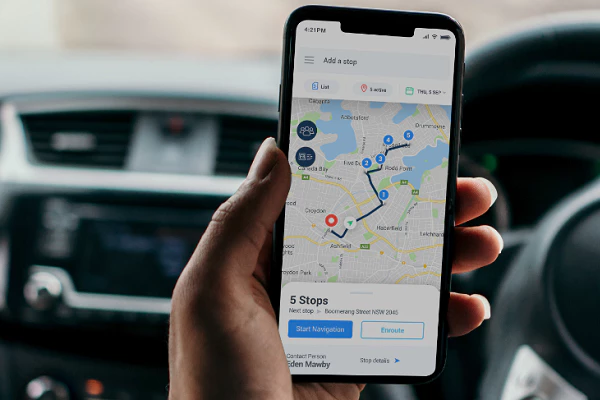 2. For Parental Control and Supervision
Before introducing your kids to the gadgets, they should know they must use them under your supervision and control. It would be best if you had spy apps to track what content they are watching, the types of games they play, online friendships, etc. Healthy watches help in the better development and nourishment of children.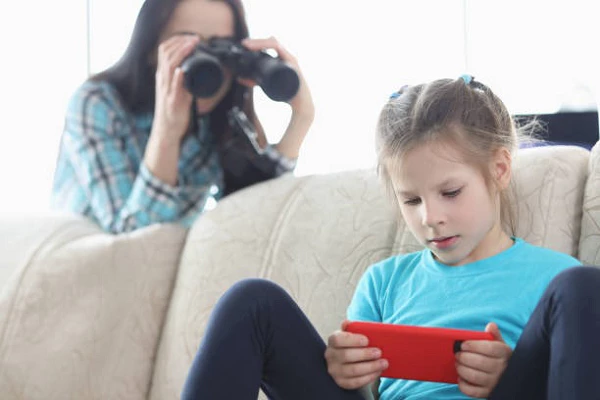 3. Prevent online bullying
None of the parents want their children to be in any harmful situation. The Internet is so vast; where it offers a lot of perks, it has its downside too. Kids are like angels. They have no vision for future dangers. Cyberbullying is like poison penetrating kids. For the safety of your children, it is very important to monitor them.

4. Check on elderly individuals
When a human gets old, he is no less than a kid. Monitor your elder ones when they are home alone or are traveling alone; for your peace of mind, it is very significant that you should have a spy app.

Part 2. What Is Jailbreak on An iPhone
In simple words jailbreaking is allowing your device to install third-party apps to your iPhone. It gives them access to the root of the iOS system, where you can install apps which are not allowed by the Apple store. So basically, it frees all the users from the "jail "of using specific apps.Like everything, it has its pros and cons.
1. Advantages
It breaks the barrier of specific app installation.
It allows you to control your device your way.
You can remove pre-installed apps.
You get access to additional anti-theft features.
2. Disadvantages
It blocks the automatic updates
It doesn't allow you to apply for software updates
After jailbreaking, Apple will not be responsible for your phone's warranty.
It drains out your phone battery.
It affects the accessibility of in-built apps.
It can crash your phone.
Nothing is Apple scanned, so more likely your device is exposed to unreliable data and apps.
You can face security problems

Part 3. How to Spy on iPhone without Jailbreak
After getting to know a long list of disadvantages of jailbreaking, sanity does not support the idea of jailbreaking your phone. You want to approach the safest way to spy on an iPhone. Just install spy app on iphone without jailbreak. Following are the most popular spy apps used to track iPhones.
1. SpyX Phone Tracker
SpyX is one of the most famous and commonly used apps. It is considered one of the best iPhone spying software without jailbreak. It has unlimited features, which distinguishes this app from other spy apps. Let's check out the features: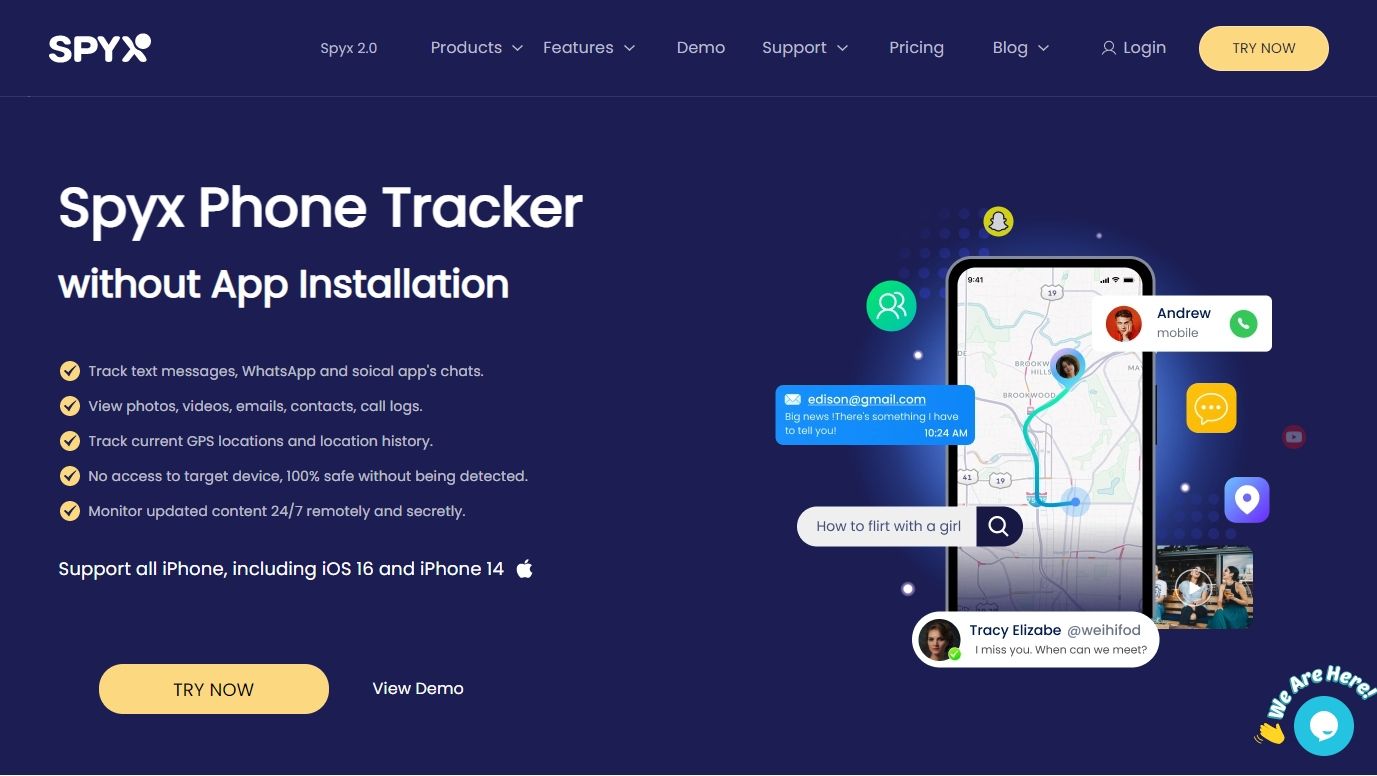 Features
• Can setup it within 5 minutes
• Instant alerting about any dangerous activity occurring on the targeted device
• Updates about targeted device every 5 minutes
• All information is protected. No access for others. only you can access it.
• Tracking of all incoming and outgoing calls
• Tracking of all received and sent messages and SMS
• It locates the location of the targeted person through GPS
• You can browse the History of the targeted person
• Monitoring all social media activities
• Tracking of emails apps installed, contacts calendar, WiFi networks.
• Compatible with iOS operating system and Android
SpyX claims 87% satisfied customers. For more than a decade, it has been serving 1.5 million customers. Let's discuss its advantages and disadvantages.
Pros
• It takes up to 5 minutes for the whole setup.
• It gives updated information after every 5 minutes.
• You will be invisible
• Everything is secure
• 24/7 help service
• Budget-friendly
• The device is accessible, including all calls, SMS, messages, email contacts, browsed History, photos, videos, and location.
• Automatic alert on any dangerous activity on the targeted device.
Cons
• One plan for one device. For multiple devices, you need a family kit which is quite expensive.
• Doesn't update in real-time
2. MobileSpy
Spying through MobileSpy on an iPhone device is very easy and can be done remotely. You don't need to access the iPhone physically. MobileSpy uses iCloud account backup and data. All you need to know is the iCloud account password. By following a few steps, you can start tracking an iPhone.
• Sign up on MobileSpy official website
• Enter targeted device iCloud and password
• Login to the website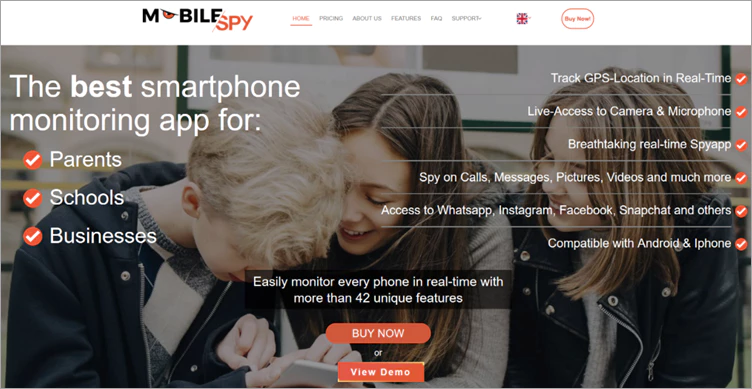 3. Spyic
Spyic is a popular spy app for spying on an iPhone. It claims to have 96%, satisfied customers. You can install this app by following these steps:
• Create an Account
• Verify iCloud account
• Spy on iPhone
It has unique features. It is compatible with all Apple devices. Some of the important features are:
• Tracking location
• Spying SMS
• Track calls
• Track all installed applications
• Track all photos and videos
• Browse History
• Tracking of sim location

4.KidsGuardPro
KidsGuardPro for iOS offers more than 20 advanced features. It is easy to use. It also offers a free demo version on its official Web page. Following are some of the main features which make this app outstanding.
• No need to jailbreak
• can also view deleted data
• Records iPhone data automatically.
• Flexible installation mode
• Monitoring iPhone without WiFi
• Affordable price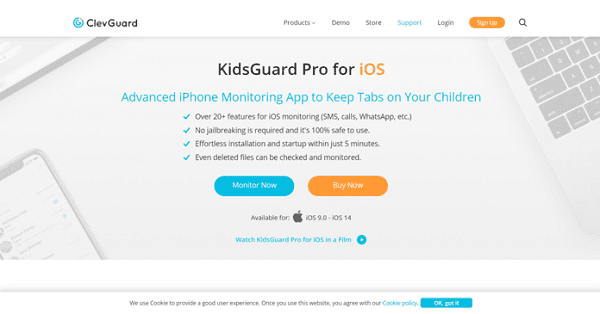 5. iKeyMonitor
iKeymonitor has been in the market for more than 10 years. It has made its reputation as the most powerful parental control app. It comes with more than 45 features. Some of them are:
• Chat monitoring
• Geo-fencing
• Call recording
• Schedules
• Time limits
• Email Alerts

6. uMobix
uMobix is compatible with all versions of iOS. It manages 30+ apps recording and tracking. Some of the unique features are:
• Quick Setup
• Call history is tracked
• Call blocking
• Monitoring text messages
• GPS location tracker
• Access to control the targeted device
• View deleted information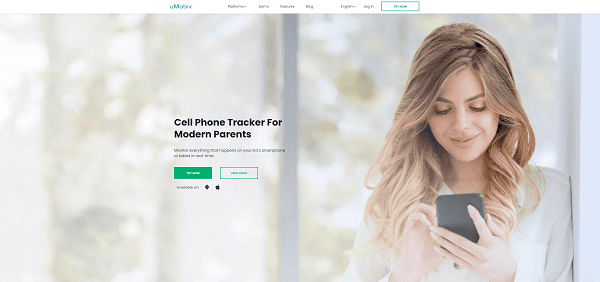 7. XNSPY
XNSPY claims to be the most advanced monitoring and tracking software for the iPhone. It is compatible with all versions of the iOS system. For No jailbreak Edition, it is compatible upto iOS 16.5. For jailbreak Edition upto iOS 9.0.3.