Tiktok is the talk of the town. Everyone is familiar with this term. It is popular mostly among teens. They put on makeup, wear trendy dresses, and their video gets viral with different dance moves and the music or song in the background. People love to watch such videos. Lip-synced videos are also famous. Some countries have banned TikTok because it is ruining the lives of a layman. Many people have died in making dangerous videos. Cyberbullying is another concern which is rising through this platform. TikTok has launched a trend #CreateKindness to fight against cyberbullying.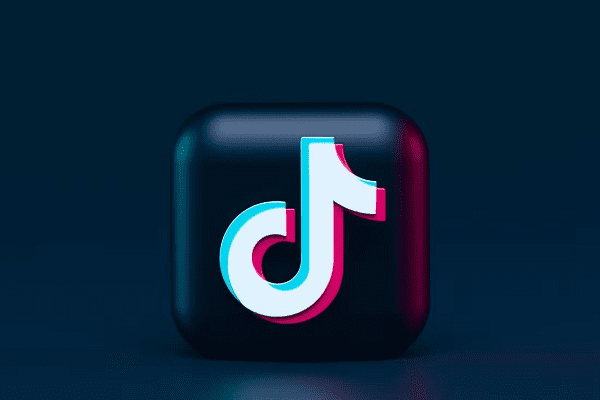 Part 1. What Is TikTok
Tiktok is an online video-sharing application. It is available in 40 languages. You can easily sign up using your Twitter, Facebook or Instagram account. You can keep your account status private or public, but your profile remains public. It also offers the option of blocking a user. It has many options: you can make your video and later set background music or choose a song and then make a video accordingly.
Part 2. What Are Concerns With TikTok For Teens?
In your teens, your brain is developing, which is the main reason teens are more vulnerable to anxiety and stress. Exposing them to something already pinching in their mind is dangerous. Teens suffering from depression might see a suicidal attempt video on TikTok. What sort of impression would that leave on a teen's brain?
To encounter rising problems, you need to know them first.
1. Cyberbullying
TikTok is a platform meant to be fun and entertaining, but monsters like cyberbullying are also here. Cyberbullying happens through the comments section on this platform. Bullies pass negative and hurtful remarks on the video. Some comments are sugar-coated but are insulting. This is how it all starts and penetrates directly into the video maker's mind. To stop that or keep your teen out of this bullying, start following them so that you know the root cause of their distressing behaviour, and you will be able to handle things nicely.
2. Access to Inappropriate Content
Another concern is about access to inappropriate content. Teenagers are curious about everything. Without guidance, they can get into inappropriate content, which is harmful to them. It can affect their mental health.
3. Data Privacy Concerns
Teens are exposed to the whole world through their profile which remains public as it has no option of any Privacy. Anyone can reach them and track them. Moreover, their personal information, videos and other stuff are also at risk of being spoiled by predators.
4. Digital Addiction
Teens can spend hours and hours scrolling through stuff on TikTok. It is tempting and addictive, and no wonder it endorses digital addiction. It will naturally affect their social life, studies, sports, etc.;
5. Mental Health Risk
In your teen years still, your brain is in the developing stage. It needs healthy material to grasp. You cannot deed it with garbage, and if you do so, it will affect your mental health. Risks are always there; being a parent, you must be responsible enough to control your teens' inappropriate content. Age-appropriate content is good for your mental health.
Related: How to Raise Successful Kids
Part 3. Why Setup Parental Control on TikTok
Parenting is one of the most difficult and responsible tasks. Every phase of your child is a challenge for you. The main objective is coping with every span of your children's life. That's how you become a responsible and successful parent. In this era where technology is ruling everywhere, you cannot keep your kid aloof. Your child will live and grow with those gadgets and social media content. Now it is up to you how to take control of them. Following are some ways to control your teens from addiction to social media.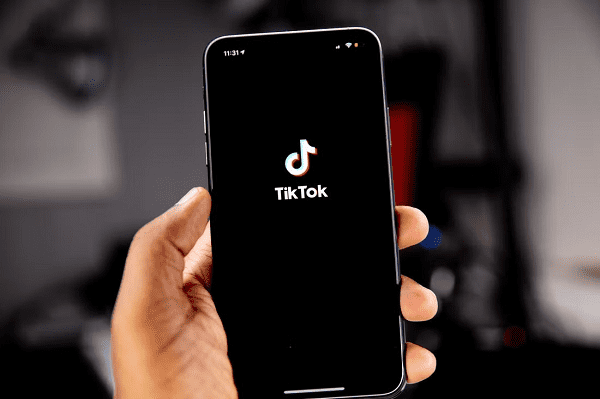 1. To Limit Screen Time
Limitations imposed from the beginning are successful in the long run. From the start, your child should know that there is a specific time for screen activities. This way, your teen will remain healthy both physically and mentally.
2. To Block Inappropriate Content
Setting up a setup in every application will help your kid improve his mental health. By blocking inappropriate content, you will stop your child from exposing themselves to many unseen problems and dangers.
3. To monitor Child's Activities
There are many ways to spy on your child while remaining undetected. Being scrutinised or under observation is the worst experience for everyone. Your child certainly will not like being spied on by you 24/7. But there are ways to let that happen without your child getting to know it. Monitoring your child's social media activities will be much easier for you to handle.
Part 4. How to Setup Parental Control on TikTok
The Best way to control your child is to be friends with them. The feeling of senior and subordinate will always create a barrier between you and your child. That's what you will go to do on social media too. Following are some of the points to follow in setting up Parental control:
1. Use A TikTok Parental Control App
There is no better spy app than SpyX. It is the world's most popular Parental control app. It has 87% satisfied customers across the world. The features are unique. Some of them are: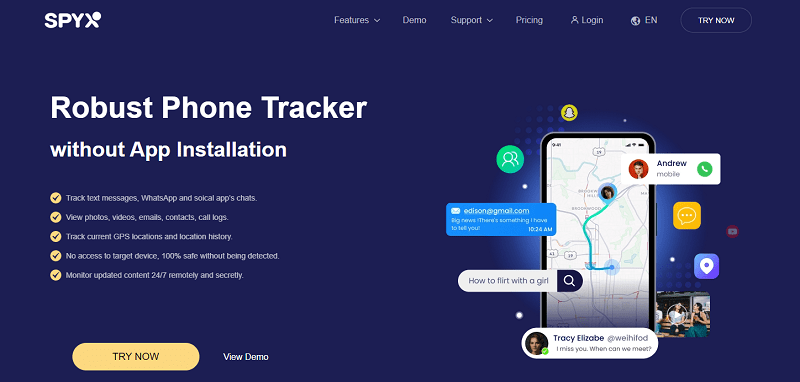 • Monitoring every keystroke
• Locate where your child is going
• Find out with whom they are talking on the phone
• See what are they searching
• Read their social media chats
• Track their messages, even the deleted ones.
• See the pictures and videos they are receiving or sending
• Monitor all sent and received emails
• Do it without being detected
It is easy to download and takes less than 5 minutes to set up. It offers different plans. You can choose a suitable plan and continue tracking your child's activities. It has 24/7 customer service, so help is at your doorstep whenever you are in need.
2. Sign up with your child
Right from the beginning, make a ritual for signing up for any game or app together. When you communicate right from the beginning, your child will never know that you are here to keep an eye on him. You can filter out the best for your kid by signing up together.
3. Enabled Restricted Mode on TikTok
TikTok has a restricted mode in the app setting. It filters out the mature content. can do it through the following steps:
• Go to TikTok profile
• Press three dots in the upper right corner to go to settings
• Under Digital Wellbeing, select Restricted Mode.
• Select Restricted Mode.
4. Setup Family Pairing
Family pairing permits you to connect your account with your child's account. It is the best way to track your child's activities on TikTok. Following are some easy steps to follow:
• Open parent's TikTok account
• Go to profile
• Click three dots on the upper right corner and select settings
• Go to Family Pairing
• Select Parent under the option "who is using this account."
• A QR code will show
• Now go to your teen's account and do the same except "who is using this TikTok account" you need to hit teen
• Adjust all settings according to yours
Part 5. Tips For Keeping Your Child Safe Online
1. Talk to Your Kids About Online Safety
If your teens know online safety, they will never get trapped in any problem. No one can harm them or damage their mental health. Discussing online safety with your kids will help them develop a strong personality.
2. Keep An Eye On Their Activities
Be it through Parental control settings in social media apps or spy apps; it has to be for the safety of your kids. When you keep a check on them, they will be alert and remain on the right track. They will know you are always behind them to support them and save them from unseen danger.
3. Teach Them to Be Good Digital Citizens
You can make them good citizens socially and digitally. Most of the day, our kids and we spend time on social media. Using and watching filtered content will have a positive impact directly on their personality. All you need to be their guardian angels.
4. Help Them Developing Healthy Relationship With Technology
Every healthy relationship depends upon giving and taking, which you will teach your kids. Give a specified and limited time to technology, and it will give you back benefits.