You find that your boyfriend has changed a lot recently. When you have dinner together on the weekend, he has been checking his phone, texting. Even watching a movie together, and he has gone out several times to answer the phone in the middle. This makes you very suspicious, is he cheating? At this time, you want to know who your boyfriend is chatting with and what he is talking about. You want to quickly find a solution to How Can I Read My Boyfriends Text Messages without Touching His Phone.
I understand your feeling, anxious, worry, angry, depressed. Lucky for you to read this blog. We will introduce you a great mobile phone tracking software-SpyX. It can help you easily, quickly and remotely monitor your boyfriend's mobile phone to find evidence of his cheating. Can't wait to learn about the software SpyX? Let's get started! Check boyfriend's text messages for free or hack boyfriend's text messages free by using SpyX.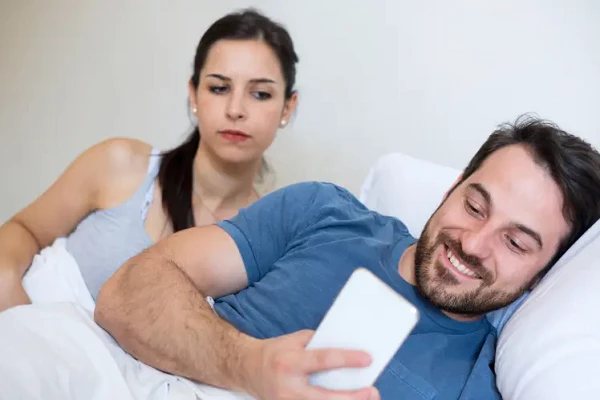 Part 1. How Can I Read My Boyfriends Text Messages without Touching His Phone
There are many software on the market that can also track your boyfriend's text messages, but most require an app to be installed, which puts you at high risk of being caught. SpyX enables you to read your boyfriends text messages without touching his phone, and monitor all activities of your boyfriend's phone, including phone calls, contacts, GPS locations, social media chats, reminders, ect.
If you wish to check boyfriend's text messages without touching his phone, you can follow the steps with SpyX phone tracker.
Step 1. Sign up Free
Visit official website spyx.com and create a free account. All you need is a valid email. Then you will receive an email about your SpyX account and original password.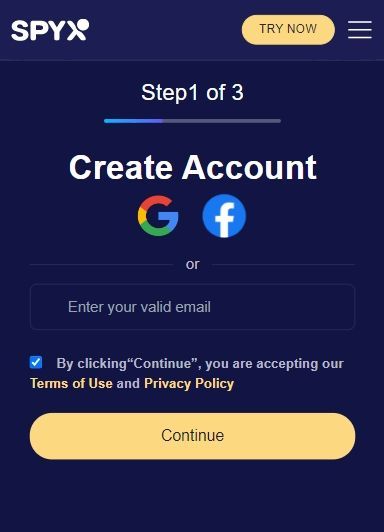 Step 2. Connect Target Phone with SpyX
Go ahead to purchase suitable plan and connect target phone with SpyX. To bind the target device, you need to enter iCloud credentials and verification code of target phone.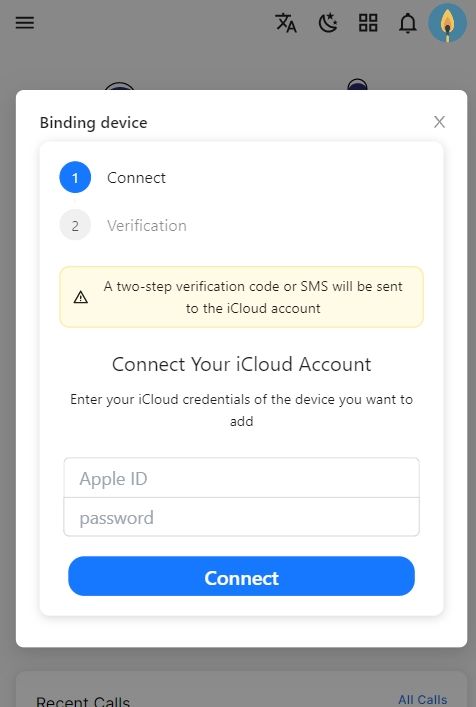 Step 3. Read Your Boyfriend's Text Messages
Login to your SpyX dashboard, and you can view your boyfriend's text messages remotely and secretly. You can also track other activities of your boyfriend's phone, such as browsing history, GPS location, photos, emails, ect.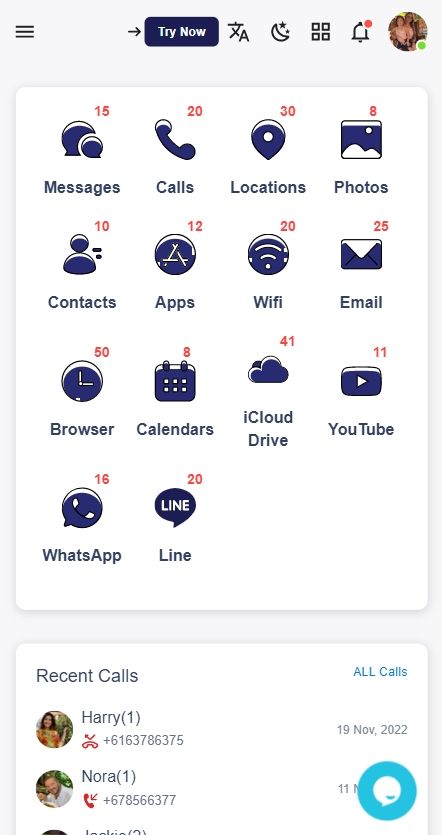 Part 2. SpyX-The Best Text Message Spy App
If you want to hack boyfriend's text messages without him knowing, never hesitate to choose SpyX phone tracker. With SpyX, you can track your boyfriend's phone freely and remotely. You don't have to risk being caught by carefully monitoring his cell phone. You can track all his activities on his phone anywhere anytime.
SpyX enables you to track more than 42 types of data, such as call logs, WhatsApp chats, Instagram messages, Snapchat messages, installed apps, gps locations, files and photos share via social media. You can track types of data with details. For example. You can know exactly when a particular text message is sent, the sender, the recipient. What's more, SpyX can track all data history as well as updated data in real time. This means you can always know who your boyfriend is chatting with, where he's been, and what web pages he's browsing. You know his life inside out.
SpyX is 100% secure and reliable. It only allows you to view the data of target phone. It will never leak the data of target phone to any other people or third-party. The software itself is reliable and anti-virus. It doesn't lead any harm on the target phone.
Part 3. Other Solutions to Read Boyfriends Text Messages
There are still other solutions to read boyfriends text messages. But these methods are not as effective as SpyX spy app. You may have spent a lot of time and energy trying, but it's not exactly as you wish, and maybe you still can't see your boyfriend's text message. Anyway, let's learn about these methods together, and it may work for you.
1. Ask for Permission
If you suspect that your boyfriend is cheating, then you can try asking him for a mobile phone, and if he readily agrees and passes the phone to you, you can easily check his text messages without spending a penny. On the contrary, if your boyfriend is very angry and doesn't want to give you his phone, then there must be a secret in his phone that he doesn't want you to know. Did he really cheat? You can take his phone when he's not looking or when he is sleeping. But that's no guarantee that you can see his text message, because you probably don't know his boot password.
2. Get My Boyfriend's Messages Sent to My Phone
If you wish to take control of your boyfriend's phone, you can sync his phone to yours. Here are the ways you can do it.
On iPhone, You Can Try Sync All Messages on iCloud
With iCloud, you can sync all the messages from multiple devices onto one single device along with your message history updates. To start with iCloud, make sure you're signed in with the same Apple ID on all the devices.
Step 1: Go to settings.
Step 2: Click your name.
Step 3: Tap iCloud.
Step 4: Turn on Messages.
On Android Using Google Sync
In the case of an Android device, you can use Google to sync all your device's data on your Google account. Google keeps the data updated and notifies about the latest updates. To sync manually, follow the steps stated below.
Step 1: Open your phone's Settings.
Step 2: Tap "Accounts" (or "User and Accounts").
Step 3: If you have multiple accounts, tap the one you'd like to sync.
Step 4: Tap "Account Sync".
Step 5: Click "More", and then "Sync now".
3. Connect Network Providers
If you want to get your boyfriend's messages sent to your phone, you can contact a Network provider. The carrier can provide you with text messages for the previous 90 days. The condition is that you have the account login information of your boyfriend.
4. Hire a Hacker
You can find a trusted and professional hacker to get text messages from your boyfriend's phone. However, it is not easy to do that.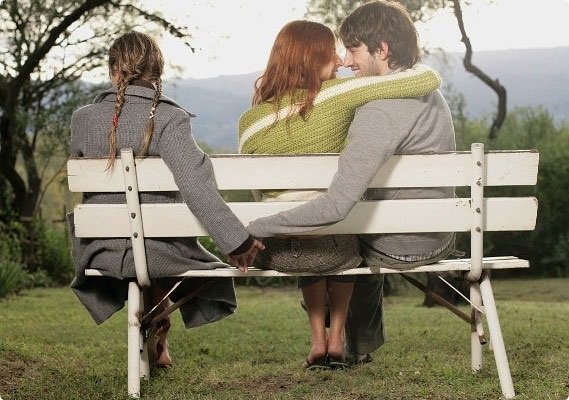 Part 4. What Will You Do If You Catch Your Boyfriend Cheating?
SpyX can help track your boyfriend's text messages without touching his phone, but what will you do if you catch your boyfriend cheating? No matter how sad, angry, and trying to fight back against your boyfriend, please stay calm. Take a deep breath, adjust yourself, and follow the advice below.
1. Give Yourself Time to Cool Off
Your first reaction might be to kick your boyfriend's door open and confront him, or go to his company and call him a jerk. Before you face your boyfriend, please adjust your emotions and calm yourself down, maybe it is your best choice to talk less and do less things. Don't punish yourself with your boyfriend's mistakes, you need to live a good life, don't do things that hurt yourself.
2. Record the Facts
If you track your boyfriend's phone with SpyX and find that he is cheating on social apps. You'd better record the facts, manage all text messages, photos, shared files, videos. And SpyX allows you to download all data from dashboard, which makes data management easy.
3. Confront Them
Give your boyfriend a chance to confess and say why he cheated on you. You can tell him clearly that cheating will only make your relationship worse. If you are no longer willing to continue the relationship, then break up. If you still cherish this relationship, you should be frank with each other in the future, and there will be no more deception and betrayal.
4. Think Twice before Telling Everyone
You need to think twice before telling your family and friends about your boyfriend cheating. Because it will affect how a lot of people think about your boyfriend. If you forgive your boyfriend and decide to stay with your boyfriend, your family or friends may not forgive your boyfriend. Cheating doesn't mean the end of a relationship. You need to think ahead to the future, what you say or do may come back to haunt you.
5. Keep Your Chin Up
Your boyfriend cheating doesn't necessarily mean you are lacking anything. It doesn't mean you are lesser than the person they cheated with, and it doesn't diminish your value. While you are a lover and there may be an issue you both need to address, the worst thing you can do is begin negative self-talk about yourself during a highly sensitive and esteem-challenging time. Speak positive self-loving words to yourself instead while going through this infidelity.
6. Get Tested for STIs
When you find out that your boyfriend is cheating, you need to make an appointment to check the STI as soon as possible. Your boyfriend's betrayal makes you very painful, and his cheating behavior puts you at risk to your health. You need to put your physical and mental health first. Getting tested for STIs is very necessary to help your health in the long run.
7. Create A Contract
After you and your boyfriend communicate calmly, you can draft a contract if you decide to stay together. In this contract, you can set each other's bottom line, and if the bottom line is touched, your relationship breaks down. No matter how intense your quarrel usually is, as long as neither of you touches the bottom line, your relationship can continue forever. Such a contract can also give you a certain sense of security.
Part 5. FAQs for Checking Boyfriend's Text Messages
Q1. Can I spy on a smartphone without installing an app?
Yes, you can use SpyX to spy on target phone without installing an app. SpyX enables you to track target phone remotely and secretly.
Q2. What to do when your boyfriend cheats on you?
Here are a few important actions to take together that can help repair your relationship.
1. Make sure there is remorse.
2. Be honest about why it happened.
3. Remove temptations to re-engage with the affair.
4. Move forward with brutal honesty and care.
5. Be selective about who you tell.
6. Consider working with a licensed therapist.
Q3. How to forward my boyfriend's text messages to my phone?
This is so easy for professional phone tracker-SpyX. It allows you to track your boyfriend's text messages at your fingertips. You can also try to physically access your boyfriend's phone and browse through text messages in a short time.
Q4. Why do guys cheat even if they love you?
Men and women can cheat even if they love their partner. They may do so because their emotional needs aren't being met, they have low self-esteem, or if there are serious problems within your relationship or in their life. It may be easier for them to cheat than talk about how they are feeling.
Q5. Who cheat most in a relationship?
In general, men are more likely than women to cheat: 20% of men and 13% of women reported that they've had sex with someone other than their spouse while married, according to data from the recent General Social Survey(GSS)
Part 6. Conclusion: Read Your Boyfriend's Text Messages Secretly
Do you feel very easy to track your boyfriend's text messages right now? Because you can try robust phone tracker SpyX. Simple operation, affordable price, strong monitoring features, SpyX stands out among so many phone monitoring apps. When you need to gather evidence, trust SpyX. It can help you catch cheater easily. Cheating happens all the time in a relationship. When your lover betrays, please don't feel sorry for yourself, believe that you are worthy of being loved. Keep calm and love life. A thousand sails pass by the wrecked ship, and 10,000 saplings shoot up beyond the withered tree.