Mobile phones and tablets have become an important part of modern life. Devices provide all kinds of conveniences and possibilities in our lives, such as being able to connect with other people when they are thousands of miles away, seeing the latest news, and seeing what other people are sharing about their lives on social media. Mobile phones are inextricably linked to personal life, which makes them a concern. For example, you might be faced with a situation where you need to track a person's cell phone number without them knowing.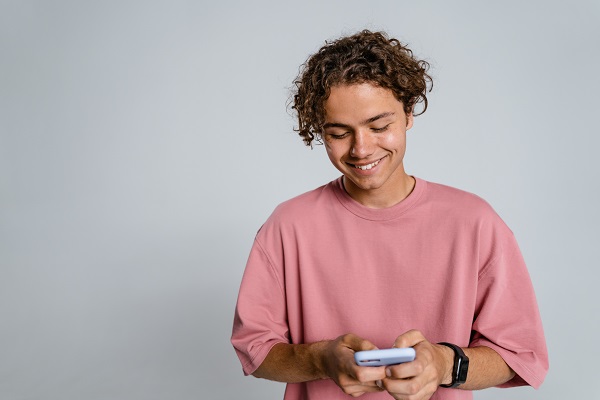 Part 1. Why Track Location by Phone Number
Sometimes you need to make challenging decisions, such as whether you want to protect someone by tracking their mobile number. If bad people want to get close to your children, you should make sure that your children are safe on the way to and from school. Or, if the person you love comes home later than usual, you may want to know their exact location to ensure their safety and whether there is an emergency. In a word, it is normal to help people around us to stay away from trouble. Of course, it is also a good idea to use modern technologies such as remote location tracking. If you want to know how to track phone numbers, please read on. In this article, we will introduce the most reliable method of using mobile phone number location. I hope this article will help you.
Part 2. How to Find Someone's Location by Cell Phone Number
If you're desperate to locate someone using their cell phone number, here are two great ways to try. You can monitor a person's location with an online location-recognition service or with monitoring software.
Method 1. Localize Phone Locator
For whatever reason you want to track someone's location, you've probably searched for a phone tracker without them knowing. The good news is that trackers do exist, and Localize is one of your best options. Localize is a mobile phone tracker. It works on all phones. It can track any cell phone number. Plus, it doesn't need to be installed, and it can locate as many phones as you want. The procedure is very simple, you need to visit the official website, Localize. Mobi, enter your phone number and start locating. The whole process may take less than two minutes. Before we subscribe, we need to tell you how it works.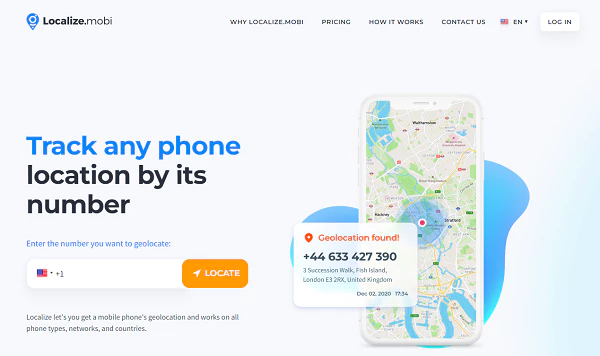 1. After you type in the target phone number, Localize will send an SMS that contains a location sharing request.
2. You can customize the message that a target person will get from Localize.
3. Requesting location through Localize is fully anonymous. It means that a target person won't know who is requesting location sharing.
4. You can get someone else's location details only with their consent. The recipient needs to agree to share their location.
5. In order for Localize to work, the target phone needs to be turned on and connected to the Internet. The SIM card must be active, too.
6. Localize will notify you about the target person's exact location after they share it.
Method 2. Parental Control App
If you've ever learned how to monitor someone's online activity, you've probably heard of parental monitoring software. The software needs to be installed on the target's phone. In response, the software gives you the ability to monitor a person's specific online behavior, including their exact location. Most monitoring software has a similar set of functions and monitors the activities of the target population in real time. This means you can track their exact location at any time without being asked. The only downside is that parental monitoring Apps need to be installed on someone's phone, and some Apps also need root or jailbreak a target device.
Part 3. Top 3 Parental Control Apps to Find Location by Phone Number
Here we introduce three parental control apps.
1. SpyX Phone Tracker
If you're looking for a mobile activity APP that allows you to track down someone in all directions, SpyX is for you. The SpyX's tracking capabilities are very powerful. In addition to tracking GPS locations, it can track phone calls, messages, photos and more. More importantly, SpyX is a secure and legal parental monitoring software that does not hack into or disclose the privacy of the target.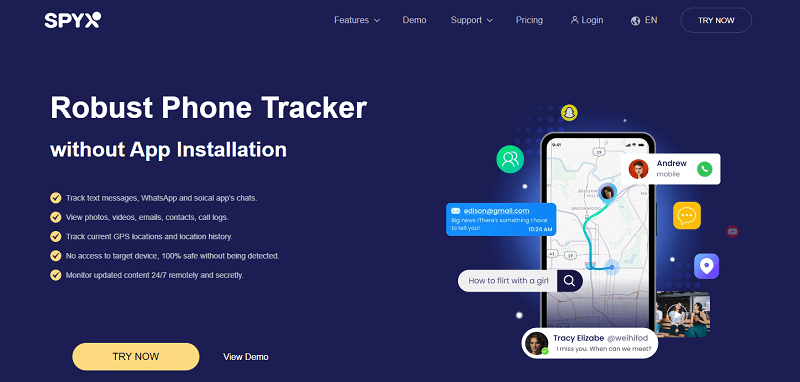 Step 1. Create free account with exisiting email.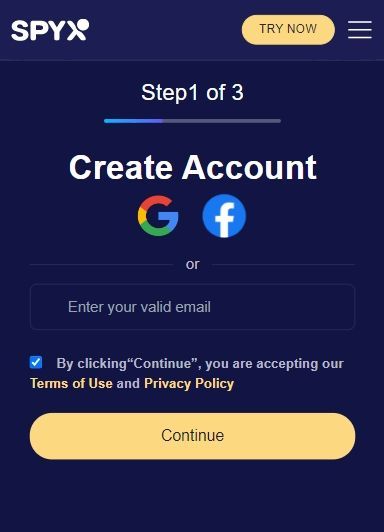 Step 2. Pick up suitable monthly plan.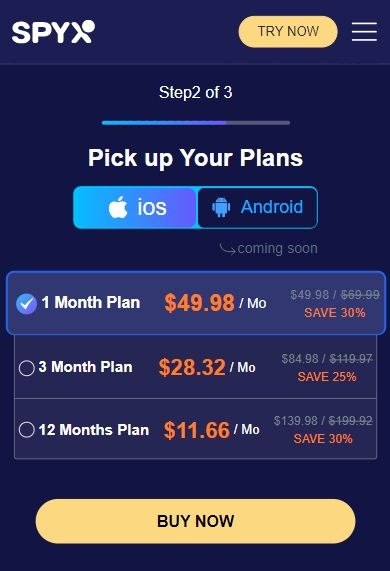 Step 3. Connect target phone with SpyX.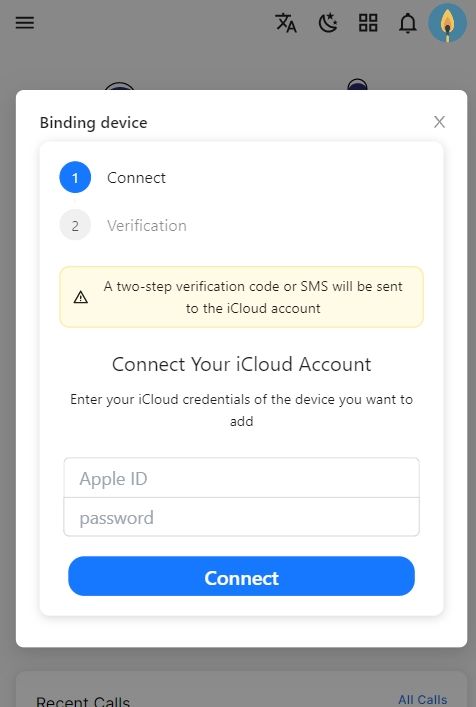 Step 4. Spy on traget phone remotely.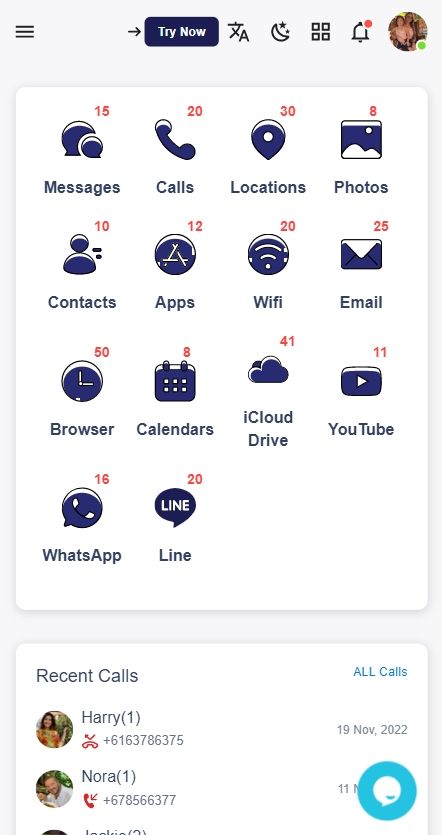 2. mSpy
Another great solution to find location with phone number is mSpy. It's a monitoring app that allows locating someone in seconds. The good thing about mSpy is that you don't need to jailbreak or root the target phone to see its location. You only need to purchase a subscription, install it on another person's phone, and check their Internet activity.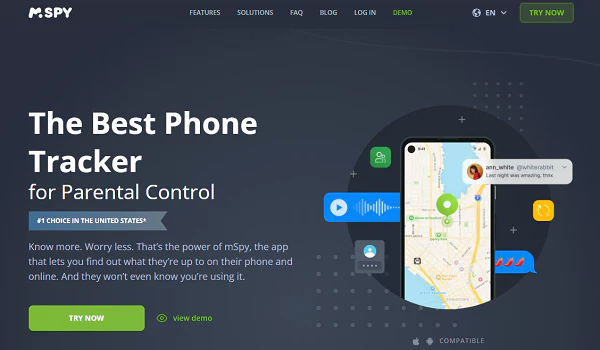 3. Google Family Link
Google Family Link is 100% free. It is not only a location-sharing app but a complete app for monitoring your child's device. It better integrates with your Google account and lets you supervise your child's phone. Location sharing is a part of the app and you can see your child's location anytime. The difference with Google Family Link is that the child doesn't have to share his location specifically. The app updates the location in the background and you can keep a check on your kid anytime.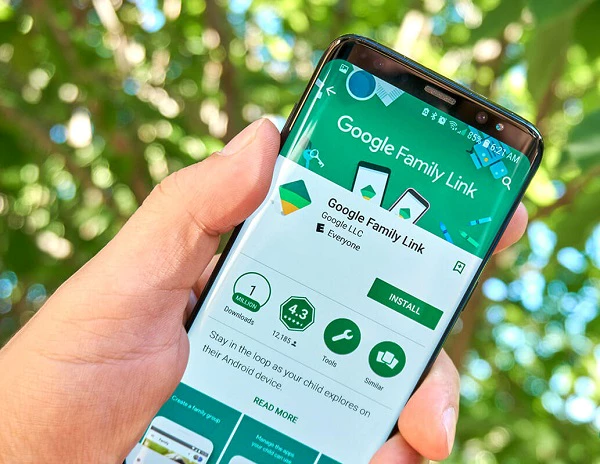 FAQs
Q1. 10 Best Free Apps to Track a Cell Phone Location [free]
1: SpyX phone tracker for free demo
2: Google Maps.
3: Where's My Droid.
4: Geo-Tracker.
5: Find My Device.
6: Glympse.
7: Phone Tracker for iPhones (tracking people with GPS)
8: Find My Friends.
Q2. How do I track someone on Google Maps without them knowing?
Unlike monitoring apps, Google Maps cell phone tracking merely shows the position of the phone. Logging in with an active Google account is required to use this feature.
Q3. Can someone track your location from a text?
Yes, it is possible for someone to track your location through text messages. This can be done by using the GPS feature on your phone. All modern smartphones have this feature, which can be used to track your location through text messages.
Q4. How can I find other mobile location on Google Maps?
When someone shares their location with you, you can find them on your map.
1. On your Android phone or tablet, open the Google Maps app​ .
2. Tap your profile picture or initial. Location sharing.
3. Tap the profile of the person you want to find. To update the person's location: Tap on a friend's icon More. Refresh.
Q5. Can a phone be tracked without Internet?
Yes, both iOS and Android phones can be tracked without a data connection. There are various mapping apps that have the ability to track the location of your phone even without the Internet connection. You can try SpyX phone tracker.