Are you a parent with an underage child in this digital age? You're concerned about their online safety? And your biggest headache is how to have parental controls on their mobile phones. If so, this article will help you! We explain why parental restrictions are beneficial. Also, we have the best iOS parental control app for all your tracking needs! Are you ready? Let's go.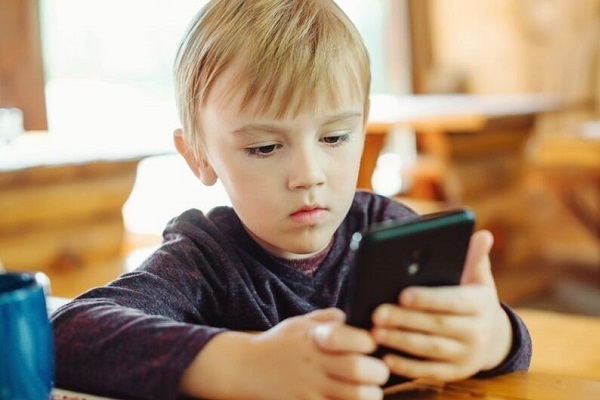 Part 1. Why Is Parental Control Important
Parental control has obvious benefits. Know what your child is doing all the time, and with whom. They're safe, so you can relax. The internet is full of risks. Children are at risk of online predators and inappropriate content. Also, their devices can get infected with viruses or scammed. Additionally, you can use a parental filter to limit what your child can access. How else can the parental block help? Get our top 8 picks here.
1. Protect Your Kids from Cyberbullying
Cyberbullying is a major issue today. You can prevent cyberbullying by using parental monitoring software. But how, you ask? Here's how… You can restrict your child's online access. This protects your child not only from cyberbullies but also from peer pressure. You can also save your child from abuse through social media and text messages. Sexting is a new and widely used method of cyberbullying for your child. There are apps for parents to monitor social media and prevent this form of cybercrime.
2. To Protect Their Devices from Malware
How active are your children online? What apps do they download? You're losing out if you don't know. Your child's device can only be infected by downloading apps from unofficial sites. So, what do you do? To keep your child's device safe, limit what they download from the internet. A child addicted to gaming apps is more likely to download malware and viruses. Once installed, your confidential data is no longer secure. It's possible for your computer to malfunction or even crush itself!
3. Prevent Them from Accessing Inappropriate Sites
You can prevent your child from accessing inappropriate websites and content by using parental controls. By doing so, they can develop healthy online habits. Additionally, developing healthy habits can help your children realize that too much screen time is unhealthy. It's easy to have a parental block on the kind of content your child can access. To prevent your children from viewing inappropriate content, you can use parental software available on the market. Additionally, it can help prevent your child from becoming addicted to the internet.
4. Protect from Scams And Frauds
What are the benefits of using parental phone apps on your children? Keeping them safe is the main reason, right? There are countless criminals lurking on the internet waiting to scam and defraud unsuspecting young children. You can receive notifications when your target is involved in problematic conversations or activities with a phone monitoring app for parents. For example, some apps notify you when they detect words like "scams" or "frauds". As a result, you are informed that your children are at risk of scams. Mobile parental control works best when your kids know you're monitoring their devices. The reason for this is that you may need their account information.
5. Control Your Kids Digital Addiction
Monitoring your children's online activities is crucial. Make sure they don't visit any sites with harmful content. It's most likely they're getting addicted to gaming sites if they regularly visit them. You need to intervene! In such cases, what can you do? The most suitable way to limit their screen time is to use a parental control application. This allows you to track the usage of their devices. Schedule times for locking devices to prevent excessive use.
6. Protect and Prevent Them from Cyber-flashing
Cyber-flashing occurs when strangers send you sexual images on your devices. AirDrop, an iPhone file-sharing tool, is usually used to send images. Yes, of course. This is what can happen to your child, and you should protect and prevent it. Children usually get molested and can become emotionally traumatized as a result. To protect your children, you can use a parental filter on the content they access.
7. Protect Them from Accidental Sharing of Private Information
Online, young children are more vulnerable. It's easy for cybercriminals to pose as good people to get access to them. It is possible to trick your child into sharing confidential information. Therefore, you should monitor your child's online activities. What is the best way to go about this? Parents need a phone monitoring app to spy on their kids' social media accounts. The first step is to monitor their contacts. What is the point of monitoring their contacts? It's because contact is the basic function of a cell phone. You can find out what kind of information your children are sharing by knowing who they have connected with.
8. Protect Your Kids from Cyber-predators
Millions of dollars are made by cybercriminals from unsuspecting online users. Criminals target young children who are hungry for knowledge. Children may engage in risky online behaviors in their efforts to gain more knowledge. They may be tricked into disclosing too much information about themselves. It could jeopardize their own and their family's safety. Do you want to protect your children from cyber-predators? Monitor your kids' social media with apps for parents. Because sexting messages through social media are the worst form of cyber-predation!
The benefits of parental control are now clear to you. The only thing you need to worry about is which parental control software to use. We introduce the SpyX phone tracker in the next section. Watch this space!
Part 2. Set Parental Control with SpyX
Parental control is made easy with the SpyX phone tracker. There is no match for our phone tracker. There's nothing like it, it's in a class by itself! The SpyX iPhone monitoring app for parents allows you to keep an eye on your children remotely. Thus, you can see where they are, who they are in contact with, and what they are doing most on their phones. And what's more? SpyX phone tracker can do a lot more than you think! You can…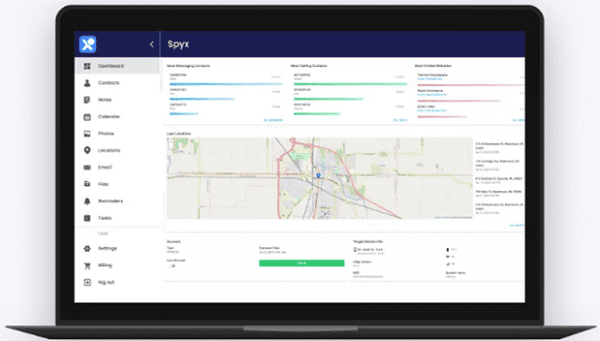 · View all images and videos stored on the target device
· Read all the text messages sent or received by the target user, even those deleted
· View all incoming, outgoing and missed calls, their names, duration, the date and time they took place
· Have full access to iCloud information on target iOS, including contacts, text messages, stalled photos, videos
· Track GPS location of target user easily
· Get information about calendar activity and notes, and
· Track all emails on the targeted device, including senders' names and email addresses.
Do you need anything more? No! The ultimate phone tracker is SpyX!
Part 3. Conclusion
We hope this article has highlighted the benefits of setting parental controls for your children. We also hope this article has been helpful to you in deciding what is the best parental phone monitoring app. Undoubtedly, that's SpyX!