Do you suspect that your husband is cheating? He always chats on a social media app, but you don't know who he's talking to or what. It's not easy to find evidence of your husband's cheating, but it's better than uncertainty and worry of gain and loss. Before you find evidence of your husband's infidelity, you need to find out what apps do cheaters use. The article will introduce 10 hidden cheater apps for iPhone and Android, and the cheating signs that you need to pay attention.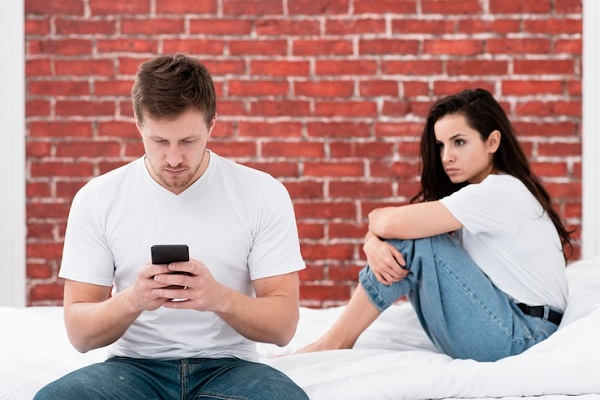 Part 1. What Apps Do Cheaters Use
If you know what apps do cheaters use, you can catch a cheating partner easily. These cheating apps include Telegram, WhatsApp, LINE, Viber, Kik, Signal, Dust, Wire, Snapchat, Private SMS box.
If you find any of these chatting apps on your partner's phone, you should be aware of that your partner maybe cheating on you. Especially when you ask him who he is chatting with, he refuses to answer but gets angry. Not all text messages sent via those social apps are cheating messages. You need to pay attention to the following cheating signs for your partner:
1. Not passionate to kiss or hug as before.
2. He is not gentle, and becomes defensive for you.
3. He doesn't want to stay with you, even he is not busy.
4. Often go home so late and send text messages in the middle night.
5. He sets up screen lock password of phone.
6. He is glued with his phone. You don't have chance to get his phone.
Part 2. 5 Hidden iPhone Cheating Apps
You're wondering if your husband is flirting on a social media app because you often see him back happily back in the middle of the night. Before you catch your husband cheating, you need to know top 5 hidden iPhone cheating apps.
1. Private Message Box
Do you want to hide your private conversations? Worried on messages from one friend checked by others, then Private Message Box is for you. It saves messages of secret contacts behind PIN pad. Its easy to use and keeps user conversation secret.
2. Snapchat
Snapchat is very popular among teens. It's a phone app that allows users to send photos and videos (called snaps) to other users. However, unlike with photos or videos sent via text or email, those sent on Snapchat disappear seconds after they're viewed.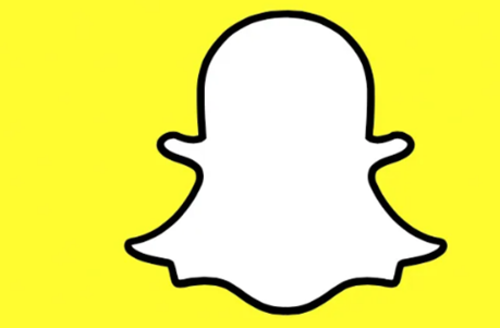 3. Viber
Viber is a VoIP and instant messaging application with cross-platform capabilities that allows users to exchange audio and video calls, stickers, group chats, and instant voice and video messages. It Is a product of Rakuten Viber, a multinational internet company headquartered in Setagaya-ku, Tokyo, Japan.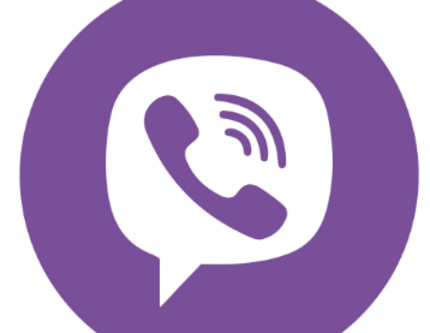 4. Kik
Kik is a cross-platform application used for communicating with friends in group chats or direct messages. Initially, Kik looks just like any other instant messaging service. You sign up using an email address and password, negating the need for a phone number. Once downloaded, you only need to provide an email to register your account and select a user ID. That ID is what identifies Kik users, which means your personal information is more secure and messaging can be done with partial or complete anonymity.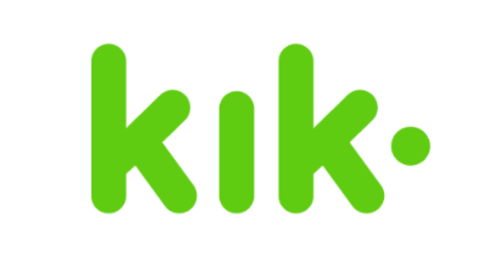 5. Tinder
Tinder is commonly referred to as the "hookup app," but at its core is a dating app that, like competitors, aims to offer a gateway to relationships, and even marriage, for a more tech-savvy generation.
Part 3. 5 Popular Android Cheating Apps
Here are more apps that you should look out for if your partner uses an Android device.
1. Line
LINE is the fastest growing mobile messenger app in the world, bringing users closer to their friends and loved ones. Enjoy free messages, voice calls, and video calls anytime, anywhere.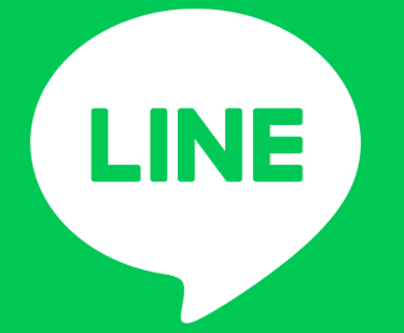 2. Date Mate
Datemate. It's an alternative to saying boyfriend or girlfriend, and here are three reasons why you should start using it, even if you or the person you're dating don't identify as LGBTQ. I've never found the term boyfriend or girlfriend appealing. It sounds like you're dating a kid in elementary school.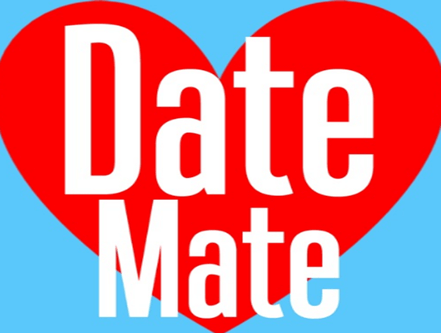 3. Wire
Wire allows your team to communicate and share information easily and securely - messages, files, conference calls or private conversations - always in context. Wire is available on any device and operating system - so your team can collaborate whether in the office or on the road.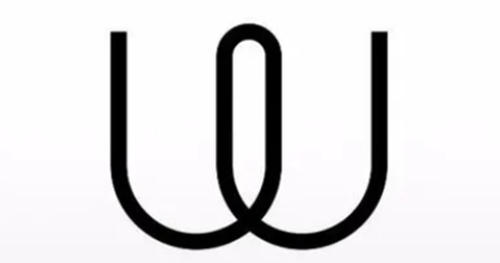 4. Ashley Madison
3 Ways to find out if your spouse is using Ashley Madison. Look for the Ashley Madison app. While it's unlikely that a cheater would keep the Ashley Madison app on their phone's home screen, there are a number of ways to hide apps on iOS and Android. Look at your credit card statement. Look at their browser history.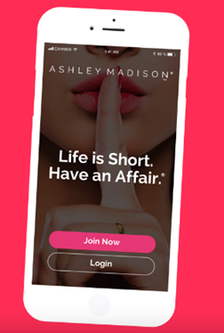 5. Signal
Signal is a messaging app that uses end-to-end encryption to keep your messages private. When you send a message, the only people who can see it are the recipients — not even the company that runs Signal can see what you send.

Part 4. How to Catch Cheaters on Social Apps
With SpyX phone tracker, you can take 3 steps to catch cheaters on social apps.
Step 1. Register A Free Account
You need to create a free account with your valid email. Then you will receive an email with account and original password.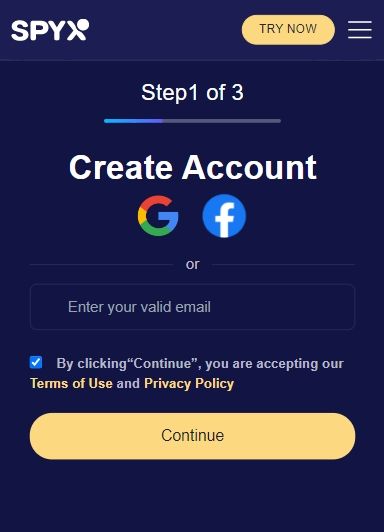 Step 2. Bind Target Phone with SpyX
Purchase suitable plan, then bind the target phone with SpyX by entering iCloud credentials of target phone.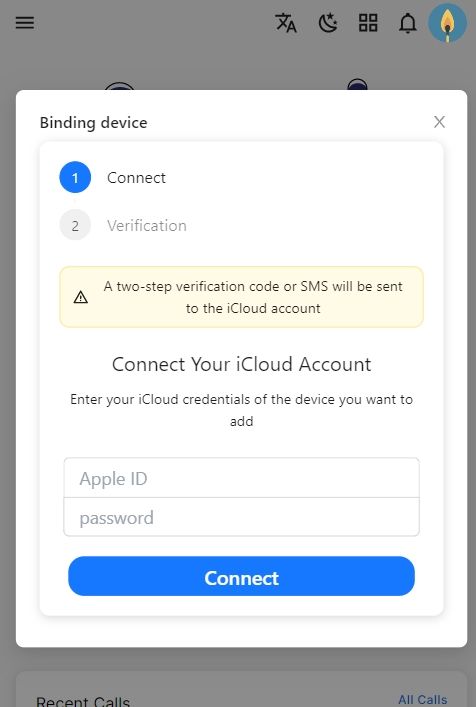 Step 3. Start to Catch Cheaters
Login to your dashboard and view all text messages of target phone. You can also export these text messages from dashboard. What's more, you can view other activities of target phone by clicking items column on the left.
Part 5. What Makes SpyX the Best App to Catch Cheater Online?
When you considering to catch cheaters on social apps, SpyX comes first. Strong tracking features, easy operation, user-friendly interface, reasonable price, no app installation, no jailbreak.
With SpyX, you can view all sent, received and deleted messages remotely. You can also export these text messages from your SpyX dashboard.
SpyX monitors all WhatsApp contacts, chats, and shared media, including videos, photos, voice notes, and more. It also gives access to chats and media on other social networking sites, including Viber, Snapchat, Telegram, Line, and more.
SpyX can track current locations as well as location history.
SpyX enables you to track all incoming and outgoing calls with details, such as name, duration, timestamp.
Easy set up and operation without complex jailbreak or app installation. Even you are not tech-savvy, you can use SpyX smoothly.
Part 6. Conclusion
Now, you have learned about what social apps do cheaters use. Whatever social apps cheating spouse use, you can use SpyX to catch a cheating spouse. It allows you to spy on partner's phone remotely without anyone knowing.