"How to track other people's location without their knowledge" is a common need in life. Are you worried about your child's safety and wondering where he is when he is out alone? Do you want to know where your employees are going when they travel? Technology evolves to meet your needs. What you need to do is choose a good location tracking software.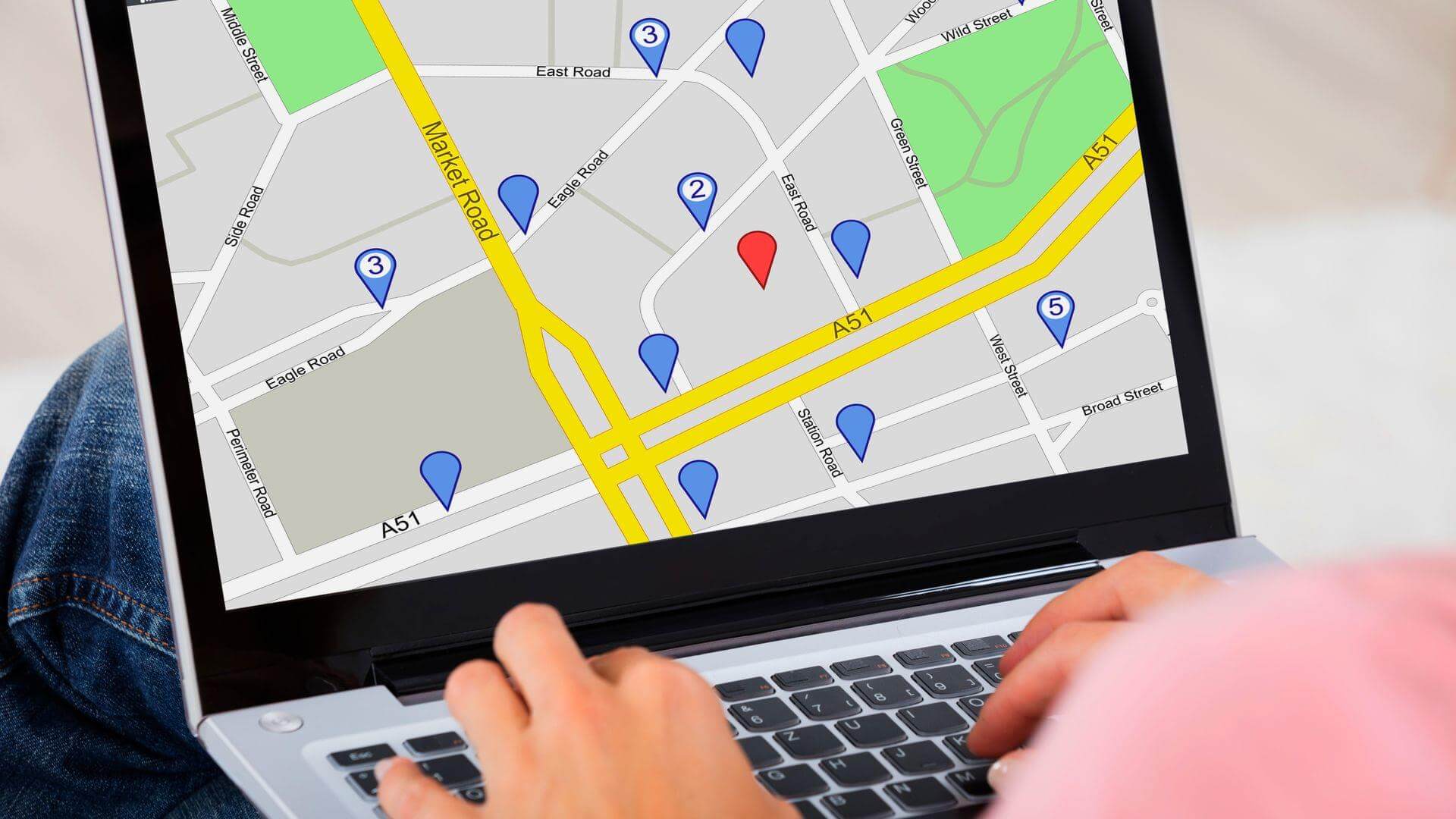 There are a lot of location-tracking apps out there. How do you choose? In order to save your time and energy, we have done a detailed market research. Whether you want to monitor the location of a target device for any reason, such as getting the location of a friend or family member to ensure their safety, or tracking the location of an employee to understand their attendance, you can choose the appropriate method.
In this article, we'll show you five ways you can track someone's location without them knowing it. The one we recommend the most is SpyX because it's not just a GPS tracker, it has other great tracking features. With SpyX, you can have all the data on the target device.
Part 1. How to Track Someones Location without Them Knowing
Location tracking is a common requirement in life. So a good location-tracking software or method should be user-friendly and accessible to even non-technical people. The five methods we'll cover are simple, either for a fee or for free, and you can choose the right one for your needs and budget.
1. How to Find Someone's Location with SpyX
If you are looking for effective ways on how to track someone's location without their knowledge, then SpyX is number one. As a professional location tracking software, SpyX enables you to get the location of the target along with the location history in real time. SpyX is completely hidden and undetectable. The owner of the device will not notice that you are tracking his phone location remotely. And you don't have to worry about your phone's compatibility with SpyX. Because SpyX is compatible with all iOS devices.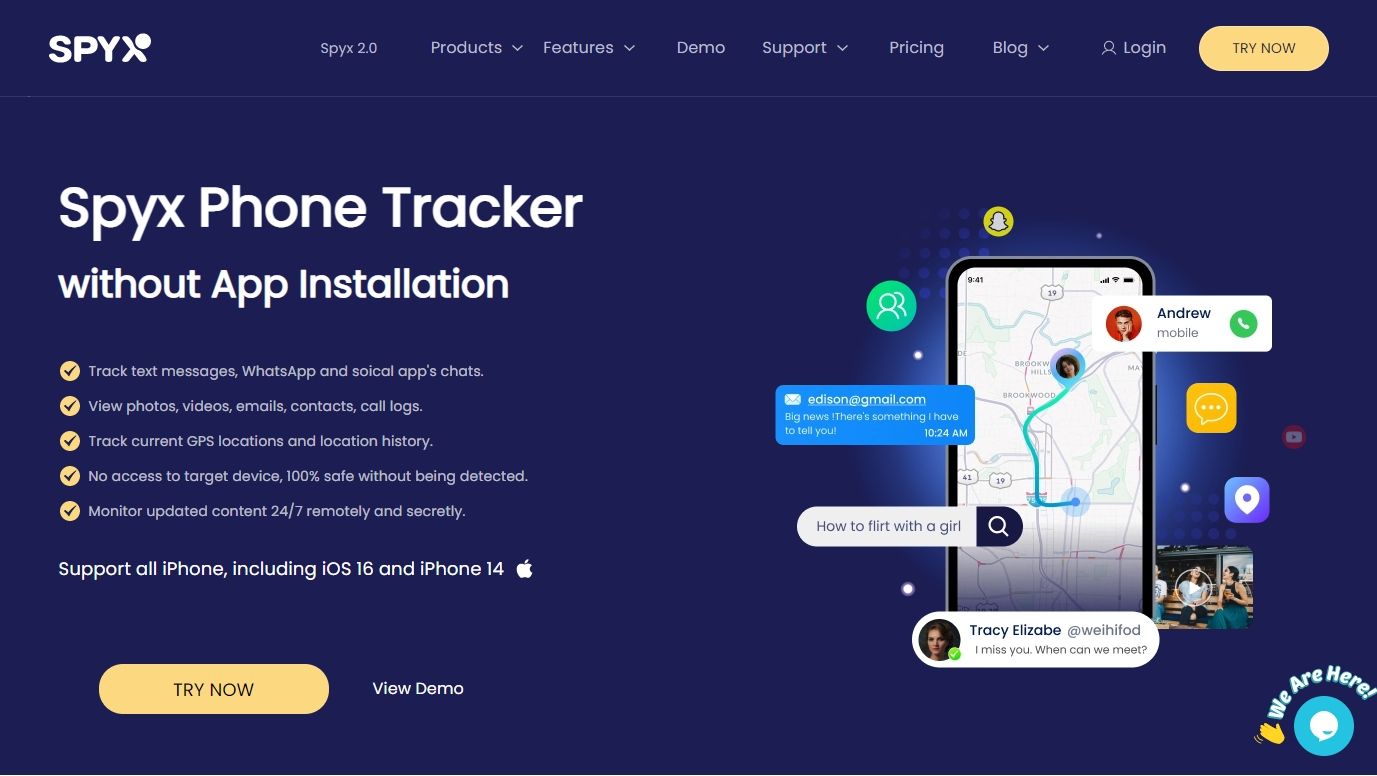 SpyX is not just a GPS tracker. As all-in-one phone tracking app, you can use SpyX to track other activities on the target phone, such as tracking text messages, photos, videos; viewing notes, calendar events, call logs; monitoring installed apps, social media chats. With SpyX, you can control everything under control.
With SpyX, you can eliminate all suspicious about the target phone. Who are they talking to? What are they talking about? Where are they? What websites have they browsed? You can start remote monitoring anywhere anytime. SpyX is obviously a great phone tracker for you.
Benefits of SpyX
SpyX ranks first with strong tracking features and advantages. Let's learn about benefits of using SpyX for how to track someone's location.
Real-time location
SpyX enables you to track someone's location in real-time. That means you can use SpyX to check someone's location at any time from any place.
Stealth mode
SpyX is kind of online service. That means you don't need to install app on the target phone. Therefore, the owner's mobile phone will not appear any abnormal, such as high traffic consumption, fast battery consumption, etc. He won't find out you're remotely monitoring his phone. All you need to do is to log in to your SpyX account from any browser and you can monitor target phone remotely.
No rooting or jailbreaking of the target device
Only three simple steps are enough to start remote monitoring. Where you are tech-savvy or not, SpyX is user-friendly to you. Because you don't need to finish rooting or jailbreaking for remote monitoring.
Geofencing
SpyX allows you to set specific area on the target phone. When the owner enters or leavers the restricted area, you will receive notification email. In this way, you can ensure the safety of the owner. Geofencing is very useful for parental control.
Using SpyX to Track Someone's Location without Them Knowing
It is very easy to operate SpyX for tracking someone's location. Only three steps are involved.
Step 1. Sign up Free
Before start monitoring, create a free SpyX account using your valid email.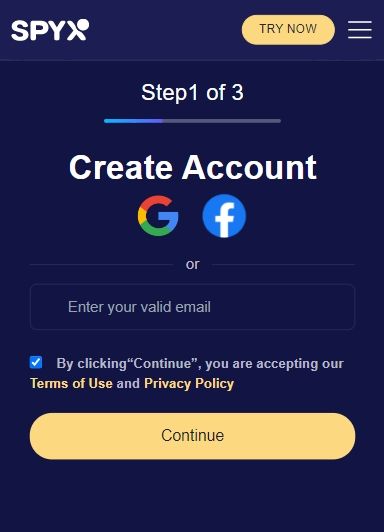 Step 2. Connect Target Phone with SpyX
Purchase suitable plan. Set up SpyX and login to the iCloud account using the target device's iCloud ID and password.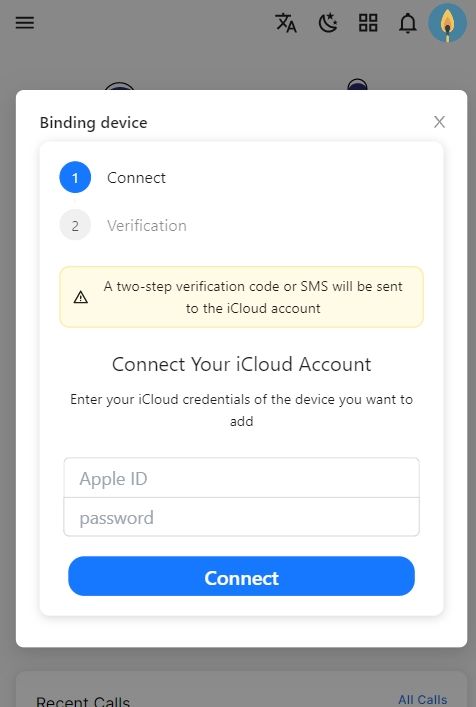 Step 3. Start Monitoring
Start tracking the target device's location from SpyX control panel.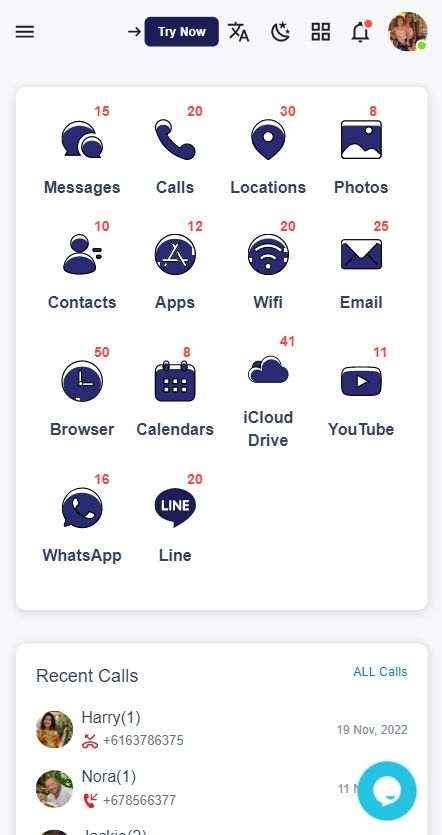 2. How to Track Someone's Location with Find My iPhone
If you and the other person are using iPhone, then you can use iPhone's built-in "Find My iPhone". It is also done in very simple steps. You first need to enable Start Sharing Location, and your friends need to consent to be found using the app.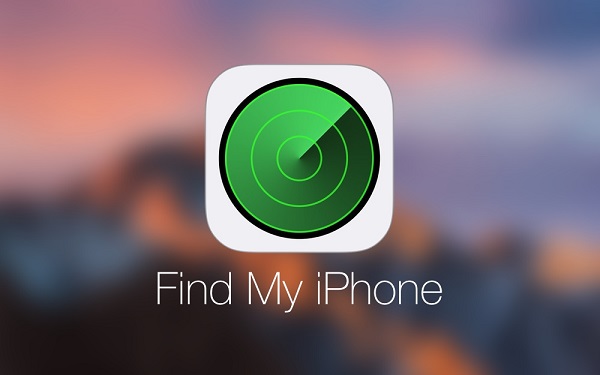 To recover a cell phone location with Find My iPhone:
Step 1. Visit iCloud and sign in to Find My iPhone
Step 2. Click on "All Device."
Step 3. Choose the device you want to find
Step 4. The location will appear on the map
Step 5. If it cannot be located, "offline" will be indicated below the device name
Step 6. To find a new device, click on the device name to access the device list
Step 7. Select "new device."
3. How to Check Someone's Location with Find My Device
Find My Device is another Google app to track a cell phone location for free. It runs only on Android devices. Most tracker apps powered by Google are designed for locating lost phones but can also track location with pinpoint accuracy.
Step 1. Download and install the app on the target device
Step 2. Launch the app and enable location tracking
Step 3. On your phone's browser, go to the FindMyDevice website
Step 4. Input their Gmail in the search box to see their location
Step 5. As far as their phone is on and has Wi-Fi or mobile data, you will see where they are.
4. How to Track Cell Phone's Location for Free with Google Maps
Google map is a web-based location tracker. It is built initially as a navigator for direction while driving or exploring new places. Its location tracking is real-time and precise due to GPS. It allows tracking more than one device as far as location sharing is in place.
To use Google map as a tracker:
Step 1. Add your G-mail to the target phone's Google contacts.
Step 2. Open the app on their cell phone and sign in.
Step 3. Tap the Google profile option at the top right side.
Step 4. Select Location sharing and New share.
Step 5. Choose the sharing duration "Until you turn this off."
Step 6. Add yourself to the option
Step 7. Select "Share", and you are done.
5. How to Find Someones Location with Find My Friends
Find My Friends is also another alternative method to track someone's location. This feature allows iPhone users to share their locations with others so they can track their whereabouts as they go about their day.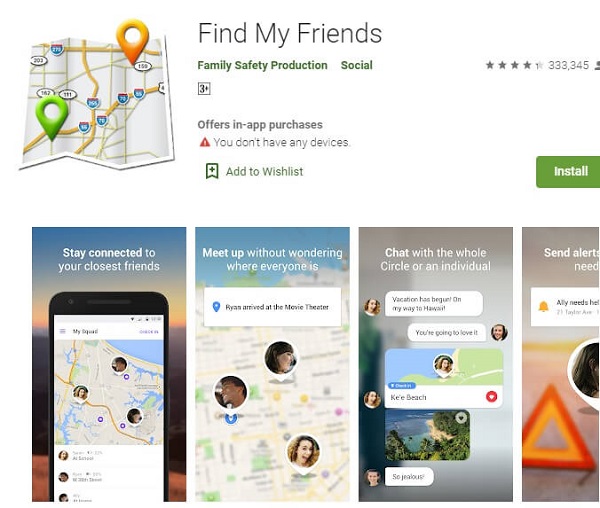 Step 1. You need to get the app first. For iOS 12 or below, you can download Find Friends app in the iOS App Store. For iOS 13 and latest, Find My Phone and Find My Friends have been combined into one app called Find My.
Step 2. Open app and click on the contact picture at the bottom to enable "Share My Location".
Step 3. Share the location of the target iPhone to your own device. Tap to share your location with AirDrop, click "Add" on the target device and select "Share Indefinitely".
Step 4. Accept their location, choose "Don't Share" to make sure you can find your family's iPhone without them knowing.
Step 5. Now, you can see the contact icon and exact location in the Find My Friends App.
Except for SpyX, all four methods are free, but they do not guarantee monitoring someone's location in the long term. If you want to track someone's location for long time without them knowing, SpyX is your best choice.
Part 2. How to Track Someone's Location for Long-term?
Google Maps oder Find My können den Standort des Zielgeräts verfolgen, aber diese Methoden haben einige Einschränkungen. Wenn Sie beispielsweise wissen möchten, wo sich Ihr Kind in Echtzeit befindet, möchten Sie es nicht nur einmal wissen, sondern eine ununterbrochene Telefonüberwachung für eine lange Zeit haben. SpyX ist perfekt für diesen Bedarf.
To ensure a regular and uninterrupted tracking of someone's location, choose SpyX phone tracker! With SpyX, you can monitor target's phone location anywhere anytime. Once you sign up, purchase plan and bind the target device with SpyX, you can login to SpyX dashboard and click on "GPS location" to view current location and location history of the target device. What's more, you can also track other activities of target device, such as browsing history, social media chats, text messages, ect.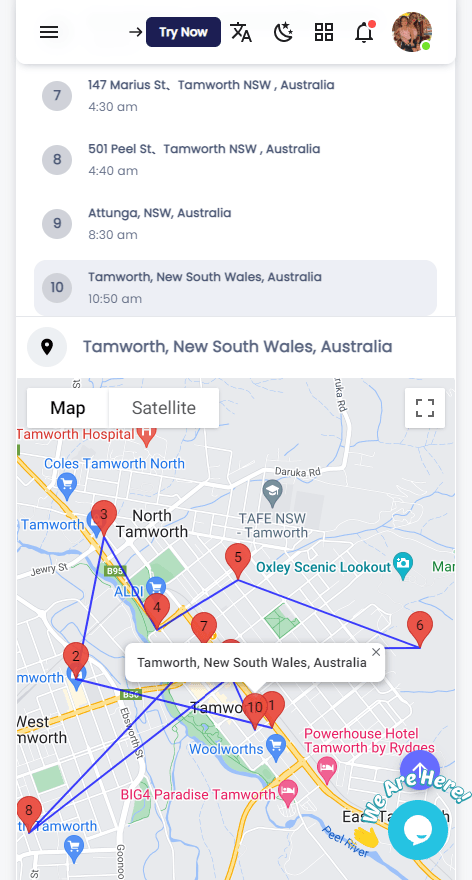 Part 3. FAQs
Q1. How Accurate Is the Location on Find My iPhone?
The accuracy of Find my iPhone will depend on a number of factors including interference, the GPS signal and whether Wifi is turned on. The size of the green circle around your phone's location will give you an indication as to how accurate that information is.
Q2. Can You See Someone's Location If Their iPhone Is Off?
No, iPhone is not trackable when it's switched off.
Q3. How to Track Someone's Location Regularly?
With SpyX, you get remote tracking of someone's location without the hassle of only tracking their location based on conditions such as having GPS location enabled. SpyX enables you track live location and location history at the same time.
Q4. Can You Track a Person's Location With Their Phone Numbers?
Yes, you can. Service providers do that, so it is possible. The location is pinned from the cell phone tower when a call is received. Alternatively, you can visit geo-tracking websites like GeoFinder. Please type in the number and wait for their location to pop up.
Q5. How to See Location History on iPhone?
Go to Settings > Privacy > Location Services > System > Services > Significant Locations. If it's on, you'll probably see a few locations here under History.
Q6. Can You Track a Phone Without Installing An App?
Yes, you can. If you choose SpyX, you can track a phone without installing an app. You can use the Google FindMyDevice service if there is a recovery email. You can try Geo tracking websites.
Part 4. Conclusion
This article focuses on 5 ways to track someone's location. Our most recommended is SpyX. It can help you track a person's location in real time, as well as other tracking functions.
Before tracking someone's location, it's a good idea to make sure your actions comply with local legal requirements. For parents, they can track the whereabouts of their minor children, track their geographical location without them knowing and ensure the safety of their children. What are you hesitating about? Try SpyX now!