With the development of mobile internet, more children rely on smart phone for daily activities. They play games, chat with friends, share photos through phone. They can have hundreds of friends on Facebook, Twitter or TikTok, and can befriend new people online, message them anytime, and share any content they want. More time children spend on their phones and social media, more worried and anxious parents are. Because many scammers pretend to be peers and chat with children, cheating on their trust and then trading them for real personal information. To protect children online, parents should keep an eye on children's activities.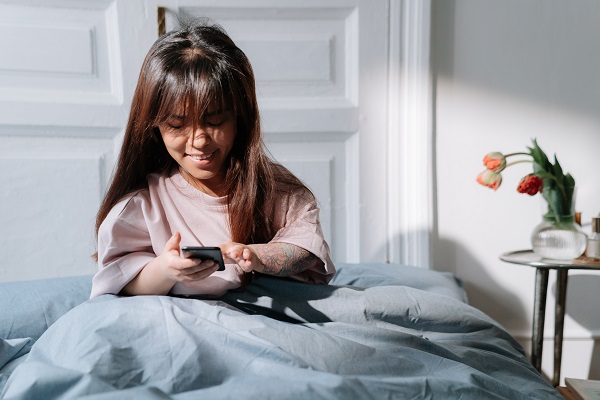 Part 1. Why Should I Monitor My Child's Text Messages on iPhone
Learn better about kids' behaviour. Parents are busy with work and social interaction, and they don't have much time with their children. In the long run, when children are happy or unhappy at school, they may be more likely to communicate with their friends than with their parents.By checking the child's short message, you can better understand the child's inner world and understand their real thoughts. Protect kid from online predators and scammers. Today, teenagers are keen to share various life trends online to attract others' likes. The low-cost social threshold also gives predators an opportunity. You never know whether the person talking to your child is a sloppy uncle or his peers. They will disguise themselves, win the trust of children, and then cheat the child of private photos or information.
Part 2. How Can I Monitor My Child's Text Messages on iPhone
Read the article to get three methods to monitor child's text messages on iPhone. You can choose parental control software like SpyX, or use built-in tool of iPhone, such as iCloud, Text Message Forwarding.
Method 1. Use a Parental Control App to Monitor My Child's Messages
"Is there an iPhone app to read my child's text messages?" The answer is sure. Try SpyX- the best iPhone tracker for you. It has many more useful features than free software. With SpyX, you can read your child's newly received or sent text messages easily. To start tracking your kid's iPhone, you need to: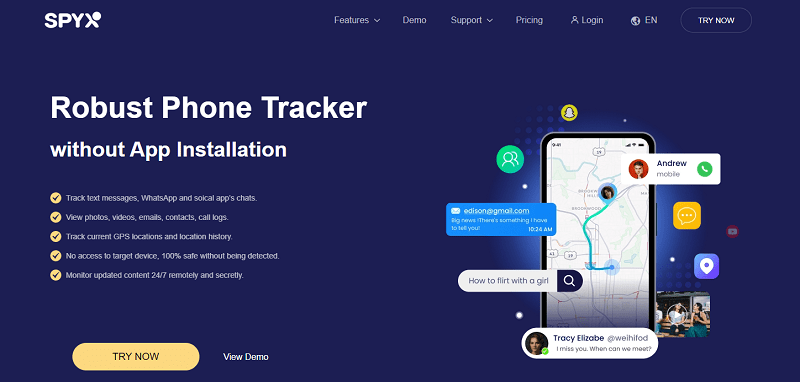 Step 1. Create an account with SpyX.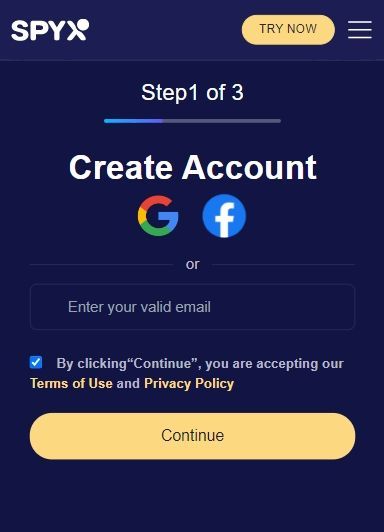 Step 2. Purchase a subscription.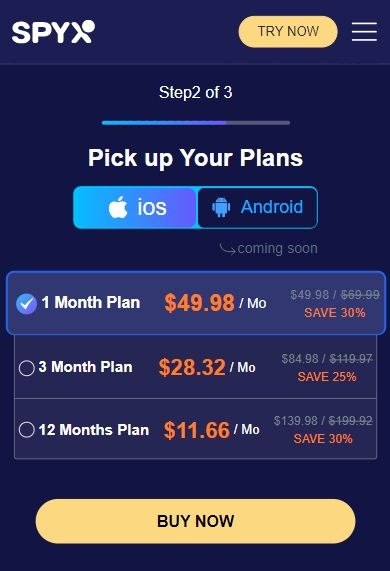 Step 3. Connect the target device.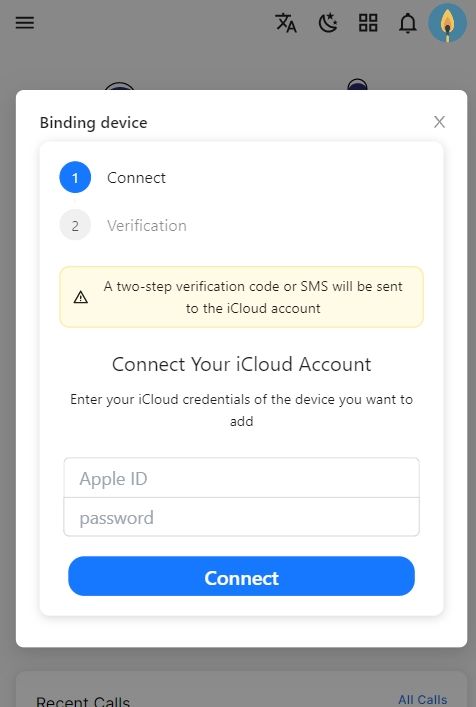 Step 4. Start monitoring.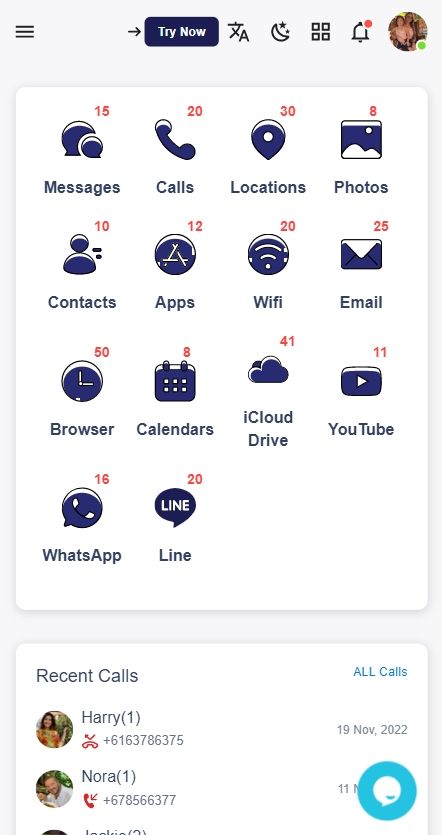 SpyX is designed for parents to track kids' iPhone anonymously. You don't need jailbreak for iPhone Tracking. You need to access the target device using its iCloud credentials. Except for tracking text messages, SpyX can also track following items on iPhone:
GPS location
Notes
Emails
Reminders
Phone calls
Method 2. Read My Child's Text Messages on an iPhone
You can restore the needed data on child's device by accessing the back-up files. Follow these steps to read child's text messages on an iPhone
Step 1. Sign in to your kid's iCloud using their credentials.
Step 2. Click Recover from iCloud Backup Files.
Step 3. Choose the needed backup file and download it.
Step 4. Tap Messages in the pop-up window.
Step 5. Once the system completes scanning the file, you can read text messages.
Step 6. Select Recover to Computer if you want to save the file.
Method 3. Use Text Message Forwarding
With the help of Text Message Forwarding every message sent or received by your child will be accessible from any other iOS device like your iPhone, iPad or Mac system.
Step 1. Get child's iPhone, go to "Settings">"Messages">"Send&Receive", check the Apple ID they are using for iMessage.
Step 2. Sign in with the same Apple ID on your iPhone or iPad.
Step 3. Still operate on your child's iPhone, go to "Settings">"Messages">"Text Message Forwarding".
Step 4. Select your own device to receive text messages from your child's iPhone. Enter the verification code when prompted.
However, even if you set everything properly, your child may turn this feature off. To prevent your child from changing the settings, you might as well set a restriction passcode. To do this, please visit Settings > General > Restrictions > Enable Restrictions > enter a passcode that only you know > select Don't Allow Changes.
Part 3. Final Thought
The safety of children always comes first. It's better to be safe than sorry. So, never hesitate to purchase a reliable parental control app SpyX for your child. Monitoring software is combined with other methods to protect the safety of children in all aspects. In this digital world, a lot of bad things can happen online, and mobile devices such as iPhones are one of the mediums. If your child has access to an iPhone or iPad, you must be aware and careful. It's easy to monitor text messages and find out if someone bad is targeting your child. There are other things you can keep an eye on as well, with the help of apps and software. We hope this article can help you learn how to track text messages on your child's iPhone.
FAQs
Q1. Can I monitor my child's iPhone from my iPhone?
Open Settings on your iPhone or iPad and go to [Your Name] > Family Sharing. Tap Screen Time, then tap your child's name and choose to Turn On Screen Time.
Q2. What app can parents read text messages?
SpyX is a leading parental control app for smartphones that allows parents to monitor text messages, calls, current GPS location, Snapchat, WhatsApp and much more.
Q3. How can I see my text messages on iCloud on my iPhone?
On your iPhone, iPad, or iPod touch, go to Settings > [your name] > iCloud. Turn on Messages. Any messages currently stored in iCloud are now accessible on your device, and any new messages you receive on your device will be stored in iCloud. To see messages stored in iCloud, open the Messages app.
Q4. How do I retrieve erased text messages?
If you have enabled Google Drive backups on your Android phone, you can restore your backup to recover the deleted text messages. The main caveat with using this method is that, to restore your backup, you will have to reset your phone to the factory settings.
Q5. How long does iCloud keep text messages?
iMessages are stored up to 30 days in iCloud storage. SMS text messages are only stored in iCloud when the "SMS Forwarding" option is enabled on your iOS device. For those not stored in iCloud, you would need to contact your cellular provider to understand their text messaging retention policy.