When the passion of love dispersed, the feelings gradually tend to dull, this time is the most easy to problem feelings. If you find that your girlfriend has always been back late recently, your first instinct may be that she hides something from you. You might wonder, how do I track my girlfriend's phone anonymously? The article introduces effective method to spy partner's phone effectively.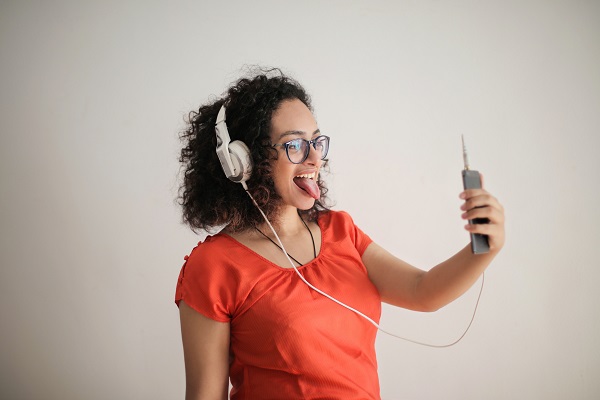 Part 1. How to Spy Your Girlfriend's iPhone with Her Knowing
Ostensibly, tracking apps can help you in your daily life as well as your surveillance needs. Many people use them to recover a lost cell phone, parents can keep tabs on a teenager, and some apps even help you recover a stolen device. But what if you suspect that your girlfriend is cheating on you? A mobile tracker application may be what you need. You can try a phone tracker-SpyX, more powerful than you imagine.
How to use SpyX to Monitor Your Girlfriend's iPhone
Follow the steps to track partner's phone with SpyX.
Step 1. Create free account
Before your start using SpyX, you should sing up a SpyX account with your existed email. It is totally free to create SpyX account.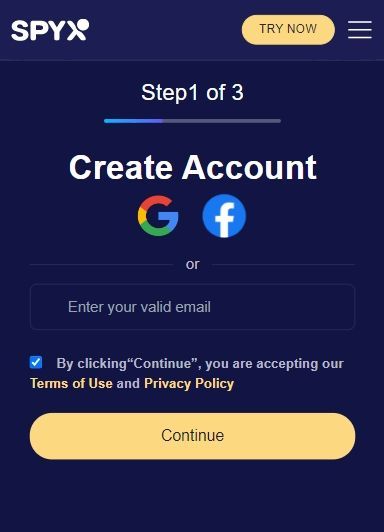 Step 2. Pick up your plan
Purchase suitable subscription plan. We offer three plans, 1 month plan, 3 month plan, 12 months plan.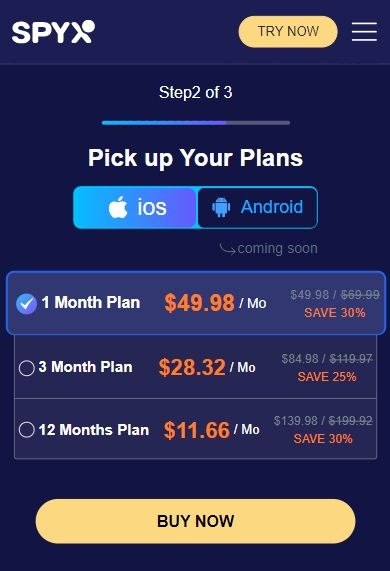 Step 3. Verify iCloud of target phone
You don't need jailbreaking device or app installation. Just type in the Apple ID and password of target iPhone. Then you can monitor your girlfriend's iPhone anonymously and remotely.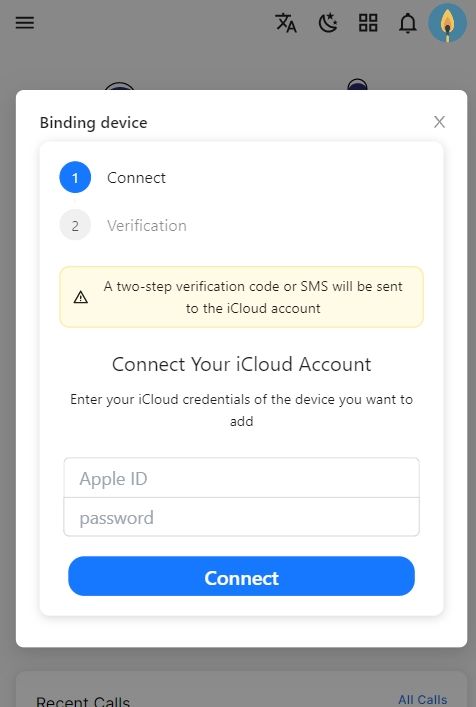 Step 4. Start monitoring
Login SpyX account and you will browse the data of your girlfriend's iPhone on the dashboard.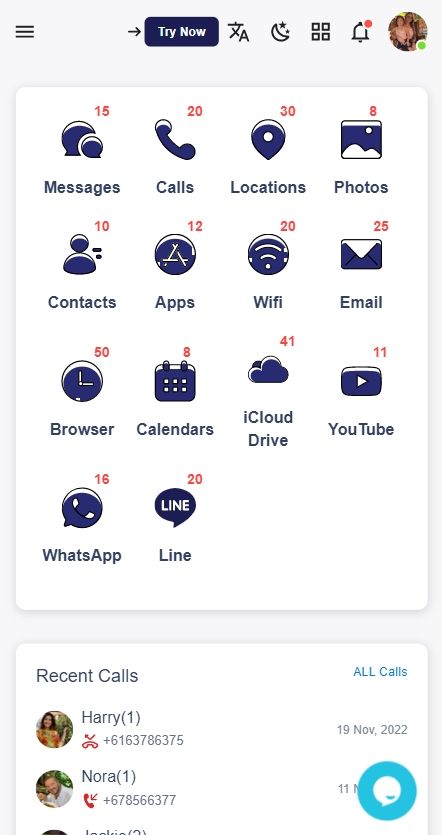 What Are Tracking Functions of SpyX
Tracing your girlfriend on her phone can sometimes be a difference between life and death. If you're suspicious about something, asking her outrightly may not help. There comes a time when learning how to monitor their phone remotely is the only logical step to take. SpyX provides a seamless solution to this problem and at very affordable prices.
Track sent and received messages
Track login and outgoing phone calls
Browse notes, calendar, reminders
Track photos
More data of iPhone
Why You Should Choose SpyX
Maybe your friend has used SpyX, you can listen to her comments about SpyX. SpyX is designed for parental control and employee surveillance. If you want to spy your girlfriend's iPhone, SpyX is your optimal choice.
Powerful tracking functions
SpyX stands out in the market. Because it can meet the demand of parental control and employee surveillance. It can track the activities of target iPhone.
Easy operation
Compare with other monitoring software, SpyX is easier to use. No jailbreak, no installation. All you need is to verify iCloud of target device.
Protect privacy
SpyX is safe and legal. It will not hack the privacy of target device. Unlike those free monitoring software with virus, SpyX will never leak the private information of target iPhone.
Part 2. How to Track My Girlfriend Phone Location for Free
There are free methods to track your girlfriend phone location, such as Find My Device and Find My iPhone. To use free ways to locate your girlfriend location, you need to accept the disadvantage of free methods. The following focus and describes the details about how-to.
How Can I Track My Girlfriend's iPhone?
The whole process is very simple. You can use Find iPhone or Find Friends features to track someone's location on an iPhone.
Step 1. Go to "Settings" > "Privacy" and enable "Location Services".
Step 2. Enable "Find My iPhone" under iCloud settings.
Step 3. On another iOS device, launch the Find My iPhone app, or simply visit iCloud.com and sign in with your girlfriend's Apple ID.
Step 4. You will be able to locate the device on a map.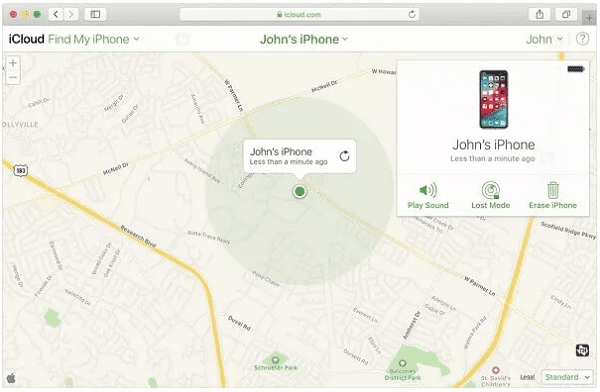 How to Locate My Girlfriend's Cell Phone for Android?
If your girlfriend has an Android phone, you can use Find my Device to locate her cellphone.
Step 1. On the target phone, go to "Settings", tap on "Security & Lock Screen" and then on "Device Administrators".
Step 2. Check the box in front of "Find my Device".
Step 3. Turn on the "Location" and "Location History" from "Settings" and set the "Mode" on high accuracy.
Step 4. From the web browser on any other device, navigate to "android.com/find". Or you can also download the Find my Device app on your side.
Step 5. Enter the Google account details of your girlfriend.
Step 6. A map with the location of the target phone will be displayed on the screen.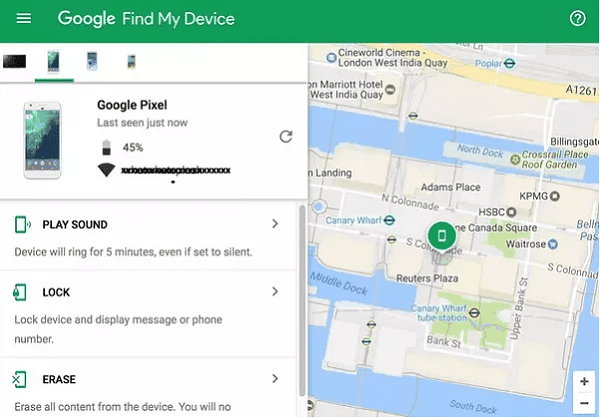 Part 3. Free Apps for Tracking Your Girlfriend's Phone
Below I'm going to show you two different monitoring methods to secretly track your wife's smartphone.
I'll start off with the free method because everyone likes free. These GPS trackers are not as foolproof, easy, or effective. But they are free.
Method 1. Google Location Services
Google location services is a reliable app that shows you the current location of any device on Google Maps. It comes pre-installed on every Android mobile phone.
You will need your wife's email and password to set it up. Then it's as easy as logging into her Google account and determining her locations on Google maps.
For more information on setting up location sharing check out my post on tracking someone using Google Maps.
Method 2. Apple iCloud and the "Find My" Feature
If both you and your wife are on the iOS system, it's as easy as switching on Family Sharing. Once Family Sharing is on, you can find your wife's location using the Find My feature.
The downside is that if your wife knows you're tracking her location she can quickly turn off location sharing on her iPhone or iOS device.
Part 4. Reasons to Track Your Girlfriend's iPhone
Whether you suspect your girlfriend is cheating on you, or you think there's a potential third person, you're trying to salvage a relationship and you want to know what's going on between you, what's going on or what information she's not telling you.
Reason 1. She has been unfaithful before.
Maybe you notice that your girlfriend is getting cold calls, getting home late at night, and not going out with you on weekends.
Reasons 2. You feel she might not be safe.
If your girlfriend is simple and inexperienced, she will have a hard time resisting temptation. For example, strangers can pretend to be nice and cheat her out of money.
Reasons 3. Her health condition needs monitoring.
Your girlfriend's health is not so good recently, but you can't always be with her, so you need to know where she is at all times, once there is a situation, you can go to the first time.
Reasons 4. She agreed to be tracked in case her phone is lost.
With your girlfriend's consent, you monitor her mobile phone so that in case her phone is lost, you can know the location of the lost phone in the first place.
FAQs
Q1. How to track your GF cell phone location without her knowing?
There are many monitoring app available in the market, but most of them need app installation. Such phone trackers are not totally hidden and are easily being caught. You can try SpyX phone tracker. No app installation, no jailbreak, no root, very simple and safe to track girlfriend's phone remotely.
Q2. How to spy on her cell phone without having a fear of getting caught?
With SpyX phone tracker, you don't need to worry about being caught. Because you don't need to install app on the target phone. SpyX is web-based service. You can login to your SpyX account with any chrome and start monitoring remotely.
Q3. How to track my girlfriend's cell phone for free? Is it possible?
Yes, you can track your girlfriend's cell phone for free. For example, you take her phone and peep through in her absence. But this is not safe. You can be caught easily. So, you'd better choose paid phone tracker, like SpyX, to track your girlfriend's phone without her knowing.
Q4. How can I read my girlfriend's text messages without her phone?
You can use a mobile tracker to read your girlfriend's messages remotely. With SpyX, you can know who your girlfriend is talking to and go through her messages on apps such as Facebook, WhatsApp, Snapchat, Instagram and others.
Q5. How do I monitor my girlfriend's smartphone location without installing software?
It is easy for SpyX phone tracker to monitor your girlfriend's smartphone location without installing software. You can track all activities on your girlfriend's phone remotely without knowing.