Are you looking for solutions to hack someone's phone and read their messages? This can be useful especially if your phone got stolen or someone's spying on your messages or gallery and been sending them out through group chats or whatnot? We'll, we've you got you some tips on how to hack someone's phone and read their messages. Read out more to find out what you can do with these tips and easy steps: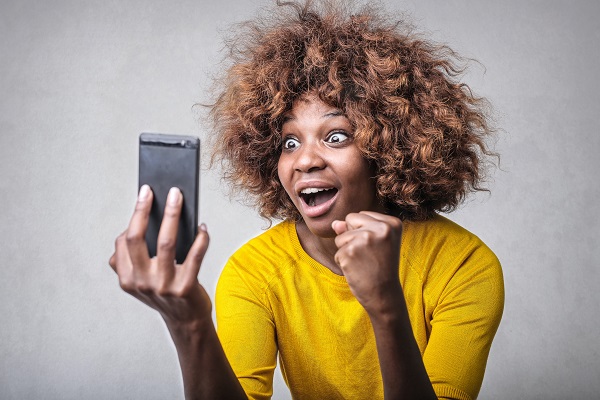 Part 1. Is There A Way to Hack A Phone to Read Text Messages
There are various ways of how to someone's phone depending which smartphone is that, it can either be via iOS or Android users.
For iOS users, you can hack into their phone just by doing a bypass wherein you can unlock the phone bypass the passcode process, using Siri, using their iCloud and many more.
While for Android there can be ways through using links, third-party apps, Android cloud version and many more.
Part 2. How to Hack Text Messages without Them Knowing?
Curious on how to use SpyX to hack someone's phone without them knowing? We're giving you some methods for you, as well as step by steps whenever using the app!
Method 1. Use SpyX to Read Text Messages
Check out SpyX app as it is a one way ticket to be able to check and grab information on the person you're trying to hack.
1. What Makes SpyX So Great for Tracking Text Messages?
If you haven't heard of SpyX, it's basically a phone monitoring app wherein you have all access on the person's smartphone such as messages, call logs, GPS locations, apps and it's accessible on iOS and Android devices. SpyX has the advantage of no need to jailbreak or root of someone's phone just to hack them and there are some easy steps! It has the following features below when you're using the app:
Stealth mode
The person you're targeting to check on their device won't even know that you're on to them. Basically, they won't find out that you're using their phone remotely as no notifications will appear on their smartphone.
No rooting or jailbreaking required
It's very easy as you won't have to make an extra effort just to hack their device. There's no need to use any chord to connect them and add another step. SpyX made it extra easy for you to use.
Multiple forms of data
you are able to access them from their inboxes, call logs – incoming and outgoing calls, have full access on their locations, browsing history, social apps, gallery and many more. So, it's super convenient by just one app it lets you have access to everything.
Compatible with iPhone and Android phones
SpyX made sure that all types of smartphones can be used, meaning it's applicable both for Apple and Android users.
Phone interception
There's also a feature wherein you can record from the calls and during the usage of the user's phone while they're using it or not.
User-friendly dashboard
SpyX made sure that whenever you're using the app, the dashboard that you're using has an accessible navigation to find your way on your day-to-day monitoring.
Data security
They made sure that you're the only person who has access on the device that you're checking and that everything that you're doing from storage to using the app. It's just between you and SpyX.
No technical knowledge needed
No need to worry about the technical stuff because SpyX has it all for you. There's no need to worry when using the app because they also have a 24/7 customer service to help you with your concern and no need for technical training to use the app and how to take advantage of the app.
2. How to Hack Text Messages without Access to the Target Phone
Since you have the information needed about the app, here is how to hack them on the targeted phone:
Step 1. Sign up free with valid email
SpyX app can be signed up for free, just pick any email that you wanna use and you're good to go.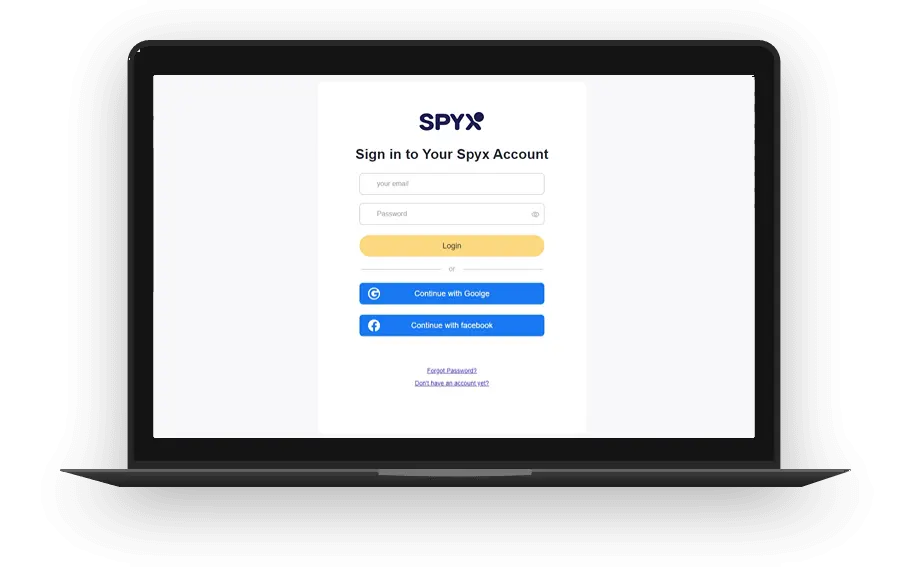 Step 2. Pick up suitable plan
There are flexible plans for you to enjoy the app and for how long you wanna use them.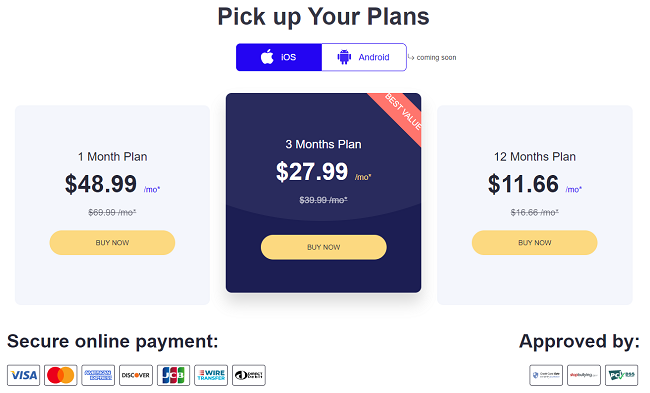 Step 3. Verify iCloud credentials of target phone
Just input the credentials that the SpyX will be needing in order to assist you accessing the target's phone or device.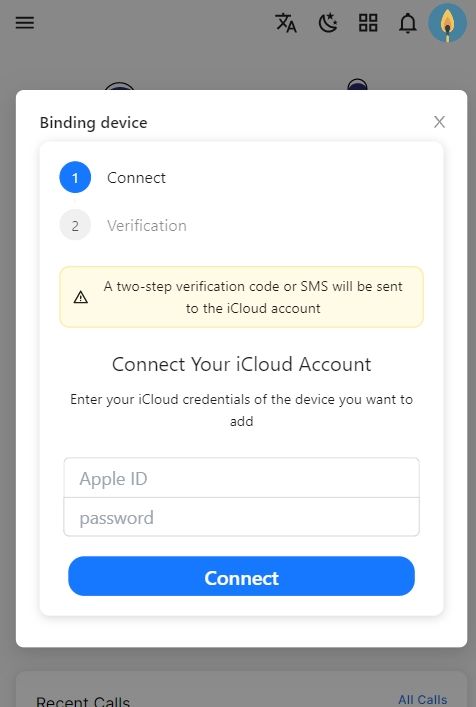 Step 4. Start tracking phone on the dashboard.
Once you're done with step 1,2 and 3, you can now use freely of the app with their dashboard. But if you're lost on how it works, there's also a 24/7 customer service available.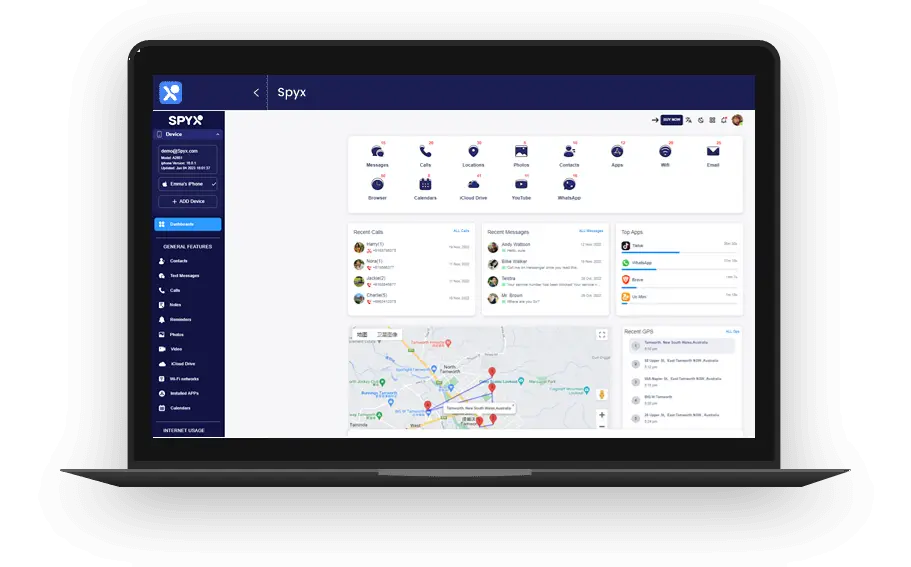 Method 2. Lock Screen Bypass
There's also another way of bypassing iOS phone and that is through their lockscreen. People often use this method especially if they happen to forget their passcode for the latest iOS you can either use a third-party application or with the power of iTunes. Another option is by using Siri asking them to make a new clock and simple but this is applicable for iOS 10.1 and 8 though. You can also use by using iCloud Find My iPhone. All you have to do is just by visiting www.icloud.com/#find and just sign in and select the option to erase all data including the passcode. All of these steps are simple and just make sure that doing this bypass by latest versions it will require them to erase the data and whatnot.
Method 3. Hacking Phone Using Kali Linux
If you want to pursue into getting deeper in bypassing information security breach and go deeper studying the wonders of hacking someone through their mobile devices, there's an OS called Kali Linux. Kali Linux is a testing platform that has various tools and utilities to help you with information gathering, overcome security tasks, coding and testing. It's a multi-platform solution anything related for information security professionals and hobbyists.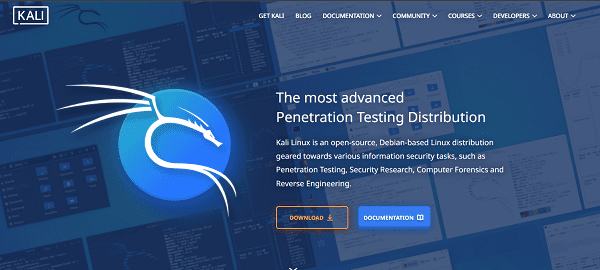 People often use this for technical purposes especially studying how to or find ways to test their apps in terms of security and it has a lot of tools to help you with what exactly you'll be needing. It's a bit complicated if you're a beginner and don't have idea of how to use it, but don't worry! Their website has its documentation, blogs and a community to help you with your concerns on how to do such tasks like hacking and all that.
Part 3. Is it Legal to Intercept & Read Someones Text Messages
We're done with the methods of hacking, but in terms of the legal side let's further discuss about intercepting and accessing someone's text messages.
Parental control
Yes, it is legal to monitor and see what your child has been up to. This is a great way to avoid cases such as kidnapping, child molest and pedophile offenders. As long as your child is underaged and given the responsibility of having access to the internet and their own smartphones.
Employee surveillance
As long as its business related and company provided such as cellphones, laptops, company email, even calls for quality control, then it is legal. There are certain boundaries and limitations as long as it's discussed between the employer and employee of the work style of the business.
Let the target user know
Yes, it is legal as long as you have consent of the target. If there was no consent made and the target is unaware it can lead to legal charges for invading of the privacy of the said target.
Part 4. Conclusion
Hacking someone's device to read their text messages can be used depending on the cause and as long as it has their consent for employers and adults. As for parents out there, it is okay to monitor and watch your child what are they up to and to be fully updated and making sure that they are safe wherever they are.
FAQs
Q1. Can someone hack phones with just a phone number?
No. Hackers can be able to hack a mobile device once they are connected to the internet, clicked the phishing link through text messages or through their spam email then that's the time that the hackers can hack into your mobile devices. Other schemes that they can do is from the information that they have and they will give you a call and manipulate you into giving them access to your bank account and other blackmail information that they can do to you.
Q2. How hard to hack someone's phone for reading text message?
Hacking into someone's devices isn't that hard with the right tools and software. Nowadays, apps are available to help you on how you can gain access and be able to read their text messages and other things that is on their mobile devices. There are also free apps that you can use with a limited access but still can give you access to hack the target.
Q3. Is it legal to hack my children's phone?
Yes, it is legal to hack your children's phone. Most parents before giving out the smartphone they have already installed the child monitoring applications to further observe and know where your children are and what are they up to. Since they are underaged, it is okay to monitor them especially pedophile and child pornography have been existing ever since. This is a great way to protect your child whenever using social media and talking to people.
Q4. Can someone hack my iPhone without my phone?
Yes, it is possible for your phone to be hacked if they have the access to your email and password for your iCloud device and be able to download everything before they inform you that your account has been altered by hackers. That is why people should have 2-way authentication to access your accounts and emails.
Q5. Why You Want to Track Your Wife's WhatsApp Messages?
If your wife is giving you a reason to suspect them and noticed their sudden change behavior and because of that you wanted to access their messages and track their – then there's a reason why you need to download an app to monitor their daily activities and take caution of her messages with other people.