Do you ever get this feeling that something is off with your spouse these past few days or months? Or are you suspecting your spouse that they are cheating behind your back, to the point you want to spy on their on their phone to check if it's true? No worries, let's all discover the ways or apps to find out if your spouse is cheating on you. We've got you some best cheating spy app that can give you access and gain information.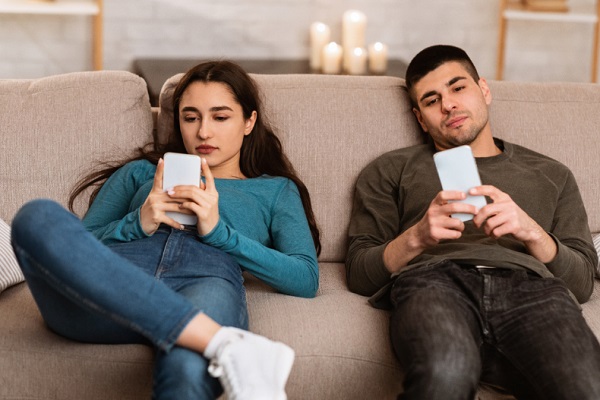 Part 1. 10 Best Free Apps to Spy on Cheating Spouse
Sometimes hiring a private investigator can be too costly especially if you're unsure if your spouse is hiding something behind your back. Some free apps that you will find on the Appstore or Google Play Store will provide you tips and tricks on how to catch a cheater because of the following reasons:
Developers want to earn money to enhance their apps by offering paid tools.
There is a high demand of free apps to spy on your spouses, therefore companies use this opportunity to get views.
Usually some apps when downloaded can be harmful for your devices as some apps can be a total scam.
But don't worry, we're sharing you these lists of apps that are safe and free as some of the paid apps can offer free trial for you to fully monitor and keep an eye on your spouse. Catch some of these best free apps to spy on cheating spouses:
1. SpyX
SpyX is one of the most popular spy apps to catch a cheating spouse. It can work for iOS and Android users and it's friendly to use. By using this app, you'll be able to gain access through their social media accounts, which includes Facebook Messenger, WhatsApp and Snapchat. This also includes full access to their galleries and you'll be able to check if there's any cheating text messages iPhone without them knowing.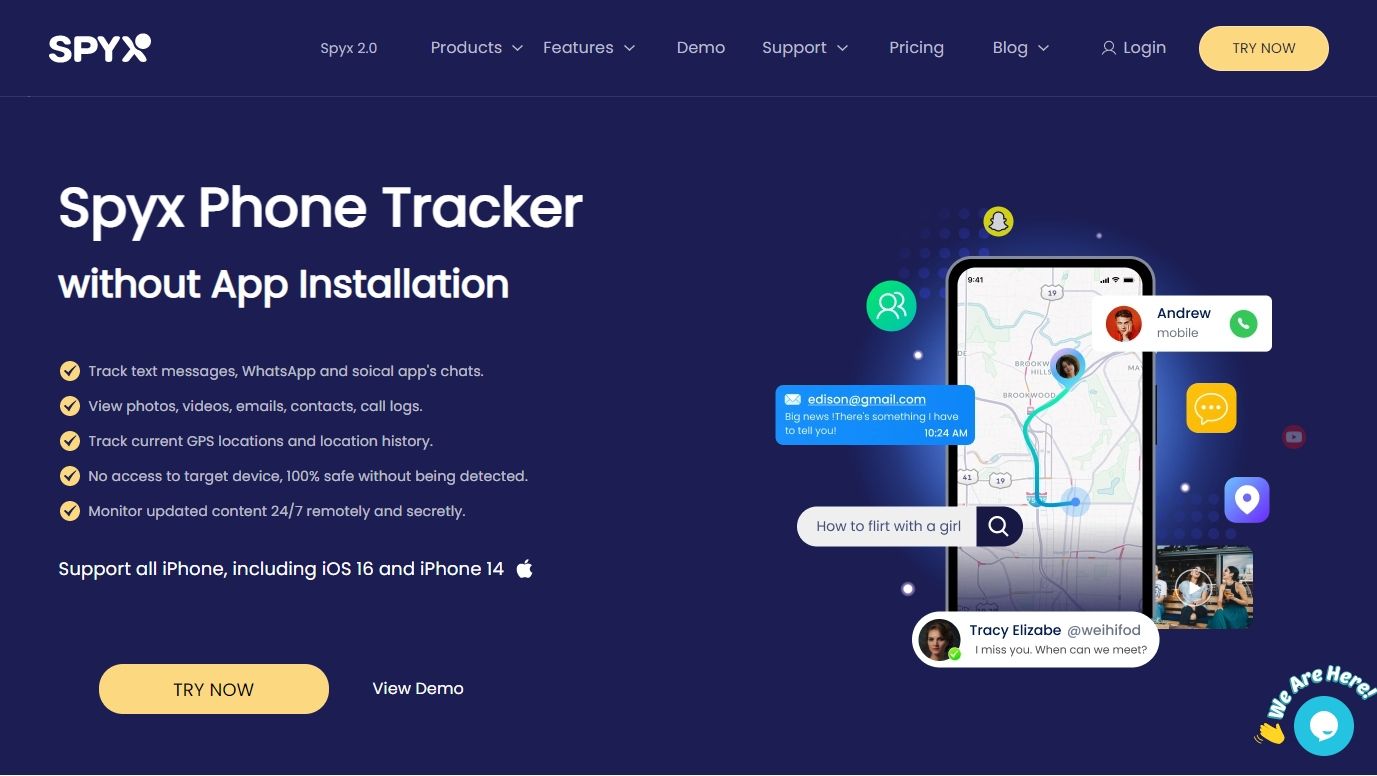 It is easy to use by just installing the app and you can stay hidden without your spouse wondering what you are up to.
Features:
Calls – be able to gain access on their call logs
SMS – full access to their text messages or inbox.
Messenger and Social Apps – get full access to view on their app usages, messages and check out their message requests.
Gallery and Browser History – you can also see and monitor what your spouse is up to and check the hidden medias and secret folders including incognito access.
Other Activities – more access to Contacts, Calendars, Emails, Wi-Fi networks and many more.
No need to install the app for iOS users, but for Android it still needs to be installed on their mobile devices. It's very convenient to use as you can alert yourself while you're away from your desktop or laptops. You can enjoy relaxed phone tracking experience with SpyX phone tracker.
2. uMobix
uMobix is also another app that can be used to track to find out if someone is cheating for free. This can also be used by parents as you can have access to monitor their activity from time to time. No need to worry about getting because the app won't alert your spouse whenever you're using the app. You can enjoy the free trial on a limited time to enjoy some features of it. There you can access the call history, exchanging of messages and the deleted ones, locate where they exactly are, track their online browsing history and many more.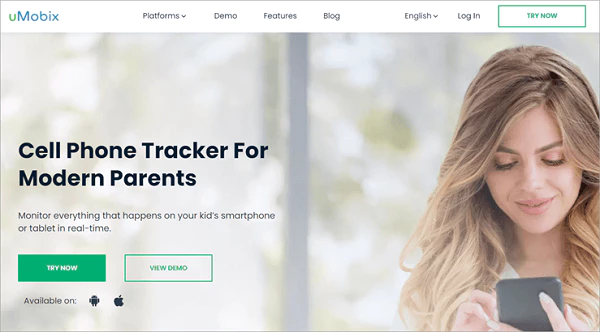 You can enjoy the app as it's easy to use and super friendly, you can track all incoming and outgoing calls with details included and it has a flexible pricing plan.
3. XNSPY
If monitoring your spouse isn't enough, this app is the one for you. With it's amazing feature that it can automatically record all incoming and outgoing calls. XNSPY is giving you the power to record and download anytime from your spouse's mobile device. It has an advantage to also screen record everything and take a screenshot of it too. The app can be purchased straight or you can enjoy their live demo to check out how app really works its wonders.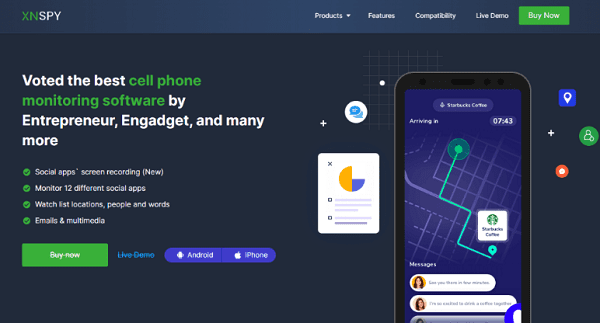 4. Hoverwatch
Here's an app that you can enjoy because you have the option to enjoy the app for free and buy the full version if you're decided to get it. This app has a twist to it! It has a feature wherein if your spouse is using another sim card, you'll get notified about these changes. Cool right? It's a great way to confirm that your spouse is cheating on you or not and clear all your suspicions on your partner.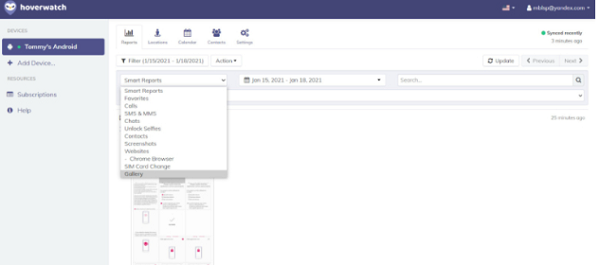 It has other features such as access to their inbox and call logs, social media accounts like Instagram, Snapchat, Facebook, Viber and WhatsApp. Track their location, get access or a view of their front camera, internet history, check their contacts, to-do lists and take a screenshot.
5. eyeZy
This is an app that parents can also use at the same time be used to spy on your spouses. It has many features like be able to checkout their messages, galleries, contact lists, browsing history, control their connection, alerts included when there's any suspicious act from your spouse, invisible shield is included too, meaning your partner won't notice when they're using their mobile phone, they won't notice anything. Alongside with that, you can also analyze your partner's activity and it's super friendly to install! The membership is pretty easy as they have very flexible plans for you to pick. Whichever is in your budget.
6. SpyBubble
Another mobile app that you can use for checking your suspicious spouse is with the SpyBubble. It's got plenty of features such as call monitoring, meaning you check the timestamps, number of both incoming and outgoing calls. You can spot also the inbox of your partner and remotely you have the power to respond to them, lock some activities and delete them without them knowing.

If you think checking their social media isn't enough, you also have access in their YouTube accounts, Instant Messaging apps, check out their control panels, and many more.
There's no need to add more worries with this app, it can provide your needs to make sure that everything is there to confirm whether or not your partner is cheating on you.
7. ClevGuard
This app is best if you want to check out specific apps that you can't access from your partner's phone. They have a plan that you can decide on what you want to exactly monitor from your partner's phone.
It has the following features which is the basic ones such as: web block, app block, capture screen, lock screen, location track, set geofence, filter the calls and get an activity report.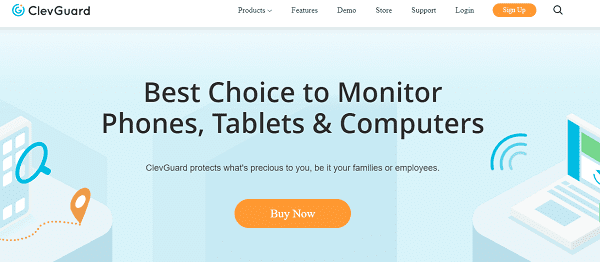 Another part of their feature if you avail this app – you can get access on their deleted file, checkout their status on their social media account, screen time summary, record calls, delete data's, capture voice memos, social media access and many more.
It's very customized that will be based on what exactly you need at the same time, when the time comes that's the time you need to upgrade if you want to spy more on your partner to confirm on his or her infidelity.
8. CocoSpy
It is a well-established brand. When the app is downloaded and installed already on the phone of your spouse, it will have the ability to record everything from its activities of their own mobile phone. It can also be used for parental purposes, work related and of course to closely monitor your own spouse if confirmed cheating on you. The application is super easy to use and wherein you can enjoy the following like the GPS tracking, message tracker – check and read messages, updated on their social media accounts, full access on their call logs and contacts, calendar access, gallery access, browser history, other information on the phone plus including the sim card info too! It's very easy to do, just create an account, install the app on your spouse account which they will not know since you'll be invisible when used. Also they have a customer service that's 24/7 to assist you for any questions or concerns.
9. FlexiSPY
Is a spy app that can be used both for work and personal use. It has the ability to record every activity of the user and it will notify you and be able to access every history made in the device of the person you're trying to monitor. One feature that makes it unique is that you have the power to use their camera, you can either take photos or record a video and directly access the camera app remotely without the target knowing. It can help you understand better what the user is doing and you can use it as part of evidence and accessible anytime.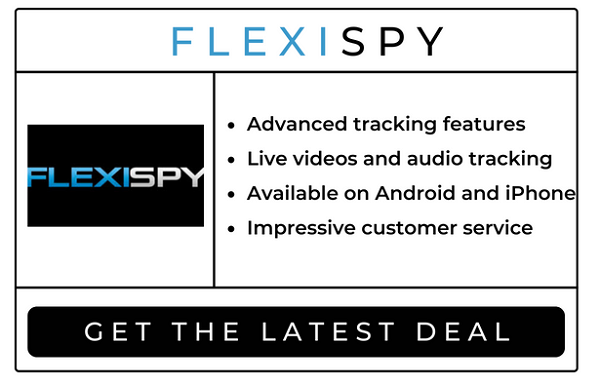 Aside from the camera feature, they have this feature where you can do the ambient recording. It lets you record what's happening around the target – it's just like a walkie-talkie for babies, you can record and monitor every conversation that is going around. Either you can schedule the record and then the app will be there in the dashboard for you to listen.
With the power of keylogging, you can access and keep their social media data, messages and passwords. If you're curious of what the person is downloading or has installed in their phones or devices, you have the power to shut down, uninstall or install remotely that apps on that person's device unnoticed.
When using this app, it may require you to do jailbreaking or rooting your mobile device for you to enjoy the app features.
10. MobileSpy
MobileSpy is your one platform use for digital purposes and especially tracking your spouse. It has an all-in-one feature wherein it can be installed both for Android and iOS users.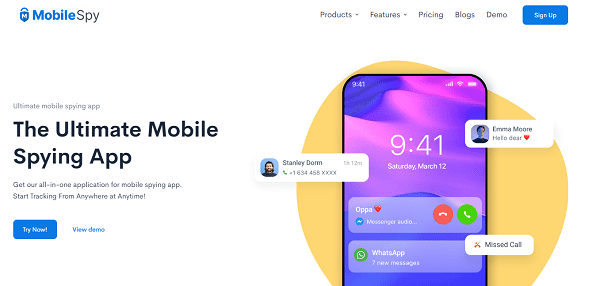 You can actually spy on their social media apps such as Facebook, Instagram, Skype, Snapchat, Viber, WhatsApp and even Telegram. Aside from the social media accounts, you have access to their phone activity like phone calls, contacts and even messages. Not only from the overall access, you can also gain a pass through their gallery and be able to check every albums, videos and photos that your spouse is hiding from you. You can also track your partner through their real time location and have access on their emails which you can get notified too for any suspicious acts that you're not aware of. The app is free but with a limited use, but no need to worry as they have good plans that you can choose from for Android and iOS users.
FAQs
Q1. What are Spy Apps?
Spy apps are third-party applications wherein people use to closely monitor, track and record on the person's device that you wish to check up on. It's like asking someone to help you with your desktop remotely but this one is you're not being noticed that you're actually getting access on their device.
Q2. Are Spy Apps legal?
It's not actually legal to install on a device on a people without their consent as it could lead to possible charges due to privacy act. As you are invading their personal information without their consent. There would be a possibility that could lead into getting in jail.
Q3. Are Spy Apps Safe?
Yes, they are safe. These apps aren't treated as a "virus" but with proper precaution it may sometime inform your anti-virus an unwanted application and can be notified if not careful by your spouse.
Q4. What is Jailbreaking or Rooting?
Jailbreaking means removing the warranty on your Apple device, in which you can gain and customize the parts of the phone without any limitations. Rooting is for android users wherein you have the privileged to control and operate the system just like having a Windows desktop but this one is on your mobile device.
Q5. Why should you consider spying on your spouse?
If you're worried and your intuition is telling you something else, this could be the perfect tool for you before confronting your spouse about it. Instead of hiring a private investigator this could help you save less and you can capture any evidence if proven correct of the act.