Every person has a setup of spending life. Be it a business or a home-based office setup; you must be vigilant with your employees. So, naturally, a question arises: Is it legal to monitor your employee's activities? The answer is a simple Yes. Being the Head of your setup, it is your utmost right to have work monitoring.
Part 1. What Is Employee Monitoring Software?
In simple words, employee monitoring is to keep an eye on your employees' activities during working hours. It is a technological method to gather information about your freelance, remote or in-house employees' activities. It helps boost your employee's performance, eventually resulting in a successful business. You can also protect your organisation from any harm by monitoring the employee's offline and online activities. For example, checking online and offline activities can avoid the risk of leaking secret information. As per the name, it is a source to monitor employees ' activities. It permits the administration to access all the organisation's employees ' computers. In other words, a single pc scans all the company computers.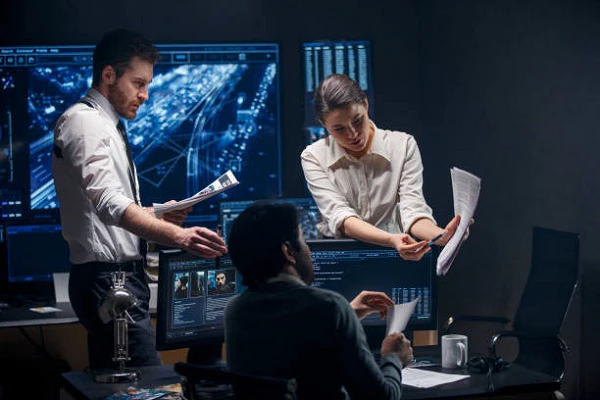 Part 2. Why Is SpyX The Best Employee Monitoring Software?
The unique features of SpyX phone tracker make it the best employee monitoring software. You can get free notifications about phone calls, messages, social media activities and visited locations. What else an employer wants if a single Software is helping him that much. It is very simple and fast to set up. you can't need to install the app on the target phone. So no one can detect the monitoring software. All you need is to verify the iCloud dredentials. Once verified, you have the key to the kingdom. One of the best advanatge of SpyX is that it can monitor all activities of employee on the phone anonymously, such as track emails, text messages, phone calls, GPS locations, notes, photos, videos, etc.
Step 1. Sign up free with valid email.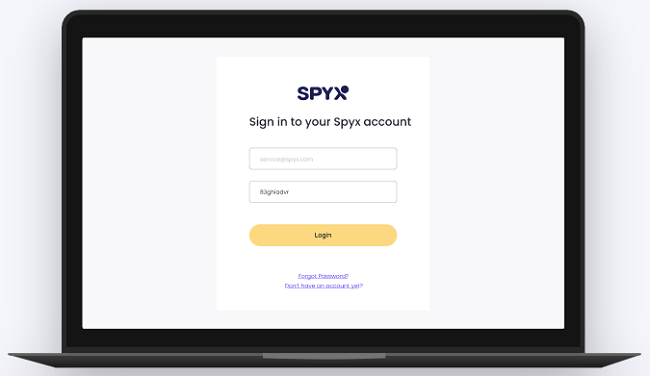 Step 2. Choose suitable monthly plan.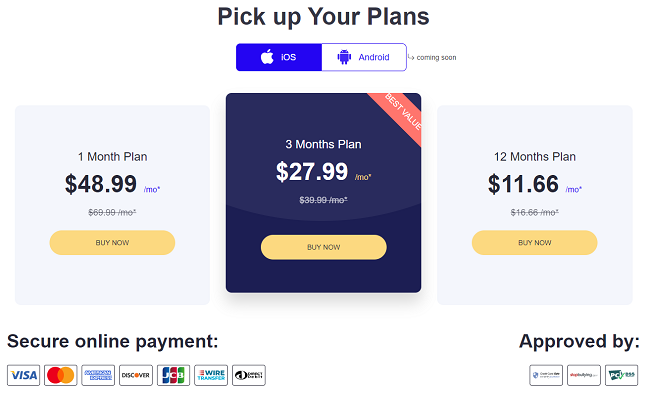 Step 3. Connect target phone with SpyX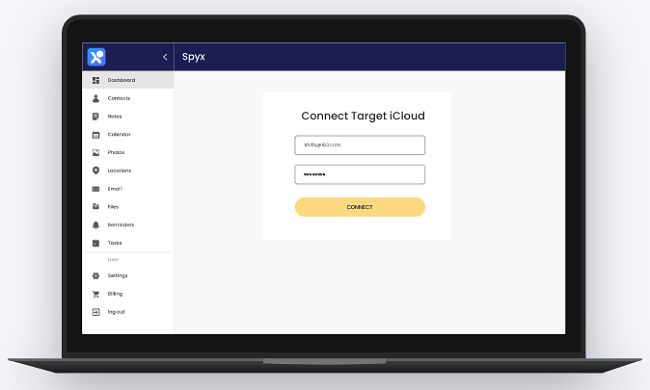 Step 4. Login to Control Panel to start monitoring.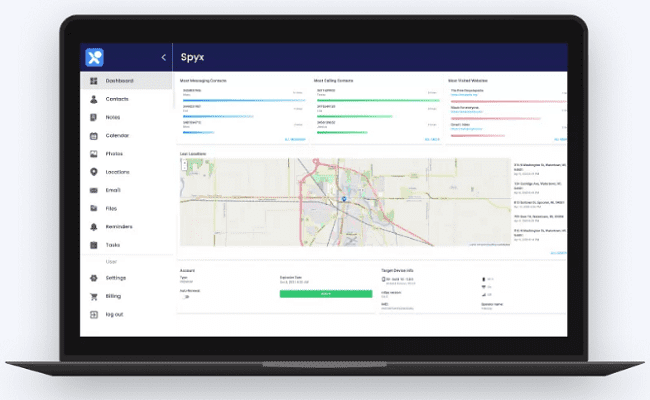 Part 3. Types Of Employee Monitoring:
It is beneficial for the employer to know about the types of employee monitoring. The following are the common ones.
1. Keystrokes Monitoring
In this type of Monitoring, keystrokes are followed to examine how long an employee has used his computer and what data he is entering. You can also use Keystrokes to identify the user involved in inappropriate acts. It tells you about Passwords too.
2. Video Monitoring
Video monitoring is applied through cameras to observe the employees' behaviour at the office. These cameras also monitor customers' behaviour, and criminal activities are on record.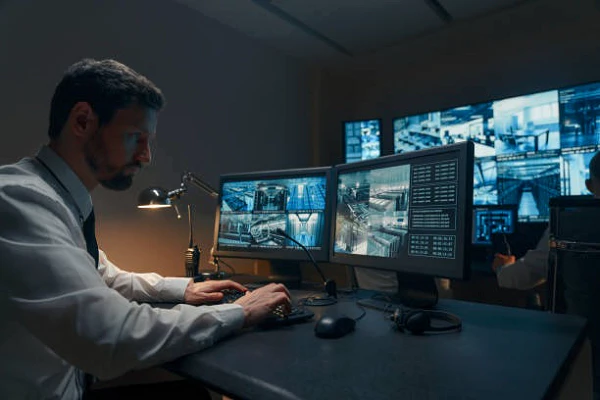 3. Email Monitoring
Email monitoring is about all incoming and outgoing emails. In this type, the employer monitors everything related to the employee's email. When an email is sent and when and from where an email is received. It helps the organization detect problematic areas and cater for them immediately.
4. Employee Time Tracking Software
This software helps in monitoring employees ' performance and attendance. In addition, it provides a platform where the employer can examine the overall productivity level of an employee.Remote workers are also under observation through this software easily.
5. GPS Tracking
This type of tracking is ideal for those employees who work remotely. It is specially created for those working in factories or construction sites.
Part 4. How To Select The Best Employee Monitoring Software?
When it comes to the selection of the best employee monitoring software, you need to know the basic features of the software.
1. Cost
While purchasing software for your organization, your budget matters the most. The subscription of specific software lasts for a year, while others offer a monthly subscription fee. Along with the cost, other requirements are also essential.
2. Simplicity
When choosing software, easy usage is a vital feature. Small businesses demand a simple tool to operate. A complex system will not be easily manageable.
3. Real-time Data
Real-time data means the data which is immediately transferred. There is no delay in the processing of data. Software including this feature enhances the quality of work from both ends.
4. Reporting
It is a fundamental feature of any software. Reporting is essential for the improvisation of business performance. It aids in making better business decisions which benefit you in the long run.
Part 5. Monitoring Your Employees Online, Is It a Good Idea?
It is an excellent idea to maintain discipline and efficiency of work. Employees know that they are being observed and will stick to their tasks. Moreover, their emails and other social media activities also reveal their intentions. You can provide proper behavioural guidance to them in time or any different kind of therapy your employee needs. Yet every rose has its thorns, and so does here. It raises questions about the privacy of your employee. You can sort things if you are following a particular plan. Some companies ban social media access, while others provide passwords to monitor their activities.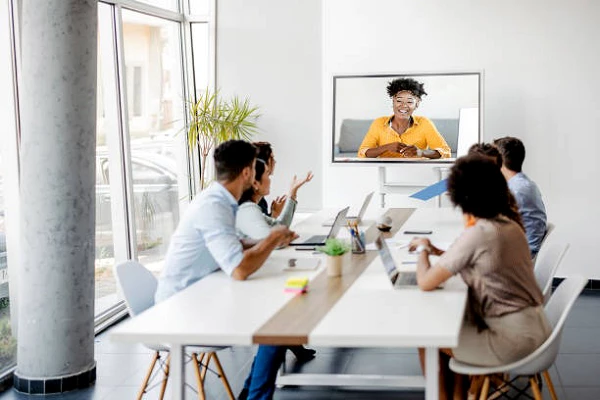 Part 6. Is Employee Monitoring Legal?
It is legal to monitor employees' activities. However, employers should keep in mind that employees are human, and too much stress on them about being observed and confined will lead to anxiety. In addition, it can give birth to mental health problems. Remember, it is legal for an employer to monitor employees' activities but should not harm their respect.
Part 7. Importance of Employee Monitoring for Employees
It plays a significant role in the functional ability of the employee. Therefore, it is beneficial for both of them. The employer gets to know the weak areas of the employee, and hence the employee gets the chance to improve their capabilities. Moreover the positive side of the employee will be prominent in front of the employer, a significant plus point in his career. Overall it improves the workplace environment, and employee motivation arises.
Part 8. Importance of Monitoring Employees for Employers
Being scrutinised is not a good feeling, but sometimes it is for your good. The primary motive of an employer behind monitoring his employee is not to keep an eye on their personal lives. But to prevent internal theft, to examine employee's productivity levels, ensure the usage of company resources in the right direction and protect the rights of employees.
Part 9. Pros Of Employee Monitoring
When an employee is aware of being monitored, his ability to work professionally increases. He tries to follow all rules religiously, resulting in high productivity. In addition, it improves the environment among colleagues. The employer gets to know the positive abilities of employees. Then, they can offer promotions and other fringe benefits to boost their morale.
Part 10. Cons Of Employee Monitoring
The prime disadvantage of Employee Monitoring is that the employee feels their privacy is invaded. It develops a mistrust which can reduce the productivity and efficiency of the employee's work. It results in something not good for both parties.
FAQs
Q1. What are the three methods of employee monitoring?
Common methods include software monitoring, telephone tapping, video surveillance, email monitoring, and location monitoring. Software monitoring. Companies often use employee monitoring software to track what their employees are doing on their computers.
Q2. What is the purpose of employee monitoring?
The main purpose of employee monitoring is to collect data on user activity and to monitor certain types of employee behavior, or behavior on the network, that can either put your company at risk or be detrimental to your bottom line.
Q3. What are ways to monitor your staff performance and increase motivation?
1. Use a Monitoring Software.
2. Check-in Regularly.
3. Set Targets.
4. Implement Self-Monitoring Tools.
5. Ask Around a Little.
6. Analyse and Reward.
7. Involve Them.
Q4. How are employees monitored?
'Employee monitoring' refers to the methods employers use to surveil their workplaces and their staff members' whereabouts and activities. These methods include employee monitoring software, time clocks, video surveillance, GPS systems and biometric technology.
Q5. What are the benefits of monitoring?
1. Gives Clear and Concise Information on What is Happening. When carrying out any project, it is crucial to keep in mind data clarity.
2. Input Monitoring.
3. Risk and Reward Evaluation.
4. Assessing New Possibilities.
5. Overall Progress Report.
6. Innovation and diversity of Opinions and Thoughts.