Discord, a platform for sharing and communication amongst users with same interests, was introduced in 2015. It is well-liked by gamers since it gives them a means of communication and community building outside of the confines of the games itself. With over 140 million* active monthly users, it has nevertheless developed into a complete social network. No longer is it only favored by gamers. A voice and text chat program called Discord is well-liked by gamers. While playing games, it can be utilized to communicate with other players. Alternately, you can share advice and ideas with other players on servers just for that game (similar to online forums). There are official confirmed Discords for some games, including Fortnite and PUBG, where players may chat with other players. It has expanded from being a social networking site for gamers only to serving communities of various kinds, including individuals with hobbies outside of gaming, such as anime, TV shows, music, and more. It can also be a simple tool for friends to utilize for group chat.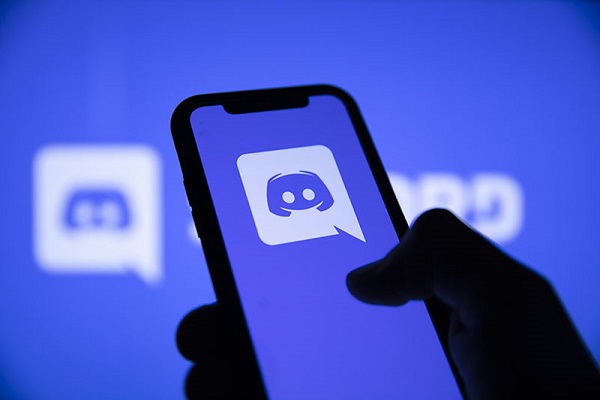 Part 1. What is the age rating of Discord?
Although they do not check users' ages during sign-up, Discord requires users to be at least 13 years old. Due to its open discussion, Common Sense Media also suggests that Discord members be at least 13 years old. There is a lot of offensive stuff because it is all user-generated, including profanity, violent language, and photos (although it is absolutely feasible to be a member of a group that forbids these). Additionally, Discord provides "NSFW" servers and channels that require users to be at least 18 years old to join (though it's simple to skip the verification).
Part 2. What are servers in Discord?
Discord's primary communities are servers, which are frequently centered around a single game or subject. Upon signing up for the app, anyone can build a server. Both public and private servers are available, with the latter requiring an invitation to join. There are text channels and voice channels on servers, and some of them feature bots—computer programs that simulate human interaction—that run communities, welcome users, and do automatic moderation. Users must be invited directly or learn about servers from other sources, such as friends or social media, as Discord doesn't have an in-app mechanism to search for servers until you've previously joined them.
Part 3. Is there any illegal content on Discord?
On most media platforms, offensive content is prevalent; sadly, the Discord app is no different. However, before moderation, it's still possible that you or your child may see it. The Discord software has moderation in place for its public channels, ones that can be seen by anyone, to keep the dissemination of unlawful information in control. Additionally, there are unmoderated secret channels that you can only access if you have been invited. It is preferable to screen the kinds of persons your children allow access to their virtual places in order to protect them from unsuitable content.
If they are in the incorrect groups or have links with people who distribute unlawful stuff, such as pornography, excessive violence, materials that encourage using drugs, etc., your children are likely to be put in danger by inappropriate materials. It's safe to assume that the likelihood of children being exposed to any inappropriate content is quite low if they just use public channels or those you trust.
Related: 7 Internet Safety Tips for Kids
Part 4. Discord Security Risks for Children
As with any other messaging service, the answer to the question "Is Discord safe for my child?" will be the same. Although these platforms make every effort to keep users safe, occasionally unauthorized intrusions nevertheless happen. Children that use Discord might be exposed to:
1. Cyberbullying and trolling
2. Drug sales
3. Human trafficking and different crimes
Part 5. Are There Parental Controls on Discord?
Parents can't limit content or password-protect the privacy settings in Discord because those features aren't currently available. They have produced their own Parent's Guide at Discord. Three suggestions are made there to keep your teen's account as secure as possible:
· Select a reliable, secure password.
· Control who can give you friend invitations and direct messages.
· Block offensive content
Part 6. Discord privacy issues: Ways to enhance your child's safety on Discord
1. Know your network:
Cyber criminals are always attempting to steal and reveal consumers' private information. You can shield your children's data from hackers and bullies by using a trustworthy VPN.
· Spy software safeguards various parts of your online life, including your identity (passwords and accounts), enabling users to avoid dangers like doxxing.
· Data security is made possible by spy apps, which block unauthorized access to your microphone and camera.
· Safe network connections are made possible by a spy program, and your location is hidden from trespassers.
2. Watch out for any inappropriate apps or games on your child's Discord server:
Check your child's applications or game son discord. You can block unwanted applications installed in it. Click on the gear icon in the bottom left corner of Discord next to your username and avatar to access the Settings menu. Choose the "Privacy & Safety" tab on the window's left side. After that, select "Safe Direct Messaging" and select "Keep Me Safe." By enabling this function, you can be sure that all information is scanned and filtered out if it is found to be offensive or explicit.
3. Talk to them about the policies that apply to Discord:
Tell them that any conduct that is improper in "real-world" circumstances is also improper online and that the same regulations apply. These guidelines apply to how Discord should be used.
· accepting friend invitations or interacting mainly with acquaintances;
· conversing with grownups, you can identify troubling topics or things that don't seem right; and
· Keeping unsuitable or offensive language out of interactions.
It's also important to talk about what material is appropriate for online sharing. Tell your child that any chats or media they post online could be exploited and that even trustworthy pals can be hacked.
4. Avoid inappropriate language or derogatory phrases in conversations:
Don't fall for the fallacy that this particular filter will censor content or let you start a list of forbidden words. It was implemented to censor and filter out pictures and videos that might not be appropriate to watch at work, around children, or that you don't think accurately reflect the individuals who are now on your server and the people you'd like to see on it in the future. There are different censor bots that will know these appropriate languages.
5. Advise your child to use the Privacy settings in Discord:
The privacy settings on the Discord app are rather strict. They consist of:
· To restrict the kind of content they can access, use Keep Me Safe. Filtering of explicit films and discussions is enabled by default for teenagers under the age of 18. Go to User Settings and choose Privacy & Safety and Safe Direct Messaging to enable this function.
· Direct messages from users who are not on your buddy list or who use a different server can be blocked or enabled using the DM Settings. Go to User Settings, then select Privacy & Safety and Server Privacy Default to accomplish this.
· For control over who can add your child as a friend, use the friend request settings. Remind your kid to only accept friend requests from people they know and can rely on. Go to User Options, select Privacy & Safety and Who Can Add You as A Friend, then select Friends of Friends to view the Friend Request settings.
You may manage the people who message your teen from larger communities by controlling who becomes their buddy on a server-to-server basis. We also urge you to visit the Safety Center on Discord. It offers instructions on how to set the privacy preferences and some helpful resources for parents and guardians on how to secure your children's online safety and how to have a conversation with them about it.
6. Watch out for imposters:
Through server invites they didn't request, have never heard of, and have a low membership, predators and pornography may sneak in (which often indicates bad moderation or questionable content). They ought to decline any unexpected friend requests as well. They can always resubmit a request if the person is a real-life buddy.
Part 7. Conclusion
Your teenagers can discuss ideas, hang out for a karaoke night, enroll in a painting class, or stay in touch with buddies on Discord. But is using Discord secure? It greatly depends on how your kids use the site and the safety measures they take for themselves. By encouraging your teenagers to talk to you if something doesn't feel right or by teaching them to avoid dubious websites, you may boost their safety online. By setting up the required privacy settings, utilizing a VPN, and urging your kids to block users who are abusive or publish improper content, you may also increase the security of Discord.