Roku is a device that connects to the TV and allows you to stream movies, TV shows, and entertainment. It's considered the pioneer of streaming to the TV. Roku has taken the entire TV ecosystem around the world by storm. Do you want to know why? Here it is! Roku is connecting users to the streaming content they love Through Roku, content publishers can build and monetize large audiences! Advertisers are not left out either! They can use Roku's sophisticated tools to reach and engage consumers! Roku is simply rocking the TV ecosystem in the U.S., Canada, and Mexico. And there's a problem! Parents are getting concerned about the kind of content their children can access on Roku! They need to set parental controls on Roku. And that's what this article is about!
Part 1. About Roku
Roku has pioneered streaming to the TV since its inception. And to remain relevant, Roku offers you the following!
1. Kids & Family Section on Roku
Here, you can get both free and premium content tailored for children in a single place. The content in this section is organized by age range, character and theme. The Kids & Family channel also has approximately half of the advertisements of a traditional TV program. And all the ads are child-appropriate, with a parental lock on Roku where necessary! So, how does Roku work out for you? Roku has made it easy and affordable for you to watch your favourite TV programs. The devices are user-friendly for all your entertainment needs. You can thus streamline your setup, replace your expensive cable equipment, and watch what you love! All the while saving money.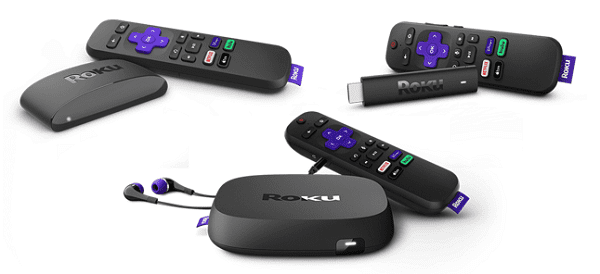 2. The Roku Operating System (OS)
The Roku operating system (OS) is purpose-built for TV and is considered the foundation of the Roku platform. It is updated across all the installed sites globally on an ongoing basis. This helps to deliver an exceptional user experience! You can thus access a broad selection of free and paid entertainment favourites.
Part 2. Does Roku Have Parental Controls
Yes, you have parental controls on Roku. And there's more great news for families! Roku has a Kids and Family section on the channel. They've also added parental controls to the section. This is a big deal on a streaming TV platform that has lacked solid parental controls for a long time. Now, you can easily set a parental lock on Roku to protect 'young eyes'. How do you achieve this? It's easy. First, the parental control on Roku is PIN-based playback control. It applies when you are streaming content on the Roku Channel in a signed-in state. So, when the feature is enabled, your PIN must be entered. This, therefore, helps when someone tries to watch restricted content!

Part 3. Significance of Parental Controls on Roku
The parental controls setting on Roku TV allows you to restrict the viewing of content you watch on the Live TV input. It can also restrict what you view "over-the-air" channels from your HDTV antenna and streaming TV channels. Today, kids are becoming tech-savvy, and each has a digital device. It is a necessary evil because these kids need the devices for their e-learning and studies in school. The kids are greatly exposed to cybercriminals, hence compromising their security. Parental controls on Roku come in handy and can help you to:
Protect your kid from obnoxious content
Block website and content by category
Fight to end cyberbullying
Restricting downloads to keep your devices safe
Get familiar with new technology
You can apply parental controls on Roku in two key areas discussed here.
1. Private or Hidden Channels from Roku
Do you wish to only see "over-the-air" channels? Then you can hide streaming TV channels. Use the Live TV Channel Guide and do the following if you're located in the United States and Canada! Go to Settings > TV inputs > Live TV > Hide streaming TV channels and select Hide all.
2. 4-Digit Pin
Setting the 4-digit Pin is important for preventing young people from adding and watching pornographic content. You can set your Roku Pin by following these 5 simple steps.
1. Log in to your Roku account through a web browser on a computer or mobile device
2. Select Update underneath PIN Preference and then select the option to always require a PIN to make purchases and to add items from the Channel Store
3. Enter a 4-digit number to create the PIN
4. Select Verify PIN to confirm
5. Then select Save Changes.
And your Roku parental lock PIN is set!
Part 4. Set up Parental Controls on The Roku Channel
Setting up parental controls on Roku channel is important to restrict the playback of select video content within The Roku Channel. Although this does not prevent users from exiting The Roku Channel and accessing content on another streaming channel, you can go ahead and do the following:
1. Visit my.roku.com.
2. Sign in to your account.
3. Under PIN Preference, select Update.
4. Select your Parental Controls PIN preference.
5. Select Save Changes and agree to the terms of service.
You can choose from the following parental controls preferences:
Little Kids: Content rated G, TV-Y, and TV-G may be watched without a PIN.
Young Kids: Content rated PG, TV-Y, TV-G, TV-Y7, and TV-PG may be watched without a PIN.
Teens: Content rated TV-14, PG-13, PG, TV-Y, and TV-G may be watched without a PIN.
You now know how to put parental controls on Roku TV. Next is to find the best parental control app to safeguard your kids. We have a solution for you. Read on to find your solution!
Part 5. SpyX – Best Parental Control App to Safeguard Your Kids
SpyX phone tracker is the solution app you need for parental control to safeguard your kids. Our phone tracker has no match. It's a cut above the rest, in a class of its own! So, why should you get a SpyX phone tracker?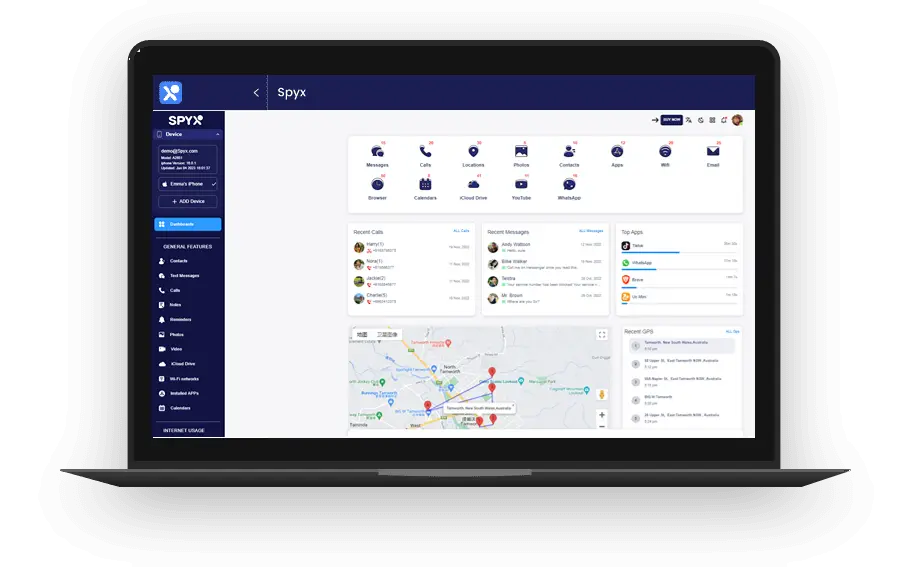 SpyX is the most powerful iPhone tracker for parental control and employee surveillance. It can track iMessages, GPS location, emails, and social media on iOS devices remotely and anonymously. And best of all? It's an easy iPhone monitoring solution for all your needs! You can use it for
Parental Control
Marital Bliss Protection, and
Employee Surveillance
What's more, you can spy on iPhone with SpyX using 3 easy steps:
1. Create an Account
2. Verify iCloud Account
3. Spy on iPhone!
FAQs
You always get disturbing questions on how to set parental controls on Roku TV. We answer some of them here!
1) What do you do if a channel requires a paid subscription?
You sign up for premium subscriptions on The Roku Channel and will have the ability to watch your subscriptions via the Roku mobile app.
2) Ways to watch private channels?
By not sharing a link to your private channels
3) Is there an approach to bolt them just for my children?
Yes. You can hide the channels or introduce a 4-Digit Pin
4) How to secure channels in third-party membership?
Go to your Roku device and select Settings > System > System update > Check now