It is easy for an unfaithful boyfriend to cheat. What he said to you is totally different from what he said with others on the phone. Smart makes it easy for a boyfriend to cheat on you easily. You may want to track your boyfriend's iPhone without him knowing. Although there are other ways you can track a smart phone, you need to be teach-savvy to accomplish. If you choose SpyX to find activities on your boyfriend's iPhone, all problems can be solved. The article introduces paid methods and free methods for you to track phone. You can choose suitable one based on practical needs.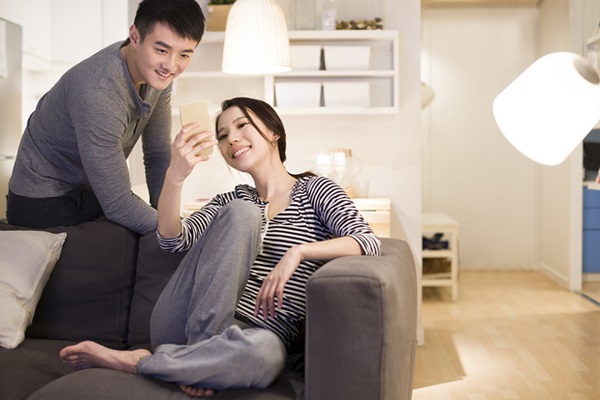 Part 1. How to Spy on Boyfriend's iPhone without Him Knowing
There are various monitoring app on the market. I recommend you use SpyX-matchless phone tracker. With powerful tracking functions, easy installation and high safety, SpyX takes the first place on the phone monitoring market.
Steps to Track Boyfriend's Phone with SpyX
Step 1. Create a free account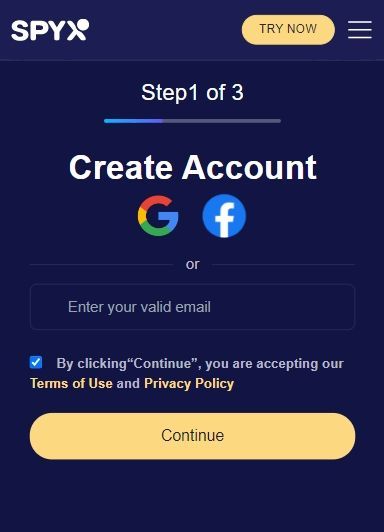 Step 2. Choose suitable plan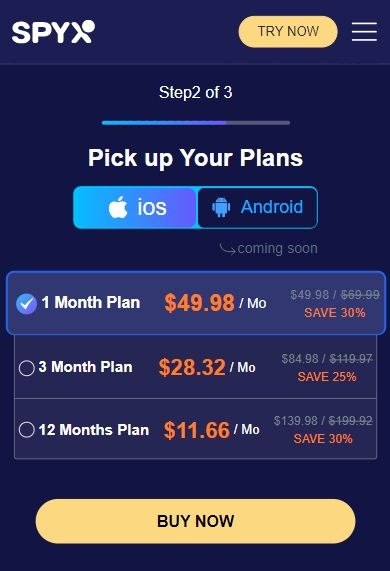 Step 3. Verify the Apple ID and password of target phone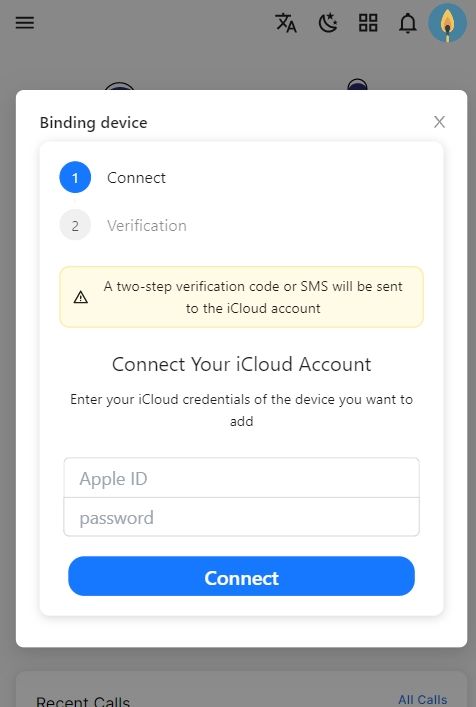 Step 4. Start monitoring with SpyX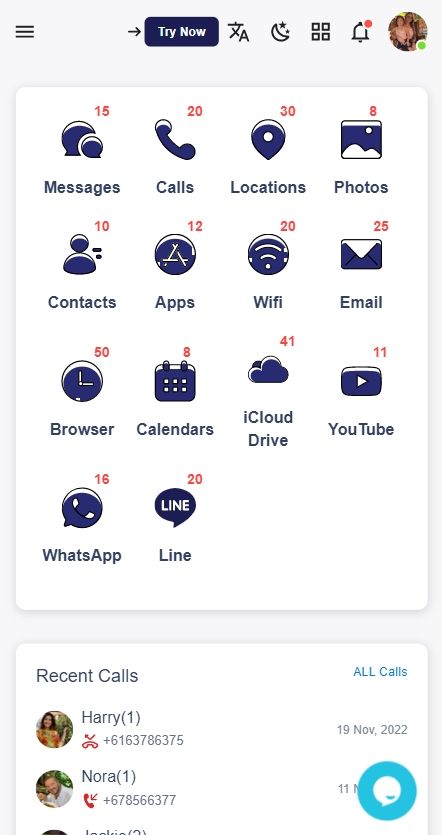 Powerful phone tracking
You can use SpyX to track almost data of your boyfriend's iPhone easily. SpyX allows you to track sent and received messages, track login and outgoing phone calls, read details of emails, browse notes, reminders, calendars, track GPS locations, spy photos and even show the specific location of the photo where it was taken.
Easy use
Never worry about that you are not tech-savvy and can't jailbreak. You don't need jailbreak or app installation on the target iPhone once you choose SpyX. SpyX is web-based monitoring service. That means you can monitor your boyfriend's iPhone online.
High safety
For some free phone tracking apps, they will hack the target iPhone, steal or leak the private information. This is dangerous. Because you don't know what they will do with private information. The target person is often the beloved one. Considering the safety, you'd better choose professional phone tracking app, such as SpyX.
Part 2. Why Track Your Boyfriend's iPhone
You come across your boyfriend sending messages to strange women late at night, or even dating other girls behind your back. It makes you wonder what's on his phone. You want to know how to track your boyfriend's iPhone anonymously. Maybe you find that it is just a misunderstanding. Or your boyfriend is really cheating you.
Part 3. How to Track My Boyfriend's iPhone Location for Free
Here are two methods to track iPhone location for free.
Method 1. Find My iPhone
One of the most used ways to find an iPhone or check the iPhone location of a boyfriend's phone is to find my app. You can easily know the exact location of the targeted phone with this service. Here are 2 different methods for ios12 or below and ips13 or later: If your boyfriend is using iPhone 12 or earlier model, use this method for tracking his iPhone location.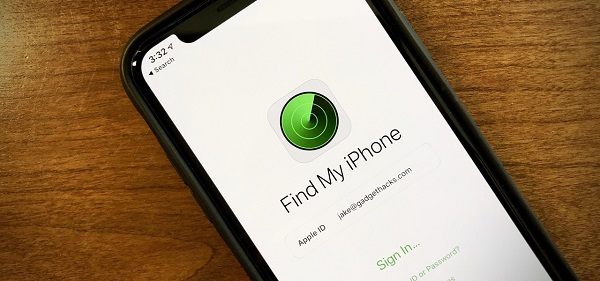 For iOS 13 or later
The location tracking method of the iPhone 13 or later is a little bit different from the earlier ios model. Here is method:
Take your boyfriend's phone and go to settings
Open your apple id
Now you will see a different option but click on "find my"
Now click on "share my location."
After enabling the "share my location" option, activate "find my device."
Enable both " send the last location " and" enable offline finding " options.
After completing these steps now, you are able to find this iPhone device with the help of another phone device.
Advantages of Find My Device
There are various advantages of the iPhone feature "find my device", such as knowing the actual location of the iPhone, access date etc.
If you are tracking someone else's phone like your boyfriend or any family member with this amazing feature, he will not know about this tracking.
That means you can track targeted phone location without being noticed. This best thing about the find my device iPhone feature.
Additionally it helps to recover your stolen phone or forgotten one, and its location tracking does not take a long time.
Disadvantages or Potential Risks
With many benefits, there are a few drawbacks of "find my device," such as you can't locate targeted devices if the iPhone is off or someone removed a sim card.
Additionally, it only shares the location of the iPhone when it is connected with mobile data or Wi-Fi. You can not delete data from a phone SD card, which means your data can be stolen with this feature. In short, you can't find your device when it is not connected to the internet.
Method 2. Google Maps
Another way to track your boyfriend's phone for free is Google Maps. Here's all you need to do to make this method work:
Start the tracking task by opening Google Maps on the target device and selecting the hamburger icon in the top-left corner.
Tap on Location sharing from the drop-down menu.
Click on Get Started to start the phone tracking process.
On the following screen, you may choose how long you want to keep track of that person's position. You can tap on the plus symbol to increase the time and the minus symbol to decrease it. Simply tap on the Until you turn this off option to track the position without any time limit. However, after selecting it, other sharing options such as WhatsApp, Telegram, email, Bluetooth, and so on will vanish, and only a link to track location via message will be accessible. In our case, we're utilizing the Until you turn this off option.
If the contact you selected from the target device is not connected to a Google account, you may see a pop-up window informing you of this. Simply select OK.
Tap the Send button, then send yourself the link from the messaging app.
See the person's current position from your phone at any time by using the link.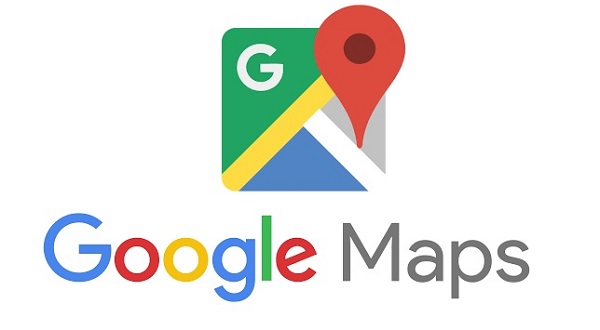 FAQs
Q1. What app can I use to track my boyfriend without him knowing?
SpyX is a very good tracking app that once bound with your boyfriend's phone will enable you monitor activities on their phone as well as tell you their location. This is one of the most effective ways to track your boyfriend's phone without them knowing.
Q2. Can I sync my boyfriends phone to mine?
Before we start, ensure that both the iPhones are logged into the same Apple ID. From your boyfriend's iPhone, go to 'Settings'. Select your Name and then, press 'iCloud'. Turn on all data that you need to sync on your boyfriend's phone.
Q3. Can I track someone's location by phone number?
Google Maps lets you track someone's location using their phone number provided that person shared their location with you. You need that person's specific permission to track their location, otherwise, the feature won't work.
Q4. Can someone track your location from a text?
Yes, other people can track your location by sending you a text message on chat platforms or via SMS. They may send you a malicious link, install a hidden app, or triangulate your location using phone company data. However, it's much harder to track your location based on a text you send to someone.
Q5. How do I know if someone is tracking my location?
Android and iPhone's iOS do not notify or give an indication when someone checks your location. There is a brief icon displayed in the notification bar when GPS is used by location services. Any number of apps or system processes trigger a location check.