Modern technology has given us the power to explore the world. But it is also filled with potential threats. As a concerned parent, you have all the rights in the world to protect your child. But how do you do it? How can you keep an eye on any suspicious activities? We have a solution for you. There are multiple options through which you can spy on text messages free without the phone.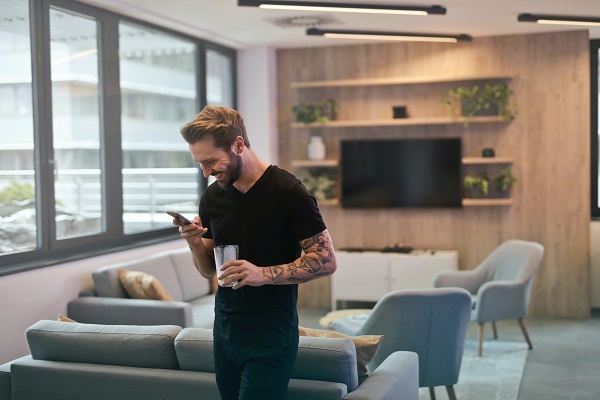 Part 1. 6 Best Free SMS Trackers without Touching Target Phone
You can only spy on text messages for free by using a spy app. There are a few spying software and spy text message apps free that provide the best services with assured security. You can install some of the applications and they still remain hidden in the target phone.
However, it is quite difficult to read your kid's messages without getting access to their phones. But don't worry! We have compiled the most effective spy text message apps to make sure every kid stays safe in the modern era of technology. Let us have a look at some of them.
Keeping your kids safe becomes easy with SpyX. If anything goes wrong or someone tries to take advantage of them, you will know before anyone else does with the SpyX app. This app lets you spy on text messages. It works on both Android and iPhone. Moreover, it can also be used on jailbroken devices. You can get a Live Demo from their website to understand the installation process.
The whole process of tracking text messages with SpyX is very simple.
Step 1. Register nwith valif email.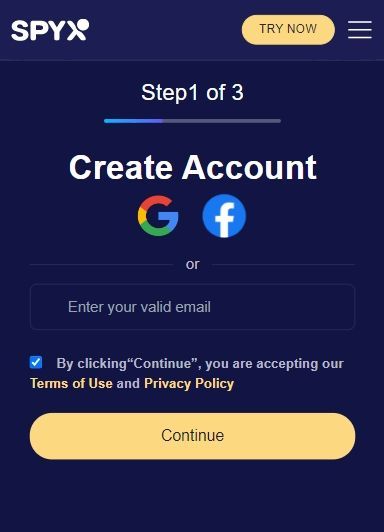 Step 2. Purchase suitable monthly plan.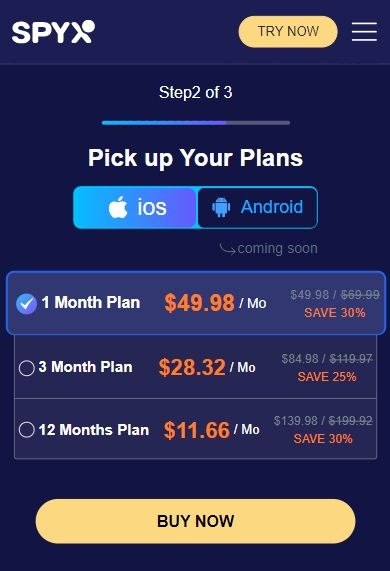 Step 3. Connect target phone with SpyX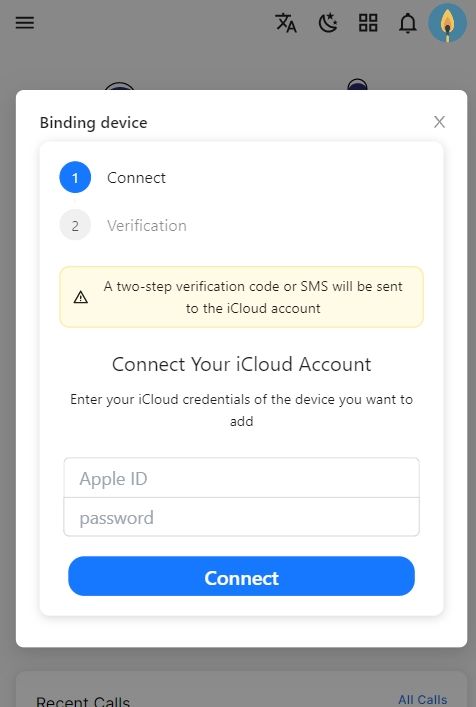 Step 4. Log into your SpyX control panel and start receiving information.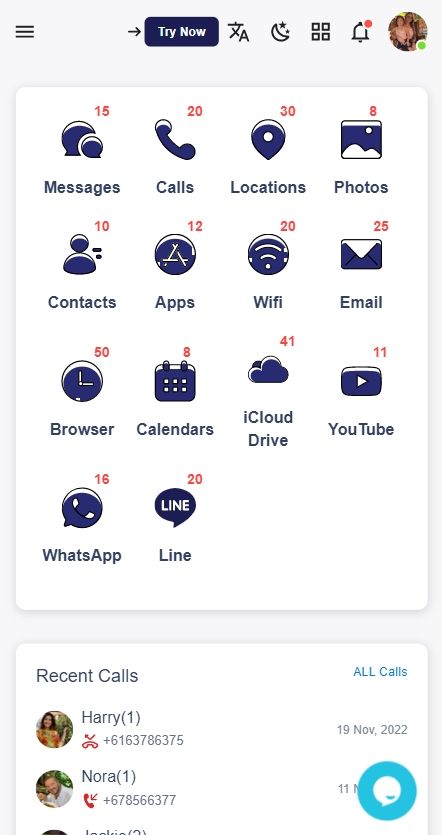 What Can You Track?
Pricing Plan

● Tracks calls and text message

● Monitors Social media

● Provides location tracking

● Tracks browser history

● Allows you to block website or application

● $48.99/mo for 1 month

● $27.99/ mo for 3 months

● $11.66/mo for 12 months
Facebook, Snapchat, and WhatsApp, among others, can be easily tracked by uMobix. Installing it on both Android and iOS devices is easy. You can create a personal account on uMobix by entering your email address and a password. Make sure you remember or note this password or else you will not be able to access the data stored in your cloud.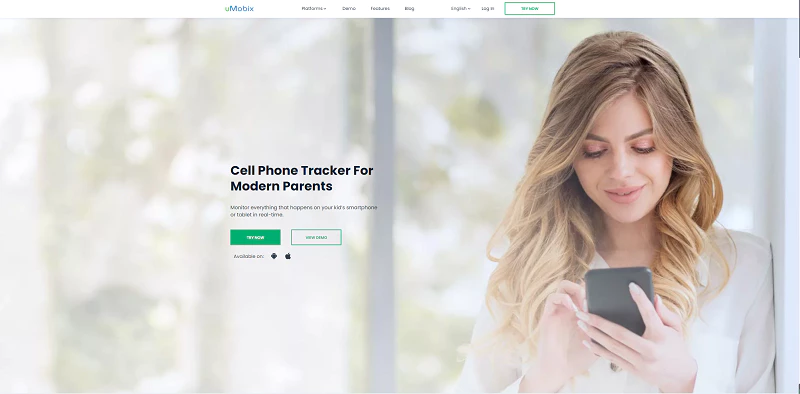 After you create an Umobix account, you must install the app on the target device that your child uses. You need to manually install the app on Android devices. On the other hand, you need iCloud credentials if the device runs iOS. Once you register, you will receive an email containing all the information you need and the steps you need to follow. The app can be downloaded and installed on smartphones and tablets that use an iOS operating system without requiring access to the target device.
What Can You Track?
Pricing Plans

● Tracks browsing history

● Tracks calls and SMS

● Monitors GPS location

● Regulates data usage

● Blocks inappropriate websites

● $48.99/mo for 1 month

● $27.99/ mo for 3 months

● $11.66/mo for 12 months
Mobile device monitoring has never been easier and safer than XNSPY. You can find out about your employee's and children's activities and what they are talking about. This spy text message app has a user-friendly interface that makes it easy to view all call logs and contacts list remotely. You can spy messages without a target phone including WhatsApp, Viber, Line, and Skype. It allows you to remotely monitor your loved ones and also the staff.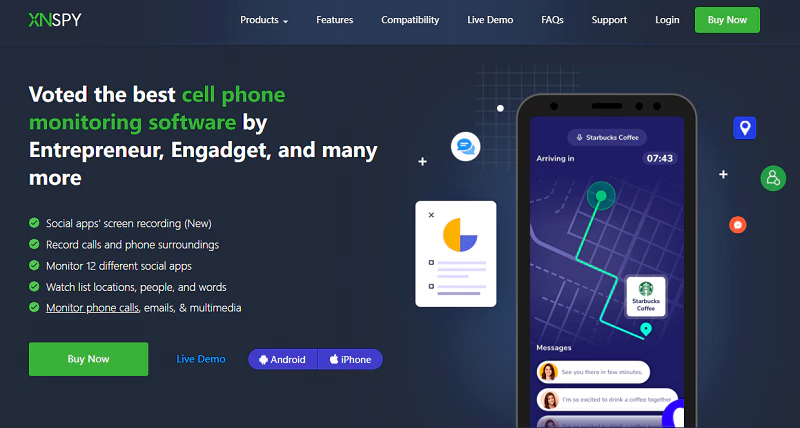 Both Android and iPhone handsets can be monitored with XNSPY. On Android devices, it is easy to download this app since it allows third-party installations, but not on iOS devices. Therefore, XNSPY requires a person's iCloud credentials to spy on their iPhone.
What Can You Track?
Pricing Plans

● Records calls and phone surroundings

● Monitors 12 different social apps

● Allows screen recordings of social apps

● Monitors of phone calls, email, and multimedia

● Tracks locations

● $44.99/mo for 1 month

● $24.99/ mo for 3 months

● $9.99/mo for 12 months
One more addition to spy text message apps free. Both iOS and Android devices are supported by this app, and its installation is quite straightforward. Take some time to familiarize yourself with the features of this app before installing it. Depending on your budget and preferences, you can choose from different plans. You should download the quarterly plan if you want to track only one device with this app.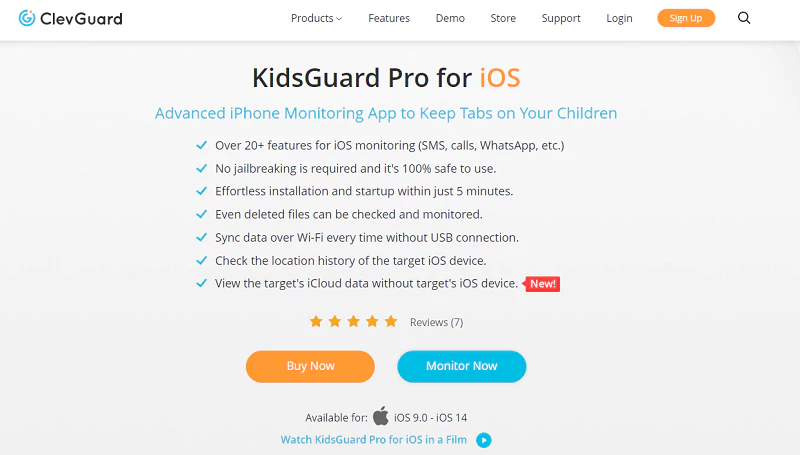 What Can You Track?
Pricing Plans

● Tracks GPS

● Captures screenshots

● Monitors other applications on the target phone

● Shows deleted messages or media files

● Keylogger feature available

● $39.95/mo for 1 month

● $19.98/ mo for 3 months

● $9.16/mo for 12 months
Not only does Hoverwatch serve as an ideal monitoring solution for concerned parents worldwide, but it also assists a large number of companies who use it regularly to track employees. Founded in 2002, this app allows you to spy on messages without the target phone

Hoverwatch software can be used on all Android devices with OS 4.0 or higher. Also, it can be used with any version of Windows 10 running on a Windows-based computer. Hoverwatch is also available for Mac computers if the person you're monitoring uses one. Mac devices running at least MacOC 10.15 Catalina are compatible with the software.
What Can You Track?
Pricing Plans

● Tracks phone calls and text messages

● Tracks GPS Location

● Monitors camera

● Tracks web browser

● Allows you to track sim card

● $24.95/mo for 1 month

● $19.98/ mo for 3 months

● $8.33/mo for 12 months
You can watch and record calls, read text messages and social media messages, track your location, and even take pictures and videos using this spy text message app. The FlexiSPY app can be installed on an Android or iOS device once you have purchased a plan from the FlexiSPY website. You can operate and install the app easily if the device is Android-based. FlexiSPY is the best free WhatsApp spy app without a target phone. The prices of mSpy and FlexiSPY are very similar in terms of pricing plans.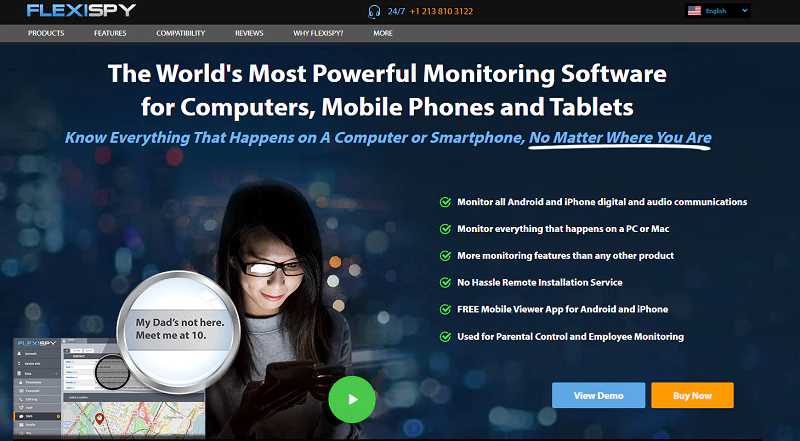 What Can You Track?
Pricing Plans

● Tracks calls

● Provides ambient recording feature

● Camera capture

● WifFi blocking feature

● Blacks inappropriate websites

● Tracks social media

● Tracks GPS Location

● $68 for 1 month

● $99 for 3 months

● $149 for 12 months
Part 2. Why You Need to Spy Messages without Target Phone
Protecting your children from cyberbullying, online predators, and inappropriate content is your responsibility as a parent. All the spy text message apps mentioned above can help you do that. With these tracking apps, you can always keep an eye on their texting, and other internet activities. These apps are not only for parental control but also used by employers, spouses, and guardians. With these apps you can:
1. Track the messages sent by your children to keep them safe.
2. Suspect that your spouse is cheating on you
3. Track the messages of your employees
4. Identify who is sending texts from different numbers so that you can block them from contacting you again in the future.
FAQs
Q1. Can I Spy on Someone's Text Messages without Installing Software?
There is no reliable way to spy on text messages without installing an app or software. However, there are a few spy sites available on the internet but most of them provide poor services or were built by scammers.
Q2. Can I Read Someone Else's Text Messages Online for Free?
You can try mSpy's free trial to spy on text messages for free without the phone. There is no easier way to read someone's Android and iOS text messages for free than with this software.
Q3. What Type of Text Messages Can I Read without Installing on Target Phone?
It is not safe relying on online websites to spy on text messages. Installing trustworthy software is the safest way to read texts such as social media messages, WhatsApp messages, or even SMS.
Q4. Why Choose SpyX? Is It Reliable?
SpyX is a simple program that allows parents to monitor and track their children's and loved ones' phones to safeguard their security. For instance, you can track your child's full phone activity, including what they're watching, which social networking site they prefer, and many more.
Q5. What if the other user deletes their text messages?
Well, Spyic comes with the feature to show you even the messages that the other user has deleted.