Communication is a crucial part of our day-to-day lives. One of the frequently used modes of communication is messaging. With almost everyone who owns a mobile phone and other devices with the messaging feature trying to get the best out of it, a recurring question is, what is the best messaging app? Every android phone comes with a native messaging app. But the efficiency of these native mobile messaging apps is inadequate which prompts us to look for the best text messaging apps to access features like video calling, MMS, and deleting option which is missing on most native messaging apps.
Part 1. List of Best Text Messaging Apps for Android
You do not have to wander around trying to locate a messaging app that has all features you want in one app. This list combines the best free messaging apps for you.
Messages
Messages is a free messaging app by Google with a simple layout that allows you to send messages conveniently. The app enables you to send messages, videos, GIFs, and stickers, use group chats, and you can see when another person is typing. It is a messaging app without a phone number meaning you only need Wi-Fi or a data connection to send and receive messages. The google assistant feature on Messages facilitates you to ask for help anytime you need assistance.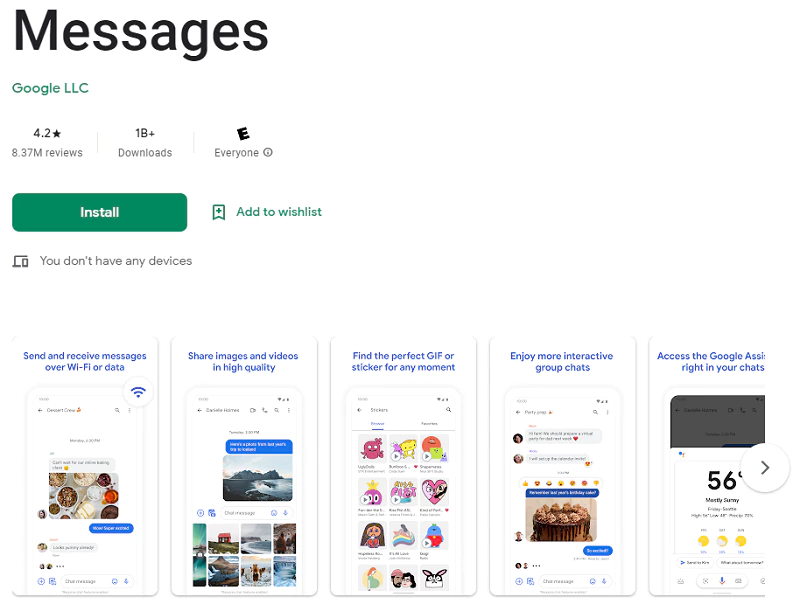 Textra SMS
Are you looking for the best text messaging app for Android? Textra SMS will serve you right. Textra has close to 1000 emojis to choose from when texting. With a default dark mode, you have an option to switch to white mode. This app has taken the evolution of messaging apps to a new level with an option that lets you customize it to your desire. This means you can switch between default themes to what excites you.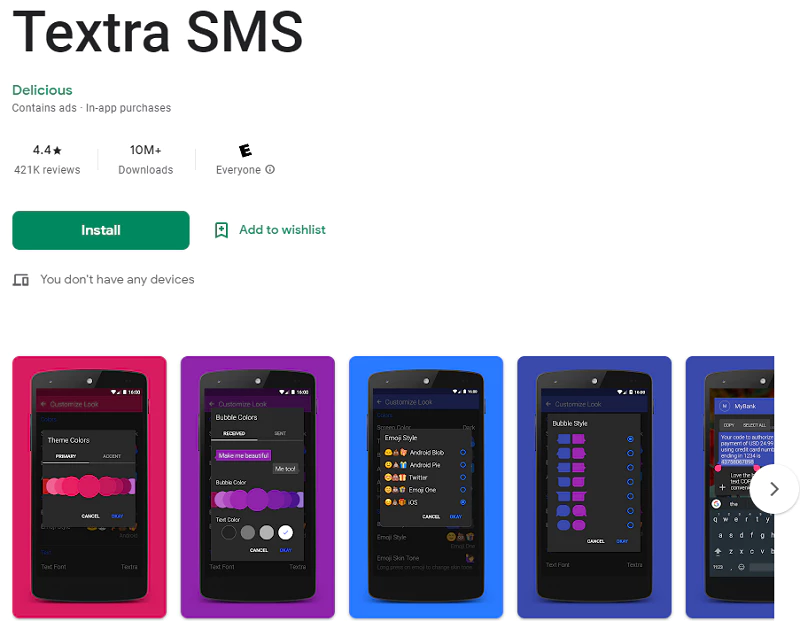 Chomp SMS
Chomp is a free text messaging app for SMS and MMS. If you are the busy type or one that forgets, Chomp is the app for you. The app allows you to schedule messages. Just imagine being able to schedule a birthday wish text because you might forget! With privacy options and a passcode lock, the privacy of messages is secured. Other features for this app inclu stopping a text while sending, blocking unwanted SMS, reply pop-up on your screen, group messaging, pinning messages, signatures, and customization options.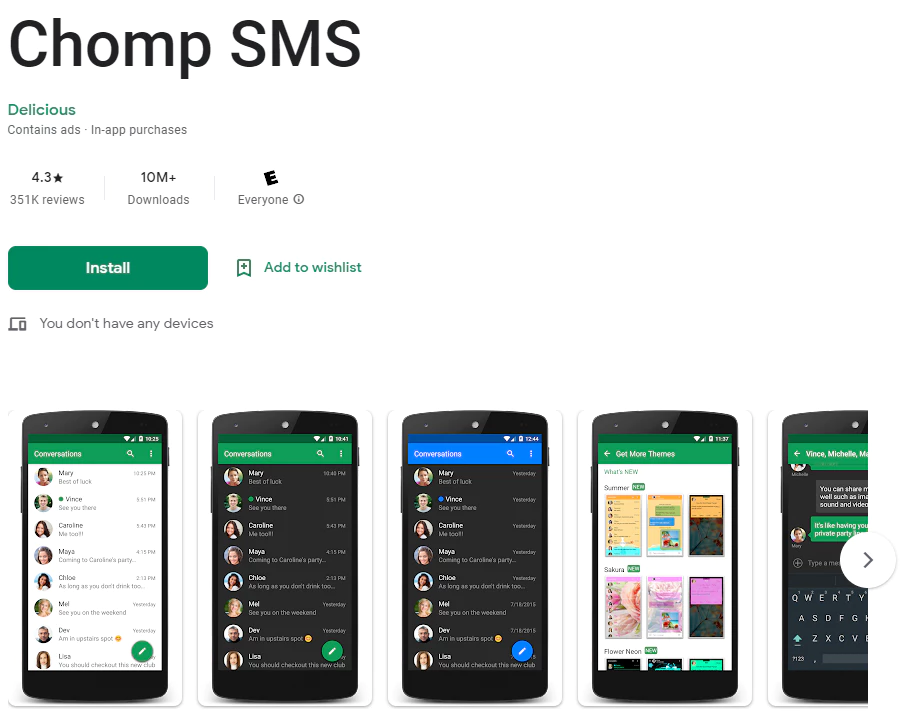 Mood Messenger
We all want privacy and flexibility when it comes to text messages. The app allows you to switch a conversation to private mode with the option of the app qualifies as the best messaging app for iPhone and Android because it enables you to hide them from your displayed message list. Mood Messenger is the best free messaging app when sharing media and GIFs. With this messaging app, you do not need to save media to share it, you can share it directly from a search engine.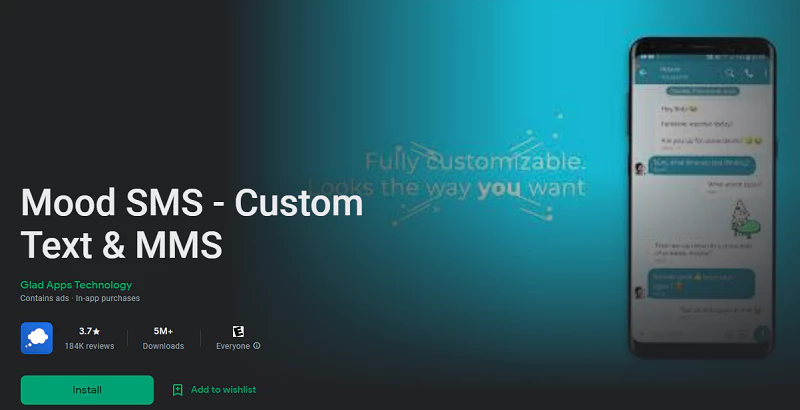 Pulse SMS
Have you been asking what the best messaging app is? With the ability to send and receive messages from your android TV, smartwatch, web, iPhone, and android phone, Pulse SMS qualifies as the best messaging app for iPhone and Android because it enables you. Besides sharing all media, this app incorporates the location feature in messaging. The pre-contact customization option allows you to customize the messaging space to tune. Other key features include smart replies, privacy, optimized night mode for nighttime messaging, and backup and restore.
QKSMS
QKSMS is one of the best messaging apps for Android because it is ad-free. Besides offering dual-SIM. Private messages, blocking, and the ability to customize, the app has the backup and restore feature that enables you to recover important messages when you lose them. The QK popup reply options allow you to reply to messages without necessarily opening the messaging app.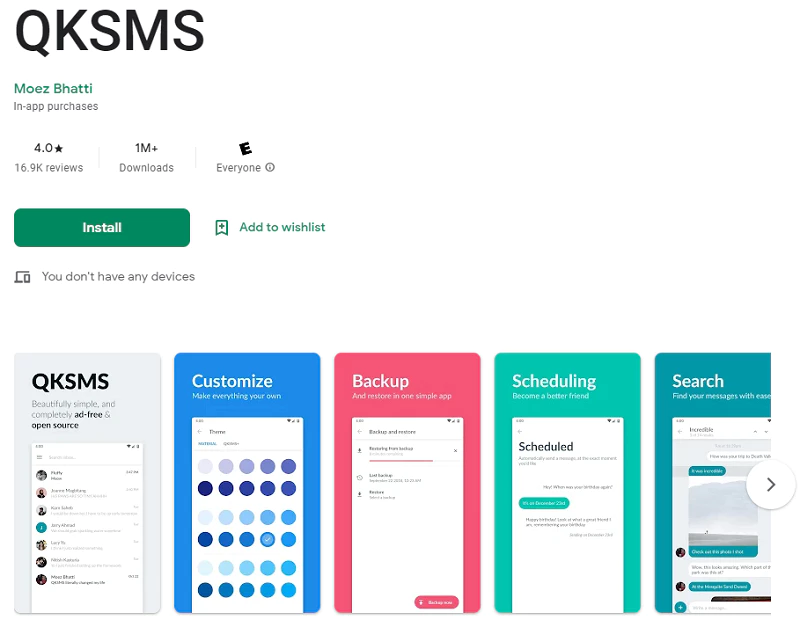 Messenger
Messenger is an all-in-one messaging app without a phone number. Like most free messaging apps, the app offers efficiency with features like video calls and group video chat. Considered as the best messaging app by Facebook, the app has an updated setting that lets you choose who can reach you. If you dislike typing, Messenger allows you to reply with emojis and reactions.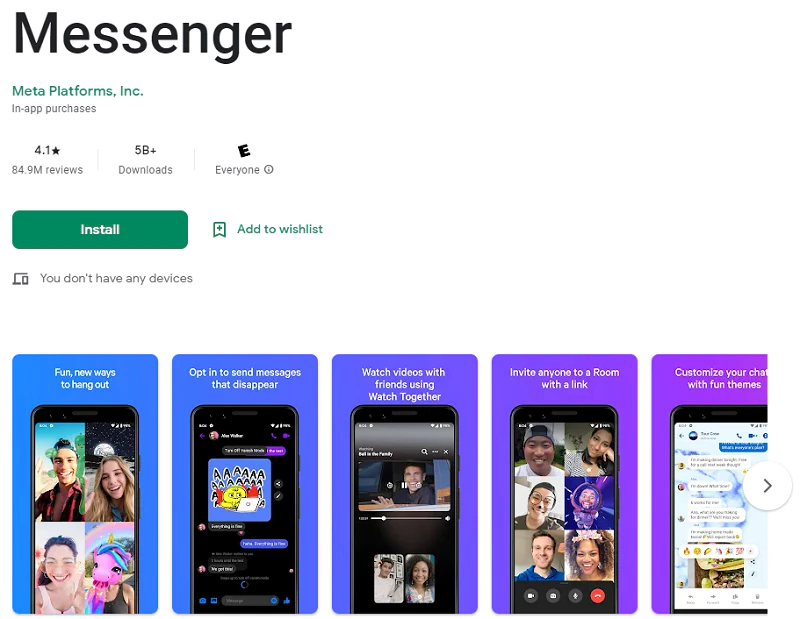 Signal Private Messenger
This app lets manipulate a photo before sharing it with its built-in image editing features that allow you to make a template by adding text to your picture before sending it. Another helpful feature that makes the Signal private Messenger stand out is the end-to-end encryption that ensures your messages are secured.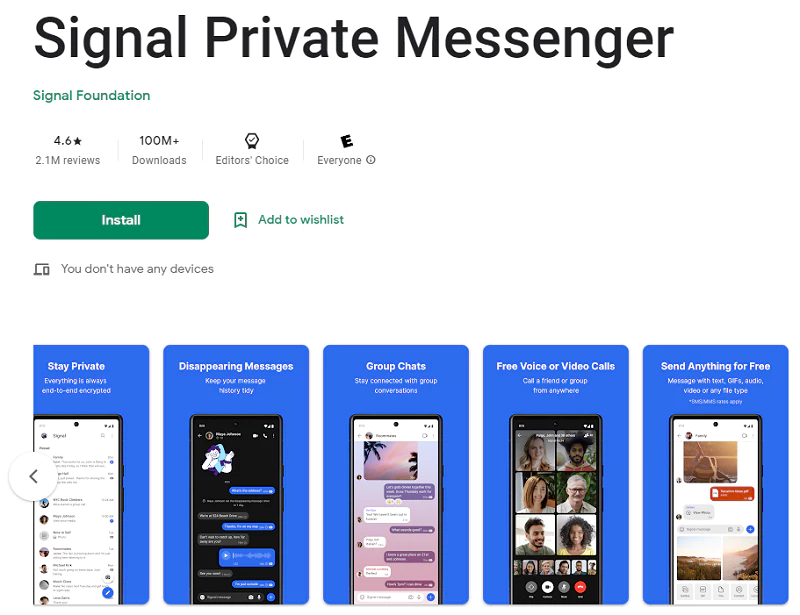 Part 2. How to Track Someone's Text Messages for Android
With technology changing, Parental control has become a significant part of every parenting life looking to protect their child. The following apps help parents put checks on their children.
1. SpyX
SpyX helps you track and eliminate the evil that comes with the internet through tracking. With multiple plans for everyone, SpyX has a control panel where you can view your child's activity without them knowing you are tracking them. SpyX is simple to register, operate, and can be used by anyone who signs up.
2. Cocospy
Cocospy offers parental control, tracking, and remote surveillance for your loved ones. The app enables you to track all messages, calls, locations, and apps. Tracking will help you discretely view contacts, call logs, social media activity, browser history, and all videos and photos in their gallery. To start monitoring with Cocospy, sign up and install the app.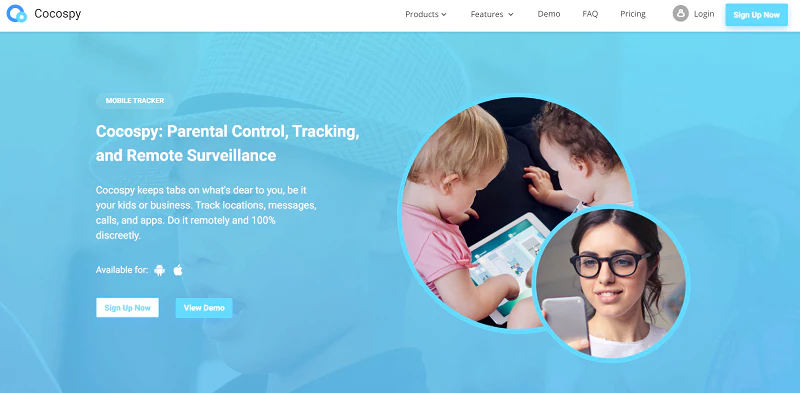 3. eyeZy
eyeZy allows you to track your child's phone activity. This tracking helps you see what they are sharing, doing, receiving, or posting. With its artificial intelligence alerts, you get alerted when your child is doing something wrong. Do not burden yourself physically monitoring your child because eyeZy can do that for you without your child knowing. Where is the messaging app on android? This is the standard messaging app icon on android phones. The color of this icon can be green or white.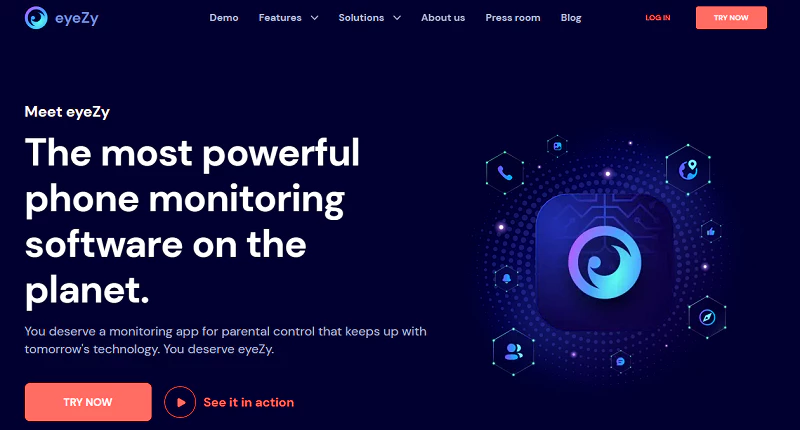 FAQS
Q1. Is Signal safe to use?
Yes. Signal is very safe to use. It seals your privacy when messaging. The app supports one-on-one conversations, group chats, photo attachments, voice calls, and video calls. It also features all of the other bells and whistles you'd expect from an app like this: themes, emojis, read receipts, and so on.
Q2. Why is messenger so popular?
Messenger is an app by Facebook. Messenger is popular because it is a free messaging app that you can use without a phone number with features that make your messaging experience enjoyable.
Q3. Is QKSMS free?
Yes. QKSMS is completely free. QKSMS is unique because it allows you to track all the messages you send to ensure that they're delivered properly. You can also backup your messages in case something happens to your phone, so nothing gets lost.
Q4. What is the Textra app?
Tetra app is a free messaging app with improved features that can replace the native messaging app on your phone.
Q5. What are featurs of Element App?
Element (formerly Riot.im) is a free and open-source messaging app that's also encrypted and secure. The app protects you from unwanted ads and data mining while securing all your messages with end-to-end encryption. You can use it to share files securely while chatting about them in real-time through voice calls or screen share. So, if you're looking for a free WhatsApp alternative, Element might be a great choice.