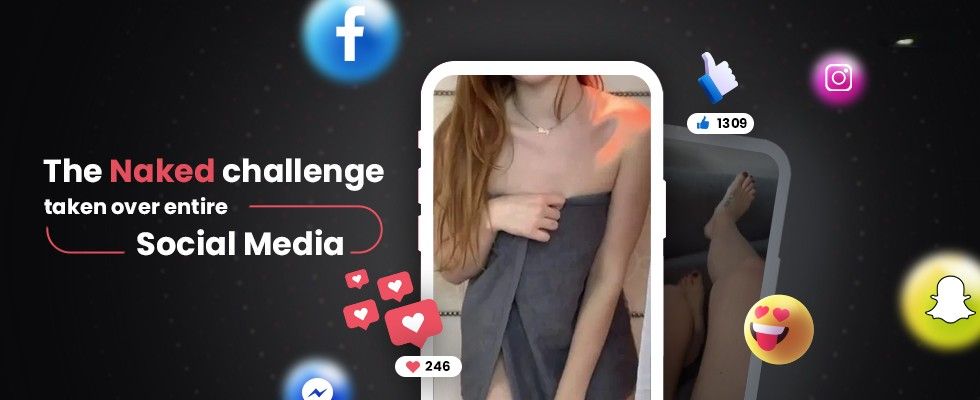 Social media platforms have swept the web with another X-rated trend, the naked challenge. The social media challenge has come into being since the world has hit a by storm, "Coronavirus lock-down. Since then, it has broken all the records and has taken over the entire social media to date. Everyone is not ready to become naked in front of friends and family members, but a new TikTok challenge on the web has made millions dare to do that. So, parents and significant others are more likely to be insecure about their young teens, loved ones who could be naked in front of cell phone cameras, and videos become viral over a night. Parents want to stop their underage teens from online challenges using parental controls on cellphones, like SpyX.
What Is The Naked Challenge?
It is simple. You have to wait for a while for your partner, loved one, and significant other not to listen and seem busy playing video games and other activities. You need to get your kit off, grab your cellphone, and use cameras to film yourself in front of him to see his reaction to you walking in.
Catch the expression of your significant other when you are doing foreplay, and that is it. You don't need to do it when your loved ones and partners are physical with you. You can do the prank during conference calls by recording a video on TikTok and posting it.
How Did Naked Challenge Start?
According to sources, "know your Meme, the Naked challenge was started by a TikTok user named @lindseybear1, who tried to stop her boyfriend from playing a video game by walking in naked and catching his reaction on TikTok using cellphone cameras.
Since then, it has become a trend known as TikTok Naked Challenge. So, loved ones and significant others worldwide have given a trend a mighty shot. It has inspired millions of single young girls to attempt it in front of their pets, siblings, boyfriends, roommates, and even parents.
Is It Too Risqué To Get Involved In The Naked Challenge?
Yes. The social media explicit challenges, like the naked challenge, see me naked; walk-in naked, change your dress and remove a layer of cloth by saying I love you are dangerous for teens' safety. It is too risqué to get involved in X-rated social media or TikTok challenges.
A Man Accidentally Filmed His Girlfriend's Mum Doing A Tiktok Challenge.
TikTok challenges have failed and put the users in trouble many times. A man attempted to complete the naked challenge, walking in his girlfriend naked, but accidentally she was with her mum! Seemingly it was a funny accident but has left nothing but embracement.
Young teens are using plenty of social media networks like TikTik, Bigo Live, SnapChat, and others to do things, like see me naked, and remove clothes. The nude challenges on social media push teens to use their nudes, not for trends but to post them for more likes and followers to make money from endorsements. So, parents are desperate to spy on TikTok to stop kid from explicit online challenges.
The Potentially Risqué Challenge For Teens Is Limited Not To TikTok Only.
Some people do believe that TikTok should remain on TikTok, but they are no one to stop to stay on TikTok with the trendy social media nude challenges.
The naked challenge and similar to the challenge are all over the social media platforms, like Facebook, Snapchat, Instagram, Bigo Live, and many more.
People are not obsessed with the TikTok live broadcasting app because other platforms, like Snapchat, claim to give users privacy and numerous features to be naked in front of loved ones in secret.
Why Is Snapchat Favorable For Teens To Get Involved In X-Rated Challenges?
Snapchat has changed the history of sexting, sextortion and challenges like the see me a naked and naked challenge? At the time, when Snapchat launched an ephemeral messaging feature that self-deletes the sent images, photos, text, sext, and short compromised videos forwarded to someone.
Match.com says teens are 290% more likely to use Snapchat for sexual activities, and Snapchat has become a synonym for sexting, and trends like Naked Challenge.
Snapchat is encouraging teens to experiment with nude challenges and sexting? Because teens think the explicit stuff they have sent to their significant other will disappear.
However, we all know that once you have sent an image, it will stay forever on the internet. Young teens don't realize what would happen to nude videos after breaking up with someone. So, for parents, it is concerning, and they are trying their best to spy on Snapchat teens' accounts to view their explicit activities.
Are Nude Challenges Taking Place On Might Facebook & Instagram?
Facebook, as we all know that one of the parent companies of social media networks like Instagram and WhatsApp. The social media platform also has occupied with the people and youngsters that love to flaunt their nudes on Facebook and the photo-sharing application–Instagram.
Instagram reels are more popular among teens for sharing short-time nudes. It means naked and explicit challenges are not restricted to TikTok and Bigo live only. Social media x-rated challenges, like a walk-in naked, see me naked, remove one layer of your clothes, and others have taken over the entire social media platforms.
What Are The Negative Effects Of Social Media Nude Challenges On Teens?
The mighty social networking and live broadcasting apps have adverse effects on teens. Young teens are likelier to spend time on TikTok, Snapchat, Instagram, Facebook, Bigo Live, and many other social media platforms. Here are the effects your teens could face when getting involved in explicit trends like the Naked Challenge.
Social Media Obsession:
Young teens love to spend time on social media websites, messaging apps, live broadcasts, and apps to get involved in sexual activities by using mobile phone cameras connected to cyberspace and sharing nudes on social platforms. They also watch nudes for hours and hours to spend quality time.
Cyberbullying:
Young kids are more likely to face cyberbullying on TikTok, Snapchat, Facebook, and other social media networking apps. Young students get involved in body shaming whenever young teens share nudes in a social media challenge like the TikTok walk-in naked challenge.
Lust Of Becoming On Overnight Sensation
Young teens are likelier to cross all boundaries by sharing compromising photos-videos with their friends and boyfriends. They share the content for likes, comments, and followers. Fame is one of the many reasons that push teens to share explicit media on social networks to become overnight sensations.
Teens' Safety Issues:
Apps like Instagram, Snapchat, and TikTok are easily accessible, and online predators create fake accounts and become teen admirers and followers. They solicit minors via text messaging, VoIP calls, and one-on-one chat conversations, and Digital family expert and CEO of SpyX parental spy app explained that.
How Can Parents Stop Teens From Being Explicit On Social Media?
Are your loved ones getting involved in sharing nudes for the sake of fun, fame, and attempting a trendy social media challenge, like the TikTok Naked challenge? Parents can use an app that can spy on social media platforms to monitor text messages, share content, and verbal communication. You can install cell phone tracker app on your target phone to spy on TikTok, Facebook, Instagram, and Snapchat to prevent teens from sharing and recording nudes.
Top SpyX Features To Prevent Teens To Be Naked On Social Media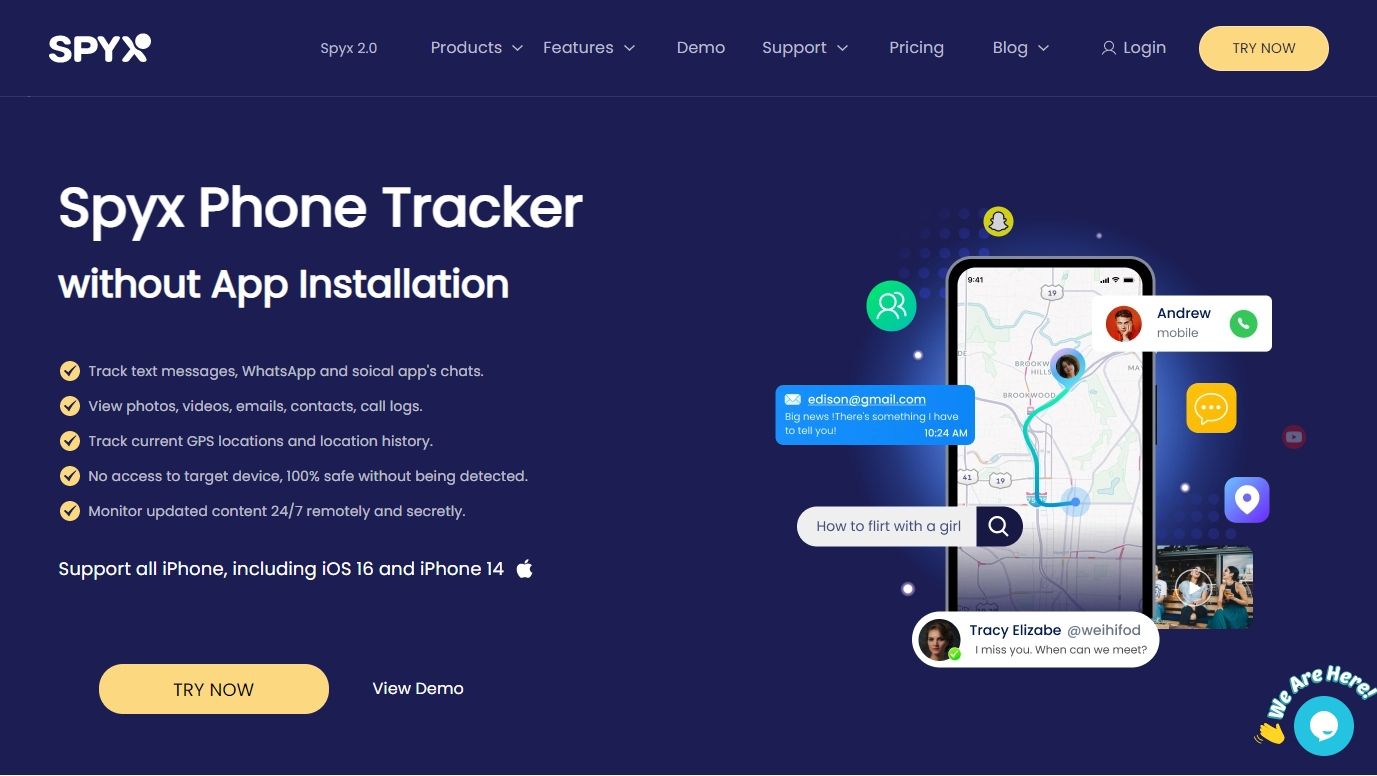 Share Screen & Stream Cam & MIC Remotely
Parents can remotely control cell phone cameras using the It enables users to share the screen of their cell phone users to the SpyX dashboard without audio. You can watch live activities of teens and what they are doing on their phone screens, and you can know whether they are involved in the TikTok Naked challenge or not. Further, you can switch front and back cameras to stream surrounds with audio and video to view what teens are doing behind your back.
Screen Time - Limit Screen Time & Block Explicit Apps
Parents can block all the dangerous and explicit social media networks on the target phone from 1 hour to 12 hours with to safeguard teens from sharing X-rated content on Snapchat, TikTok, Instagram, and many other social platforms.
Screen Recording - Record Short Phone Screen Videos
Live screen recording is one of the best tools SpyX has discovered. It empowers you to record short videos on the target phone screen and deliver the data to the dashboard. Parents can download and watch the videos to prevent teens be naked to their boyfriends and strangers.
Screenshots - Capture Screen Activities After Every 15 Sec Back To Back
Users can capture multiple screenshots within 15 seconds of gape and watch the live activity of the teen's social messaging and live broadcasting app. Parents can capture screenshots of Facebook messenger, and schedule screenshots on photo-sharing app Instagram.
TikTok Spy App - To Monitor TikTok Activity Logs Remotely
TikTok spying is one of the best parental monitoring apps of the SpyX application. Parents can protect teens from posting nudes, and from getting involved in trendy challenges, like Walk-in naked. It enables users to record real-time activities using the SpyX screen recording solution.
SnapChat Spy App - Recover Self-Deleted Messages, Video & Photos
Snapchat monitoring enables parents to catch self-destructive activity on the instant messaging app. You can spy on videos and photos minors have shared with friends, loved ones, and strangers online. The spy app for Snapchat is one of the few tools that intercept teens in real-time while sharing nudes.

Apart from the aforementioned amazing features, SpyX can also block incoming calls and limit suspicious contacts. It also allows viewing chats, getting real-time location, setting geofences and monitoring internet usage (webpages visited, Wi-Fi networks connected and total time online).
Conclusion:
Social media has changed the history of sharing nudes, and Naked Challenge is everywhere on social networking and lives broadcasting apps. Your teens could breach their privacy and dignity at stake at any point in time by filming nudes using phone cameras. SpyX is the best option for parents to stop teens from sharing X-rated material on digital platforms.