More children are connected to mobile phone and internet. They use mobile phone to send text messages and share daily life with friends and strangers, which increases the risk of cyberbullying, catfishing, harassers, predators. Parents should be clear about the social media apps that their children use daily. Some social media apps that are widely used by thousands and even millions of users, but they can become dangerous if not used with care. As parents, it is important job to protect the kids from online predators, harassers, stalkers, and every other kind of creep that could harm not just the privacy of kids but also their life. The article introduces top 15 social media apps, and the methods that parents can protect children from predators.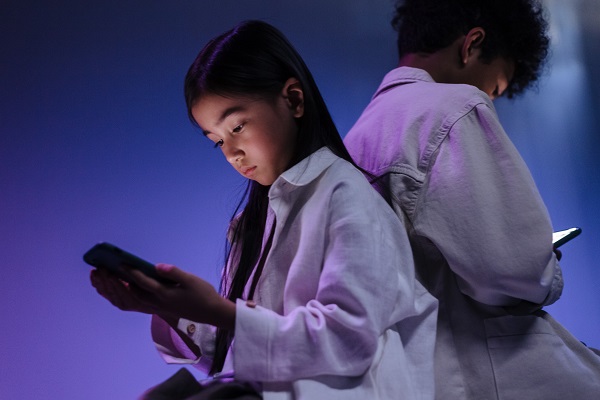 Part 1. Top 15 Most Dangerous Social Media Apps
You must use and hear about the following 15 social media apps. But what dangers of these social media apps do you know? Let's learn together.
1. Snapchat
We don't need to go into details about this App, but we're all familiar with it because it has millions of users around the world. However, the app still has some risks in protecting users' privacy and security. For example, the App was hacked in 2014, resulting in a massive leak of users' private photos and information. The app does destruct the snaps, but there is a short window that people may use to take screenshots of the snap and later exploit it.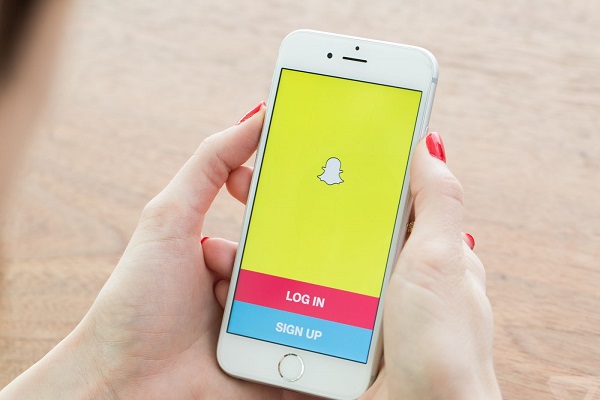 Related: How to hack someone's Snapchat?
2. Ask.fm
The biggest feature of this APP is that users can ask questions anonymously and answer anonymously. However, this anonymous feature is being used incorrectly by some malicious users. For example, they may ask some rude or explicit questions, and some of their answers may be very aggressive. Anonymity has turned some users into keyboard warriors.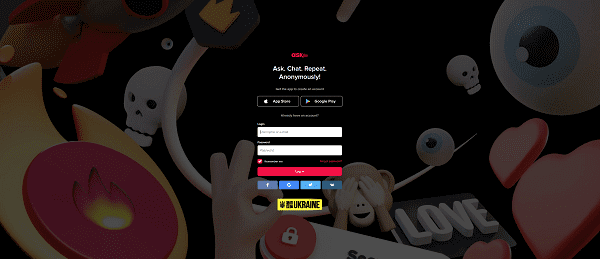 3. TikTok
TikTok is currently one of the most popular video-sharing apps. It has more than 500 million users worldwide. Thirteen is the minimum age limit for downloading and using the APP, but practically everyone can download it as there is no proper way to verify age. Another concern for parents is that some of the videos shared on the App are not in the right language for children. All Tiktok accounts are public by default, which means anyone can see videos uploaded by your kids and get in touch with them.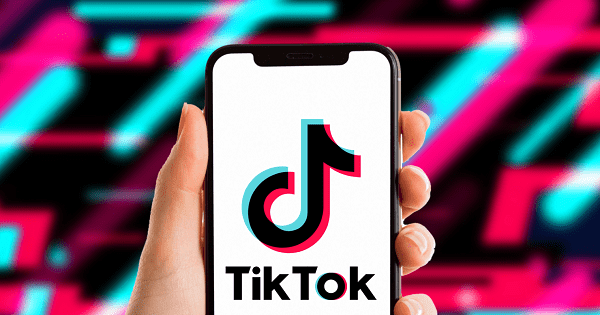 4. Whisper
Whisper is an app that users can communicate to nearby users anonymously. This App is GPS positioned to track nearby users. While the App keeps users anonymous, it displays the area where the message is sent. Some malicious users will use the positioning function to find other users and commit harm. And it really happened.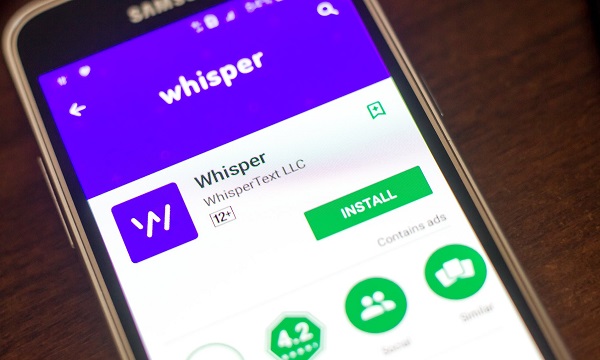 5. Kik Messenger
The App makes chatting more interesting and engaging. Users can send messages and photos. However, there are no age restrictions or certifications, so even children under 13 can download and use the App. Since many teenagers can also use the App, it gives online scammers many opportunities to easily approach teenagers and obtain their private information.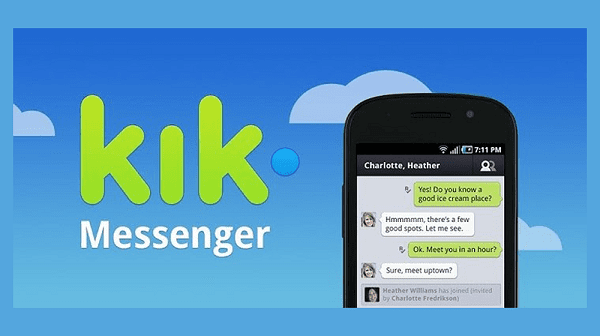 6. Tinder
Tinder is also a popular App, which mainly uses GPS positioning to find the nearby people, and then users start chatting with other unfamiliar users. Most of the App's users are teenagers. Users can use the App to browse through photos of other users and then chat to users they like.Because the software is popular among teenagers, it means they have lots of potential dangers as well.Because there are many scammers on the Internet who will approach these teenagers and cheat them of information.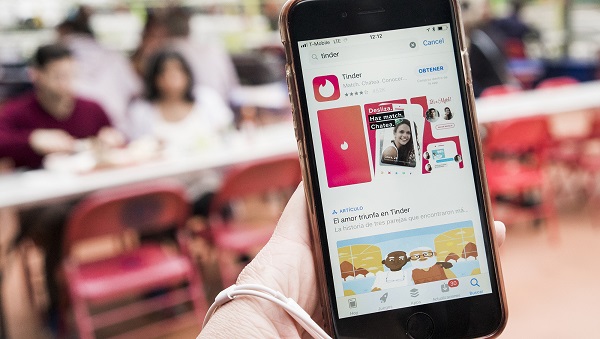 7. Instagram
This App is famous for photo sharing, users can share photos with their followers. But as the number of App users increases, many scammers and catchfishings look for targets on the App and get private photos and information.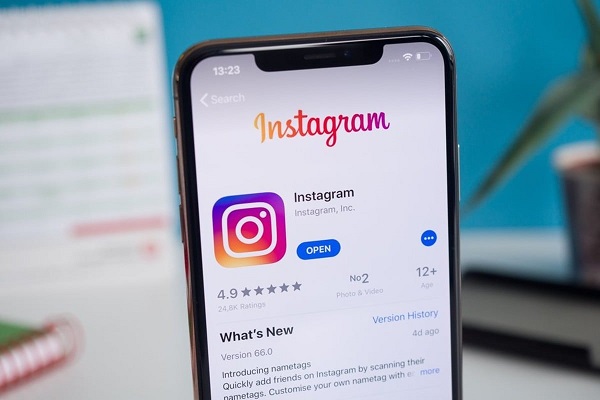 8. Omegle
The App allows anonymous video chat. You can video chat with other people, but you don't know each other. The App is a big risk, as many scammers target inexperienced children on the App. To gain their trust and perform dangerous acts.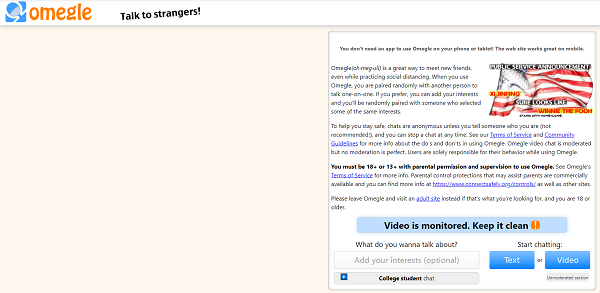 9. Telegram
The amazing point of this app is that it offers self-destructing messaging. The self-disappearing feature makes it impossible for parents to find what messages their children are sending and receiving. The app is unsuitable for kids, because they may receive explicit content. What's more, user-names are public and can be searched by anyone. Thus teens are easy to become the target of predators.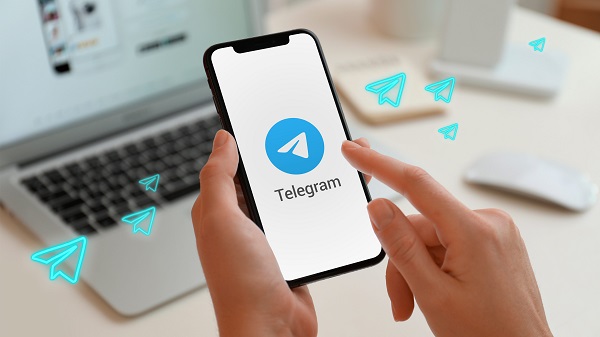 10. Blendr
The app uses GPS to locate people nearby and you can chat with those you are interested in. The disadvantage of it is that bad guys can use positioning to find the target, which is more dangerous for minors.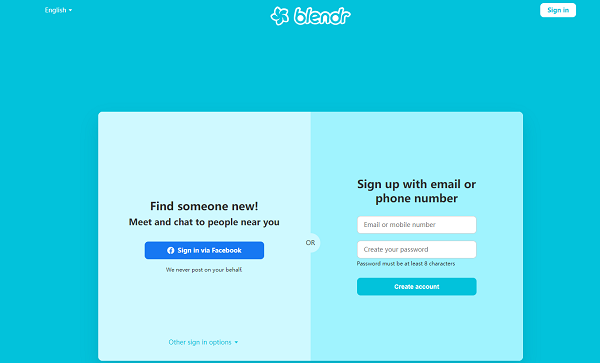 11. Houseparty
Houseparty allows users chat thought text messages and videos in a room. That means your child could be exposed to inappropriate content.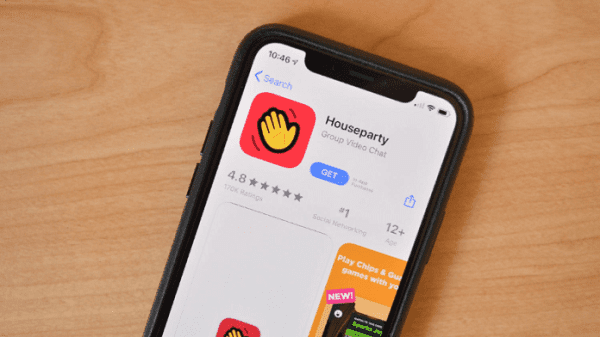 12. Holla
As a video chat app, Holla can connect users with strangers all over the world. Anyone can sign in Holla with Facebook account and valid phone number. The app also allows to match you with somebody nearby with location tracking feature. But it is not suitable app for children with much violence, profanity and nudity. These inappropriate contents have a great impact on children's physical and mental health.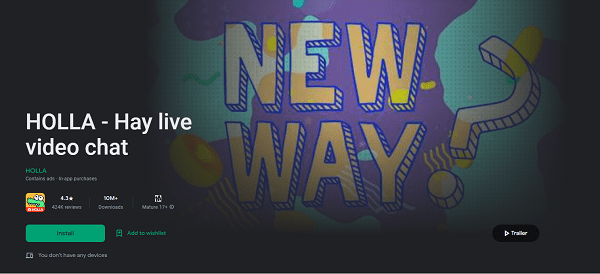 13. Tumblr
Many teens use Tumblr to create and share content through text, photos, audio and video. However, this app is also full of bad stuff, such as inappropriate, violent, and pornographic content, which is dangerous for kids and teenagers.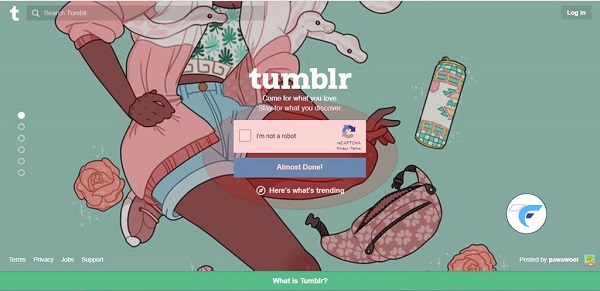 14. BIGO LIVE
More people use BIGO LIVE to live steam their activities or make video blogs. By this way, they can earn money. Also the app has much unsuitable content, including nudity, bad language and violence.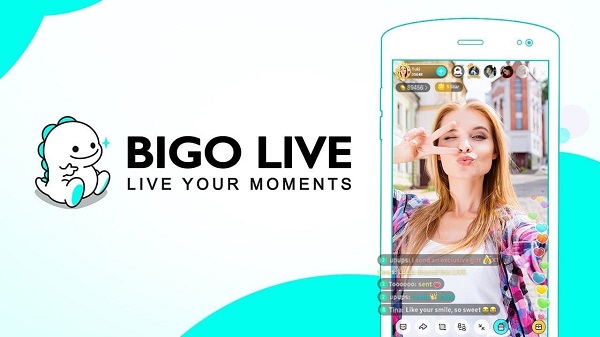 15. MeetMe
This MeetMe App is like other social media applications that help users connect to people via messages and personally meet them. After your kids have logged on to this dangerous app, they will see who all are online and the ones who are present in the near circle. The application uses GPS features for locating the device and helping the users to connect to those who are nearby. The app has been listed as a dangerous app for kids as it can be easily located by predators and taken advantage of. Moreover, the app uses no secure means to safeguard the personal information of your child.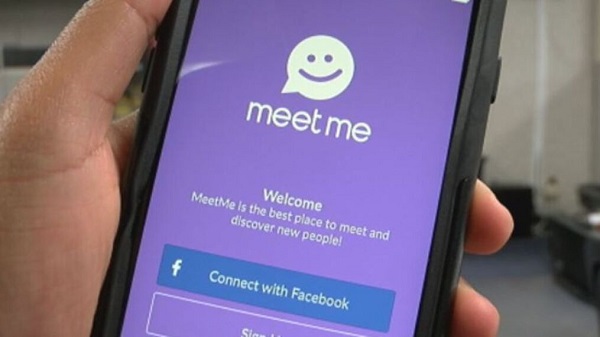 Part 2. How Parents Can Protect Kids from Dangerous Apps
After learning the dangers of popular social media app, what should do next? Here are three advice for parents to protect kids from dangerous apps.
1. Use parental control app-SpyX
SpyX is powerful parental control software. It allows parents to track children's phone without knowing. It can track phone call, text messages, GPS location, notes, photos etc. The operation is so easy. It doesn't need jailbreak or installation.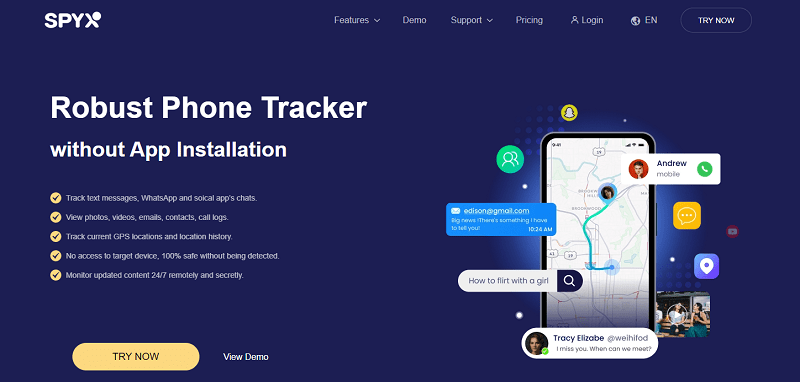 Step 1. Sign up free with existing email.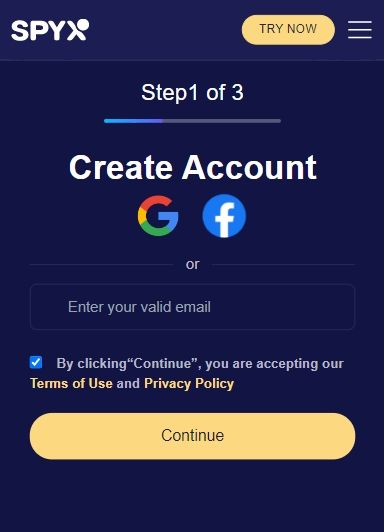 Step 2. Choose suitable plan for your needs.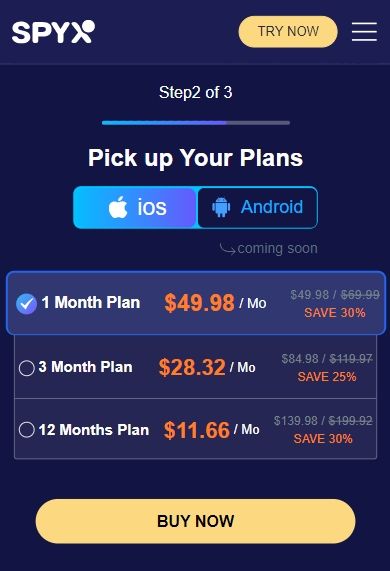 Step 3. Connect target phone with SpyX, no need to install app.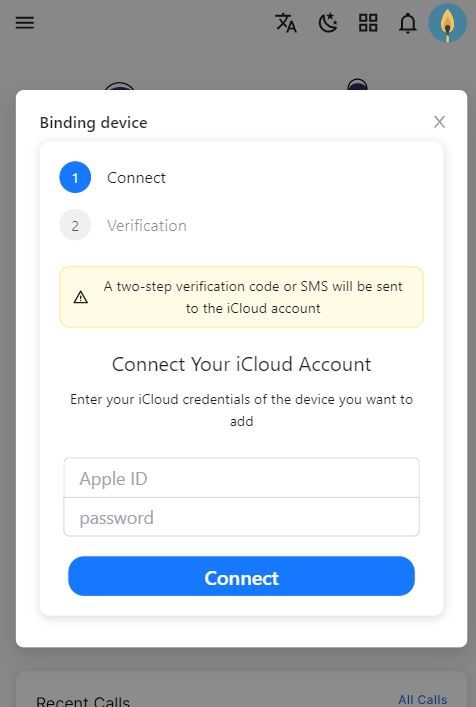 Step 4. Login to your SpyX dashboard and relax to start monitoring.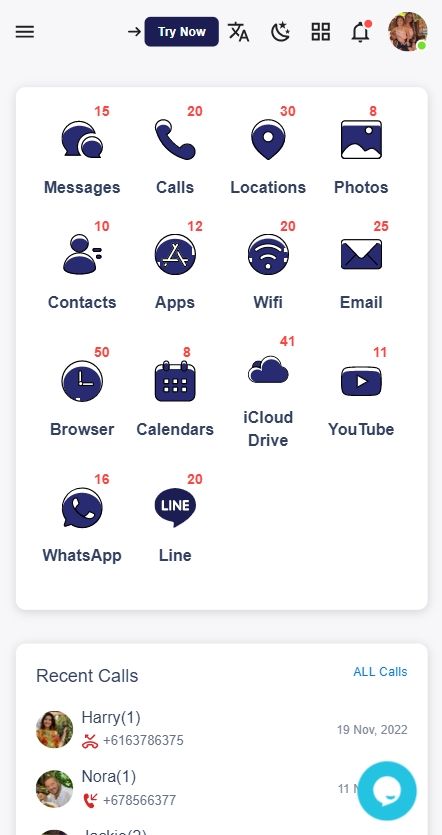 2. Tell children the dangers of social media app
Parents should make children understand the dangers of using social media app. When communicating with strangers, never reveal private information such as real name , address and credit card.
3. Accompany children more
If time permits, parents has better accompany children more and take part in outdoor activities. This is beneficial for building harmonious relationship and cultivating healthier children.
FAQs
Q1. What is the unsafest social media app?
Parents should pay attention to the following social media apps and protect children from hidden dangers
1. Instagram
2. Snapchat
3. Omegle
4. Kik
5. Tiktok
6. Tumblr
7. Tinder
8. Ask.fm.
Q2. How do parents ensure a safe online environment for kids?
1. Pay attention to child's favorite apps and websites
2. Participate in kid's online activities
3. Install antivirus program on child's devices
4. Creating an Internet use plan with your child
5. Protect your kids with parental control apps
Q3. What are good apps for kids?
These are the best apps for engaging, entertaining and educational content to help support and aid gaps while keeping your kids entertained, whether they're in pre-school or high school.
1. ABCmouse.com
2. Khan Academy
3. Epic!
4. Nick Jr.
5. Quick Math Jr.
6. Duolingo
7. Starfall ABCs
8. Homer Learn & Grow
9. Brainpop Jr. Movie of the Week
10. Swift Playgrounds
11. Simply Piano
Q4. What your kids need to know about Internet Safety
1. Don't talk to strangers
2. Block and report online bullies
3. Some links, downloads, and websites can make computers sick
4. Anything shared on the internet is shared forever
Q5. What illegal things you unknowingly do on the Internet?
1. Using Unofficial Streaming Services
2. Using Torrent Services
3. Using Copyrighted Images
4. Sharing Passwords, Addresses, or Photos of Others
5. Bullying and Trolling
6. Recording a VoIP Call Without Consent
7. Faking Your Identity Online
8. Using Other People's Internet Networks
9. Collecting Information about People Younger Than 13
10. Extracting Audio From YouTube
11. Illegal Searches on the Internet