In today's world, Smartphones have become an indispensable part of our daily life. We use them to keep in touch with the ones we love, stay informed about the world around us, and go about our daily business.
Mirroring someone's phone is exactly what it sounds like--seeing the exact contents of their phone. It's like looking in a mirror because everything they see, you see. their text. their email. their private chats.

their photo gallery. the apps they installed. The websites they have visited. If it's on their phone, if you know how to mirror someone's phone, you'll see it.
What is phone mirroring and how does it work?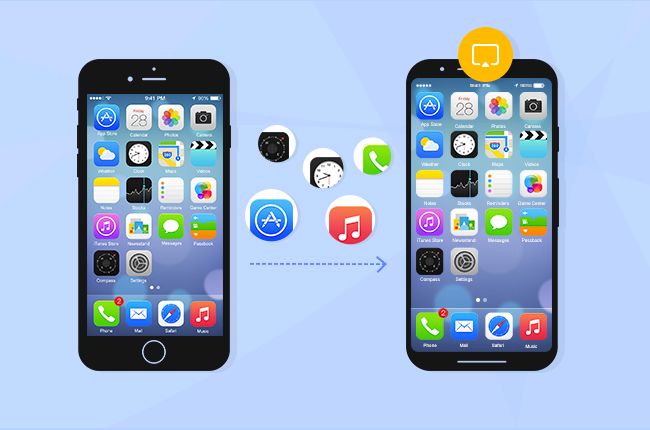 Phone mirroring is a process that allows you to display one phone's screen on another device, such as a tablet, computer, or phone.
This can be useful for a number of reasons, such as presenting information to a group of people, playing a mobile game on a larger screen, or simply showing someone how to use a particular app.
There are various ways to mirror your phone to another device, including using a wired connection, a wireless connection, or a cloud-based service.
In this article, we will only discuss methods suitable for mirroring a phone to another phone without the other party knowing.
What the Law Says About Trying to Mirror a Phone Without Them Knowing

If you're a parent and would like to mirror your children's phone without them knowing, the law is on your side in most jurisdictions-as long as the device you're mirroring belongs to your child, they're under the age of 18, and they live in your care.
On the flipside, this means that you can't mirror just anyone's phone. You cannot mirror a stranger's or a spouse's phone without their specific permission.
Does your reason for monitoring pass the smell test? Then, there are three ways to stealthily mirror a phone. Choose the one that is most suitable for you.
Option 1: Mirror Someone's Phone With SpyX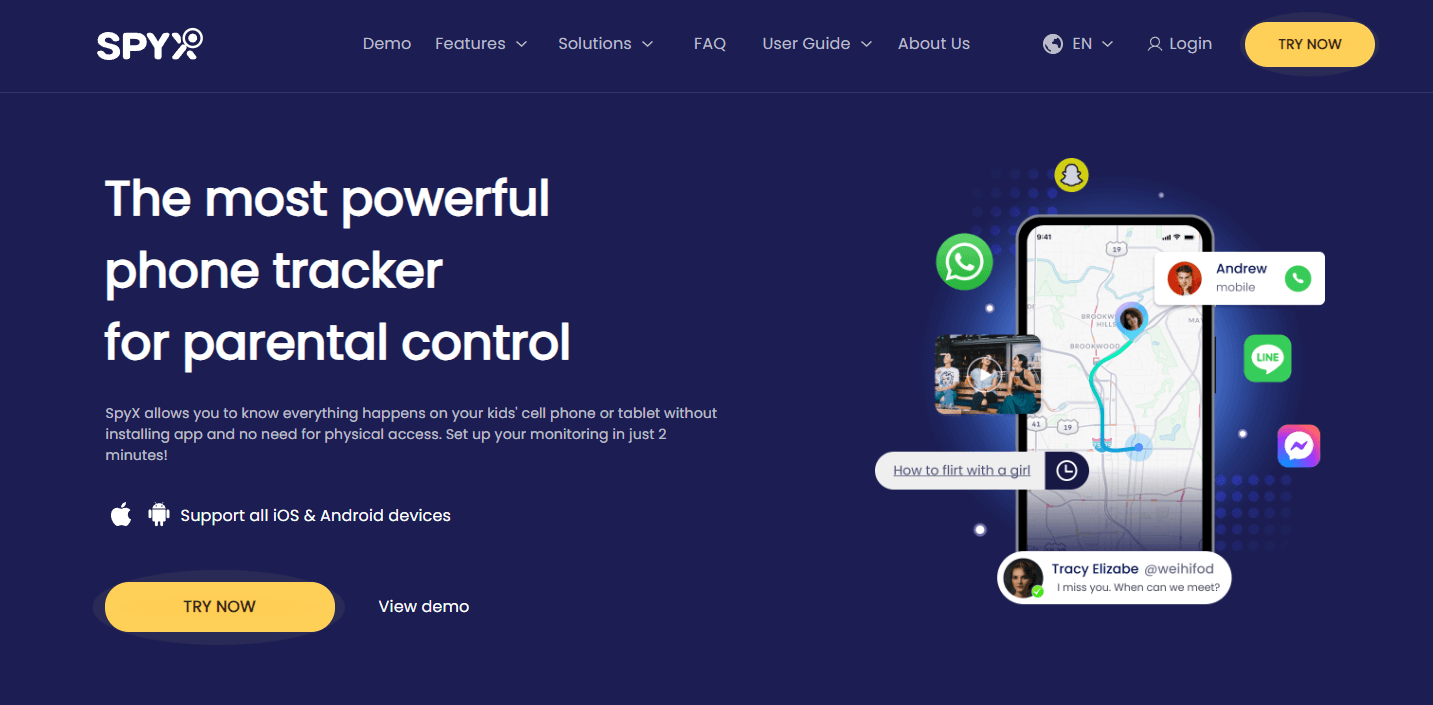 Figuring out how to mirror someone's phone can seem complicated. But that's not the case--at least not when you get an app like SpyX. The name should suffice. SpyX is one of the easiest ways to view the contents of your phone.
With so much functionality, you'd be hard-pressed to find a better option for mirroring a phone without their knowledge. And it's easy to get started.
First, sign up for a free SpyX account, choose your target device(Android/iOS). Then, go to your dashboard to verify the iCloud/Google cloud account of the target phone, and finally wait for everything to sync for the first time.
Once you're done, you can log into your private SpyX account to experience the power of mirroring someone's phone. We guarantee you'll be impressed, because SpyX reflects all of this: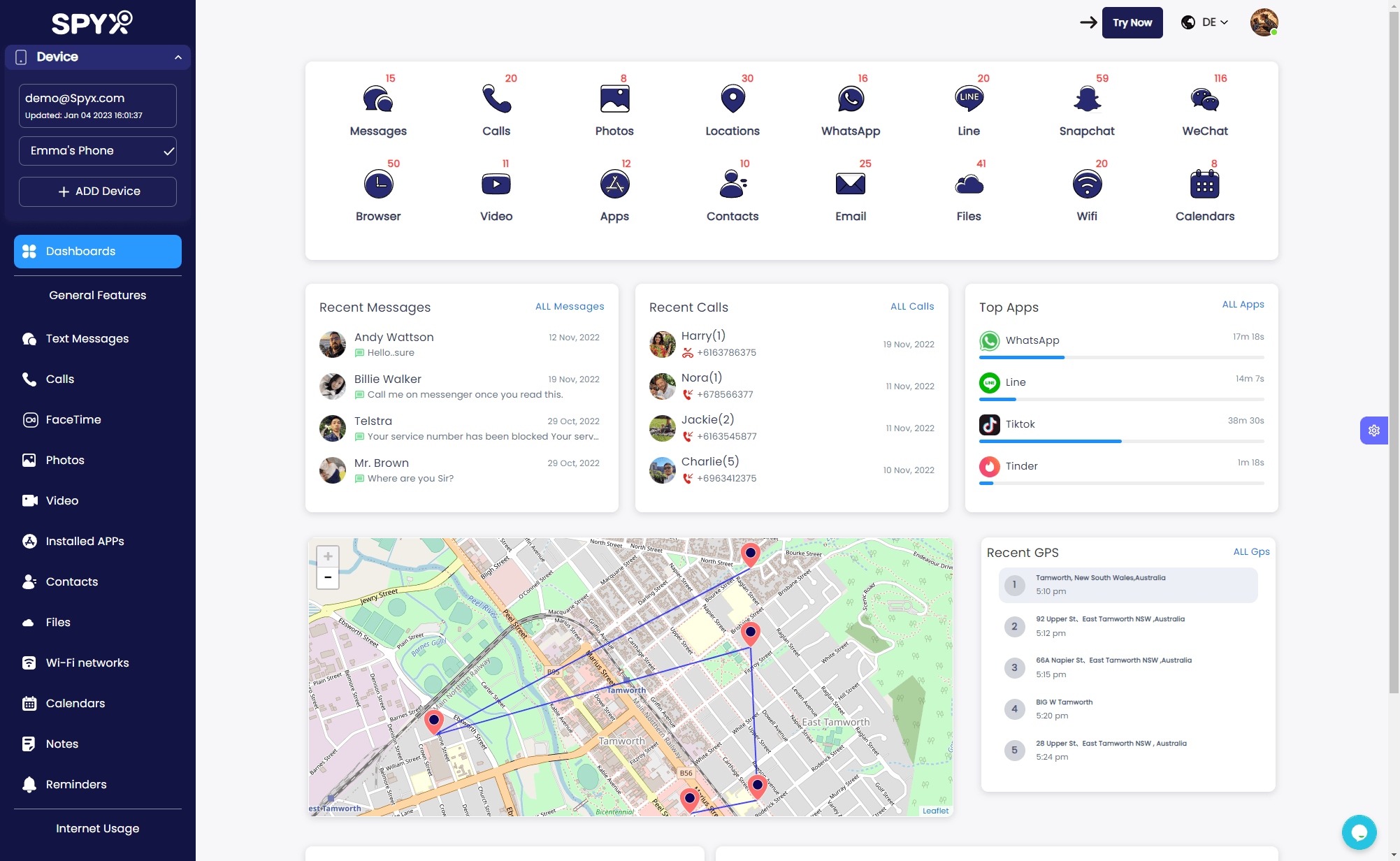 1. Their text messages, emails and private social media chats

2. Photos&videos saved in the phone

3. Their web search history and bookmarks

4. Apps installed on their phone

5. A list of people they call

6. The real-time positioning and historical location of the mobile phone
You can even see screenshots of when they were using the phone and get detailed reports of the keystrokes they typed on the phone. This is very powerful stuff.
Option 2:Use screen mirroring feature on iphone
1. Go to Screen Mirroring

Swipe down on your iPhone screen to open the Control Center, then hit the Screen Mirroring button, which has two overlapping displays.
This will bring up the available devices either nearby or on your network that you can share your screen with.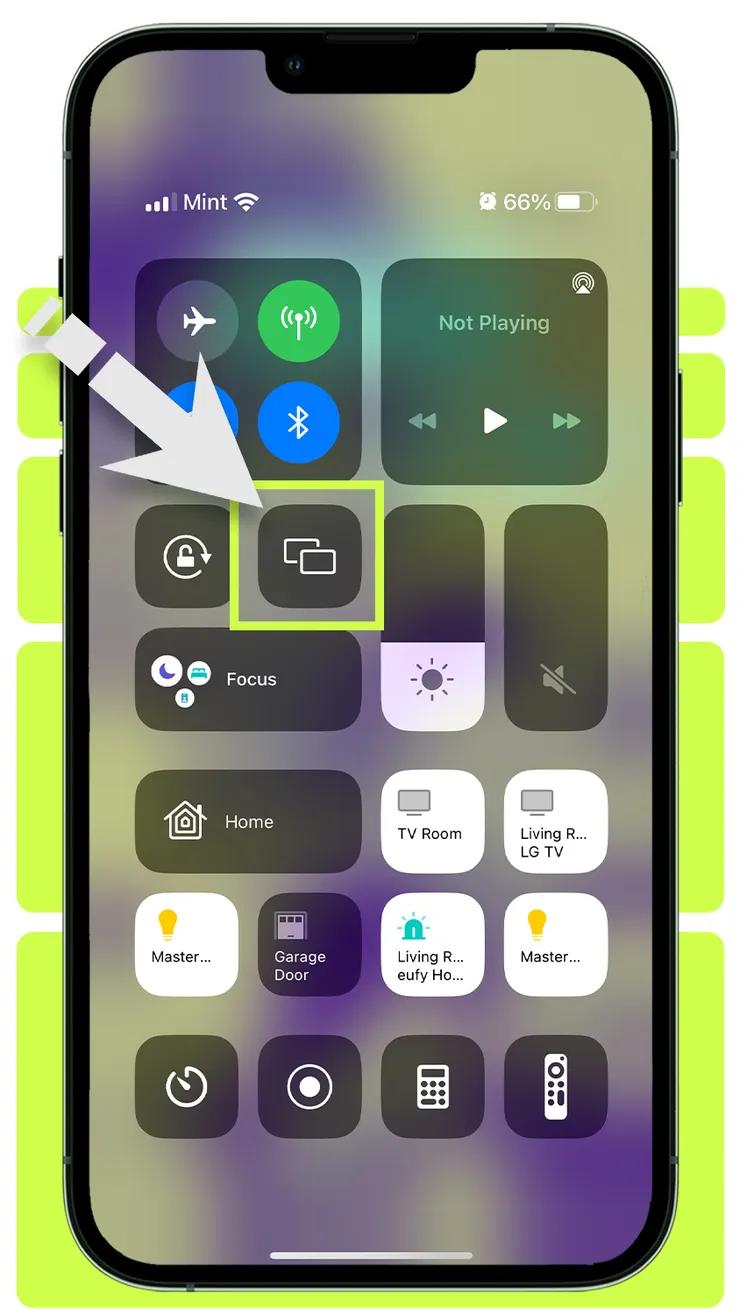 2. Select your TV
Tap on the TV where you want your iPhone screen to be mirrored. In this situation, you choose "my LG television". The screen of your phone should now be visible on your TV, and you can use your phone to seek out the media you wish to show.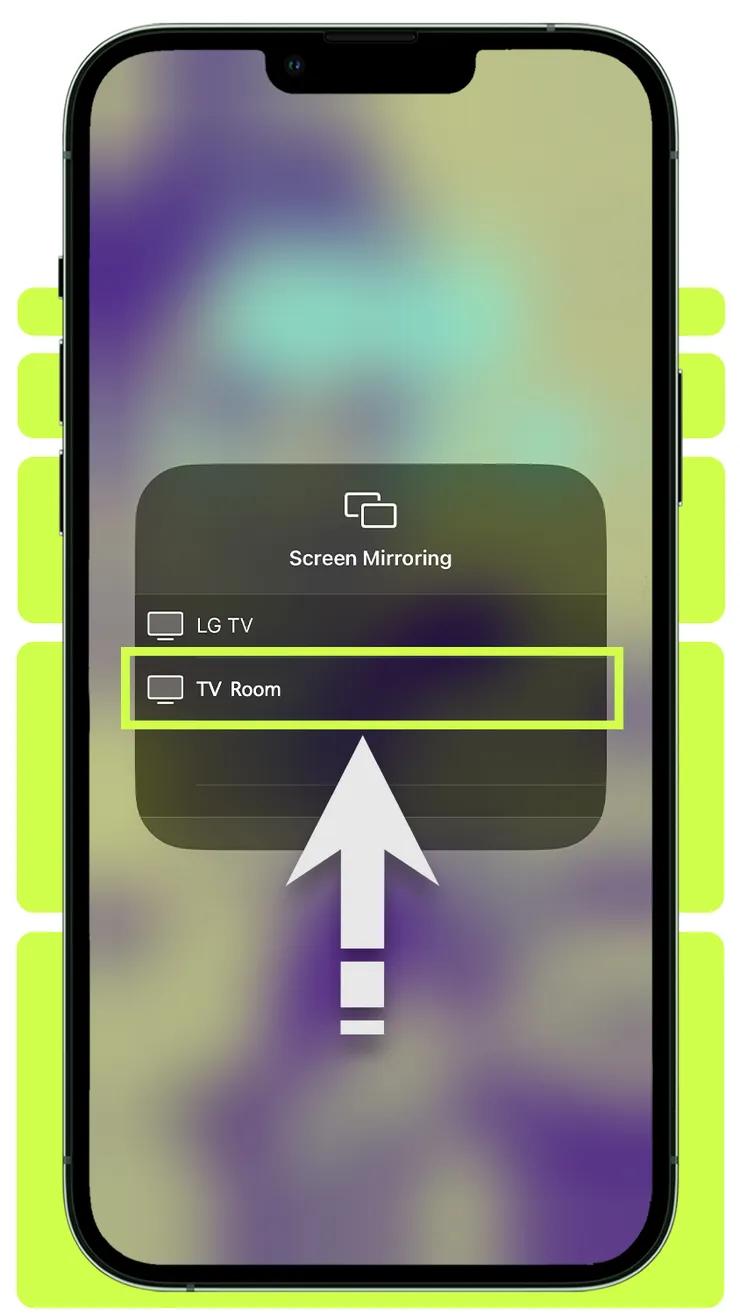 If you play your videos, you'll notice the video and audio will play on the TV only, allowing you to use your phone as a remote to control what you're watching.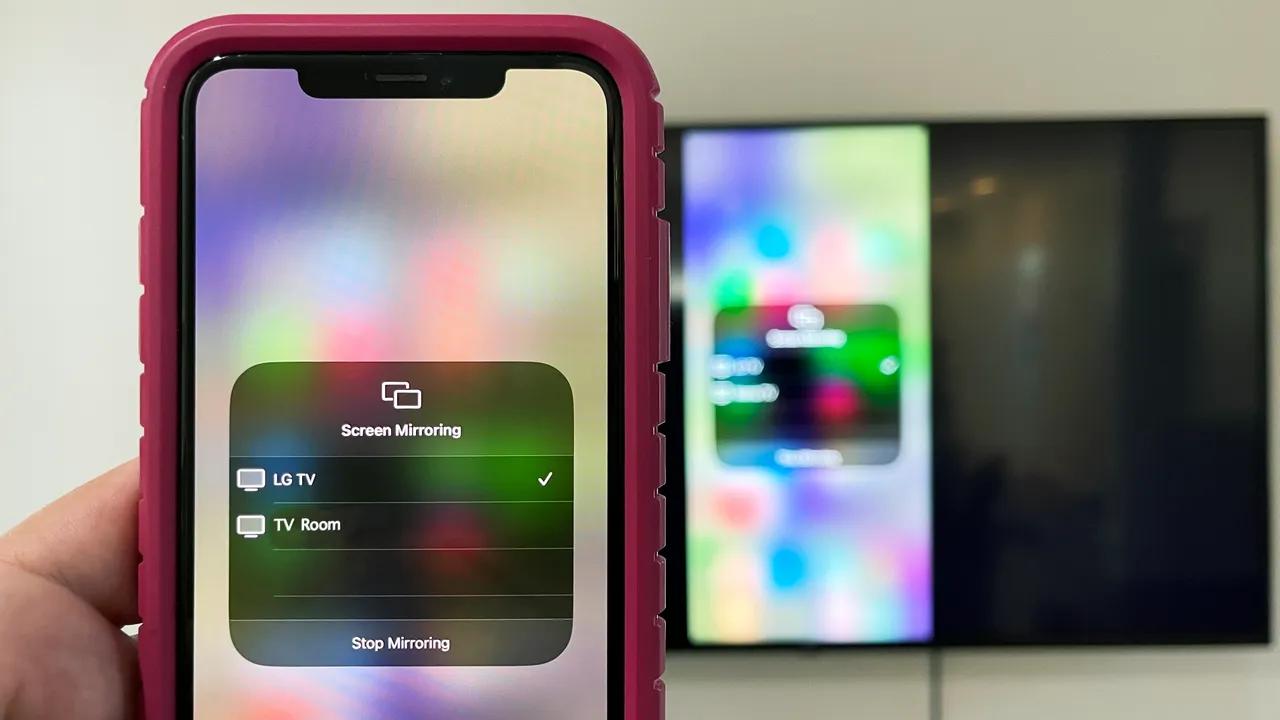 It is worth noting. This method needs to be connected to the same network as the target mobile phone, and the Bluetooth can be connected normally.
Option 3: Use a Backup Service to Mirror Their Phone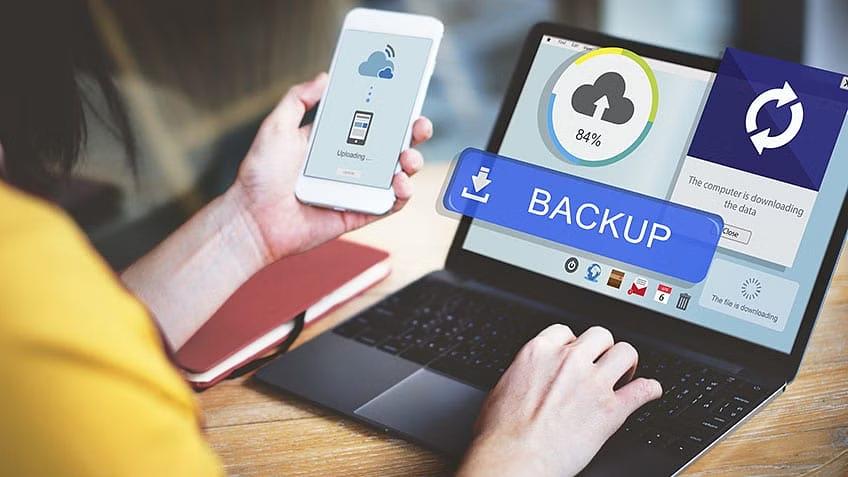 Now that you know how to mirror a phone to another phone without them knowing using Eyezy, you might be wondering if there's a free option. And there is. Whether they use an iPhone or an Android, you can replicate the contents of their phone onto another iPhone or Android device by using the built-in backup tools on the phone.
For this method of mirroring someone's phone to work, they'll need to have backup enabled on their device (via iCloud on iPhone or using Google's backup service on Android). Assuming they've already backed up their phone, you can grab a new phone, restore from backup, and see the contents of their phone.
Keep in mind that using this method only gives you the content of the most recent backup. You won't be able to view the content of the last two days if they backed up their phone three days ago.
You will not have access to their texts while they use their phone and text their friends. However, if you're searching for a simple way to surreptitiously mirror a phone once, this approach should suffice.
Part 3. How to protect your phone from being mirrored?
Parents have the right to back up their underage children's phones. If you want to back up someone else's phone, you need to know the local laws to prevent privacy violations.
How to know if your phone is cloned?
1. Increased data usage and increased battery draining
2. Calls hanging up after you call them.
3. Issues with accessing emails and voice messages.
4. Incoming calls are showing busy network often.
5. declined to make calls or connect to cellular data.
How to know if your phone is being mirrored?
1. Turn off Wi-Fi and Bluetooth when not in use.
2. Check your phone for suspicious apps.
3. Turn on Airplane Mode sometimes
4. keep a tab on your phone
5. Consult your service provider.
Part 4. Conclusion
This blog discusses various methods of mirroring someone's iPhone. I suggest you try SpyX. It enables you to mirror someone's phone remotely. You can benefit from SpyX's powerful tracking capabilities, user-friendly operation and ease of use.