FaceTime is Apple's platform for video and audio chatting that enables iPhone users to communicate with one another. Using an email address, you can use FaceTime on other iOS devices like an iPad, iPod touch, or Mac. At least in comparison to many other Big Tech businesses, Apple is renowned for having a rather excellent security and privacy track record. FaceTime is fully encrypted from beginning to end, which is the ideal situation for a video chat software. Additionally, which is nice, Apple does not divulge your data to outside parties.
FaceTime is secure to use since it uses end-to-end encryption to prevent anyone but you and the person you're calling from joining or listening in on your discussion. This means that no one can hack into your call. You'll be safe if you just converse with individuals you already know and trust. FaceTime is safe since no calls are recorded and all conversations are encrypted. Apple assigns each user a distinct ID to ensure that calls are connected and routed correctly. Although the software is secure in and of itself, you can increase your security by using a secure Internet connection.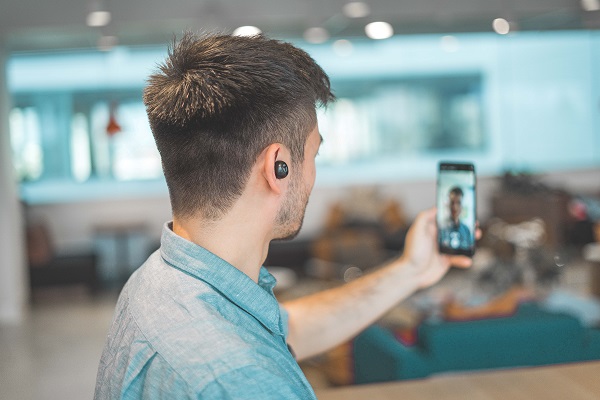 Part 1. Is FaceTime Private?
FaceTime calls are private because they are secured using end-to-end encryption, making it impossible for third parties, such as prospective hackers, to listen in on your conversation. No part of your calls are sent to or stored by Apple, and calls are not recorded. The call is only open to you and the person you are calling.
Part 2. What Are the Dangers of Using FaceTime?
1. Addiction and Less Real-World Interaction
Addiction is the first and most prevalent drawback of using the FaceTime app. The FaceTime app is frequently used if your teen's friends are mostly iPhone users. A video call will always be preferred by your teen over a voice call. Kids' interaction with the outside world will lessen if they spend a lot of time on FaceTime. And this is something that is never appropriate.
As they may not be used to interacting with people in the real world, they may begin to feel uneasy when they meet them. Since they may not be used to interacting with people in the real world, they may begin to feel uneasy about meeting actual people. FaceTime calls are secure and confidential, but the addiction it fosters can be harmful to kids and teenagers.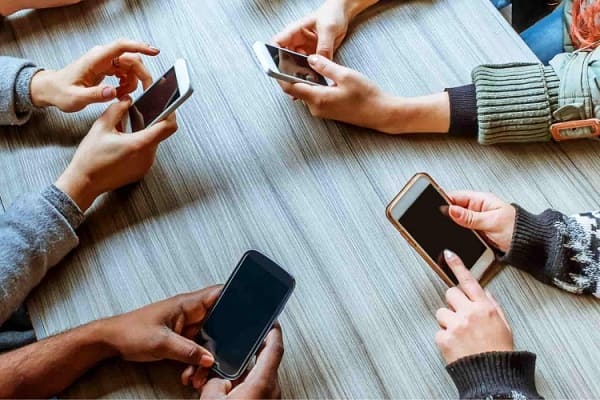 2. Distraction
FaceTime is risky for another reason: spending a lot of time on it can make you addicted, which further reduces your productivity at other jobs. This may be their biggest diversion, keeping them from concentrating on other crucial obligations.
It's possible that your partner will start staying up late talking to their friends and family. And this may result in routinely interrupted sleep, which can make you feel lethargic in the morning. To satisfy their desire to make a FaceTime video call with their friends, the teen may have to make a compromise with their study time. Or perhaps they will spend more time using FaceTime than they should getting outside and exercising.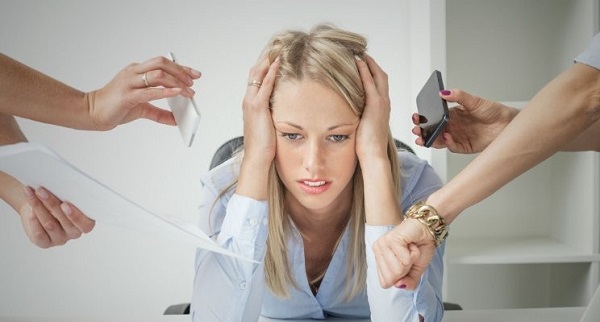 3. Cyberbullying
It's possible that your partner or youngster didn't give making an intimate video call much thought. However, if the person on the other side seems to be a sadist, they won't think twice before posting the video online. The main drawback of utilizing the FaceTime app is this. They can simply use the footage to blackmail your boyfriend or your child if they capture it and keep it for themselves. They can attempt to persuade the target to do more using the video as a tool in order to satisfy their false desires. Another reason these anonymous predators strive to lure fresh prey into fully revealing themselves is cyber extortion.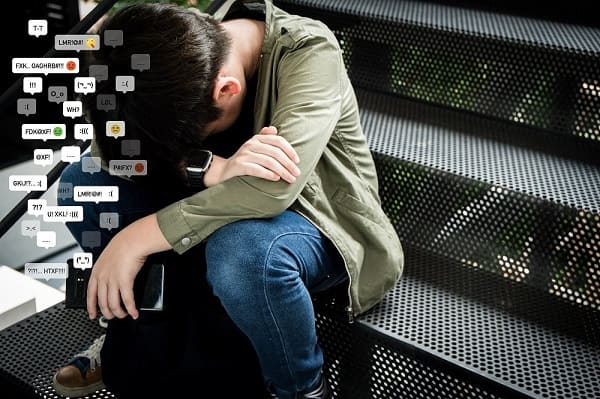 4. Threat from Hackers
Can FaceTime be hacked, how safe is FaceTime, and how secure is FaceTime? These are some of the most frequent inquiries on the internet. You'll be relieved to learn that FaceTime protects your data from third parties by using end-to-end encryption. Even Apple does not have the authority to listen to or decode your calls.
But while technology and security get more impenetrable every day, hackers are also working hard to develop fresh methods for accessing any system, piece of software, or application. We frequently hear that these celebrities' Twitter, Instagram, and even Bitcoin accounts have been compromised. And compared to accounts of regular individuals, their accounts are always significantly more secure.
Part 3. Tips to be Safe while using FaceTime
1.Disable calls from unknown numbers
Disabling calls from unknown numbers help you to ensure your safety. If the number does not register into your account or it is an unfamiliar number, better make sure that your safety is your priority. Disable the call so that it will not be able to scam or call you unnecessarily.
2. Don't answer FaceTime calls from an unknown number
Never answer a call or email from a number or email address you are unfamiliar with. Only pick up the phone when someone you know and trust calls. Make sure you FaceTime with those you are close to because anyone, even a friend, could be recording your call.
3. Use a secure network
The software itself is safe and secure, but you'll be much safer and more secure if you make sure your smartphone is linked to a secure network. If you're unsure of how secure the network is, use your home Internet network or the data connection on your mobile device instead of using free public Wi-Fi.
4. Don't share your personal information
Make sure no one has access to your device besides you in order to prevent calls from being placed using it without your permission. To ensure that no one else can access your device, think about implementing a passcode that only you know.
Part 4. Final Thoughts
With the Apple software FaceTime, you may phone, video chat, and communicate your feelings with your friends. It's an excellent tool for staying in touch with everyone in your life and even conducting business. There are advantages and disadvantages, but ensuring one's safety and preventing unnecessary actions in this application will help you avoid its disadvantages.
FAQs
Q1. Can FaceTime Be Hacked?
FaceTime is one of the most secure apps and is challenging to hack thanks to its end-to-end encryption design. Due to their use of strong encryption, Apple has successfully prevented nefarious outsiders from joining or listening to private chats. Apple cannot decode the data either, although it does help that it does not save call details on its servers.
Q2. Can you FaceTime on Android?
On Android, FaceTime is accessible. However, neither the Microsoft Store nor the Google Play Store offer a FaceTime program for download. To invite you to a FaceTime call, someone with an Apple device must instead establish a link.
Q3. Is FaceTime free?
A simple and cost-free method of making international Wi-Fi calls is using FaceTime. You should be aware that if you use a cellular network, you can be using up your data plan.
Q4. Is FaceTime completely private?
FaceTime should typically be private and secure. Apple protects data as it moves between two (or more) devices using end-to-end encryption, so it should be impossible for someone to eavesdrop on your call. Even Apple cannot listen in on your talks by decrypting the call.
Q5. Is FaceTime HIPPA Compliant?
Since Apple won't sign a BAA, FaceTime is not HIPAA compliant, but there are other video calling services that will. However, the video calling services must also have security protections protecting PHI in order to be HIPAA compliant.
Q6. Can the police tap FaceTime call?
It would be quite significant since it would imply that FaceTime calls and iMessage discussions are more secure than ordinary phone calls and SMS messages, which move in the open and may be monitored with a wiretap warrant. Therefore, it is hard for the police to tap FaceTime call.