In today's digital age, tracking and monitoring tools are becoming increasingly important for a number of reasons. From keeping tabs on your kids' online activity to keeping sensitive corporate data safe, these apps are invaluable. However, the use of such tools on iPhones often raises concerns and debates about the practice of jailbreaking. Jailbreaking an iPhone voids the warranty, compromises the security of the device, and can cause other issues.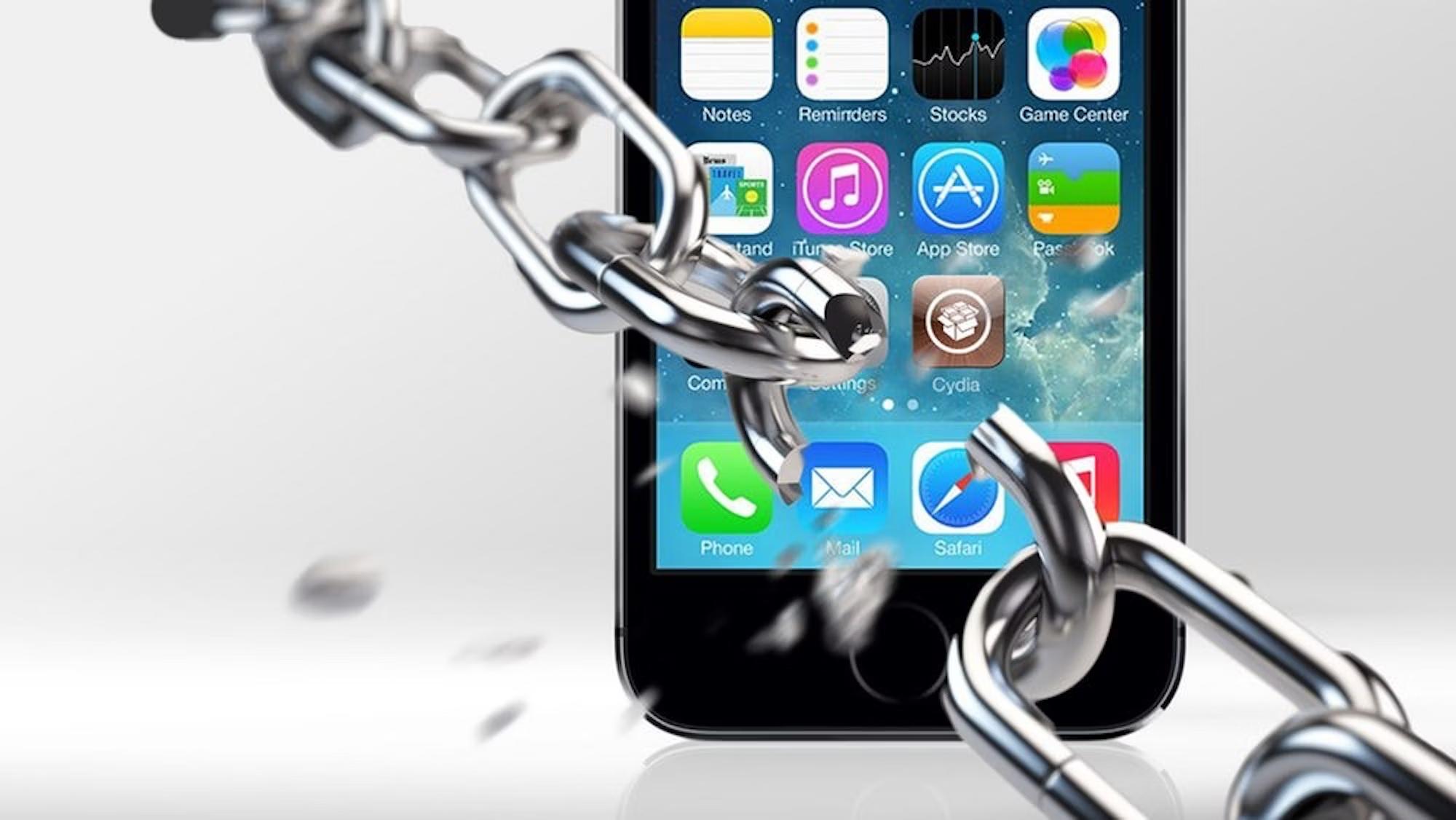 With these concerns in mind, many users have turned to no-jailbreak spy apps as a safe and secure alternative. These apps offer a balance of powerful monitoring features without any modifications to the target device, ensuring stealth and simplicity. In this article, we'll explore the benefits of using a non-jailbreak spy app, the basic features to look for, and a list of the top options available on the market. This guide will help you make an informed decision when choosing the best non-jailbreak spy app for your needs.
Benefits of No Jailbreak Spy Apps
No-jailbreak spying apps are popular for their ability to provide powerful surveillance while avoiding the risks associated with jailbroken iPhones. In this section, we'll dive into the various advantages of using these apps, highlighting their appeal to users who prioritize stealth, security, and simplicity.
Maintaining Device Warranty and Security: One of the main problems with jailbreaking an iPhone is that it voids the device's warranty, leaving users with no recourse should any hardware or software issues arise. Additionally, jailbreaking compromises the security of your device, making it more vulnerable to malware and cyberattacks. Non-jailbreak spy apps eliminate these concerns because they operate without altering the device's firmware or operating system, thereby maintaining warranty and security features.

Easy to install and set up: Non-jailbreak spy apps usually require minimal technical expertise to install and set up. Most apps only require the user to enter the target device's iCloud credentials to begin monitoring. The process is more straightforward than jailbreaking, which often involves a series of complicated steps that can be intimidating for those with limited technical knowledge.

Compatibility with the latest iOS versions: As Apple continues to release new iOS updates, jailbreaking methods may become outdated or require further tweaking. On the other hand, non-jailbroken spy apps are usually designed to be compatible with the latest iOS versions, ensuring that users can continue to monitor their target devices without interruption or extra effort.

Remote Monitoring Capabilities: Jailbreak-free spying apps enable users to monitor the target device remotely, usually through an online dashboard or control panel. This feature allows real-time access to data from any internet-enabled device, including call logs, messages, social media activity, and more. Thus, users can stay informed and take action when necessary, even when they are away from the target device.

Non-jailbreak spy apps offer a range of benefits that make them an attractive option for users who want to discreetly monitor their iPhone without compromising its warranty or security. These apps offer a user-friendly experience, compatibility with the latest iOS versions, and remote monitoring capabilities, making them invaluable tools for a variety of monitoring purposes.
Key Features to Look for in a Non-Jailbreak Spy App
Choosing the right non-jailbreak spy app can be a daunting task considering the variety of options available in the market. To help you make an informed decision, we've compiled a list of essential features to consider when evaluating these apps. These features can significantly enhance your monitoring experience, ensuring you receive the most comprehensive data and insights from target devices.
Call and Message Monitoring: An effective non-jailbreak spy app should be able to monitor incoming and outgoing calls and text messages on the target device. This feature provides insight into the communication habits of device users, including details such as call duration, contact information, and time stamps.
Social Media and Messaging App Tracking: With the growing popularity of social media and messaging platforms, it is critical that non-jailbroken spy apps provide comprehensive tracking for these services. The app should be able to monitor activity on popular platforms like Facebook, Instagram, WhatsApp, and Snapchat, providing you with information on shared content, conversations, and friend lists.
GPS Location Tracking: Location tracking is an important feature in any non-jailbreak spy app as it allows you to determine the whereabouts of the device user in real time. This feature is especially useful for parents who want to keep tabs on their children's location, or employers who ensure their employees attend work-related activities.
Browser History Monitoring: An ideal non-jailbreak spy app should offer browser history monitoring to gain insight into the online activities of the target device user. This feature enables you to access a detailed log of websites visited, search queries, and bookmarked pages, helping you better understand their interests and habits.
Multimedia access and monitoring: Gaining access to a target device's multimedia files, such as photos, video, and audio files, can provide valuable context and insight into the life of the device user. A solid non-jailbreak spy app should enable you to view and monitor these files remotely, making sure you stay aware of their digital footprint.
Stealth mode and user privacy: Finally, a good non-jailbreak spy app must prioritize user privacy and operate discreetly in stealth mode. The app should be undetectable on the target device and not cause any noticeable performance issues or battery drain. This feature ensures that your monitoring activities remain covert and the device user is not alerted.
When choosing a non-jailbreak spy app, you must consider key features such as call and message monitoring, social media tracking, GPS location tracking, browser history monitoring, multimedia access, and incognito mode. For best results, you'll want to use a monitoring program that doesn't require a jailbroken device to run. The best is SpyX, a spying program that works on any iPhone, gives you detailed information without jailbreaking the device and without installing an app.
SpyX - How to Track iPhone Secretly Efficiently

SpyX is a spying app that can track iPhones without jailbreaking. It ensures that your target does not know that you are spying on them. The best part? SpyX works without installing an app and is packed with features to give you the best user experience possible!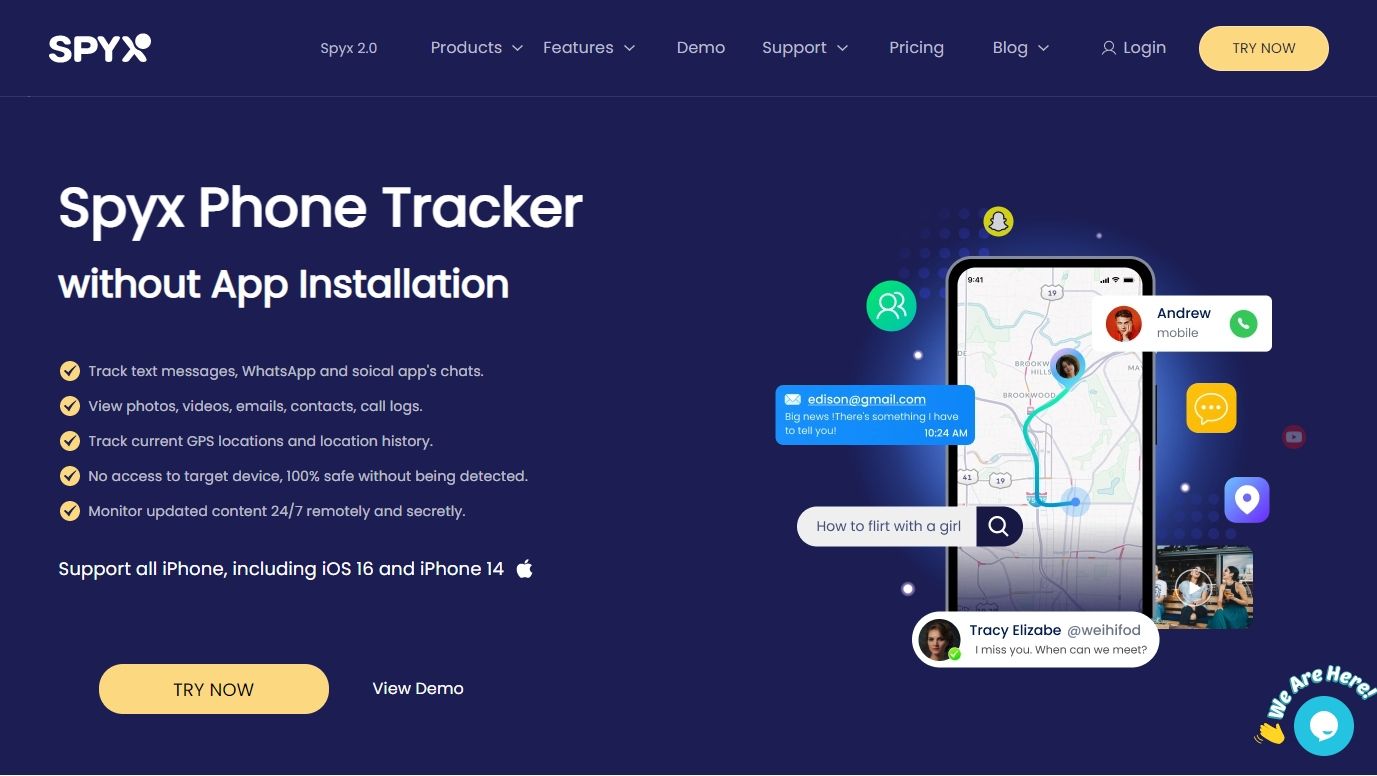 SpyX Features
With SpyX features, you get only the best. And here it is!
Real-Time GPS Location Tracking
SpyX enables you to track the GPS location of the target device in real-time. Best of all, you can track your children's location history through their phones, knowing where they were each time.
Geofencing
SpyX can notify you whenever your targets leave their designated locations. You get a notification when your target sneaks out or takes a different route home.
Access All Messages
SpyX allows you to read all the text messages sent or received by your targets. Best of all, you can access even deleted messages!
Social Apps Monitoring
Using SpyX, you have full access to your targets' whole social media accounts installed on their devices. You can track their WhatsApp, Instagram, and Snapchat accounts.
Ability to Read Emails
With SpyX, you can read all sent and received emails, view all attachments, check email addresses, and view time and date stamps for each email.
Track Media Files
It has never been this easy to view images and videos stored on the target device using SpyX! What's more? You can get the specific location of the photos.
Track Browser History
Tracking browsing history with SpyX lets you see all the sites your targets visited. You can determine if they visited such sites intentionally or unintentionally.
Trace All the Contacts
SpyX allows you to track every new and existing number remotely on your target devices.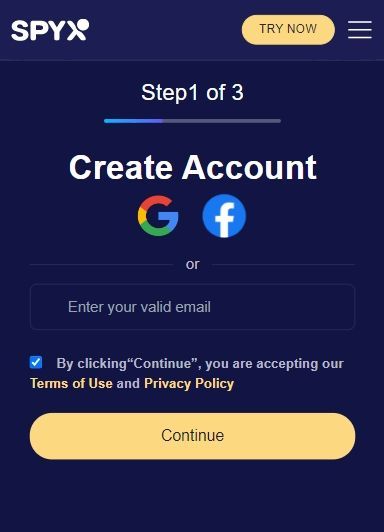 It's not over yet! SpyX offers you many advantages, some of which are enumerated here. Want to find out? Let's go.
How does SpyX work
SpyX is a monitoring software based on iCloud backup, which means you can easily backup and store your phone's data in the cloud, while using SpyX to monitor device activity, without having to directly access their device to be able to monitor and record all of the device's Activity, including browsing history, call logs, text messages, social media and other app usage, and more.
Advantages of Using SpyX
Track Without the Target Phone
SpyX is your robust phone tracker without App installation! It's thus 100% safe with no chance of getting detected. You also save troublesome installation steps since no App is required.
Work in Stealth Mode
SpyX works in stealth mode and lets you monitor your target's activities anonymously. You never have to worry about being discovered. With SpyX, you can secretly track iPhone easily and conveniently.
Track More Than 40 Types of Data
With SpyX, you can track over 40 data types, 24/7, remotely and secretly. You can find tons of updated content!
No Jailbreak Required
Jailbreaking is very invasive and can potentially damage the device. SpyX can save you the inconvenience of handling jailbreaks. You only need three steps to track an iPhone secretly.
100% Safe and Reliable
SpyX is safe and reliable. You can track iPhone by number secretly to monitor your spouse, children, employee in real-time. With SpyX, your privacy and personal data are secure. There are no risks involved!
User-Friendly User Interface
SpyX's user-friendly user interface makes it the most popular spying tool. Currently, it serves millions of users in over 190 countries globally. The support service is excellent, ready to help you via live chat and email 24 hours a day. A competent team keeps the software updated. That's what you get from SpyX! What you need to know now is how to track someone on iPhone using SpyX. Let's find out in the next section.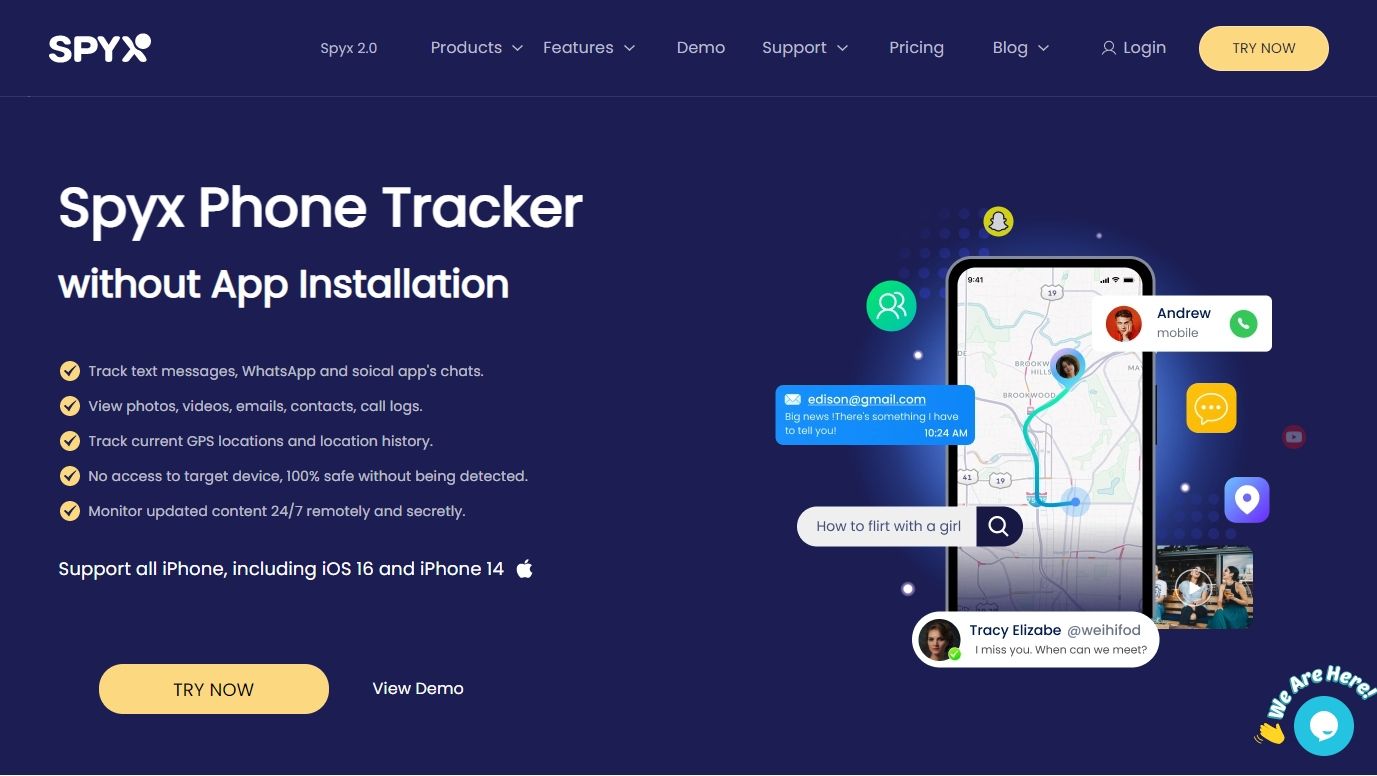 How to Secretly Track an iPhone with SpyX?
Are you wondering how to secretly track an iPhone with SpyX? No worries. The robust phone tracker without App installation has you covered!
So, how do you track someone on iPhone with SpyX? To get started, follow these three easy steps!
Step 1: Register for A Free SpyX Account
It will take you a few seconds to sign up SpyX free with an email.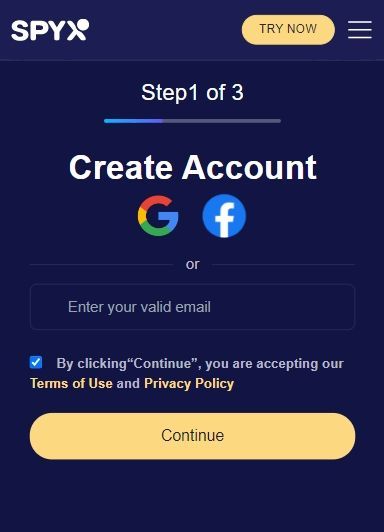 Step 2: Set up SpyX
No App download. Just choose your suitable monthly plan. Connect target phone with SpyX by entering iCloud credentials.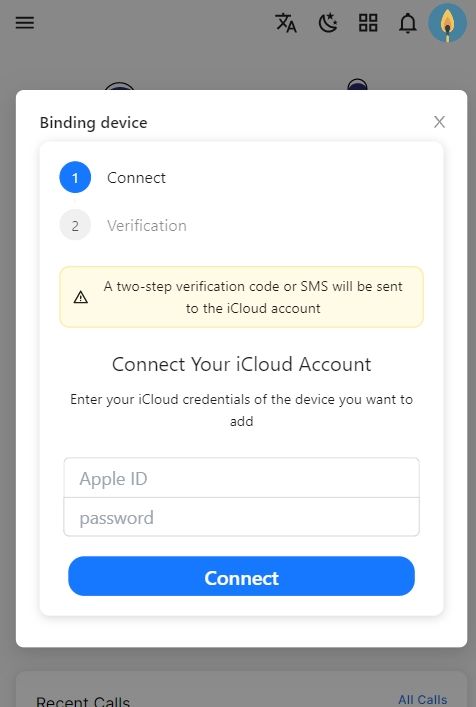 Step 3: Start Tracking the iPhone
Login and monitor the target device from the SpyX dashboard.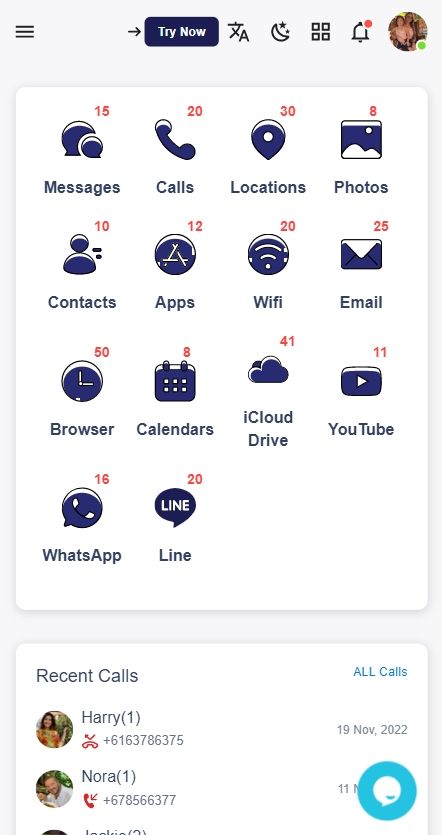 in conclusion:
Non-jailbreak spy apps provide a convenient and safe way to monitor your iPhone without compromising your device's warranty or security. These apps offer a range of features including call and message monitoring, social media tracking, GPS location tracking, browser history monitoring and multimedia access. Choosing the right app for your needs requires careful consideration of various factors such as features, compatibility, pricing, customer support, and user reviews.