There are more than 1.8 billion iPhone users in the world as of 2023, making it the world's most popular smartphone.
iPhone popularity isn't accidental. We all love it for its stylish design, good usability, great privacy features and annual iOS updates.
Now, let's put it in the other way. With all the nice things iPhone provides, you and your loved ones get access to the content available online, both useful and controversial. And when it comes to the latest, you want to make sure your loved ones are safe, leading you to search for a reliable monitoring tool.
SpyX is just the app for the job, allowing concerned parents and partners to maintain their loved one's digital safety. So let's see how you can use it to your advantage.
What is SpyX and why you might need it?
In today's society, we spend more and more time on mobile phones, and people probably spend most of their time keeping in touch with family, friends and loved ones. However, sometimes we may need to monitor their mobile phone activities to keep them safe and protect them from online and real-life threats. That's what SpyX offers. SpyX is a professional monitoring software that helps users monitor the device activity of people they care about. If you care about loved ones and want to keep them safe and free from harassment, fraud or other threats, then SpyX could be the perfect choice for you.
How does SpyX work
SpyX is a monitoring software based on iCloud backup, which means you can easily backup and store your phone's data in the cloud, while using SpyX to monitor device activity, without having to directly access their device to be able to monitor and record all of the device's Activity, including browsing history, call logs, text messages, social media and other app usage, and more. So before using SpyX, you need to make an iCloud backup for your surveillance target phone.
What is iCloud Backup
iCloud backup is a method of backing up and storing device data through cloud storage services. It can automatically back up photos, videos, documents, contacts, calendars, memos and other data on your device, and can provide fast and reliable data recovery services when recovery is required. This backup method is very convenient and very safe.

One of the benefits of iCloud backup is its automatic backup feature. When your device is connected to a Wi-Fi network and iCloud backup is enabled, it automatically backs up data when the device is not in use. This means that no matter when the data is backed up, the latest status of the data will be guaranteed, making it more convenient for you to view the data of the target phone in real time.
Can I complete an iCloud backup myself ? So how to backup your iPhone with iCloud?
Yes, you can, the iCloud backup process is very simple, but you need to pay attention to whether the storage space of the iCloud backup cloud disk is sufficient, otherwise it will cause backup failure or incomplete data backup. The iCloud backup steps are as follows:
1. Connect the device you need to monitor to the Wi-Fi network.
2.Open the Settings app on your iPhone. If you can't find the app, you can swipe down from the middle of your home screen. Then type "settings" in the search bar at the top of your screen and tap Go.
3.Then tap your name. This will be the first option at the top of the screen next to your profile icon.
4.Next, tap iCloud.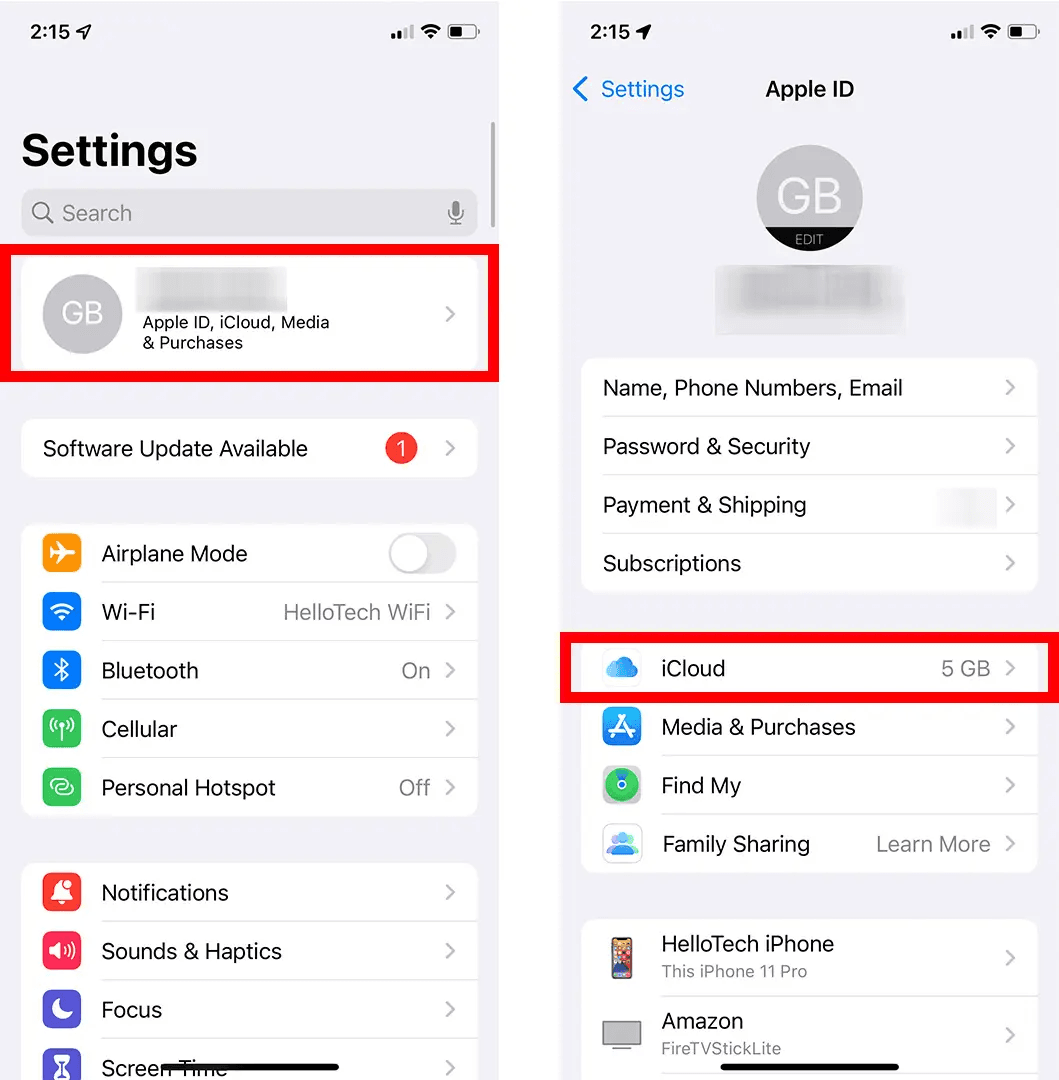 5. Then select iCloud Backup.
6. Next, tap the slider next to iCloud Backup. If it's green, you'll know you've turned on iCloud backup and you can skip to the next step.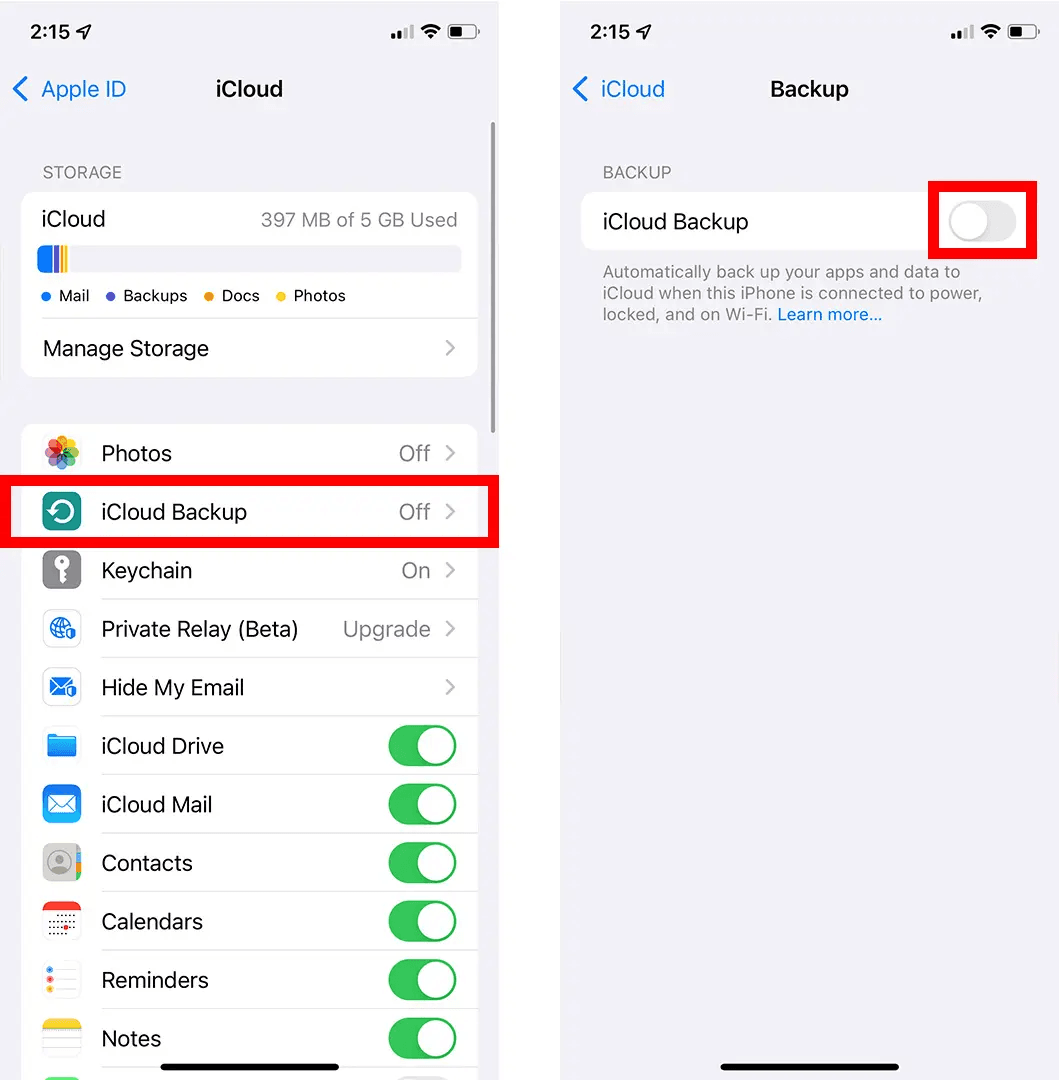 It's worth noting that you have to select the apps that need to be backed up in order for them to be backed up. If the button is not green, it means that the application's data will not be backed up.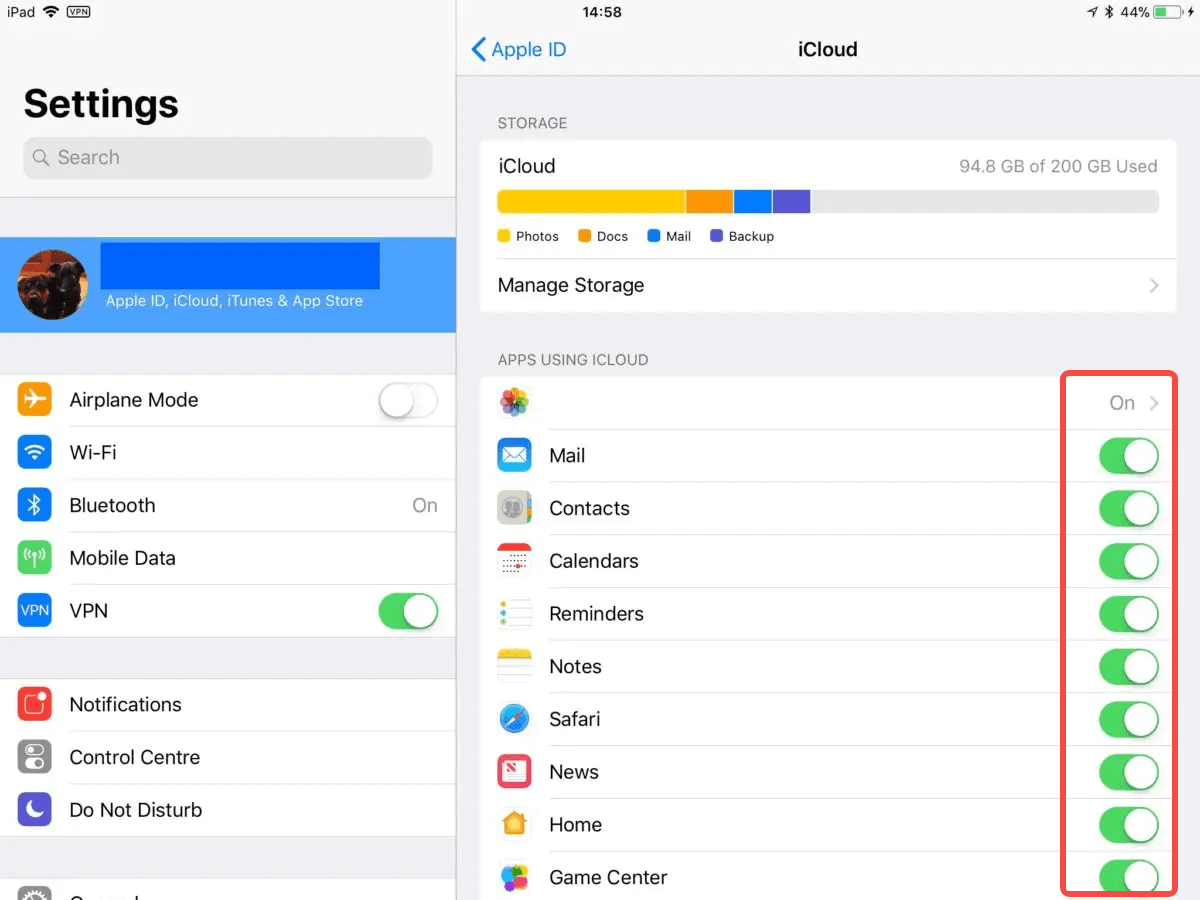 7.Finally, click Back Up Now. Wait until the backup process is complete. While your iPhone is backing up your data, You must remain connected to Wi-Fi.
If you get a message that says the backup failed because there is not enough cloud storage, you can remove files from your backups manually. To do this, go back to the previous screen and uncheck some of the sliders or turn off some of the options. Then try backing up your iPhone again.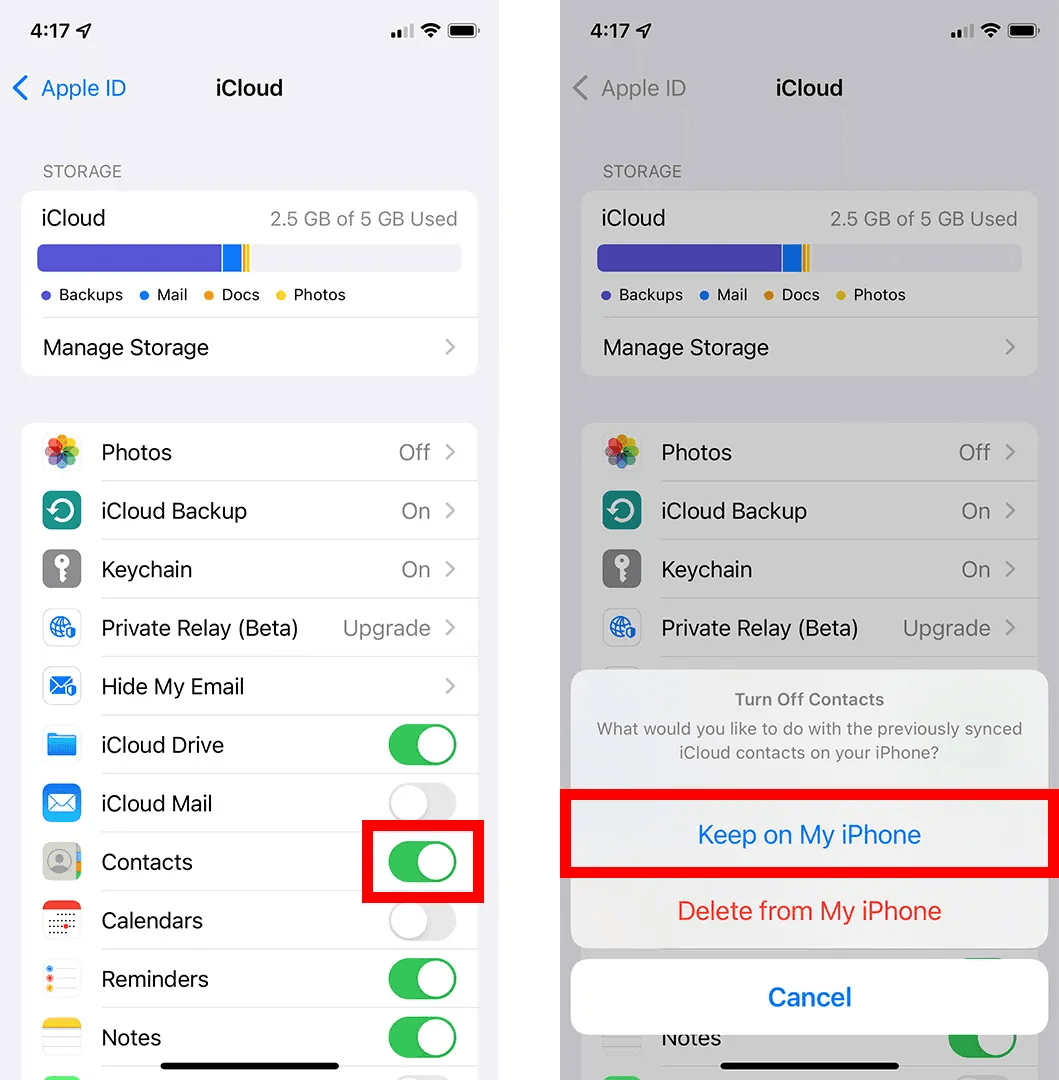 If you still don't have enough room, you might also have to go to Manage Storage at the top of the screen and select Backups. This will allow you to delete any old backups or remove certain types of files from your future backups. From here, you can also tap Change Storage Plan to upgrade your iCloud account. With iCloud, you only get 5 GB of cloud-based storage for free, but you can pay for a plan that gives you up to 2 TB of storage.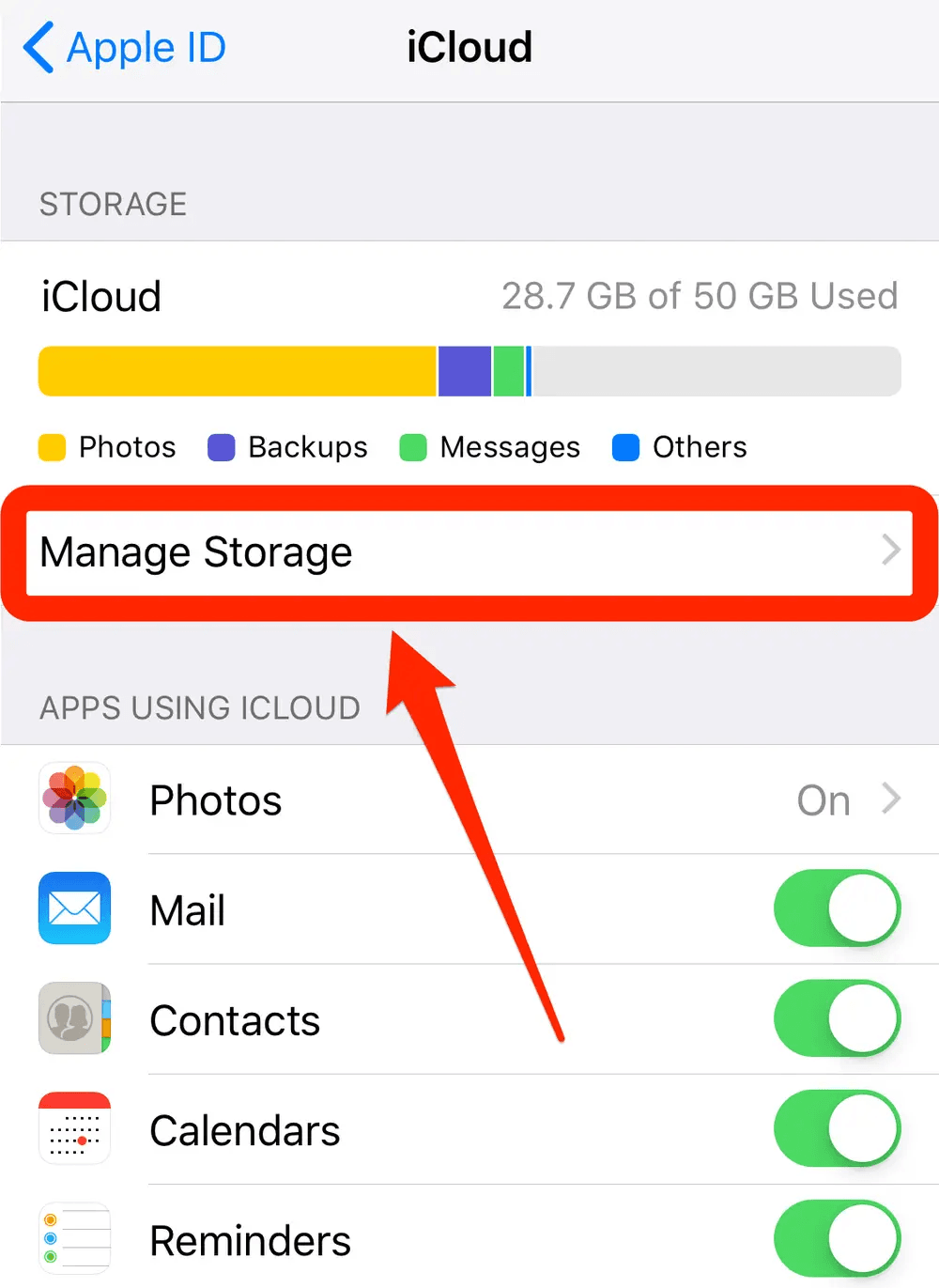 When you encounter other problems, please contact our technical team or check the iCloud backup details link on Apple's official website:
1. How to Backup Your iPhone or iPad Using iCloud

https://support.apple.com/en-us/HT211228
2. What does iCloud backup?

https://support.apple.com/en-us/HT207428
3. Backup iPhone with iCloud

https://support.apple.com/guide/iphone/back-up-iphone-iph3ecf67d29/ios
4. Why is iCloud not syncing?

https://www.makeuseof.com/tag/icloud-sync-problems-x-fixes-common-cloud-storage-issues/
After completing these steps, you can start monitoring all activities on the target device using SpyX.
1. Use SpyX to monitor someone's iphone activity
Operating SpyX is very easy.
Step 1. Sign up Free
Before start monitoring, create a free SpyX account using your valid email.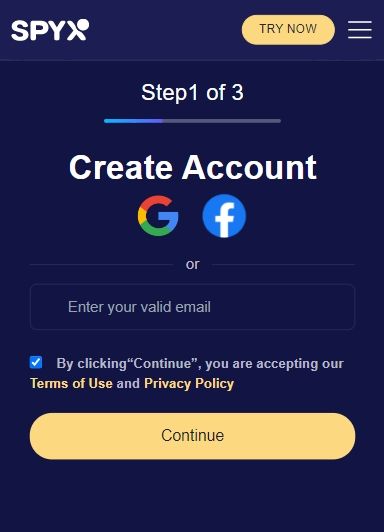 Step 2. Purchase suitable plan.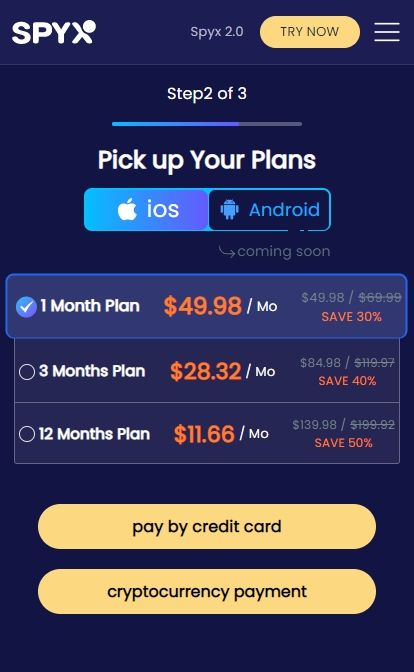 Step 3. Connect Target Phone with SpyX
Set up SpyX and login to the iCloud account using the target device's iCloud ID and password.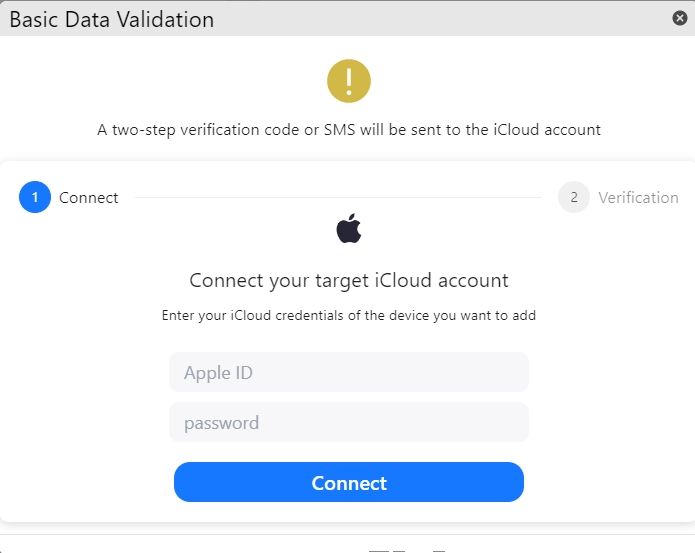 After verifying the icloud account, enter the verification code received by the target device.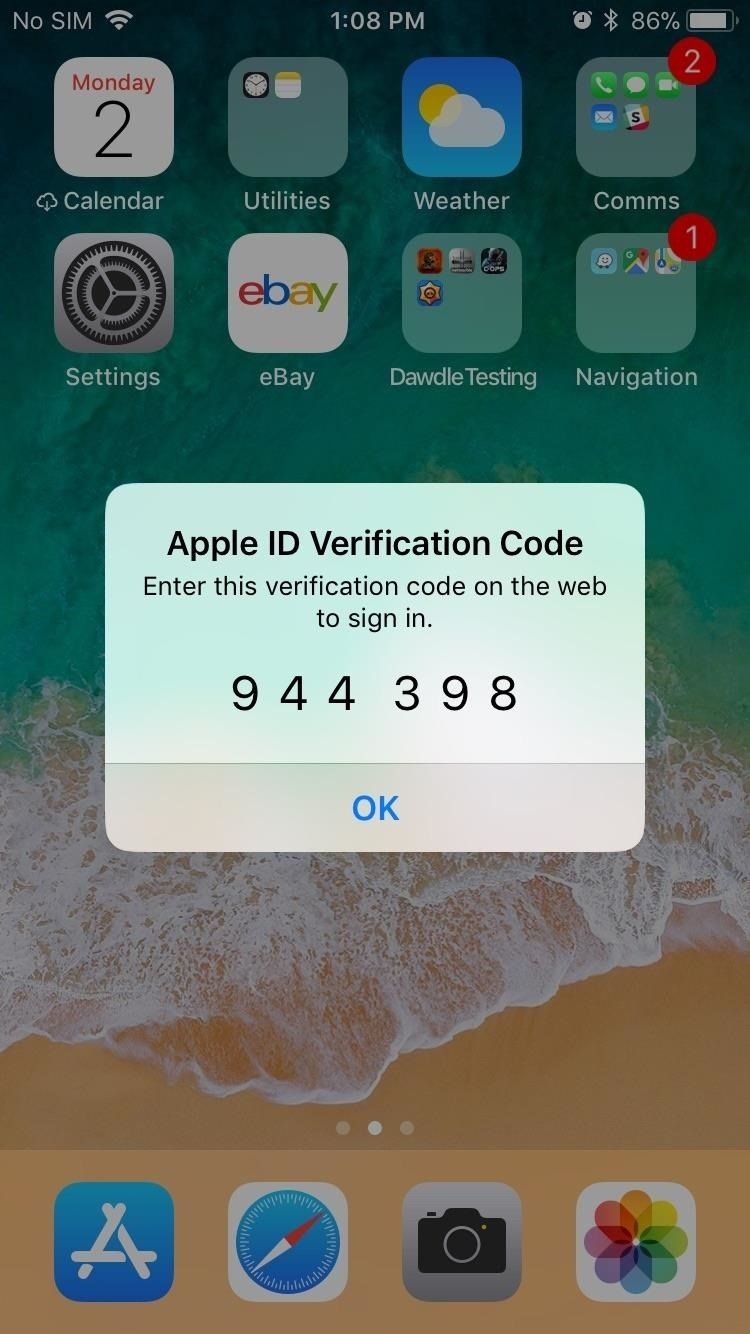 Step 4. Start Monitoring
Start viewing the activity information of the target device from the SpyX control panel.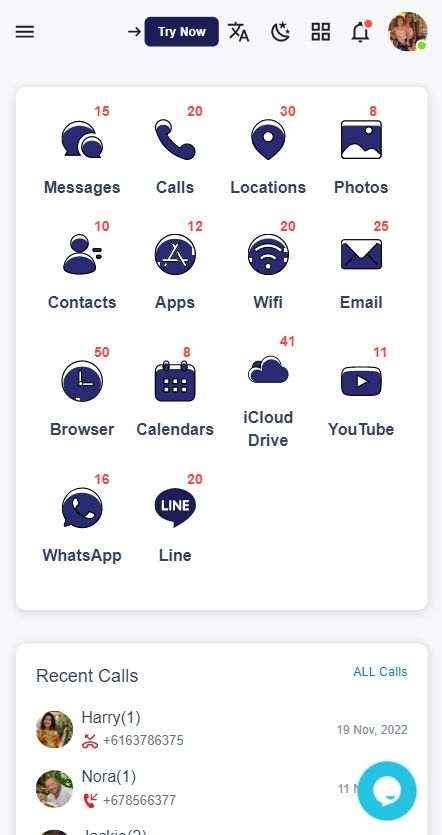 Pros of Using SpyX
1. Undetected
SpyX is hidden and undetected. If you use SpyX to track someone's phone, you will never worry about being caught. It works in stealth mode. And the target user will not know you are tracking the phone. You login to SpyX dashboard to view data of target phone anonymously.
2. Compatible with All iOS Devices
SpyX is designed for everyone who has demand of tracking someone's phone remotely. So, SpyX is compatible with all iOS devices. You don't worry about phone compatibility any more.
3. No Jailbreaking or Rooting
Once you complete 3 steps, you can start remote tracking with SpyX. Jail-breaking or rooting is not required. Because SpyX is use-friendly. And you can operate SpyX smoothly even your are not technician.
4. Safe and Secure
SpyX is 100% safe and secure. And SpyX company will not leak the data of target phone to other platforms or other people. So you don't worry about the safety of your data or that of your target.
5. Accurate Real-time Location
SpyX enables you to track target's live location via a map as well as location history. You can know where the target user is and where he has visited recently.
6. Affordable Price
SpyX provides a dozen of tracking features with affordable price. That means you can enjoy robust phone number tracker with reasonable budget. How great SpyX is! Why not choose SpyX now? It is stronger than you imagine.
In conclusion, iCloud Backup is a reliable automated cloud storage service that makes it easy to backup and share device data. SpyX leverages iCloud backups to provide easier monitoring and better visibility into the activity of your loved ones' devices.