iCloud is one of Apple's great products that can easily sync data between Apple devices using the Bird process and other backup daemons. You probably see it every day on your iOS device or Mac computer. But do you know what exactly it does and how to use all of its features?
This cloud-based service stores, syncs, and backs up data like photos, videos, documents, and apps across all your Apple devices. It has played a major role in iPhone hacking that makes our lives easier, and it's how we're able to retrieve deleted text messages and recover deleted photos. But it's much more than that.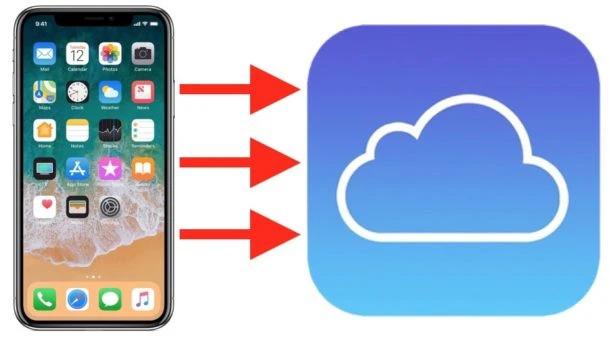 Understanding how this digital storage space works will give you a better idea of what you may or may not want to store online, and whether your private information is safe in iCloud. "How much you trust iCloud really depends on how much you trust Apple," said Thomas Reed, director of Mac and mobile at cybersecurity firm Malwarebytes. Ready to learn more? We've got everything you need to know about what iCloud is, how to set it up, why and when to use it, and how secure it is
What is iCloud?
To understand what is iCloud, it's necessary to know what cloud storage is first. Cloud storage is a storage space available to allow you to store data on remote storage systems. Now, let's come to iCloud. iCloud is a cloud storage and cloud computing service designed by Apple Inc. and was launched on October 12, 2011.
iCloud enables you to securely store data such as documents, photos, videos, and music of all your Apple devices on remote servers, which means you don't need to purchase a portable external disk to back up files. With iCloud, you can access your saved data across any of your Apple devices or on the web at iCloud.com.
What does iCloud do exactly?

At its core, Apple's iCloud saves and protects your most important digital files. What is iCloud more specifically? It's a service that includes the storage, backup and restoration of files. One service even locates lost devices.
Here is a detailed breakdown of some of the services that iCloud offers. You can access them via the iCloud website or apps on a Mac, iPhone or iPad.
Storage

For the bulk of Apple users, iCloud's file storage is its best known (and most important!) feature. Each user with an iCloud account receives five gigabytes of free storage space to store photos, videos, text messages, documents, calendar invitations, contact lists, reminders and more. All these files are synced between your Apple devices through iCloud, so you can access them from any device, whenever and wherever you want.
To get more than five gigabytes of storage, you can purchase an iCloud+ subscription, which starts at 99 cents per month for 50 gigabytes of storage plus the additional iCloud services. Canceling your subscription won't remove what you have already saved to iCloud, but you won't be able to store any additional files.
Don't want to pay for more storage? Try freeing up storage space by deleting photos, apps and other files you don't need anymore. If you still see that pesky "Storage Full" notification after deleting the files from your device, go to iCloud.com and remove them from your iCloud account.
Backup

You can also use iCloud to back up your iOS devices, storing all the data and information from your Mac, iPad or iPhone online instead of on a hard drive. This can come in handy when you need more storage space than your device offers or you need to restore a lost or damaged device.
Choose a full backup or select what you want to have backed up, such as files, photos, videos, text messages, health information and device settings. Once you set up the iCloud backup feature, it will automatically back up your computer or phone daily when the device is connected to a power source and Wi-Fi.
Restore

If you ever need to restore an iPhone after a factory reset or set up a new iOS device, iCloud has you covered. The cloud service can transfer the backup of your Mac, iPad or iPhone stored on its servers to the device, and you won't lose any data in the process. Think of it like an external hard drive, but instead of connecting it to your computer or phone, you connect digitally.
Find My Device

With the Find My feature, iCloud can help you find a lost phone or laptop. Because your iCloud account is tied to your Apple ID account, you can see the location of any of the devices logged in to your Apple ID.
The feature also allows you to play a loud sound to locate the device or lock the device with "lost mode" and erase its data remotely if you can't recover it.
Is it worth it to have iCloud?

Experts agree that iCloud is an essential service for Apple users. Not only is it a convenient and easy way to store files, but it also keeps your data secure from cybercriminals looking to hack your iPhone or other devices.
"Apple uses industry-standard methods for securing data in iCloud and is known for prioritizing privacy and security for their users," says Saket Modi, co-founder and CEO of the cybersecurity firm Safe Security. "Also, Apple users can have iCloud to store their files, data, contacts and others on all their devices seamlessly."
What are the disadvantages of using iCloud?

Unfortunately, iCloud isn't perfect, and there are some downsides to using it. Modi points out that iCloud is not compatible with non-Apple devices, like Android phones. And in the unlikely event that Apple's iCloud system becomes compromised, criminals will be able to access data synced via Apple's cloud service, he says.
Reed also notes that Apple will cooperate with law enforcement agencies, which means that law enforcement can access some of your data if Apple receives a valid warrant. "Keep in mind that your data could find its way into law enforcement hands very easily even if you've done nothing wrong," he says.
How do you set up iCloud?
First, make sure your devices are updated with the latest iOS software. Then follow these instructions to set up iCloud on your iPhone, iPad or Mac:
On your iPhone or iPad:
1.Go to Settings and tap your name at the top. If you don't see your name, tap the sign-in option and then log in with your Apple ID and password.
2.Tap the "iCloud" option in the menu.
3.Toggle the sliders next to the apps and features you want to store on iCloud to the "on" position.
On your Mac:
1.Click the Apple menu icon in the upper-left corner of your screen.
2.Click "System Preferences."
3.Click on "Apple ID," then click "iCloud." If you don't see the "Apple ID" option, click "Sign In" in the upper-right corner, log in to your Apple ID account, then click "iCloud."
4.Select each app or feature you want to store on iCloud.
Back up your iPhone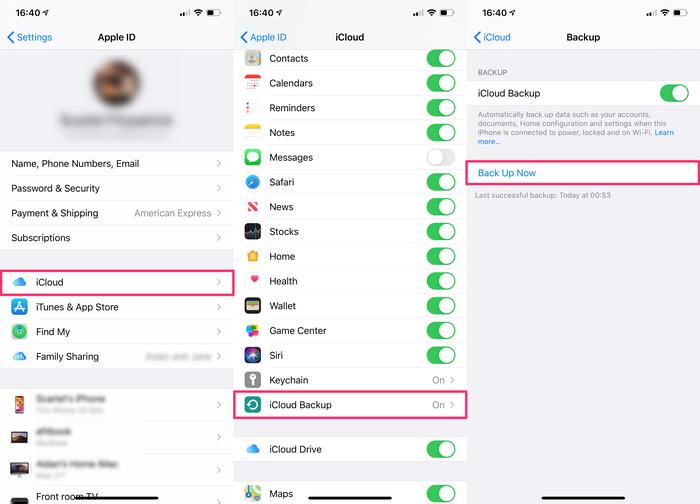 After setting up your iCloud account, make sure you're signed in with the same Apple ID on all your devices. From there, you can follow the steps below to back up your iPhone.
1. Go to Settings.
2. Tap your name.
3. Tap "iCloud".
4. Tap "iCloud Backup".
5. Tap "Back Up Now" to perform a manual backup.
On your iPhone or iPad:
1.Go to Settings.
2.Tap your name.
3.Tap "iCloud."
4.Tap "iCloud Backup."
5.Toggle the "iCloud Backup" slider to the "on" position. iCloud will now automatically back up your iPhone or iPad daily when the device is locked and connected to power and Wi-Fi.
If your device supports 5G, you may be able to perform a backup without connecting to Wi-Fi. On the "iCloud Backup" screen, turn on the "Backup Over Cellular" option.
On your Mac:
1.Click on the Apple menu icon in the upper-left corner of your screen.
2.Click "System Preferences."
3.Click "Time Machine."
4.Select "Back Up Automatically."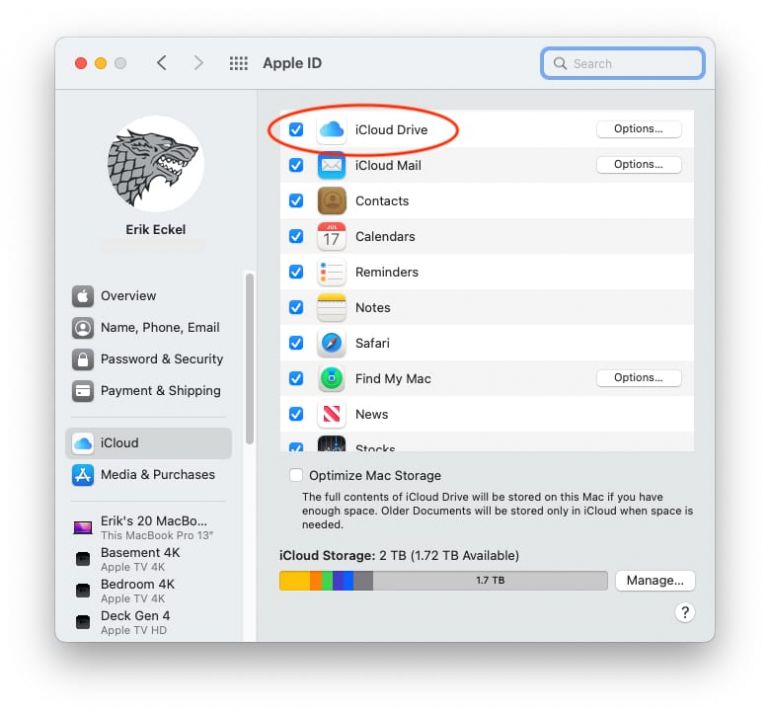 Is iCloud safe?
By now, you can probably answer the question "What is iCloud?" But there's still another issue to consider before signing up: whether it keeps your information safe. And that depends on whether you follow proper online security hygiene, experts say. "There has never been a known breach of the iCloud service resulting in exposure of user data," Reed says. "However, weaknesses in iCloud logins have been exploited multiple times in the past."
Hackers can gain access to your iCloud account if you use weak, easy-to-guess passwords or your login information was compromised by bad actors online. While Apple has many measures in place to ensure your data is safe, you may decide that some information is better kept off iCloud just in case.
Below are some other safety factors to consider when storing your files and other information on iCloud. It's always a good idea to take extra steps to protect your data on your device too, so make sure you're taking advantage of these iPhone privacy settings ASAP.
iCloud encryption
Data stored in the iCloud is encrypted, which means someone can access the information only with a digital key. Although Apple may store your data on third-party servers, these companies don't have access to the keys that decrypt your data.
What's more, Apple stores extra-sensitive data, such as text messages, with end-to-end encryption for added security, according to Dave Hatter, a cybersecurity consultant for inTrust IT, an IT support and cybersecurity company. End-to-end encryption is the safest and most secure way to protect your data because only the sender and recipient can decrypt or access it.
iCloud security

While Apple has many security layers incorporated into its devices and iCloud, it's important to remember that using any cloud system could leave your data vulnerable.
Storing your information on iCloud could be risky because "in more open systems, such as clouds [where various third parties host data], the surface through which an attacker can aim to penetrate the system is invariably greater, which makes it inherently less secure," explains Michael Huth, PhD, a professor at Imperial College London and co-founder and chief technology officer of Xayn.
That said, users can take some security measures to protect data stored on iCloud. Hatter recommends enabling two-factor authentication (2FA) or multifactor authentication (MFA) on your iCloud account. "In general, you should enable MFA anywhere and everywhere possible," he says.
iCloud privacy
Apple puts privacy first and is known to have more stringent cloud privacy settings than other tech companies. "Of all the tech titans, Apple is by far the most privacy friendly," Hatter says.
Though Apple relies on other companies' servers to store user data, "third parties will only ever see encrypted, random data without any associated metadata," according to Huth. That's not to say the company doesn't know anything about your data. "Apple will still be able to learn all the associated metadata—for example when certain types of data are stored to the iCloud, retrieved from there or synchronized with other user devices," he says.
That access comes into play when law enforcement wants to see information for certain users. "While we may trust Apple to hold such information, law enforcement has recourse [think subpoenas] to demand such information from Apple," Huth says.
The bottom line? If there is information you wouldn't want someone else to get access to, it's likely best not to have it on your device.
The above is the detailed information about iCloud. I hope this article can help you understand what iCloud is for and how to read and view iCloud backup data.
But if you want to secretly view someone's data through the above method, it won't work, because once you log in to this account on other iphone devices or the iCloud website, the iCloud of the original device will identify which devices are currently logged in. So is there a way to view someone's iCloud data secretly and without leaving a trace? that is SpyX. SpyX leverages iCloud backups to more easily monitor and better understand the activity of your loved ones' devices.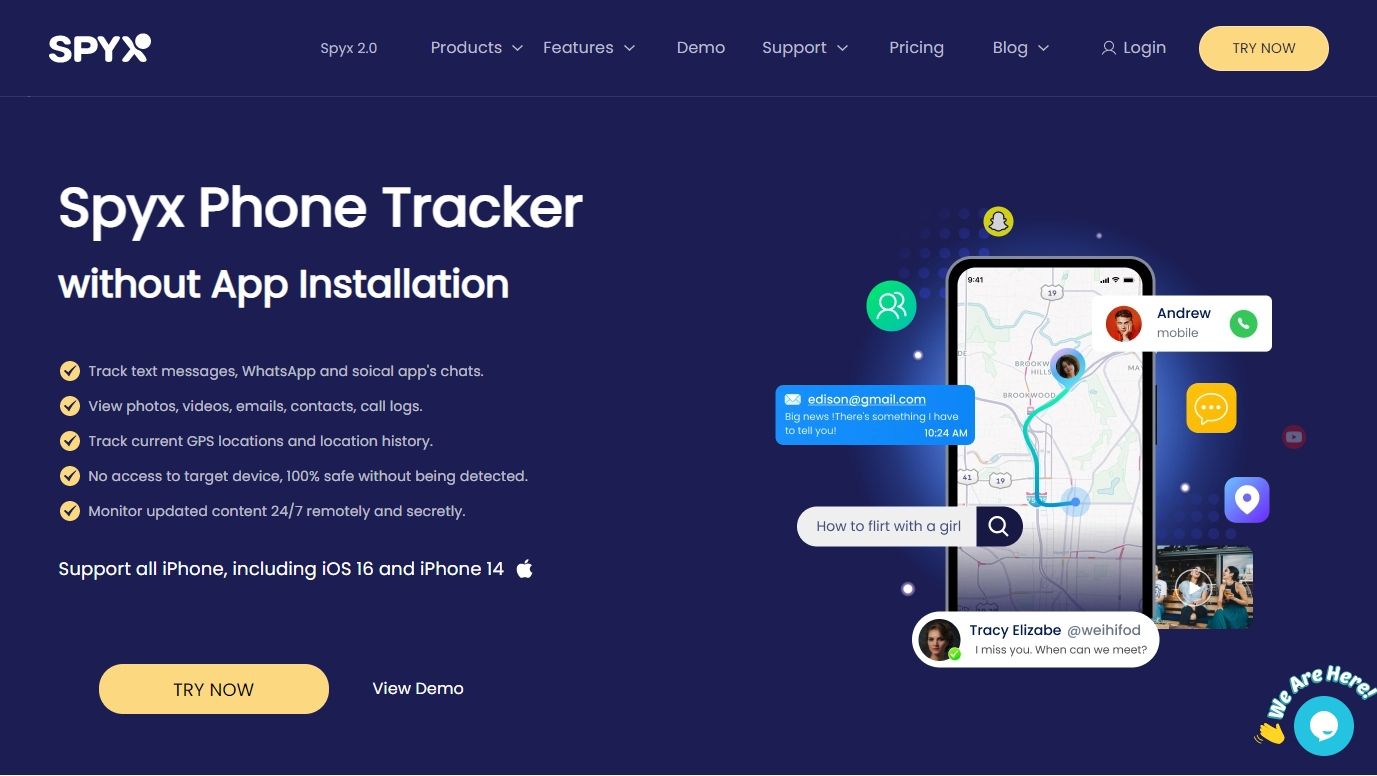 Pros of Using SpyX
1. Undetected
SpyX is hidden and undetected. If you use SpyX to track someone's phone, you will never worry about being caught. It works in stealth mode. And the target user will not know you are tracking the phone. You login to SpyX dashboard to view data of target phone anonymously.
2. Compatible with All iOS Devices
SpyX is designed for everyone who has demand of tracking someone's phone remotely. So, SpyX is compatible with all iOS devices. You don't worry about phone compatibility any more.
3. No Jailbreaking or Rooting
Once you complete 3 steps, you can start remote tracking with SpyX. Jail-breaking or rooting is not required. Because SpyX is use-friendly. And you can operate SpyX smoothly even your are not technician.
4. Safe and Secure
SpyX is 100% safe and secure. And SpyX company will not leak the data of target phone to other platforms or other people. So you don't worry about the safety of your data or that of your target.
5. Accurate Real-time Location
SpyX enables you to track target's live location via a map as well as location history. You can know where the target user is and where he has visited recently.
6. Affordable Price
SpyX provides a dozen of tracking features with affordable price. That means you can enjoy robust phone number tracker with reasonable budget. How great SpyX is! Why not choose SpyX now? It is stronger than you imagine.