Texting has become a vital aspect of our day-to-day life. These days, almost everyone uses texting apps to communicate with one another. So, can we agree texting is the new deal now? Despite the positives of texting, it may not look great if you find your partner on their phone typing frantically at odd hours. So, how do you view text messages sent and received on your partner's device? There are many ways you can spy on someone's text messages without their phone for free. In this article, I'll look at 5 apps you can use to view text messages sent and received from another phone without them knowing.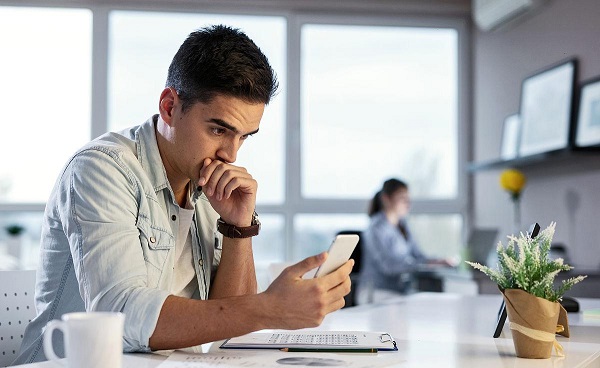 Part 1. Why View Text Messages Sent and Received Online
Catch A Cheater
Sometimes people don't want to admit they've been caught cheating and will try to deny everything, even if there's evidence right in front of their face. With the best phone tracker app, you can catch a cheater red-handed by tracking all phone activity from calls and texts to internet history and GPS location data. This information can then be used as solid proof that something fishy is going on behind your back.
Parents Keep An Eye on Their Children
It's not always possible for parents to be with their kids every second of the day, but thanks to phone tracker apps, they now have a way to keep track of where their children are at all times. Whether they're out playing with friends or just running errands around town, phone tracker apps let parents know their children are safe and sound. Plus, some phone tracker apps even allow parents to remotely control their child's phone usage, so they're not spending too much time on their device or browsing unapproved websites.
Part 2. Top 5 Apps to View Text Messages Sent and Received on iPhone
The good news is that there are many options for phone tracker apps out there! We've compiled a list of some of the best ones below so you can find one that works for you and download them immediately.
1. SpyX-Best Messages Monitoring App
SpyX is a great phone tracker for iPhone. It enables you to track sent and received messages without target phone. You don't need to install app on the target phone. So easy to track activities of target phone with SpyX!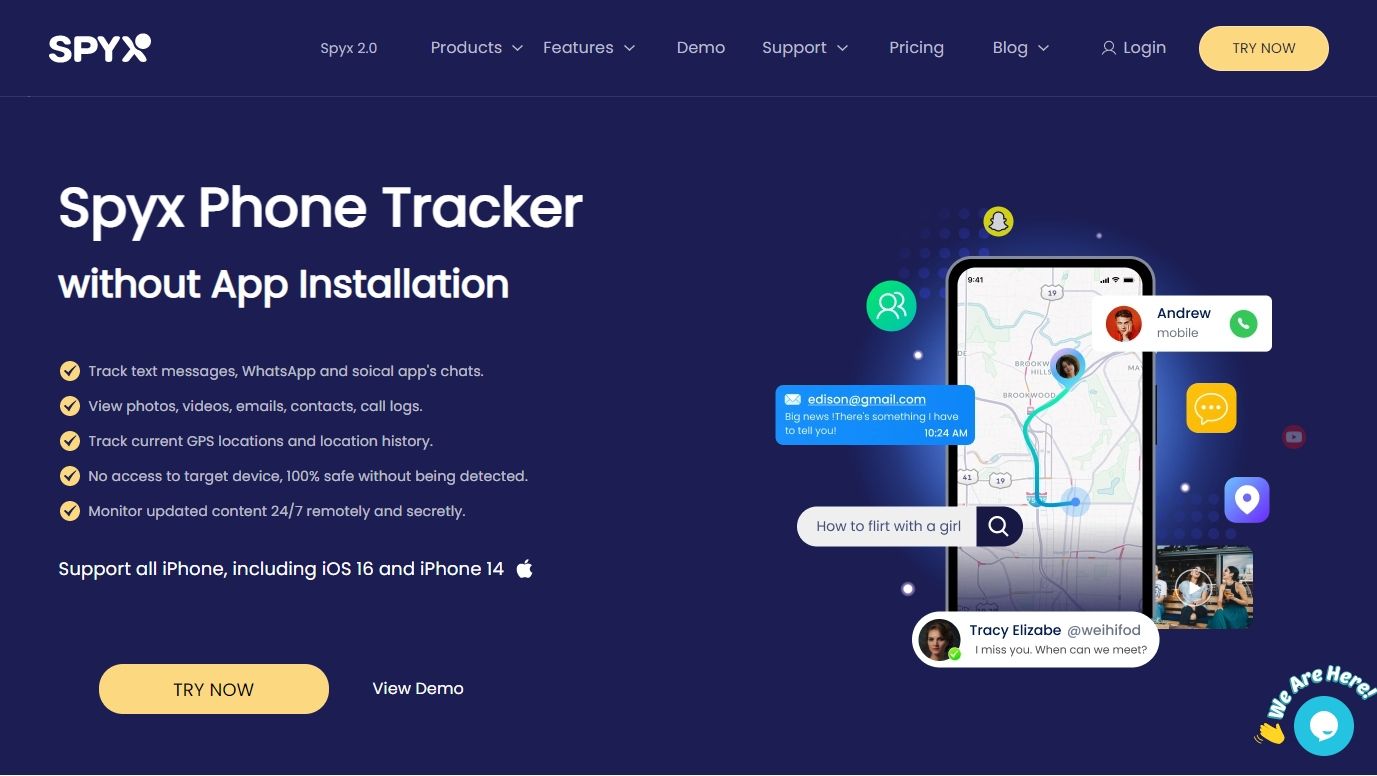 Strong Tracking Features of SpyX
GPS Location Tracking
With this function, you can track the phone on a map in real-time.
Phone Call Recording
This function records all incoming and outgoing phone calls for future reference.
Call Log History
All phone call logs are recorded and stored in the phone tracker app dashboard for easy access.
Social Media Monitoring
You can keep an eye on all social media activity from the monitored phone, such as Facebook, WhatsApp, Instagram, Kik, etc. This includes posts, messages, comments, and more!
Spy on Text Messages
The phone tracker app can spy on all text messages sent and received from the monitored phone.
Internet Browsing History
See what websites have been visited on the monitored phone's internet browser.
Control Panel View
The control panel is where you go to access all the information collected by the phone tracker app. It's a centralized location where you can see all phone activity at a glance!
Advantages of SpyX
Ease of Use
Any phone tracker app worth its salt must be easy to use. You shouldn't need an IT degree to install and operate a phone tracking software! Look for one that's simple, intuitive and doesn't require much effort on your part.
Device Compatibility
The best phone tracking app-SpyX is one that's easy to use and compatible with most phone brands. If the phone tracker app isn't user-friendly, it defeats its purpose!
Available Features
When looking for a phone tracker app, make sure to compare the features offered by each one. The best phone tracking app SpyX offer a wide range of features so you can track all aspects of phone activity!
Price
Phone tracker apps vary in price, so finding one that fits your budget is important. However, just because an app is cheap doesn't mean it's not worth the money!
Customer Support
If you have any questions or problems with the phone tracker app, be sure to check out the customer support options. Good customer support is essential for a good phone tracking experience!
Steps to Use SpyX to Track Sent and Received Text Messages
Step 1. Sign up Free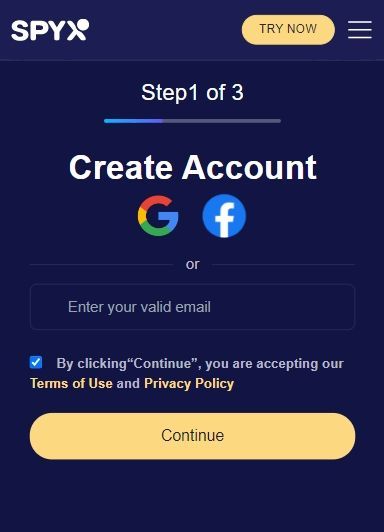 Step 2. Set up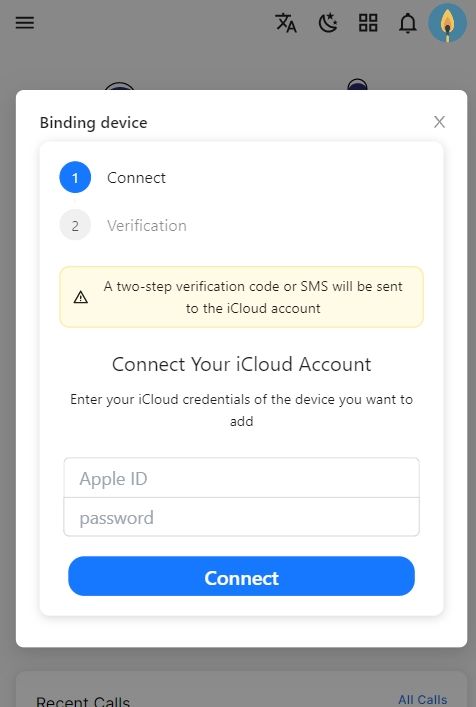 Step 3. Start Tracking Text Messages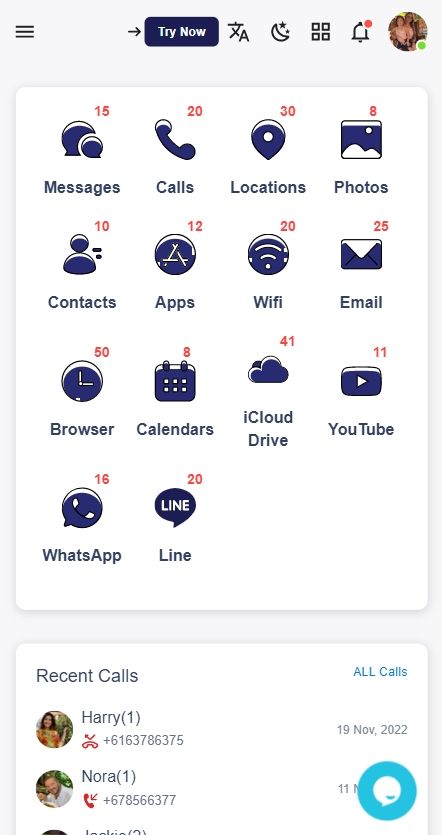 2. eyeZy-Get Text Messages from Another Phone
Eyezy is another great phone tracker app that's geared towards parents. It allows them to track their child's location in real-time, view contact lists and messages, monitor internet activity and more.
But it does not have such extensive functionality. Also not a large number of payment methods.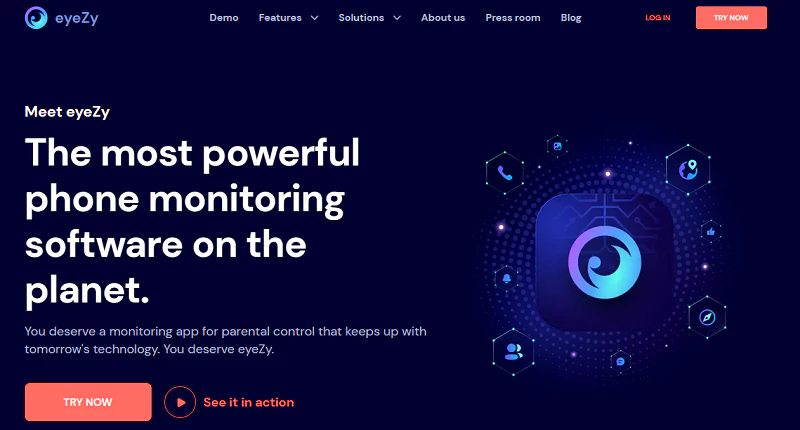 3. mSpy-Spy on Text Messages without Target Phone
mSpy is one of the most popular phone tracker apps available and it's perfect for catching a cheater.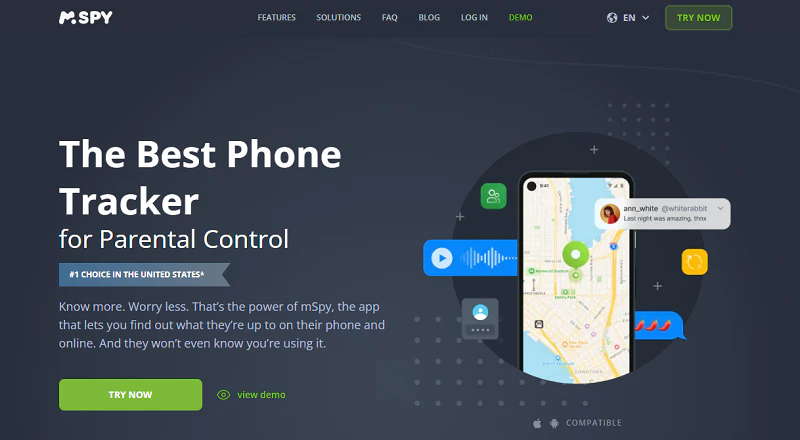 The main features:
● GPS tracking
● Call and text monitoring
● Social media monitoring (Whatsapp, Snapchat, Facebook, Twitter, Viber etc.)
● Email access data (Outlook.com & Gmail)
● App blocker (Blacklist apps or phone features to prevent unauthorized phone use)
● Complete confidentiality of data of all users
● Easy to download and set up the app
● Support for tracking all phone models and all operating systems
● 24/7 support that will help install or properly configure the phone at your request
4. SpyBubble-Track Text Messages without Them Knowing
TheSpyBubble offers features like GPS tracking, phone call monitoring, social media monitoring, and SMS tracking. You can access the SMS Tracker function on Android and iOS devices. This feature can also trawl images and other multimedia files on your partners' texts.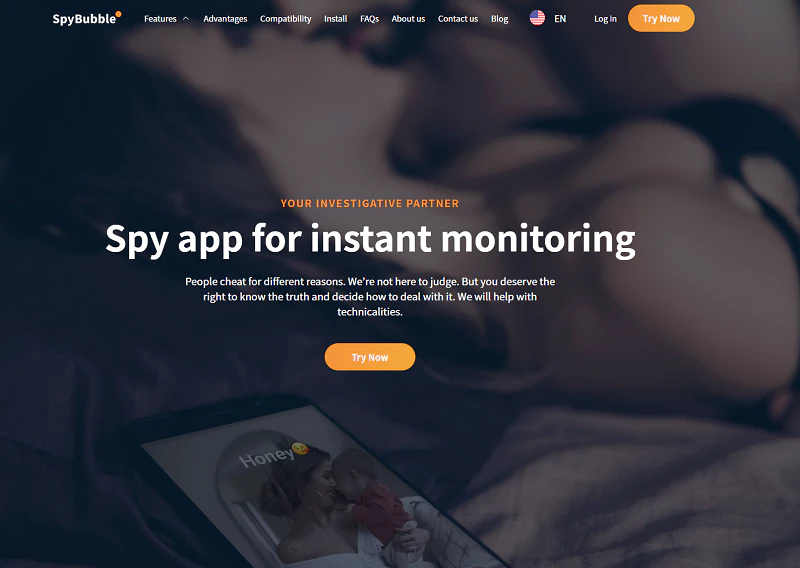 Another unique quality of this app is that it works with older phone versions, unlike other spy applications. TheSpyBubble is compatible with all devices using iOS 6 or Android 4.0 and higher. Now, you have no excuse not to monitor your partner if they act weird.
5. Spyic-Clone Someones Text Messages
Spyic bills itself as the most powerful spy software available today because it tracks everything without needing physical access to someone's phone or tablet device. All phone data like call logs, text messages, social media posts and more can be tracked remotely using this phone tracker app!
The main features:
● No phone access required
● Track phone activity remotely
● Calls made can be tracked and recorded (when allowed by law)
● Text messages sent and received can be seen in real time on the phone tracker app dashboard
● GPS location data is available to show where a smartphone has been at any given point of time

Part 3. Conclusion
When it comes to phone tracking, SpyX is the best option because it's reliable, affordable, and easy to use. It offers a wide range of features that let you track all aspects of phone activity! So if you're looking for a phone tracker app that delivers, look no further than SpyX!