When your children spend much time on social media app LINE, you feel afraid that your kids are not safe. At that time, you need a LINE spy app to keep an eye on your children. Then you can keep a secret track on your children to know whom they are chatting with, what they are talking about. With LINE spy app, spouse can monitor partner's activities on the phone, employers can protect essential data, files from message leakage.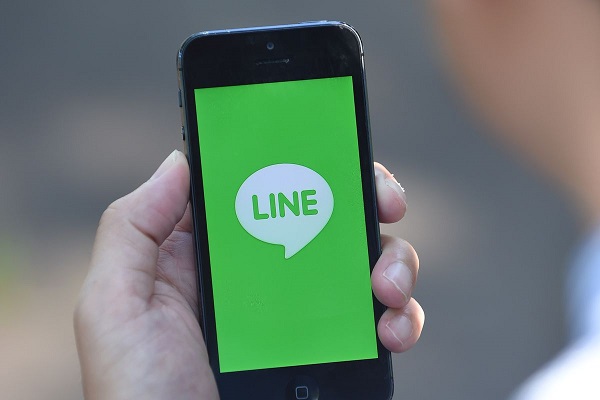 Part 1. What Is LINE
LINE is a very popular application and is mainly used by kids. It has many interesting and funny stickers and emojis. As an online free messaging app, LINE combines games, apps and attractive chat stickers together. It is easy and flexible to use. With LINE, you can send and receive messages anytime, anywhere; you can send messages in a group and single texts to anyone.
However, it is also popular among predators. Maybe your child is the next aim of the predator. To protect your children, you'd better choose a phone monitor and track LINE messages and conversations from children's phone.
Part 2. Why Do You Want to Spy on LINE Messages
There are a number of reasons that you need to spy on LINE messages. Look at the benefits of LINE spy app.
1. Parents
Yes, SpyX is focused on parental control. It enables you to track all your children's online activities to protect them from cyberbullying, sexual predators, syberstalkers and so on. 65% of teens have been involved in a cyberbullying incident, 82% of sex crimes involving a minor are initiated on social media, 75% of children share personal information about themselves and their families online.
2. Partner/Spouse
Are you curious when your partner keeps sending messages on his phone and always smiles? You want to know everything about his phone, but you don't want him know your secret idea. All you need is to make sure whether your partner is still faith to you.
3. Employer
Employee productivity is essential for the company. And you need to make sure employees are working normally and not chatting online or leaking important files or data to the competitor. LINE monitoring app can help track employees' activities on the phone remotely.
Part 3. How to Spy on Someone's LINE messages without Them Knowing
Is there a simple method to spy one someones LINE messages without knowing? Yes, SpyX is a perfect LINE spy app for you.
1. SpyX-best LINE spy app for iPhone/Android
SpyX is a LINE spy app designed for parental control, employee surveillance and individual use. It can track LINE chat messages, record LINE calls, monitor keystrokes and capture screenshots. It also records SMS messages, GPS locations, GEO-fencing, call recordings, call history, website browsing history, clipboard history, and social chat history on WhatsApp, facebook, WeChat, Skype, Hike, and Viber.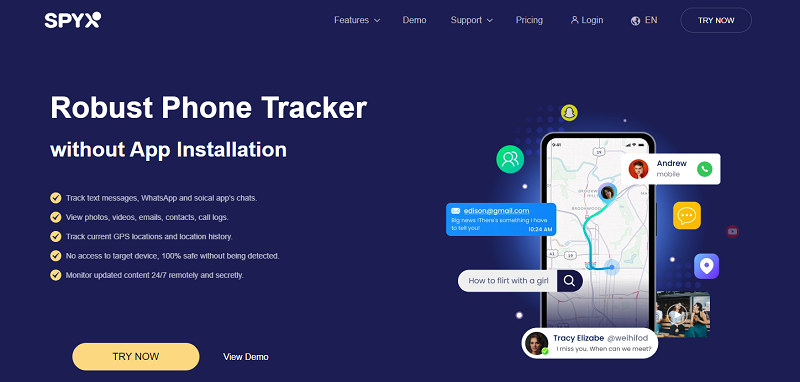 If you are searching for powerful LINE spy app, SpyX is your best choice. It stands out with user-friendly interface, amazing monitoring features and professional customer support. To make a reasonable purchase, you can get more features of SpyX with free demo view.
2. How to use SpyX to track LINE messages
The whole process is very simple and clear.
Step 1. Sign up free for SpyX LINE spy app.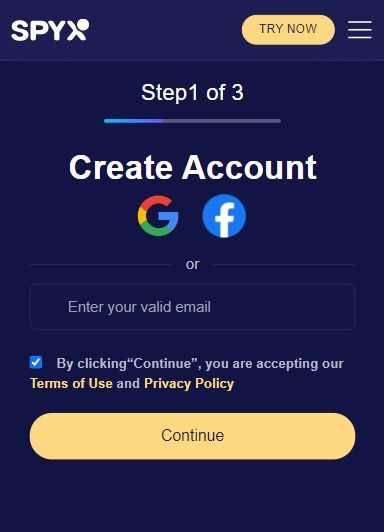 Step 2. Pick up suitable monthly plan as 1 month, 3 months, 12 months.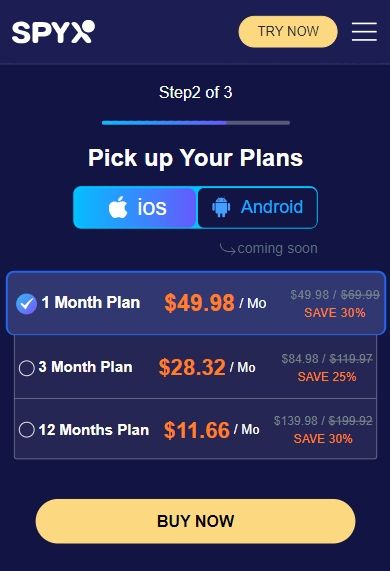 Step 3. Verify iCloud of target iPhone, you need to enter Apple ID and password.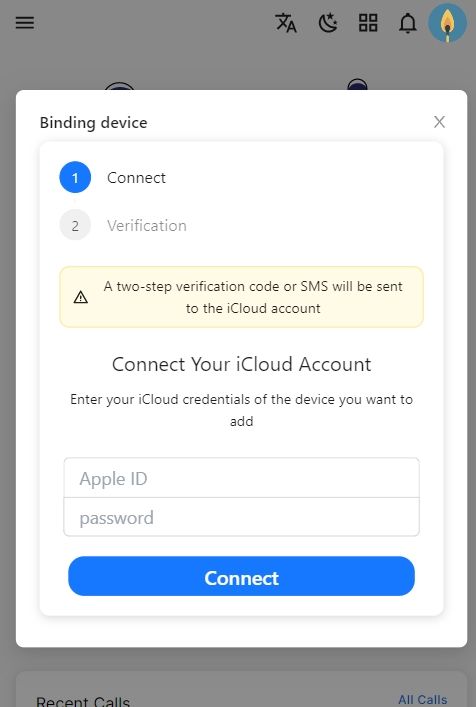 Step 4. Login to SpyX dashboard and start spying.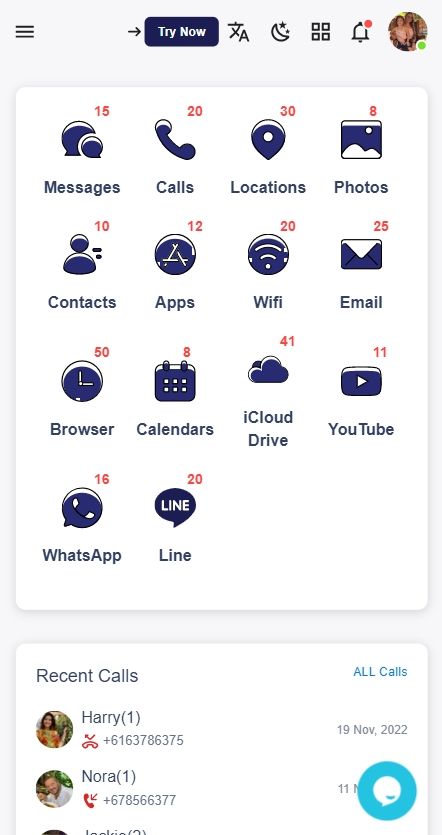 3. What other benefits of SpyX phone tracker
Except for tracking messages of social media apps, SpyX can track all activities on target phone, such as:
SMS tracking
GPS tracking
Web history tracking
whatsApp tracking
Facebook tracking
Multimedia tracking
Snapchat tracking
Instagram tracking
Email tracking
Call logs tracking
Installed apps tracking
Viber tracking
Part 4. Conclusion of LINE Spy App
Social media app brings much convenience and happiness to our daily life. However, we should pay attention to the harms of these apps, especially for underage children. LINE spy app is a an effective method to ensure children's online safety when they use LINE for messages. SpyX monitoring app can allow you remotely spy on all incoming and outgoing LINE messages on your children's device. It is the perfect tool for parents concerned about who their children are chatting with.
FAQs
Q1. Why spy on LINE messages?
Parents want to protect children when it comes to their safety online; boss wants to protect essential data and file from leakage and ensure that employees are working not chatting online; spouse wants to make sure that wife/husband is reliable.
Q2. Can I use a free app to spy on LINE messages?
In fact, there is a phone tracker that is free for all functions. Some of the apps offer free features and versions that you can make the most of the app in the beginning. If you want to spy on LINE messages for long time and get more information, you'd better purchase a paid spy app with complete functions.
Q3. How do I see my activity on LINE app?
Open the Line app and navigate to the profile of the person you're interested in by tapping on their name in the list that appears. Tap on 'Posts' in the lower left-hand corner just as you did before. You can also tap on their profile and see the message just under their name.
Q4. How do I search messages in LINE?
Step 1. Tap the search field at the top of the Home or Chats tab.
Step 2. Enter what you want to search for in the text box.
Note: To get the best search results, enter a keyword that's at least two characters long.
Q5. How can I recover deleted chat from LINE?
Launch LINE on your Android, go to its Settings > Chats, and select the feature to backup and restore chat history.