Do you remember the good old days when people communicated via landline telephones? You had to schedule a call in advance to make sure the person you were calling was home. Or you had to call multiple times until someone finally picked up.
But today, reaching someone is much easier. You can call anyone, even if they're not home. And you can skip the voice conversation entirely and message them for an instant reply.
In fact, most people today prefer to communicate using texting apps, such as iMessage. Texting allows you to reach out to someone even when both of you are busy. In many respects, text messages make it possible to have more meaningful conversations than you could have on a phone call.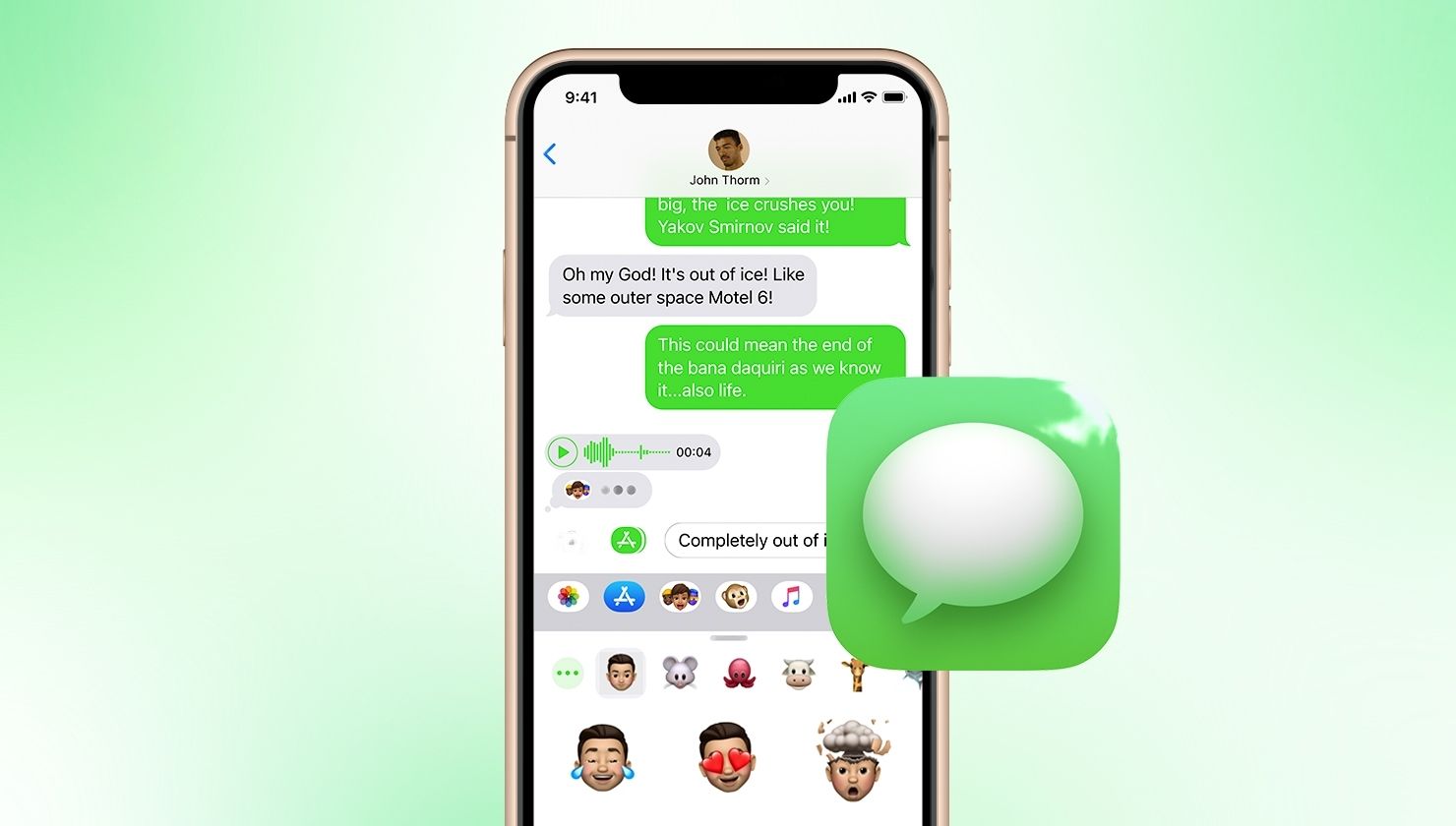 The Popularity of iMessages: Stats and Numbers
iMessage is an instant messaging service developed by Apple Inc. exclusively on Apple platforms. It was launched in 2011 and became extremely popular among macOS, iOS, iPad, and watch OS users.
Here are a few facts about iPhone text messages that you might have missed:
· iMessage is estimated to have about 1.3 billion active users worldwide;
· The number of iMessage users is growing in the USA, as many people prefer iMessage to other messengers;
· iMessage is only available on the Apple OS and is not compatible with Android or Windows. This means that you can't use iMessage without Apple ID.
And because iMessage is an Apple product, you know it's secure. That's good from a privacy standpoint, but what if you want to know how to see someone's iMessages? What if you need to see what your kids are saying on their iPhone, for safety reasons?
Remember, anyone can send them an iMessage. Or a text message. There's no message request approval process. If a stranger knows your kid's phone number or their iCloud username, they can message them.
And that's hugely problematic, especially in a world filled with scammers, predators, creeps, and other people you don't want associating with your child or teen.
And remember that Green vs. Blue bubble we talked about like two minutes ago? The color of their iMessage text bubble can actually lead to cyberbullying.
So is it possible to monitor your child's iPhone to save them from harm? Is there a way to access someone's iMessages? Can you find out if they're chatting safely, with people you trust, and having conversations that are suitable for their age? Yes. In fact, there are four ways. And we're going to walk you through each and every one.
How to Read Someone's iMessages Online: 5 Ways
Method #1: Get a Monitoring App, Like SpyX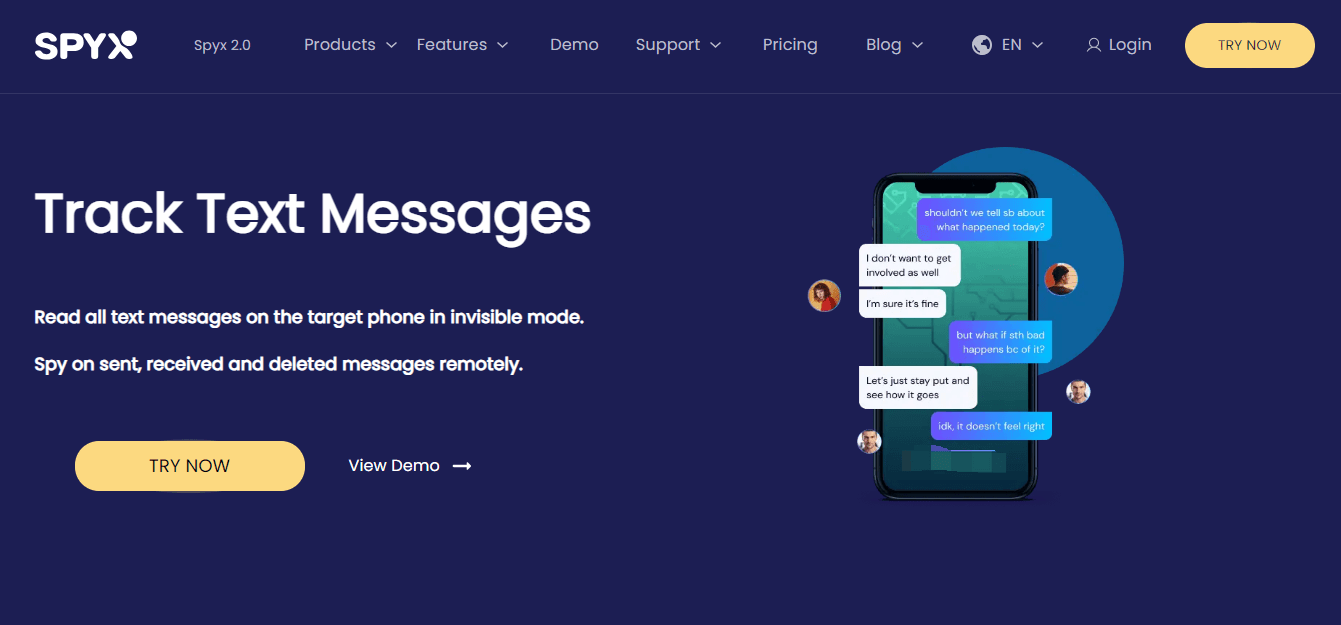 If you have another iPhone, iPad, or Mac lying around, you know how to get someone's iMessages on your phone without them knowing. But what if you don't? What if you want a more advanced monitoring solution?
Then you can learn about SpyX. The iMessage monitoring app is designed to let you view all their iMessages from any device of your choice. This includes other iOS devices, Macs, Windows PCs, and even Android.
Just buy a SpyX subscription. Just follow the instructions and you'll be up and running in no time.
After purchasing, you will be able to log into the dashboard to see everything they have to say in their favorite social media and chat applications. This includes iMessage, which gives you access to all their iOS-to-iOS messages, as well as regular text messages sent between iOS and Android devices.
Just go to your control panel and you can see every conversation. You'll know who they're talking to, what they're saying, and when they're saying it. It's almost like having their iMessages app in your hands without holding their phone.
Method #2: Sign Into iCloud on Another iPhone or iPad
If you have a spare iPhone or iPad lying around, you can access someone's iMessages quite easily. If you know their iCloud credentials, simply sign into their account on your spare iPhone or iPad.
In a matter of seconds, you'll have access to their iMessages. Whenever someone sends them an iMessage or text message, you'll receive it on your device.
It's important to note that with this method, being able to sign into iMessage without notification isn't possible. That's because they'll receive a message on their device indicating that they're now using iMessage on another device.
Method #3: Sign Into iCloud on a Mac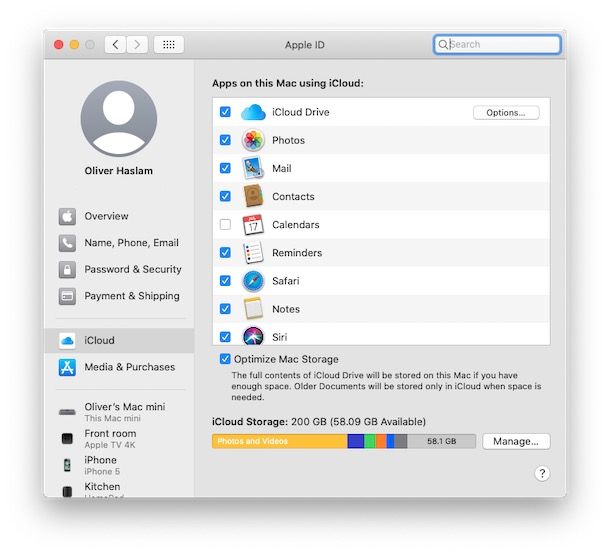 So, you want to read someone's iMessage without them knowing, but you don't have a spare iPhone or iPad lying around. We get it. But you're not entirely out of luck. If you have a Mac, you can use the same method as above. Just sign into iCloud on your Mac, and you'll have access to everything.
Once again, we need to point out that this method isn't foolproof. They'll also receive a message that they're now signed into iCloud on a Mac.
Method #4: Use an Apple Watch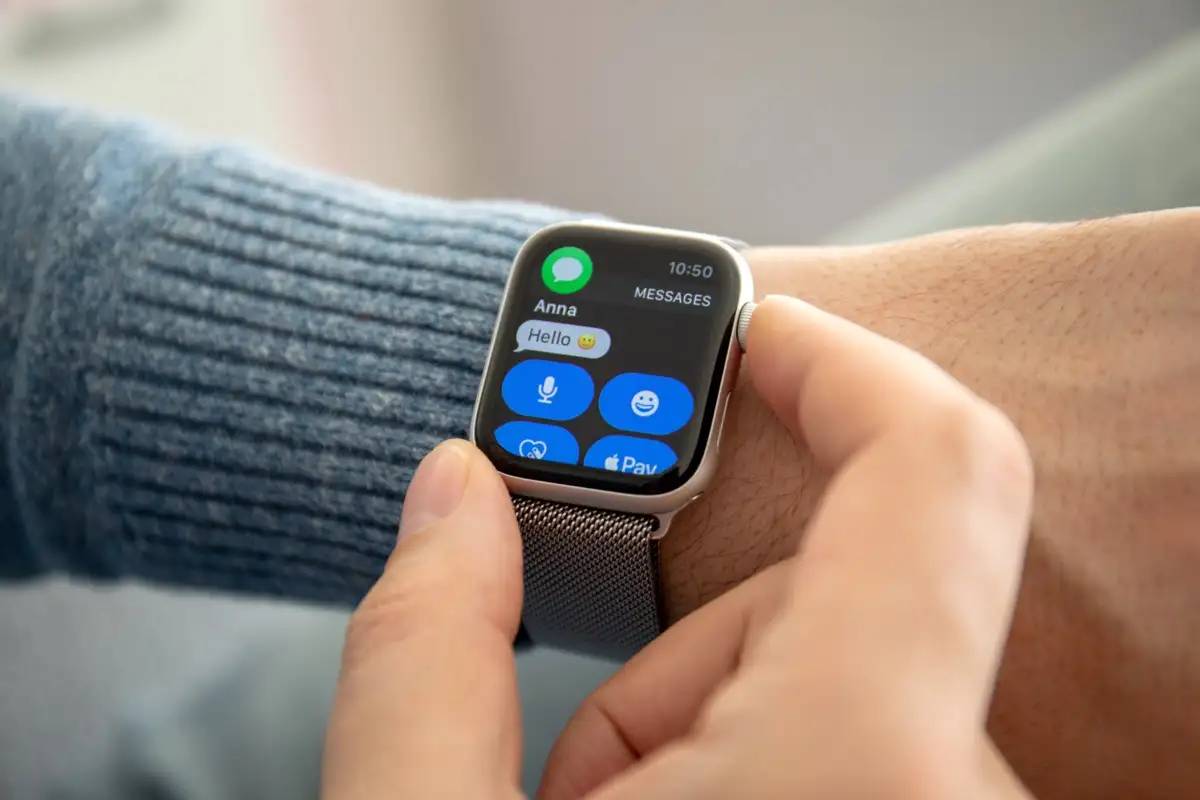 No iPhone, no iPad, and no Mac? No problem. Knowing how to see someone's iMessages without their phone is easy if you've got an Apple Watch. Just pair your Apple Watch with their phone, and you'll be good to go.
For this method to work, you'll need to have access to their iPhone. And keep in mind that once the Apple Watch is paired with their iPhone, they'll receive a notification that their iCloud credentials are tied to an Apple Watch.
But since you'll have access to their iPhone during setup, you can simply clear the notification. If you're quick enough, they'll never clue in that you know how to track iMessages.
Method #5:Getting Someone's iMessages via iTunes Backup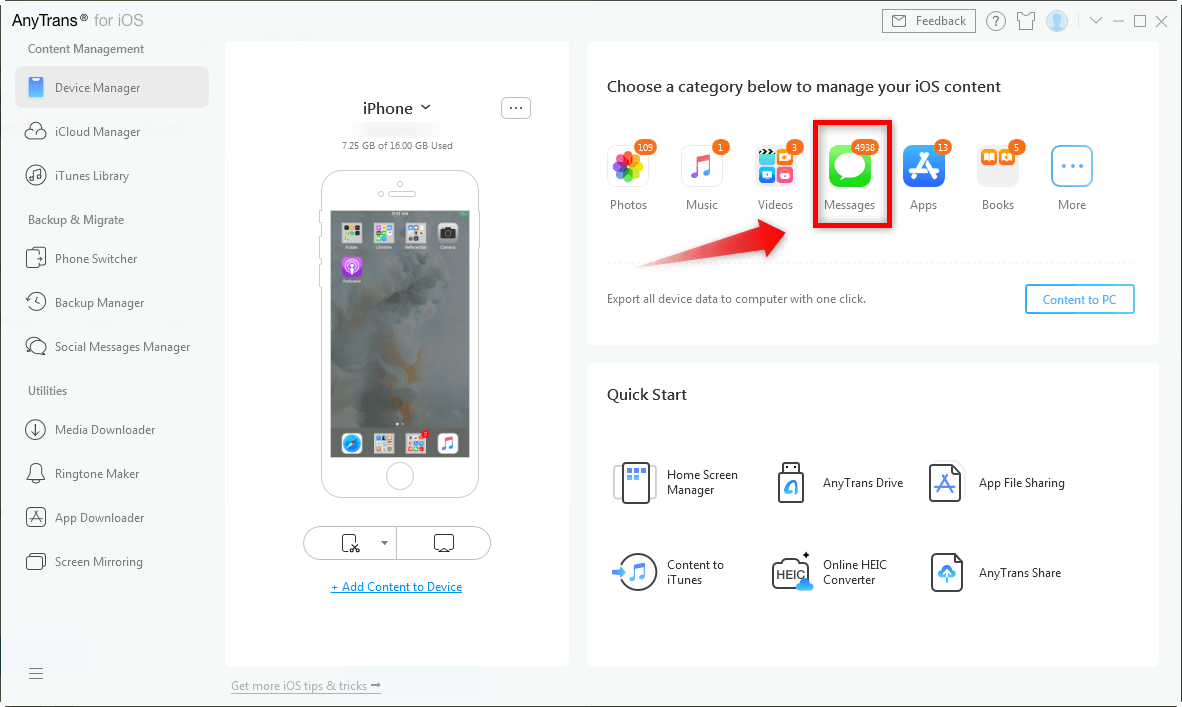 If you're in dire need of viewing someone's iMessages online, you can use an iCloud backup extractor. It can help you see the backed-up data, including text messages, stored on another person's iPhone. You're likely to get the freshest data, as Apple recommends doing regular back-ups.
Follow these steps to intercept another person's iMessages using the backup:
Step 1. Download and install an extractor (it can be any app you like).
Step 2. Launch the app and click Recover from iTunes (or whatever the button might be called in the app you're using). Then, click Start.
Step 3. Select the type of data you need to see. In your case, it's iMessage.
Step 4. Start scanning the source of data. When the process is complete, you can read another person's iMessages.
See more with SpyX
SpyX is packed with tons of useful features. There are many more things in SpyX that you will love. If you want to go beyond just knowing how to read someone's iMessages online and prefer to see what they have to say on the go, SpyX has you covered.
With the help of this powerful tool, you can access their chat history in WhatsApp, Kik, Telegram, Viber, Line, Snapchat, Hangouts, Skype, Instagram, Messenger and even Tinder. Yes, Tinder. Once you know how to retrieve text messages on iPhone using SpyX, you'll know how to do the same with any other chat app.
If you want to view other people's iMessages safely and privately, parental control apps like SpyX are the way to go.