One of the most essential things to note nowadays is that we make several calls to our contacts but can only examine the call history with a few of numbers shown. After deleting some of the numbers, there is a small possibility that we will be able to view the previously called numbers, but that is only a slim probability. Same is the case with Boost Mobiles. Surely you all know about that.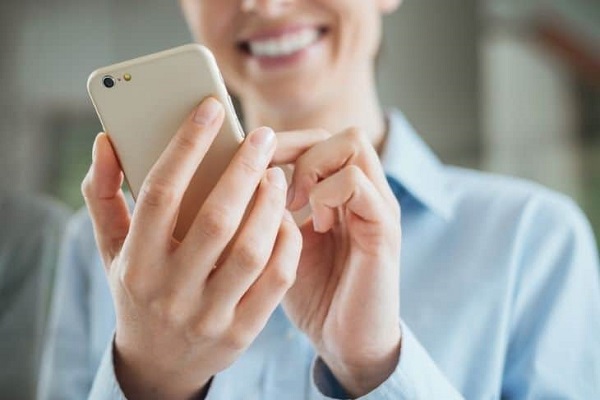 Part 1. How To View My Boost Mobile Call History?
Boost Mobile is an amazing technology that helps the users to have a certain monthly plan for the requirements of mobile talking without any particular contract. And if you are a customer of the Boost Mobile Services that you surely know that the company provides some of the best features of tracking the calls that you make and you receive. There are many different ways of checking the boost mobile call history on your phone.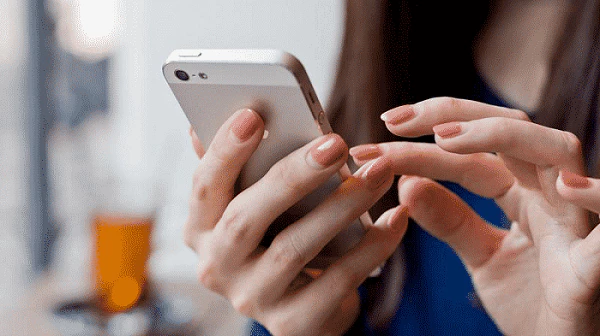 1. Via Your Handset
Follow these necessary steps to make sure that you are effectively able to track your boost mobile call log.
Step 1.
Press the navigation button 'OK' on the handset of Boost Mobile that you have. The navigation button here enables you to have access the 'Main Menu' where all the applications are.
Step 2.
Now you need to scroll through the different applications when you need to find what you are looking for.
Step 3.
Press the button 'OK' again when you find the 'Call History' section has been highlighted on the handset.
Step 4.
Now you have the choice of which call history to look up. There are options for 'Outgoing Calls,' 'Incoming Calls' and 'Missed Calls' as well. Select your option and hit the 'OK' button to view the call history.
2. Online
Sometimes, it so happens that the Boost Mobile isn't able to display all the call logs on the handset all at once. So for that, there is a way to check your call history online as well. Follow these necessary steps to check the Boost mobile call log online.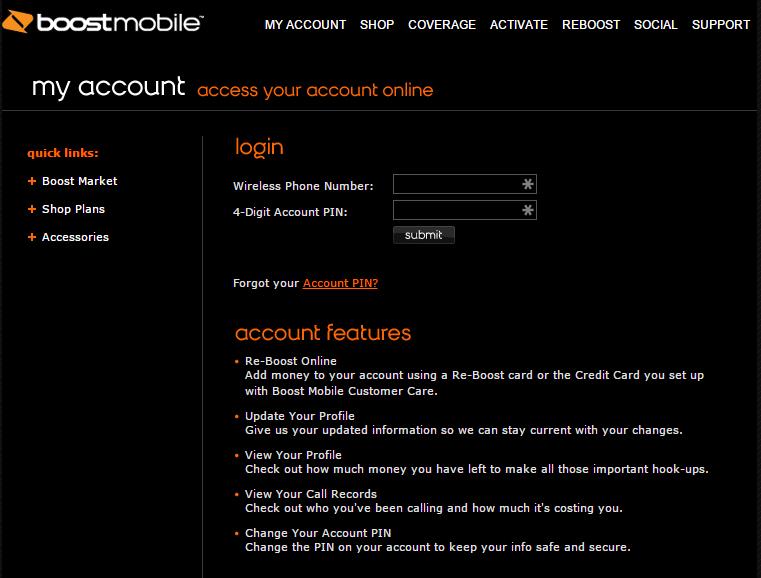 Step 1.
For tracking the phone call history of the Boost Mobile online, all you have to do is log in to the official website of Boost Mobile.
Step 2.
The next step is to establish an account, or if you already have one, log in.
Step 3.
Once you are logged in to your account, the next step would be to enter the 10 digit phone number of your Boost Mobile.
Step 4.
Press the button 'OK' and select the call history section to view your call log of Boost Mobile.
Part 2. How To View Other's Boost Mobile Call History?
Now that you know how to track your own call history for Boost Mobile, it is time to learn about how to check the call records of other's Boost Mobiles. As you can see, knowing what your child is doing is critical. Especially when he/she has a mobile phone for company. And by checking the boost mobile call and text history, you can keep a watchful eye on the activities of your child.
It is true that with the advancement of technology, children have begun to use this advancement in the wrong way and that certainly poses a threat to their lives. So it is really important for a parent to understand the importance of tracking the activities of their children's phones. There are several methods for tracking your child's boost mobile call history. You will need to create an account first. For tracking the call history, go to the website of the Boost mobile and enter the details of the phone that you want to keep a track on. You are greeted with a number of data option from which you have to select the one with the 'call history' section and you have the desired results.
1. View Someone's Call Log With Phone Spy Tool
Whenever the online doesn't work. Other options exist for tracking someone's Boost mobile call record. All you need to do is pick out a good phone spy software to do the work for you. The importance of Phone spy tools for viewing the call history of Boost Mobiles if known to everyone and that is the reason why these spy tools are gaining so much popularity when it comes to Boost mobile call and text message history checking. Yes, you heard it right, these phone spy tools not only help the users to know about the call history of someone else's Boost Mobile but also the text messages that they send as well.
It definitely works in the favour of the parents who want to keep a watchful eye on their children's activities. Nowadays, it is especially important for parents to keep an eye on their children's cell phones, and with the aid of these spy tools, it is really easy to do so.
2. How To View Other's Boost Mobile Call History With SpyX
SpyX is an amazing app that has gained major popularity over the last few years for its amazing performance and features that make it an awesome app for viewing the Boost mobile call history. A fantastic software for people who wish to keep track of someone's call log and text messages. Known to be one of the more popular and well-known names in the phone spy tools section, SpyX can be an ideal option.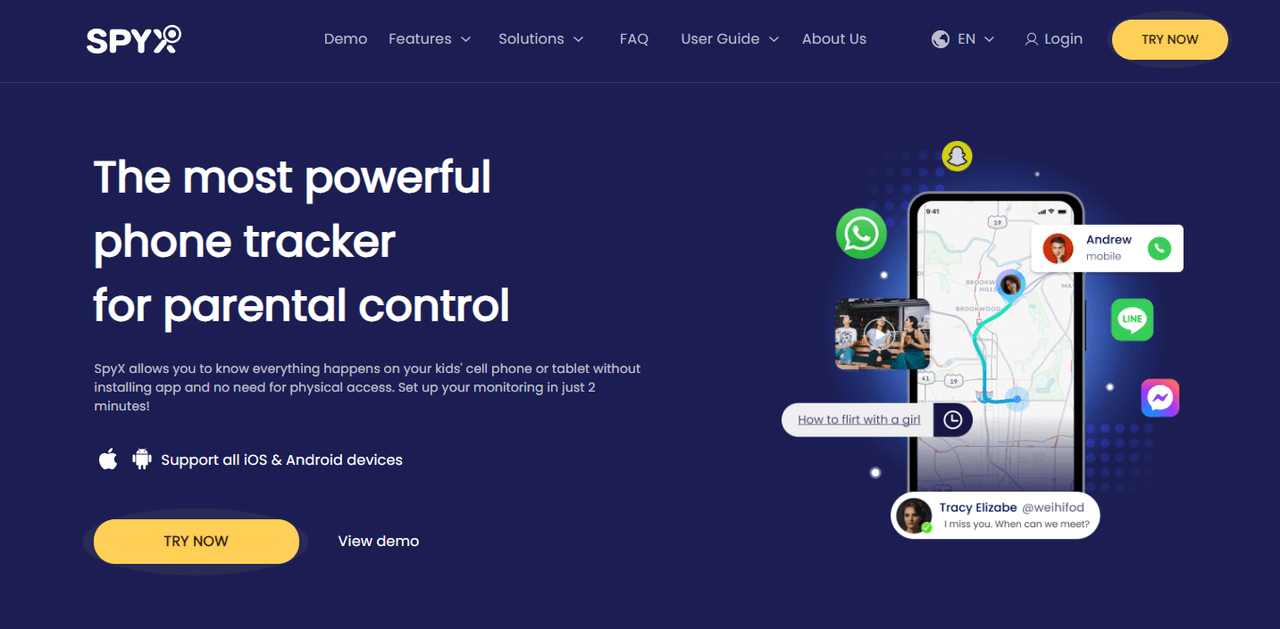 There are some steps that you need to follow for properly view the call history.
Step 1. Sign up Free
Vist official website spyx.com. All you have to do here is to create a free acoount with valid email.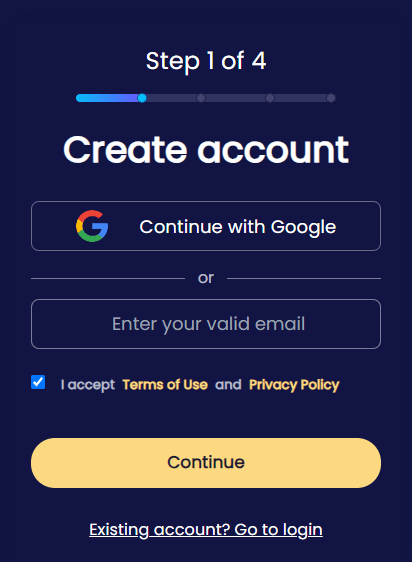 Step 2. Connect Target Phone with SpyX
Then, you choose suitable device(Android/iOS). Next, bind the target phone with SpyX. You need to enter iCloud/Google cloud account and verification code of the target phone.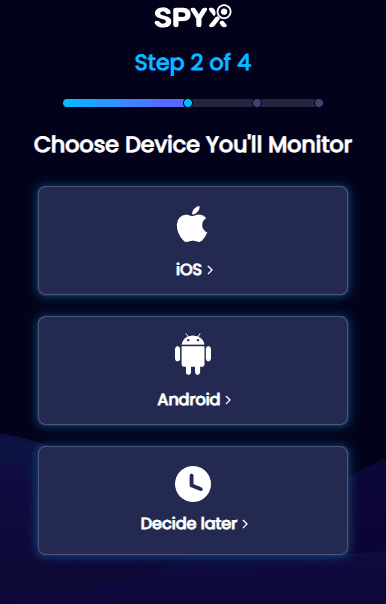 Step 3. View Target Call History
Go to your SpyX dashboard. Now all you have to do is go to the proper location in the dashboard and view the call log.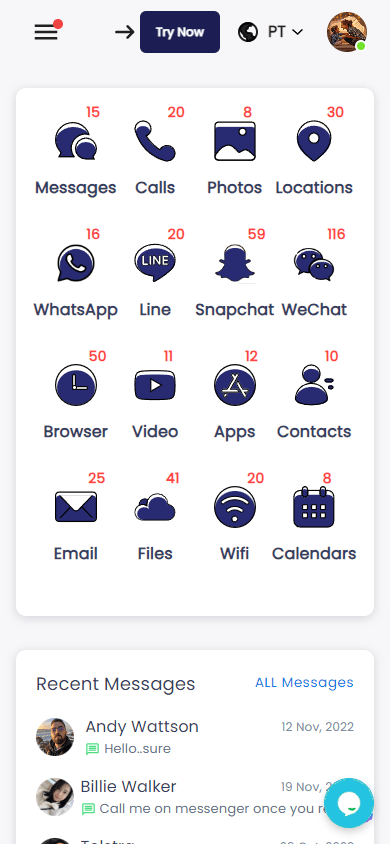 You can monitor the target phone remotely. And the target user won't detect that he is being tracked. What's more, you can spy on target phone for long-term anywhere and anytime. That means you can get all activities of target phone both history data and updated-data.
Conclusion
Keeping a track of your call history is certainly an important deal, but it is not possible to do that always. With the help of these phone spy tools, you can easily view your Boost mobile call and text message history.