Do you want to track someone's iPhone keystrokes when they type a message? And do it without getting noticed? Then you need a good iPhone Keylogger app! There are so many Keyloggers in the market. And getting the right one at an affordable price is a challenge. So, we thought of preparing a list of the best Keyloggers for your iPhone. But before then, we can tell you what a Keylogger for iPhone is!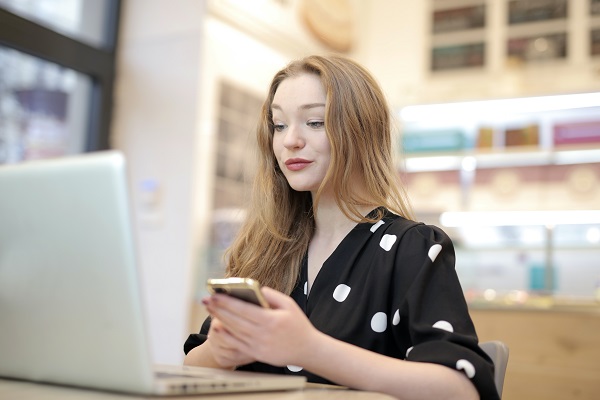 Part 1. What Is A Keylogger?
A Keylogger is an app you can use to track the keystrokes of your targets as they type on their devices. The good thing with Keyloggers is that they operate in stealth mode. This means that you can monitor keystrokes on your target devices without getting discovered. So, how can a Keylogger help you? The Keylogger can help you to monitor your target's text and chat messages unnoticed. You can also track many online activities of your target. So you see? A Keylogger is a deal for you! You can use it to track the online activities of your loved ones. What do you consider when choosing a good Keylogger for your iPhone? Don't worry, we're here to help you! Just continue reading.
Part 2. How Can I Pick A Good Keylogger For iPhone?
Picking a good Keylogger can get very challenging, especially when you're a beginner. It gets even worst because of the many Keyloggers iPhone flooding the market. The technical bit of the Keyloggers complicates matters further. Some need rooting of your iPhone to activate. Others don't. Still, many apps can perform other tasks besides simple keylogging. Picking a good Keylogger will require you to consider the key features, alongside the price. We've got a list of some features that you can consider! To help you further, we've prepared a list of the best Keyloggers available in the market.
Part 3. Top 6 Best Keyloggers For iPhone
These are the top 6 best Keyloggers we've found for you!
1. SpyX
SpyX is our number one Keylogger app in the top 6 best currently available in the market. And the price is pocket-friendly, just suitable for your budget. SpyX is also available to work on both Android and iOS devices. It is a multitasking app and can do other functions after keylogging. You can use it to monitor social media activities, calls, text messages, videos, and WhatsApp chats. Just like many others, you can use SpyX in time-tracking activities and geo-fencing. One more thing is that SpyX is an iPhone keylogger app without jailbreak! This feature can ensure security for your devices. What's more, SpyX app will not need physical access to the target iOS device.
You can use SpyX to
Track online activities of your children who are minors

Monitor the WhatsApp activities of your employees

Catch your cheating spouse

Protect your loved ones from cybercriminals.
All the tracking and monitoring are invisible because of the stealth mode feature.
2. iKeyMonitor
iKeyMonitor is another App that got on our list. The number two app in the list is a good Keylogger and spying tool that you can use for parental control. The app has innovative features that can help you easily manage your children's screen time!
iKeyMonitor has a wide variety of surveillance and device management features that allow you to monitor the online activities of your loved ones. The app gives you the standard features for any spy software. You'll get phone tracking and location services as a parent. The App can help you block and restrict activities on the target devices. You can also monitor and record the ambient environment of the target devices.
Being a parental control App, the iKeyMonitor gives you outstanding keylogger functionality. You can use it to track all typed keystrokes, logins, passwords, URLs, and YouTube search queries on your target devices. The app is cheaper compared to the more expensive FlexiSPY.
3. mSpy
The number 4 app on our top 6 best monitoring and spying apps is mSpy. The app is built for parents so that they can protect their children better from cyberbullying. It has all the standard features of a spy app. It's also the best free keylogger for iPhone currently in the market. You can use the app to have
File Access

Location Tracking

Geo-Fencing, and

Browser History
mSpy app is your best deal! It works in stealth mode after getting installed on your target's iPhone. This means that the app is invisible to the target device. You can therefore track the keystrokes that are typed on your target's iPhone. Your target has no chance of discovering you. So, you needn't worry at all! What's the best part about the Keylogger feature? It can provide some other pieces of information apart from tracking keystrokes! You can get information about the kind of text that was written and also the timestamp. Oh sorry! mSpy is the best iPhone keylogger no jailbreak. And the price? It's just right for your pocket!
4. Spyera
Spyera is another very popular keylogging tool that offers much other spying and monitoring features. It has extra features that can help store all the tracked keystrokes in a file that is accessible at your convenient time. The app is highly versatile and can work on both Android and iOS devices. Most importantly, the app has a customer support service which is available 24/7. So, your concerns are addressed round the clock!
You can also access other services after keylogging such as
Call Monitoring,

Multimedia Monitoring,

Social Media Monitoring
5. FlexiSpy
Are you looking for a feature-packed keylogger app? Then FlexiSpy is your ultimate destination! You can find all that you need in this undetectable keylogger for iPhone app. The app has many unique tools that you can use to spy, manage, and control your target device. FlexiSPY has an iPhone keylogger with which you can track everything happening on your target's iPhone device. Yes, it will record all the keystrokes that the user makes! What's the setback? FlexiSPY is pricier than the others.
6. eyeZy
eyeZy is the sixth app on our list. The app is very powerful for tracking every keystroke your target types on their devices. The app can record other online activities by your target, in addition to the keystrokes. These include
Text Messages

Chats

Web Searches, and

Web URLs
The eyeZy app works in the background in stealth mode and lets you spy on your target's activities invisibly. You get the typed keystrokes in real-time. You're notified instantly as your target strikes each key. What else do you get from the eyeZy app after keylogging?
You can get other spying services like
Part 4. Conclusion
And that's all we've got for you! We've provided some great actionable tips on how you can pick a good Keylogger for iPhone. And best of all, our top 6 best Keyloggers for iPhone. The good thing is that all the iPhone keylogger apps on our list work on both Android and iOS devices. It's also clear that they all have other functionalities after keylogging.