Social marketing is a long-term process that has marketing methods and focuses at changing human behavior, bringing social change, giving ways of improving people's lives. Basically, helping the society improve their quality of living. In this article, we'll further discuss about social marketing, how it works and the top insane social marketing websites.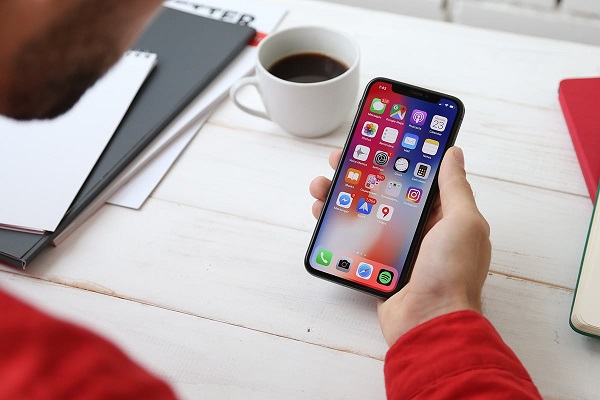 Part 1. What Is Social Marketing
Let's define first what is social marketing. Social marketing is an approach that uses marketing tools to make a social change or difference. Social marketers promote social, environmental and economic issues. They are awareness problems such as hunger, poverty, sustainability, education, public health and global warming. To make an impact on people's behavior is through social marketing activities and communities activating their consciousness and binding emotional impact. Companies are doing social marketing that encourages people to be more aware and compassionate with the environment and help those in need.
It usually has a broad audience of people in terms of social marketing and sometimes can be a challenge reaching out to them. It can be reached sometimes through the help of public funds and social marketers trying to change our society for the better.
Part 2. Top 5 Insane Social Marketing Websites
With dozens of social marketing websites, from management websites up to schedulers and we've come to found about these 5 social media websites used by users. These websites are reliable and powerful that will improve your strategy and help expand your audience.
1. Facebook:
With over two billion users, Facebook is the world's most popular social media website. It allows users to sign-up for free profiles and can be used to connect, do e-commerce shopping and many uses for this. It's the world's most popular social platform that can be used for business owners as you can create a Facebook business page. It's easy to find your target market using this popular social media sites.
2. Instagram:
Instagram is also owned by Facebook and it's one of the most popular social media sites that social marketers and entrepreneurs use worldwide. It connects individuals much faster and create deeper relationships than any other platforms, as the accounts that you can create will depend on your preference from a personal to corporate account. It's a visual medium where you can present your ideas and brands with the power of images or videos. You're able to share various contents through stories, reels and highlight them from your profile so that your audience can view what's on your profile. For business accounts, it gives you access to detailed metrics for your profile and posts plus the ability to use third-party apps.
3. Twitter:
Twitter is a microblogging social networking site. It focuses on real-time details and information. It's a great way for users to interact with each other. It can be used for business in a variety of ways. Twitter is an excellent place to build an online audience plus it's great for focusing on the customer service, promotion and other purposes.
4. Tumblr:
Tumblr is another social media platform that as 437 million users. You can share text, images, GIFs, audio, link and many more. Tumblr is known for its innovative memes, blogs and GIFs that audiences can relate to. It's a popular website to share to the world your feelings that you've been keeping and so on.
5. LinkedIn:
If you're a company and a business owner, this is a great way to connect. It's one of the most effective platforms for B2B and it 80% generates B2B marketing leads. LinkedIn is like your very own professional version of Facebook. Professionals share content that is relevant to the industry or depending on your career on LinkedIn. Publishes content such as articles, engage with professional about their best practices and point of views and also their thoughts on a certain audience.
Part 3. How Does Social Media Marketing Works
Social media marketing works based on how we interact with one another on our social media accounts. Business owners utilizes these channels to tap their audiences and gain their interests. As these social media platforms study or uses their audience behavior and algorithm to get hit the audience based on the promotions.
There are five pillars on how does social media marketing works:
1. Strategy:
Start of by knowing your objectives, social media channels to use and which and what content will you be using.
2. Planning and Publishing:
Once you are done with your goals and objectives, breakdown what you have in mind and how are you going to plan it and publish it. Ask yourselves if videos will be added? Or what are your captions or scripts? Are there pictures to be used and many more.
3. Listening and Engagement:
Remember that all posts should be noted of what users have in mind and keep an eye on your engagement and their comments about the posts.
4. Analysis and Reporting:
Making a report from the before and after postings takes a big part because you can analyze how your growth in terms of promoting in your desired channels and how essentials to determine if you hit your target and whatnot.
5. Advertising:
When doing advertisements, know how much budget are you going to a lot through the said channels and how for long will you be using them. This is also a great way to attract existing and new audiences depending on your objectives
Part 4. How Do Parental Track Children's Website Browsing History
A great way to monitor your child's browsing activities and history is through a third-party application and this is what we called, SpyX.
SpyX is a monitoring app to check your loved one's day-to-day activities. You can access everything that's on their smartphone without being noticed by the target user. Another great feature is that SpyX let's you also record and get a real time update on their activities and not only through their browsing history.
If your child is on their tablet or iPad device and you wanted to check what they have been searching, just go to your SpyX dashboard and look for the Internet Usage.
Under that category, you can check all complete bookmarks, websites visited and deleted history too. You have the ability to check everything and you can also record their history plus have the power to control on what they can do on the Internet.
Aside from checking their browsing history, you can restrict their access and usage on the Wi-Fi networks too.
Another thing that SpyX is very safe because only you have access on the data that you'll be accessing and they make sure that it's also secured. Alongside with that, the apps that are installed you can check what they have been up to, whom they've been talking to and many more.
If you're having troubled navigating your way through the app, they also have a very accommodating customer service to help you with your concern.
Part 5. Conclusion
Now that you have all the information about handling the social media and how it works in terms of business, with SpyX it can make your life easier and help you also how you monitor your productivity and at the same time watch your kids remotely without them knowing.