In modern society, mobile phones have become a necessity of life, even for children. They use mobile phones to send text messages, make calls, download software to learn new knowledge, interact with friends on social platforms and so on. The more time children spend on their phones, the more worried parents become. Because the Internet is full of many unhealthy content, such as pornography, violence, drugs and so on. These bad messages have a great impact on children's physical and mental health. In addition, there are many scammers on the Internet who prey on the innocent teenagers. So it's important for parents to track their children's phones and know who they're talking to and what they're talking about.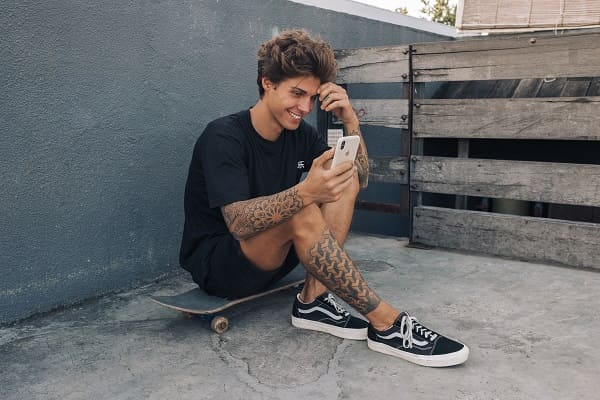 Part 1. Why Should I Track My Child's iPhone
Underage children have not established a complete cognitive system, for some temptation or deception, they can not recognize well. So out of concern and protection, parents need to track all activity on their children's phones to make sure they are safe.
1. Cyber Bullying
It is reported that more than a third of teenagers have experienced cyberbullying. But many victims do not choose to tell their parents, but keep silent, and some children even suffer from depression or other mental problems. Many children do not tell their parents about their experiences because they are afraid that their parents will blame them. And many parents are too busy with their own work to notice the change in their children's mood. This neglect can lead to many tragic outcomes in real life, such as suicide.
2. Stalkers
Teenagers like to share their personal lives on social media platforms, which is sure to give some bad guys an opportunity. They will close to pure youth, especially those who lack love and keep sensitive. The liar will pretend into a patient friendly person, diddle children's trust. What the scammers do may have surprised many parents, for example, to defraud the child's personal information such as credit cards or home address, meet somewhere out of way, and even harm the child.
3. Health Issues
Teenagers are addicted to mobile phones, the first thing they do when they open their eyes is to look at the phone, and they also look at the phone before they go to sleep. Looking down at the phone for a long time will do harm to their eyesight and body. Because mobile phones occupy too much of their time, they have no spare time and energy to participate in outdoor activities, and their physical fitness will decline.
4. Adult content
The content of the Internet is uneven, both interesting and intellectual knowledge, but also toxic to the mind of pornography, violence and so on. Teenagers are easy to be influenced by these objectionable content, so parents need to monitor their mobile phones and stop them in time once they are caught discussing such content.
5. Location
You often get worried when your kid doesn't come home at the scheduled time. With tracking the phone, you won't face this problem. You won't be blank minded and stressed out while thinking where would kid be? Simply know their location with the right phone tracker. Once you have installed it, you will know the location instantly.
Part 2. How to Track My Kid's iPhone without Them Knowing
Maybe you've tried other monitoring software, and are you frustrated by the complexity of Jailbreak and app installation? With SpyX, none of these problems exist. SpyX is a reliable iPhone tracker that can monitor text messages, phone calls, photos, GPS location, etc. You can follow the steps:
1. Sign up free
Create a SpyX account with your valid email.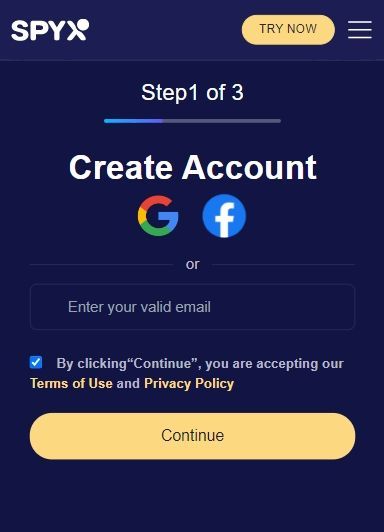 2. Choose plan
Here are three plans: 1 month, 3-month, 12-month. You can choose suitable plan, make a purchase, then login SpyX account, and type in the Apple ID and password of target iPhone.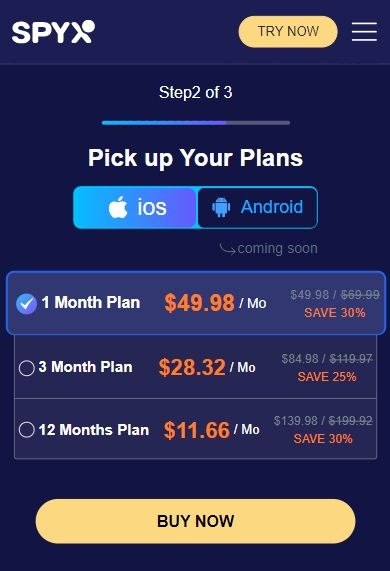 3. Start monitoring
You can see updated data of target iPhone on dashboard.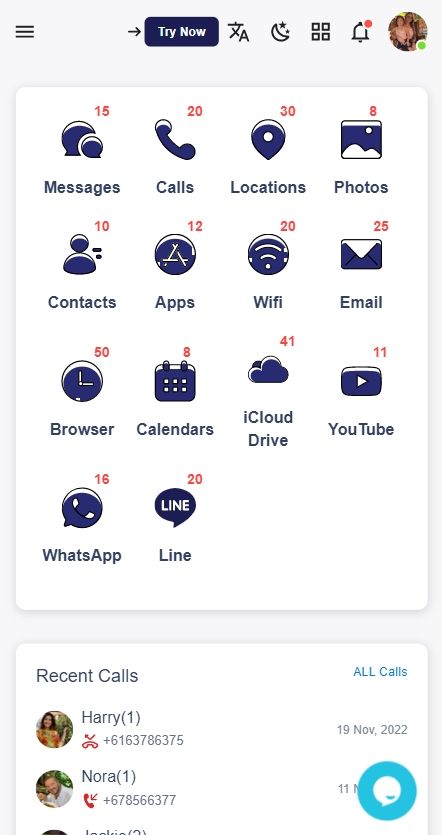 Part 3. How to Find Kid's iPhone Location
Here are four free methods to find kid's iPhone location.
Method 1. Find My iPhone
Find my iPhone is the native solution provided by Apple to find iPhone location remotely. The service is a part of iCloud and is used to locate lost or stolen devices. Nevertheless, if you know the iCloud account credentials of your kids, you can use this solution to locate your kid's iPhone location.
Method 2. Family Sharing
Family Sharing is total free. The Setting operation is very easy. Go to Settings, click Family Sharing, and then select Location Sharing. Select the Invite family member option and send up to six invite links to your family members. When you're done, go to your kids' device Settings and turn on this feature to monitor the location of their iPhone. These services come pre-installed on iOS devices, and you don't have to pay to use them.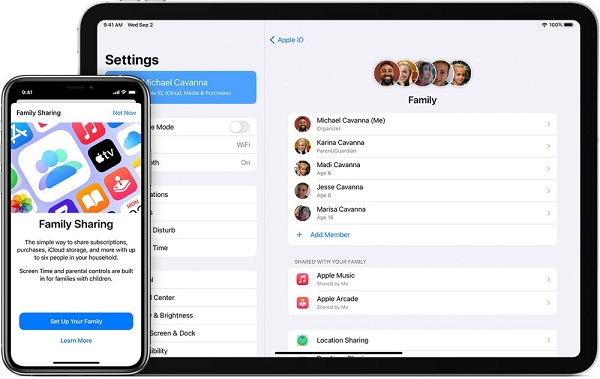 Method 3. Google Location
While Google's Location isn't the default feature on the iPhone, many users prefer it. If your children are also using Google Location, you can access their location history. While this won't let you find the iPhone's location in real time, you can easily check their past location records. If your child has an iPhone as their first phone, they are unlikely to have a Google account themselves. If parents want to use Google Location, they will need to create an account for them. In addition, this location-tracking service is not real-time. You may always be one step behind your child. To use the Google Timeline as an iPhone tracker, follow these steps: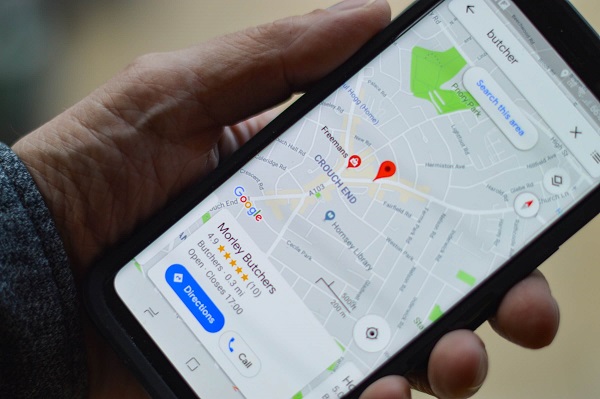 First, go to Google Maps and log in to the Google account linked to the target device.
Click on the hamburger icon at the top and select the "Timeline" feature.
This provides a detailed view of the timeline of the location of the connected device. You can change the date and get important details about the route the user took.
Method 4. Track iPhone by IMEI
Each mobile phone has a unique IMEI number. So, you can use its help to find the location of the iPhone. Not every IMEI iPhone tracker can achieve the desired results.

First, you need to know the IMEI of the target device. You can dial *#06# on the device to obtain the information. Once the IMEI number is displayed on the screen, notice that it is elsewhere.
After that, you can use an IMEI tracker (online or in software) to find out where the device is. For example, TrackIMEI is one of the tools you can use to learn how to track an iPhone using an IMEI.
Part 4. FAQs
Q1. Can I track my son's iPhone without them knowing?
SpyX monitoring app allows you to watch your kid's activity online secretly. Whenever you need to check their calls, messages, or chats, you can do it anytime, right from your smartphone.
Q2. How can I track my daughter's phone location?
You can use the feature of Find My on iPhone. Your devices are at the top of the list, and your family members' devices are below yours. You can also use Find My iPhone on iCloud.com to locate a family member's missing device.
Q3. How to track your kid's iPhone without app?
SpyX is designed for parental control. It is web-based service. With SpyX phone tracker, you can track your kid's iPhone without app installation.
Q4. How to track your child's location using Find My on iPhone
1. Open Settings.
2. Tap the Apple ID banner.
3. Choose Set Up Family Sharing.
4. Select Get Started.
5. Tap Continue.
6. Select Continue on Share Purchases.
7. Choose Continue to confirm your payment method.
8. Tap Share Your Location if you want to set up location sharing right away.
9. Select Add Family Member.
10. Start typing someone's name.
11. Tap the person you'd like to add as a Family Member.
12. Enter the credit card security code when prompted in order to verify that you're the organizer.
13. Tap the first feature you'd like to share with your family.
Q5. How to block websites on the iPhone
To set up Restrictions, and block websites on the iPhone or iPad, follow these steps:
1. Navigate to Settings -> General
2. Tap Restrictions
3. Select Enable Restrictions
4. Set a passcode to protect Restrictions settings (enter it twice)
5. To remove Safari from the home screen entirely, toggle the Safari app switch to OFF (grey slider). Otherwise scroll down to block websites
6. Tap Websites under Allowed Content
7. Select Limit Adult Content
8. Tap Add a Website
9. Enter the URL in the Website field to block the address in Safari on iOS