WhatsApp is a very popular messaging platform, but it's not immune to hacking. Many people think they're completely safe using WhatsApp and that hackers cannot access their information. However, this isn't true. Especially for underage children, they share photos, videos and other private information on WhatsApp, may become the target of predators and scammers. So parents need to a great phone tracker to spy on children's WhatsApp for safety.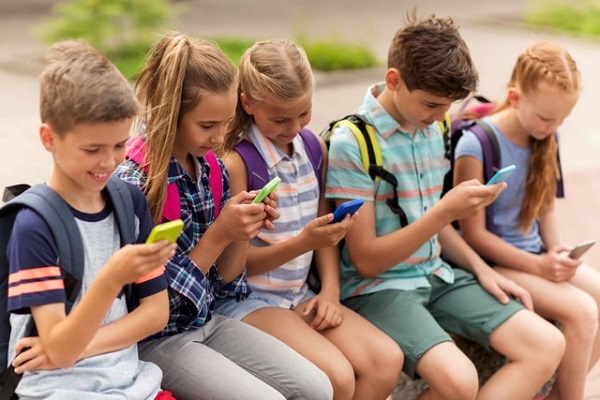 Part 1. How to Spy on Children's WhatsApp for Safety
SpyX is an extremely powerful phone monitoring app that makes all vital information available at your fingertips. What's more, you can use SpyX to get all messages, calls, and other information from the target phone remotely.
1.1 How to Use SpyX for Tracking WhatsApp Messages?
Ready to use SpyX on your kid's iOS device? let's see the step by step process to use it. Feel relaxed, it is an extremely simple process with no technicalities involved at all.
Step 1. Sign up for an account. This is essential to begin to spy WhatsApp chat.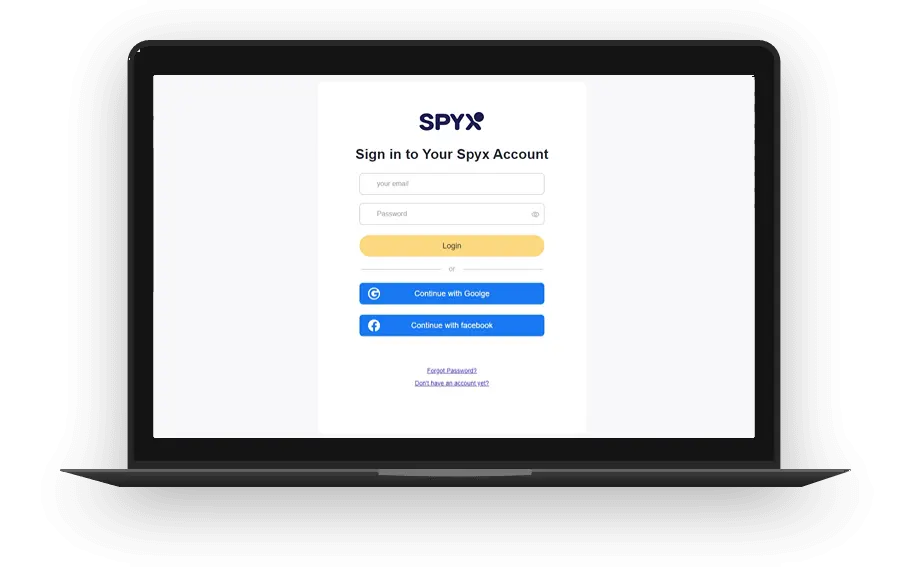 Step 2. Purchase suitable monthly plan as 1 month, 3 months, 12 months plan.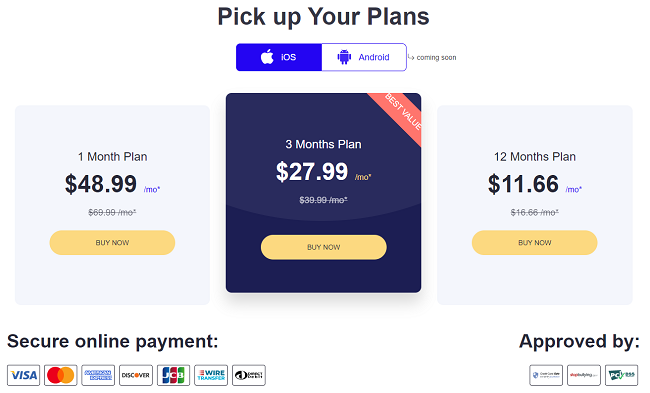 Step 3. Enter the credentials of the iCloud account of the target device. This is all you need to monitor WhatsApp discreetly. There's no installation needed at all.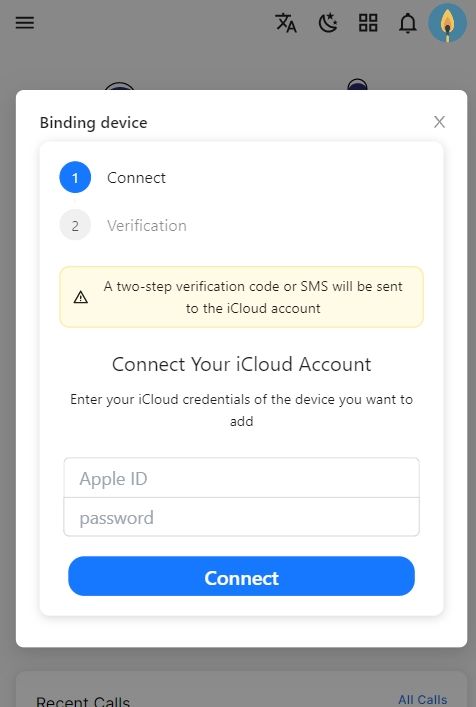 Step 4. Log in to your Control Panel. SpyX will remotely configure your child's device and sync all data.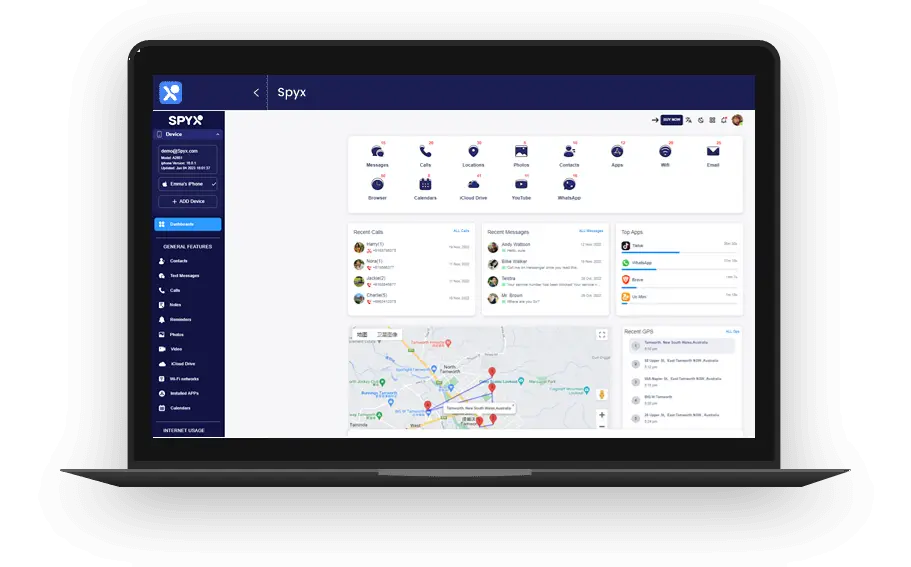 1.2 What Are Other Tracking Features of SpyX?
Except for WhatsApp, SpyX can also track other social media apps. Let's see some of the maior features of the apps.
Track Facebook messages
Snapchat spy
Instagram monitoring
Viber spy
Track SMS
Call logging
Location tracking
See website history
View calendars, notes, events
Part 2. Keep Malware Attacks, and Scams at Bay
Hackers can install malware onto your phone through an infected link in a WhatsApp message, which could allow them to take control of your device and do things like steal your personal information or spy on you through the camera or microphone without your knowledge.
Scammers pretending they're family members and requesting money. Scammers often use fake profile pictures and names to appear legitimate so they can trick people into giving them money or sending them sensitive information like bank details. Other types of scams include:
Charging for services which should actually be free,
Calls/messages that inform you that your credit card has problems and needs your account number to resolve it,
Receiving codes even though you've not submitted any queries–or requested logins.
Any type of such activities that at ANY POINT request ANY SORT OF PERSONAL INFORMATION should not be entertained, even if scammers are adamant your account has lost all its money, and they need information to somehow retrieve it, or anything remotely connected. Please be advised, and do not entertain such acts. Instead call the local authorities (your debit card banks, etc), and tell them what happened. But please, do not entertain any scams.
Part 3. Why Is WhatsApp Dangerous
When you think of a safe space, you probably envision a place where you can rest assured that your personal information is protected from the prying eyes of others.
The messaging service was a major target of hackers in 2019 via a spyware called Pegasus. The malware was developed by NSO Group, an Israeli company that sells its services to governments. The software allows hackers to gain access to everything on your phone —from your location data to your contacts lists and messages. It's so advanced that it's almost impossible for users to know if they've been infected or not (details here). Though WhatsApp fixed the bug relatively quickly, it proved that the internet is never really completely "secure".
Part 4. Use these tips for staying safe on WhatsApp
Use your common sense.
Keep your device up-to-date.
Be careful about what you click on, especially links and files.
Don't click on links if they are unexpected or look strange.
Carefully read forwarded messages, especially the ones that claim to be breaking new.
Don't share your personal information.
Part 5. Conclusion: Is whatsApp Really Safe
WhatsApp at times poses a confusing query. On the one hand, it has end-to -end encryption: According to WhatsApp: their end-to-end encryption ensures only you and the person you're communicating with can read or listen to messages. Nobody in between, not even WhatsApp can read those messages. On the other hand, it is owned by Facebook, which has a long history of sharing user data with third parties and selling ads based on your personal information. WhatsApp was acquired by Facebook back in 2014. Meta has come under fire for privacy intrusions many times in the past, so there are concerns about its practices. ON your end it's important to be cautious, and try to be aware of potential scams that are active over the platform. (some of which we've talked about, a little earlier in the article.)
FAQs
Q1. Can we use WhatsApp on two devices with same number?
Now you can use one WhatsApp account on two Android phones without relying on the multi-device feature. The usual multi-device method allows users to use one WhatsApp account on more than one device. However, it only allows users to log in from a smartphone, computer, or an iPad at the same time.
Q2. What is companion mode in WhatsApp?
WhatsApp New Feature: The instant messaging platform, WhatsApp is constantly working on features to enhance user experience in all the best ways possible. In a recent development, it is now working on another feature called, 'Companion Mode', that will allow users to sync chat history between multiple devices.
Q3. How can I login to WhatsApp Web without mobile?
You can access your WhatsApp account on your PC by downloading and installing the desktop software or by simply pairing your Android/iOS phone with WhatsApp Web on the desktop. Hence, you require a smartphone to scan the QR code for authentication.
Q4. How do I connect my WhatsApp to Google?
Open WhatsApp. > Settings > Chats > Chat backup > Google Account.
1. Open WhatsApp.
2. Tap More options.
3. Select a backup frequency other than Never.
4. Select the Google account you'd like to back up your chat history to.
Q5. How can I secretly monitor my child's phone?
How to Track the Phone Without Them Knowing?
Google Karte. Mit Google Maps können Sie heimlich sehen, wo sich andere Telefone befinden. Verfolgen Sie heimlich das Telefon Ihres Kindes mit "Find My Friends" Die #Find My Friends-App dient zwar nicht Spionagezwecken, kann aber in diesem Sinne verwendet werden. Verfolgen Sie das Telefon Ihrer Tochter mit SecureTeen.