Back in the day, writing letters used to be a thing, communication became better with the help of technology as text messages, iMessages and messenger apps are now the most popular form of communication, but of course we sometimes get our messages deleted by accident or the features of the app has unsent options, retrieving them can be a bit difficult to obtain. Let's further discuss how to see text message history on Sprint through this article.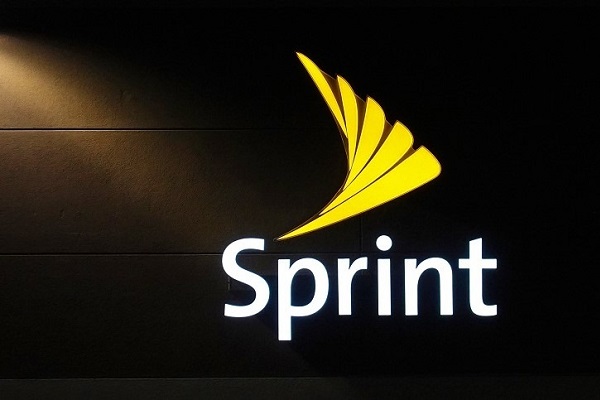 Part 1. What Is Sprint
Sprint is an American telecommunications company. It's one of the largest and most popular mobile network operators in the United States. The company offers wireless voice, messaging and broadband services. By 2019 Sprint is now part of T-Mobile, another telecommunications company that's also big in the United States.
Part 2. How To See Sprint Text History
To be able to check your text history, better check on the details and features of your mobile device. Retrieving and viewing text messages that have been deleted previously can be quite difficult with Sprint as their services are only to provide the network itself for telecommunications.
1. View Sprint Text Messages On Phone:
To be able to retrieve your text message history, better to check the information and settings on your phone. Retrieving and viewing text messages that's been previously deleted might be a bit difficult with Sprint. The reason for this is because Sprint service provider only stores information about the names, cell phone numbers of customer texted through their service. There might be hacks on how to see text messages on Sprint text messages history hack but you might end up disappointed because Sprint only allows viewing text messages that's available on your phone or computer depending on the settings if it were to receive and send messages.
2. View Sprint Text Messages Online:
Another method to check your Sprint messages is through their website.They have a customer service team to help you, basically you can retrieve the general information regarding the messages sent and received on your smartphone, but you won't be able to see the content of the text messages. You are able to see the exact date and time of your messages, calls and other interactions for the past three months. Do keep in mind that Sprint doesn't record roaming data information, their website or service can only offer the basic information. So the short steps to in viewing your call and text logs:
● Log into your Sprint account
● Go to Call and Text and Call Logs option
● Then click the view basic information about sent and received text messages and outgoing calls made
● Download the information in PDF format
Note: This service is only for available Sprint users and viewing billed text details is only good for the past 90 days.
3. Contact Sprint For Information:
If you inquire online through your account and still find nothing or it's a very urgent matter, well you can always call their customer service. They have very effective customer service. Just provide them the necessary details and then you're good to go. Just know what deleted messages cannot be traced.
4. Using SpyX Phone Tracker
If the first two methods don't work, you can always try to use SpyX, basically it's a spy or monitoring app to track the registered device and be able to record everything while in stealth mode. Here are the features of using SpyX or access the following:
1. Calls - be able to track and check timestamps for incoming and outgoing calls including duration plus caller information.
2. SMS - full access on all sent, received and deleted text messages which includes timestamp and contact information.
3. GPS - get real time current location on the map, routes and visited places.
4. Browser History - all web history visited including timestamps and bookmarks.
5. Messenger and Social Apps - you can check their social media apps and messenger apps without getting noticed.
6. Photos and Videos - have full access to their media folder / gallery. All shared, received, downloaded or stored on the device.
7. Other Activity - get full access to their contacts, calendar, emails, installed apps even Wi-Fi networks and many more.
You can get the app for free but for a limited access on the features of the app, but don't worry because they have subscription plans that can fit to your budget. Using SpyX can help your Sprint smartphone be recovered if there's an instance that you want to retrieve your messages and call logs including the deleted messages as they have the option to check all the activity plus it can record everything on the activity on the phone without getting caught.
Part 3. Why Choose SpyX?
There are other monitoring apps that can be used but can only give you limited access and some of the apps might not even work in short, you won't be able to achieve your goal retrieving something that the app can't do. Reasons why you should choose SpyX for recovering the things that's on your smartphone is that it can trace everything, they have a very user-friendly dashboard, it won't take more than 5 mins to set up the app. You don't also have to jailbreak or root your device. Another thing to enjoy about the app is that you will remain 100% invincible because SpyX updates the target's activities every 5 mins remotely. Also, if you're worried about the information gathered might leak, SpyX can guarantee that all information is securely stored and protected; meaning you're the only one who has it. If you think you lost your way through the app and are unsure of what happens next, no need to worry as SpyX has a 24/7 free multi-lingual support. They're happy to help you any time of the day! If you're planning to buy the app, no need to worry about the price as it's budget-friendly just for you.
1. Designed for everyone, not just Sprint customers.
SpyX is designed for everyone, meaning it can be used by other devices because Sprint is a telecommunication company wherein it gives you the signal to be able to reach your loved ones through calls and other things that can be used with the sim card attached to the device. SpyX is a third party monitoring app that is used to oversee the device itself and be able to record more than what you are looking plus it's also very convenient to use and can be used remotely too.
2. It is not necessary to obtain Sprint credentials
Since SpyX is very universal, there is no need to input your Sprint number or visit their website. Because SpyX only requires the device itself that is connected to the internet and they will do their job to get the information done.
3. Without people's knowledge, monitor phone and text logs
Another thing about getting SpyX is that it will not notify the user that you are checking up on them, since you are complete on stealth mode
4. Real-time call and text records are synced
Since SpyX updates you every 5 mins of the phone's activity, you can also remotely check yourself their activities too real time which gives you the freedom to monitor the activity on the device you have registered which is very convenient to use.
4. A complete activity monitoring app
Aside from being able to see all the access that's installed on the app, text messages and call logs. It's basically a monitoring app to check and record every activity made to keep an eye on your loved ones and can also be a good use to retrieve something that was lost.
Part 4. Conclusion
A lot of ways can be done by retrieving your lost messages and contacts with your Sprint sim card on your device, but the best way to retrieve something that was lost is still through SpyX as it can you can record and be able to check it real time of what that app features plus it's super convenient to know that you have backed up everything that you need. So before you delete something and then forget that what you deleted what's important make sure that you have SpyX activated with you!