Parents can monitor kids' phone activities with the Google family link. It's an important parenting control app for your kids. When should you remove family link? That's what this tutorial is about. The first thing you learn is how Google Family Link works. You also learn how to remove Google Family Link. Also, we tell you what happens to family link when your child turns 13. The best part? Let's take a look at the best parental control app-SpyX. Let's get started!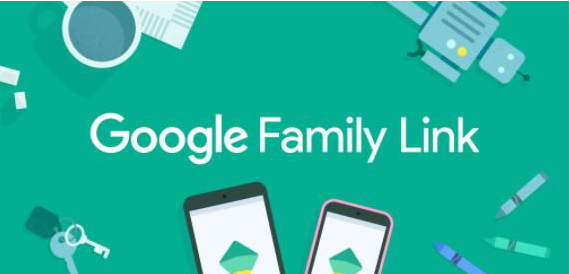 Part 1. Overview of Google Family Link
Google family link allows parents to monitor their children's electronics. You can monitor what they search on Google, what videos they watch on YouTube, and what social media apps they use. You can also see the time your child spends on specific apps as well as overall app usage. You can remove family link from your kids' phones when they reach 13 years old and they can browse any content and apps they want. Read the entire tutorial to learn more.
Part 2. How Does Family Link Work
The Google Family Link app allows parents to keep track of their child's Android explorations. You can set certain ground rules for your family's digital use! It is necessary for your child to have a compatible device. Start by downloading Google Family Link to your own device. If your child already has an account, Google Family Link will guide you through linking your accounts. Your child may also need to download the Google Family Link app on their phone to complete the account linking process. Children under 13 can also have a Google Account through Google Family Link. With their new account, children can log in to their devices. You can do many things with Google Family Link once the accounts are linked. You can manage your children's screen time and content!
Part 3. Why Remove Family Link
For certain years, you can remotely control your kids using parental control apps. Once they turn 13, you must remove family link supervision. Parental control apps can only be used with their consent. If you want to reduce the risk of your child's phone getting locked, you must remove family link supervision from their devices using proper instructions. Good news! In the event that your kids remove the family link without your permission, you will receive a notification saying that supervision has been stopped. The device may become temporarily unusable in such a situation. Only your child can remove the family link from the device.
Part 4. How to Remove Family Link
Your child's age determines Google Family Link. Google Accounts are automatically controlled by your child at 13. All Google Family Link controls are disabled. You can monitor your child or not, but Google will email both of you. You delete all the information of your under age13 child when you remove the Google account.
1. How to remove the Family link from the app?
If you want to remove account from google family link directly, you can follow these five steps
Step 1: Open the Family Link app.
Step 2: Go to 'Settings.'
Step 3: Select 'Configuration Manager.'
Step 4: On the section of Configuration Manager, Select 'Account Information.'
Step 5: Finally, click on 'Delete Account' and follow the instructions displayed on your screen.
2. How to remove Family Link from the browser?
You can also remove google account from family link from browser. Simply follow these six steps
Step 1: Open Google Chrome
Step 2: Click on the Google account profile through which parental supervision is enabled
Step 3: Select your child's Google account through which you want to remove Family Link
Step 4: Now, select 'Parental Settings' and tap on 'More.'
Step 5: Go to the menu on the left side of the screen to get information on the logged-in profile
Step 6: Tap on 'Delete account and Data', and you've successfully removed parental control from the browser.
3. How to Remove Family Link from Phone Settings?
You can't remove family link by tapping on the home screen app. You can delete the app following the steps shown here.
Step 1: Go to the 'Settings' of the device in which Family Link is installed
Step 2: Scroll down and Click on 'Personal'
Step 3: Go to 'Accounts.'
Step 4: Select the 'Google' accounts with the profile through which the Family link is logged in
Step 5: Select the profile through which you want to remove Family Link
Step 6: After selecting a profile, return to the account and tap on 'Synchronization.'
Step 7: Tap on the 'Delete account' or 'Remove account' option
Step 8: Confirm 'Delete account', and your profile is removed from Family Link.
4. How to remove Family Link without parents?
You can accomplish this by doing the following: Open Family Link > tap the menu icon (top left) > tap Remove Account and confirm.
5. How to remove Family Link without a password?
Start by doing the following: Open Family Link > tap the menu icon (top left) > tap Remove Account and confirm. Then continue by executing the following commands: Tap Manage settings > Account info > Delete account and follow the on-screen prompts.
Part 5. What Happen to FamilyLink When the Child Turns 13?
After turning 13, your child can have a regular Google Account. Google notifies you before then. Once your child turns 13, you'll receive an email letting you know. You can't manage their account anymore! They have two options on their 13th birthday. They can manage their own Google Accounts. Alternatively, they can let you manage their account.
Part 7. Best Parental Control App-SpyX
The SpyX phone tracker has simplified parental control. It is our matchless phone tracker for the digital parent. You can't get anything else like the SpyX app. The SpyX iPhone monitoring app for parents can allow you to keep an eye on your children remotely. That way, you can see where your kids are, who they are in contact with, and what they are doing most on their phones. The SpyX phone tracker can offer you much more than you think! When you use our SpyX phone tracker, you can do the following:
· View all images and videos stored on the target device
· Read all the text messages sent or received by the target user, even those deleted
· View all incoming, outgoing and missed calls, their names, duration, the date and time they took place
· Have full access to iCloud information on target iOS, including contacts, text messages, stalled photos, videos
· Track GPS location of target user easily
· Get information about calendar activity and notes, and
· Track all emails on the targeted device, including senders' names and email addresses.
Choose our SpyX phone tracker for your best parenting experience!
Part 8. Final Thoughts
Google Family Link lets you monitor kids' phones. Google Family Link also manages the internet and apps. When your child turns 13, you should remove the Google family link. These five methods will help you remove family links. For parental control, we recommend SpyX.