When you have children, employees, loved ones, and other persons of interest, you wish to know what they are doing. The urge to know what they are doing comes about because we care about them. Mistrust and some behaviors will get you worried about them. In most cases, People don't come clean they will instead try to hide skeletons beyond our reach. Sometimes, we don't want to make them feel like we don't trust them, and when you try to figure out how to know what they are up to discretely, hacking is the way to go.
Many parents will agree that the internet has come with a lot of evil taking over teenagers trying to discover themselves. Every parent must practice parental control through hacking. It helps you know what your child is up to and act accordingly to protect them from predators, harmful content, and misleading materials online. Many people ask, can you hack Viber? Yes, you can! This article guides you on how to hack a Viber account and messages.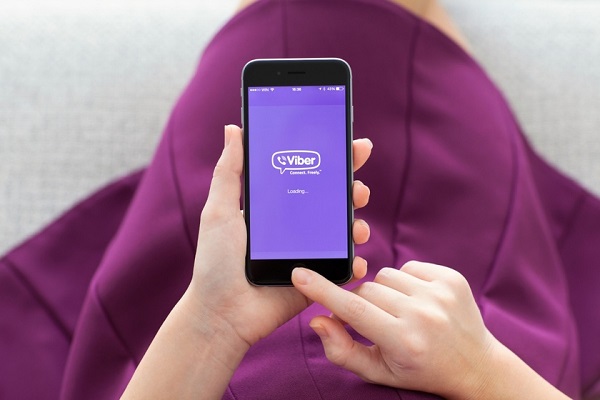 Part 1. What Is Viber
Viber is an online messaging app that helps you send messages, pictures, videos, and audio without using a mobile operator network. You only need Wi-Fi or a data connection on your mobile to operate Viber. The app has over 1 billion users worldwide, which shows it is among the most preferred online messaging apps.
Part 2. Why Do You Hack Someone's Messenger
We all have valid reasons why we would want something. A person can be interested in hacking another person's messengers simply because they care about them or because they are concerned that the actions of such people might harm them in return.
For parents
A parent will want to hack their child's Viber for parental control purposes. Teenagers are trying to discover themselves, and the internet got confusion to offer. Hacking your child's Messenger helps you know more about them and exercise parental control
For spouse/partners
Spouses will want to hack their partner's messenger to know if they are cheating due to an abnormal behavioral pattern or history of infidelity. Sometimes you already know they are cheating, and you want to prove it.
For employers
Protecting the reputation of your organization, operations, and information comes with a price. Unethical employees doing insider movements or using the organization's assets irresponsibly will prompt employers to spy on them. Hacking is done in the best interest of the organization, to safeguard an organization's business standing.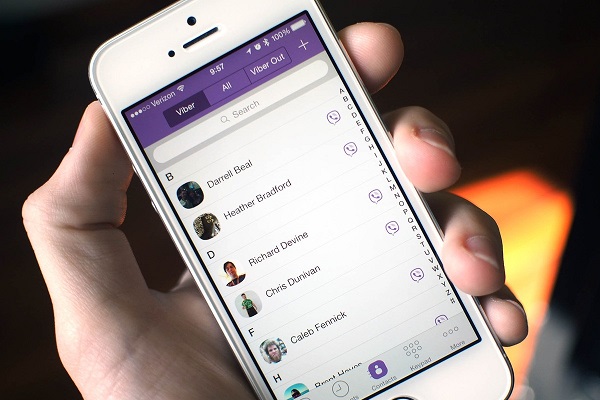 Part 3. How to Hack Viber Messages on Android and iPhone
It is possible to hack Viber messages both on android and iPhone devices. Advancement in technology has enabled the entry of efficient spy apps. Efficient apps like SpyX will enable you to hack and monitor Viber messages. SpyX is compatible with Android and iPhone. All you need is to sign up, purchase a monthly plan, verify target iCloud, and track Viber messages on the SpyX dashboard. SpyX has 24/7 customer attendance to ensure you get help when required.
1. Use SpyX to spy on Viber Messenger
If you are tired of trying to find a Viber spy that works, get SpyX. The app offers various packages for Viber tracking and monitoring and can be by both android and iPhone users.
Their conversations on Viber should not worry you, get SpyX will help you know who they are chatting with or what they are hiding. The efficient Viber Messenger spy app is currently available to help you track and monitor a Viber account.
The app can successfully execute a Viber hack online with discretion. If you want to spy on Viber chat history, messages, call logs, location, and shared data, go for SpyX. The spy app offers efficiency 100% with no backfires. You don't just view messages, you get to see the date and time the messages were sent or received.
The user interface is simple and easy to navigate. Moreover, the spy app has 24/7 customer care support attending to customer questions and concerns. That means you will never be stuck not knowing what to do when you need guidance to operate your dashboard or general consulting.
SpyX is your weapon in their secrecy, your helper in parental control, and your employee check system. Sleep a little easier by choosing SpyX. Sign up, get a subscription, and login to start reading their messages. The SpyX welcome package will come with a guide to help you with the setup conveniently.
2. Overview of SpyX
Besides spying on Viber messenger, there is so much you can spy on using SpyX. The app can hack other online messaging apps like Snapchat, WhatsApp, Facebook messenger, tinder, Instagram, Skype, telegram, and more. You can also monitor and track their location, calls, messages, and browser history. The app is easy to use and comes with subscription packages varying with the need. You can remotely control apps and programs on a target phone, view multimedia files and monitor internet activity from your SpyX dashboard.
3. Steps to hack Viber messages with SpyX
1. Purchase SpyX subscription depending with your needs. There are packages for everyone.
2. Verify target iCloud of phone. SpyX is compatible with both Android and iPhone.
3. Hurray! Once the iCloud is verified, log into your SpyX control panel.
4. SpyX app will start tracking and monitoring automatically.
5. Search and click the Viber icon. The target account messages will always display anytime you want to view them.
4. What can SpyX hack on Viber?
SpyX can hack received and sent messages, received and dialed calls, deleted messages, the time calls were made, call duration, group messages, and all data shared through Viber.
FAQS about Viber
1. How can I hack a hidden chat on Viber?
Using SpyX, hack the Viber activation code. The activation code is a 4-digit pin. Once you have the code, open their Viber, go to the messages section, and scroll to the bottom. You will see unhide this chat prompt. Enter the 4-digit pin. The message will be visible for reading.
2. How to know if someone has hidden chats on Viber?
Once you have access to their Viber, click on the messages section and scroll to the bottom. A list of hidden chats will appear if there are any.
3. How do you find someone's number on Viber?
Open your Viber app>click on the contacts tab>click on that person's contact name tab>click on the 3 dots beside the contact on the right top corner. A phone number will show on the details section if they have one saved.
4. Is Viber dead?
No, Viber is not dead. Statistics indicate that Viber has over 1 billion users with a positive growth rate.