The Disney Plus streaming platform has been among the most popular in the past few years. Disney plus shows are getting attention, particularly from kids and teenagers. Both old and new favorites are featured in the collection of films, TV shows, and documentaries. Disney has a wide variety of shows and movies that are never-ending. There is a chance that your fingers might hurt by browsing the shows but the list of shows on Disney plus never ends. Disney plus may be familiar to you if your kids enjoy particular animation or Pixar movies. You'd expect Disney Plus' parental controls to be extensive since it is geared toward families and children.
But there are some Disney Plus TV shows that are not suitable for children and can affect their innocent childhood. Even though Disney plus has a few control options, parents should keep in mind that no streaming service is flawless, and they should consider putting Disney Plus Parental restrictions on their children's gadget. Disney Plus has introduced Parental Controls with the launch of HotStar. Parents can limit what their kids can watch with this new feature. By using this control feature, you can create a kid's profile under your account and adjust the settings to prevent your children from accessing the site. Disney Plus shows can also be blocked using some of the best spying and parental control applications which we will discuss further in this article.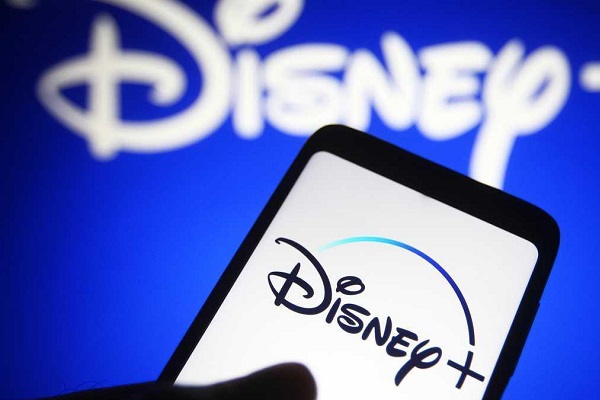 Part 1. Can You Block Shows on Disney Plus
Disney Plus TV shows can be blocked by setting up multiple parental controls for seven different profiles and locking profiles with 4-digit PINs. Creating a Disney Plus Kids Profile is easy. For starters, Disney Plus allows parents to create a special profile for their children. The user interface on both the web and the mobile apps becomes simpler for younger kids when this profile is engaged on your Disney Plus account. What's more significant is according to the US TV Parental Guidelines, the Disney Plus profile allows only content rated "G" by the Motion Pictures Association of America or TV-7FV by the Motion Pictures Association of America. In other countries, Disney Plus uses the respective ratings in their markets for Kids Profile. Disney Plus Kids Profiles are very easy to set up and operate.
Part 2. How to Block Shows on Disney Plus
Blocking individual shows is not possible with Disney Plus. To block shows on this platform, you'll need to activate the Parental Control feature. Make sure your children are safe from inappropriate content on Disney Plus by following the steps given below.
1. Creating Kids Profile
Your kid's profile can be created using your account settings. Disney+ blocks everything that isn't suitable for your child if you choose the 'Kids Profile' option. Create your kid's profile on Disney Plus by following these steps:
● Open your Disney Plus account and log in by entering the credentials.
● Click your profile icon to select 'edit profiles' from the dropdown list.
● Now select the profile you would like to change or modify.
● You can go to the Disney plus parental controls section, and toggle the Kids Profile slider to on.
● You will need to type your password in order to complete the changes.
2. Adding a pin protection
In the second step, you need to add a 4-digit pin to make sure your kid won't access any violent content without your permission.
● Access your Disney account using credentials and log in.
● Click your profile icon to select 'edit profiles' from the dropdown list.
● Now select the profile which you would like to modify or change.
● Go to the Disney parental controls section and select the profile pin option.
● Enter your four-digit PIN and password to confirm.
3. Setting up content ratings on the Disney profiles
A total of seven categories exist: 0+, 6+, 9+, 12+, 14+, 16+, and 18+. Viewers are limited to watching Disney Plus shows and movies rated below that certification. By default, the rating is 14+. PIN holders can change their PIN at any time by visiting settings. This way you can block movies and TV shows by selecting the rating whenever you want to prevent access to certain content on Disney Plus, and shows that are not rated G or TV-7FV will automatically be blocked. To set up Disney Plus content ratings, follow these steps:
● Open your Disney account and log in using your credentials
● Click your profile icon to select 'edit profiles' from the dropdown list.
● Please select the profile you would like to modify.
● Go to the Disney parental control section, and select the content rating option.
● For your movie and television library, choose appropriate content ratings ranging from 6+ to 18+.
4. Adding an exit question
This is an extra security feature. It increases the difficulty for young kids to switch to another profile that may have more mature content by getting out of their profile.
● Open your Disney account and log in.
● Click your profile icon to select 'edit profiles' from the dropdown list.
● Choose your kid's profile and change it.
● From Disney parental control, toggle on the 'kid-proof exit question' option.
● Your exit question should be typed along with the answer.
Part 3. Lacks Disney Plus Parental Controls
Disney Plus profiles can be easily generated for your kids. It is even possible to assign a content rating to certain movies and shows and give them a PIN. However, it's not enough to keep your kids away from something they shouldn't see at a young age. But remember the next generation is always smarter than us. Nowadays, kids and teenagers are well versed with technology. Their parental control settings can be bypassed by switching to their parent's profiles. To ensure your child's safety on Disney Plus, use a monitoring app that keeps track of their activities. There are a few potential issues with Disney Plus parental control: Parental control profiles can be toggled between limited and unrestricted for children with basic computer skills. Moreover, Disney Plus Parental Controls caters to no specific limits for PG and PG13 content. It is not possible to enable or disable PG13 restrictions separately from PG restrictions. This control feature does not include screen time limitations or monitoring tools; thus, you cannot track your child's Disney Plus usage.
Part 4. How to Enable Parental Controls for Disney Plus
Spy software like SpyX allows you to track and monitor your target device from anywhere in the world. These apps are typically marketed as spying apps, but they can do more than just monitor device activities. In addition to blocking dangerous websites, and adult content, and monitoring physical locations, they can also be set up to prevent unwanted calls. Before you can install SpyX on your child's phone or another device, the target device must meet a few technical requirements. The app can be downloaded on Android devices, while the credentials are required on iOS devices. Despite being invisible to the target user, the app operates in hidden background mode. The target device continuously provides you with updated information, which is refreshed every five minutes. Every bit of the retrieved data is encrypted and protected by SpyX, It is a completely reliable and secure mobile phone monitoring solution. Since it operates across the globe, You will get multilingual support 24/7. You can subscribe to their affordable package to block Disney Plus shows and monitor your kid's activity on the browser.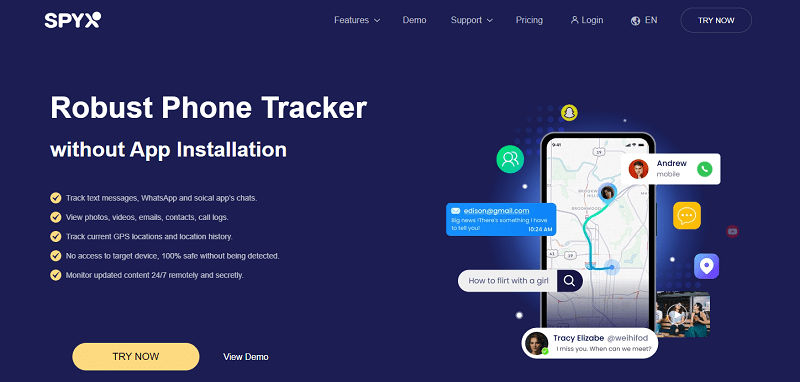 Part 5. FAQs
Q1. Can you block specific shows on Disney Plus?
There are many limitations of parental control features of the Disney Plus service. You cannot block individual shows on the platform and not even set time restrictions on the content you watch. You will need an external parental control app like SpyX to monitor your kid's activity on Disney Plus.
Q2. What is a Disney Plus Watchlist?
Watchlists are an easy way to track the Disney Plus shows, movies, and series you want to watch and favorites you want to revisit. You should create separate Watchlists for each profile if more than one person is accessing your Disney Plus account.
Q3. My Disney Plus is not working? What should I do?
● It might happen sometimes due to poor internet connection or subscription-related issues. You can try these troubleshooting tips to resolve this issue.
● Check your download speed. If it's slower than 5Mbps then it can cause a problem.
● Using a mobile or WiFi device, disconnect your internet connection and wait 30-60 seconds. Now try to reconnect.
● You can refresh your connection and check the results.
● Sometimes you need to reset your WiFi modem.
● Try signing out of all Disney Plus devices and re-signing in.
● Log in again to Disney Plus by deleting and redownloading it from your device's app store.
● If you don't have a compatible device or web browser, try Disney Plus on another one.