Most kids have poor self-control, especially when they get a cell phone. Children are highly dependent on mobile phones. They can leave their mobile phones all day long, sending messages, taking photos, chatting with friends on social media apps, browsing the web and so on. Mobile phones give children access to more information, which also worries parents. Therefore, it is necessary to find a professional mobile phone tracking software to monitor the child's mobile phone.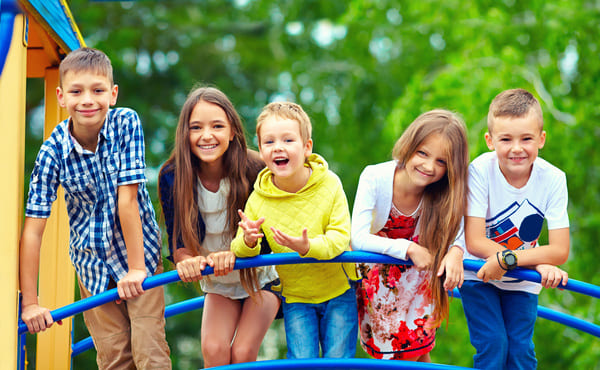 This article details 8 iPhone parental monitoring apps. Even when you're not around, you can remotely monitor your child's phone and see what they're doing with it.
Part 1. Overview of 8 Best iPhone Parental Control App
To save you time and money, we've done detailed market research and selected 8 of the best iPhone parental monitoring apps. Hopefully, these mobile phone monitoring apps will meet your needs to monitor your child's phone.
1. SpyX-Best iPhone Parental Control App
When you consider to choose iPhone parental control app, SpyX phone tracker comes first. SpyX is an easy-to-use iPhone monitoring app. You can use SpyX to monitor your children remotely without them knowing.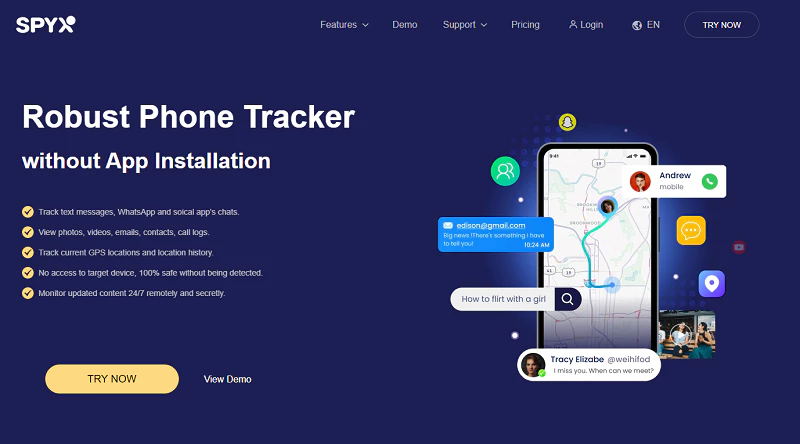 Features of SpyX:
SpyX enables you to track all activities on your kid's iPhone without being detected.
With SpyX phone tracker, you can track your kid's GPS location in real time and where your kid has visited. You will be clear about your kid's movement.
You can also set specific area with SpyX geofence feature. When your kid enters or leaves the area, you will receive the notification.
As professional iPhone parental control app, SpyX allows you to track browsing history so that you can know what your kid search on the phone. And you can block websites to protect kid from dangers.
Want to Know what apps you kid use? That is easy for SpyX to monitor installed apps on your kid's phone.
If you want to save data from your child's phone, instead of taking repeated screenshots, go straight to the dashboard, click the Export button, and you can save the data to a specific location. This is very convenient for data management.
If you are worried about your children being addicted to games or surfing the Internet, you can also limit certain game app or chat app.
Why Is SpyX the Best iPhone Parental Control App?
All-in-one iPhone Monitoring Solution
With SpyX, you can remotely monitor all the data on your child's phone. Whether it's text messaging, photos, geographic location, or social media app, SpyX can help you easily get this data.
Work in Stealth Mode
When you're remotely monitoring your child's phone data, you don't want them to find out. SpyX is perfect for your need to remotely monitor your child's phone without being detected. Because you don't need to install app on your child's phone to use SpyX, there won't be any abnormalities on your child's phone. SpyX is totally hidden and undetected.
No Jailbreak Required
Using SpyX to monitor your child's phone remotely, you don't have to pull off a complicated jailbreak. Because SpyX doesn't need jailbreak. You can complete the SpyX setup and remotely monitor your child's phone in just 3 easy steps.
100% Safe and Reliable
Whether the use of mobile phone monitoring software will cause data leakage is a very concerned issue for users. With SpyX, you don't have to worry about this at all, because only you have access to the target device's data. Even SpyX doesn't have access to those devices. In addition, SpyX does not leak data to any third party platforms.
Easy to Use
Worried you don't know the technology to operate SpyX? As the best iPhone parental monitoring app, SpyX has always been user-friendly. From account registration to remote monitoring, it only needs simple 3 steps, and then go to the dashboard, you can get all the data of the target phone.
How to Use SpyX to Monitor Your Kid's iPhone?
Step 1. Register for a SpyX Account
To create a free SpyX account, click "TRY NOW" button, then register with your valid email.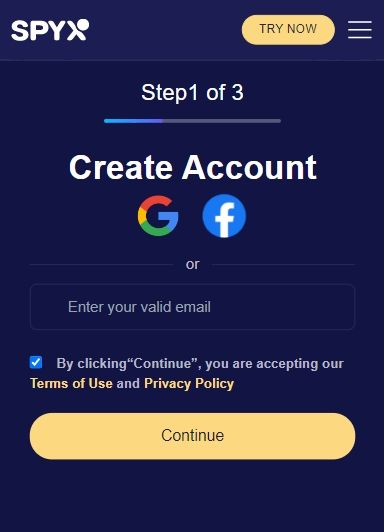 Step 2. Set up SpyX
After signing up, choose a suitable plan, then connect target phone with SpyX. You need to get the iCloud credentials of your kid's iPhone.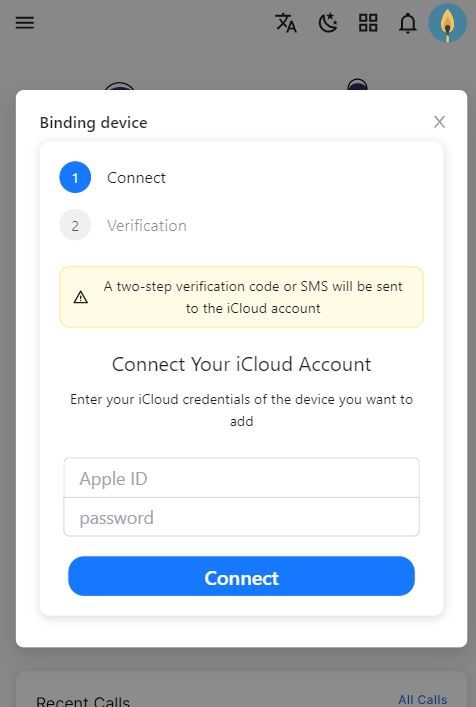 Step 3. Start Monitoring Your Kids
You are almost done. Just go to your SpyX dashboard and view your kid's phone activities secretly and remotely.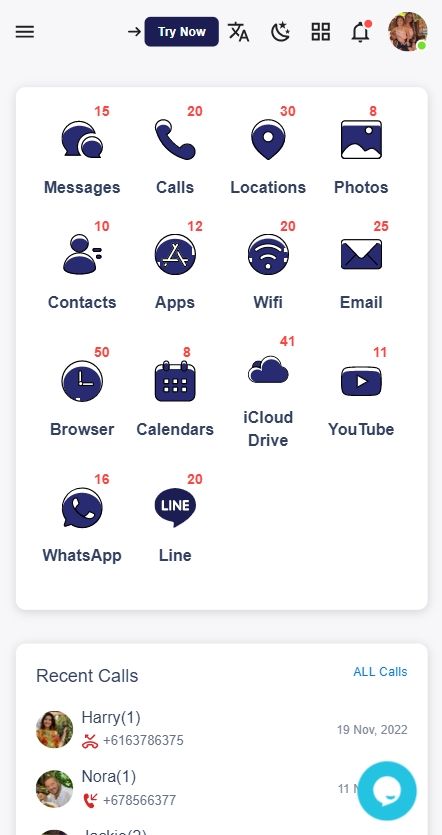 2. Teensafe
TeenSafe helps you watch over your kids and protect them from pornography, online predators, cyberbullying, and other threats. You will be able to monitor and store call logs, messages, social activities and more. You can also track contacts, create marked zones on the map with Geo-fence feature, view browser history, etc.

3. Mobistealth
Mobistealth is your alternative parental monitoring solution because it can monitor both cell phone and computer activities. Once installed, the parental monitoring software is completely undetectable by the user and will begin recording the child's cell phone and computer activities. You can view the collected data from anywhere with Internet access by logging into your Mobistealth user account.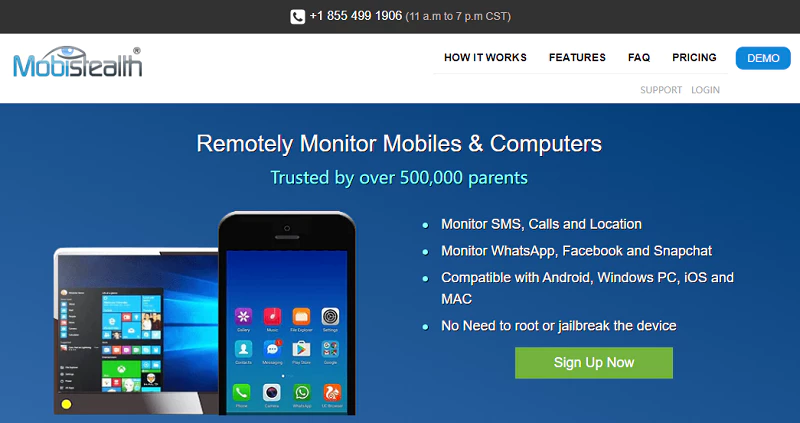 4. mSpy
mSpy parental control can help you find out what your children are doing on their phone and relax knowing they are making good decisions. mSpy shows you almost everything on their phone, such as text messages, social chats, photos, emails, GPS locations. Less worrying, more monitoring. mSpy is more than an app. It's the key to the Internet. And it's yours to help you unlock your children's digital world, find out the truth, and rest a little easier.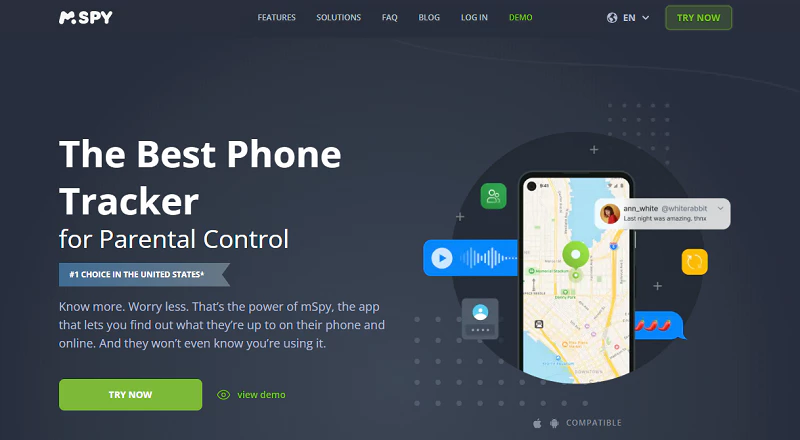 5. Cocospy
Cocospy phone tracker is a good solution for you as it helps supervise your children's online activities and get instant updates. Children all across the globe spend a considerable amount of time on the Internet. Therefore, all parents need to know what their kids do on the world wide web and regulate their behavior before it's too late.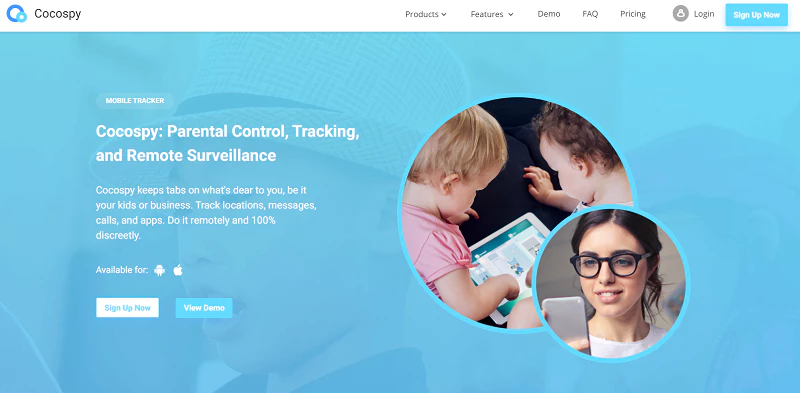 6. XNSPY
XNSPY is advanced parental control monitoring software that lets parents track their children and monitor their phone data anytime and anywhere. Installing XNSPY on their smartphones or tablets will let the parents secretly monitor calls, contacts and multimedia files (Photos and videos); remotely spy on IM chats (WhatsApp, Viber, and Skype), iMessage and SMS; track their current location and location history on map; define suspicious words, contacts and places and receive instant alerts on their usage.
7. uMobix
The uMobix phone tracker is a great choice as parental control software on the market. The tracking program is well-known for its accurate results, appealing user interface, and developing features that demonstrate developers' abilities and expertise. This is evident from the app's continuous addition of new capabilities to improve the speed and convenience of the mobile phone tracking app. It is undeniably one of the greatest parental control apps for Android and iPhone.
uMobix was created to be the ultimate private eavesdropper and phone tracker. You may employ its 100% stealth mode to find someone without being discovered. The phone monitoring software has an easy-to-use interface and a plethora of useful capabilities. With uMobix parental control, you can access your kid's call history, text messages, emails, location, social media accounts, streams and websites visited.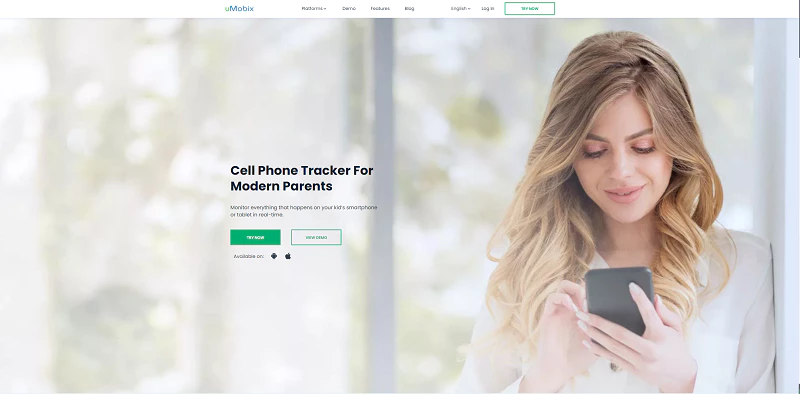 8. SpyHuman
SpyHuman is designed to monitor your child's activities, secure your kids remotely and securely. It is compatible with almost all Android devices. SpyHuman can provide your children safe and secure smartphone experience by keeping monitoring their mobile phone activities, track full phone gallery, spy on the smartphone activities on social media apps, such as Facebook, WhatsApp.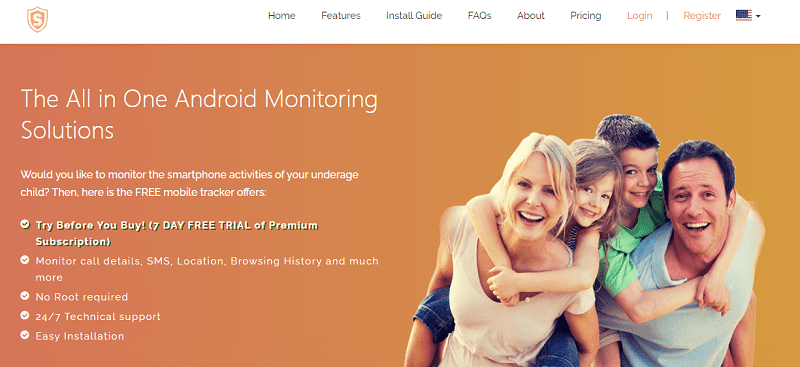 Part 2. Conclusion
As children are not sharing everything with their parents, it may happen sometimes that they may fall in some dangerous situations and being shameful to talk with you. At that time they may take some risky decisions which are harmful to themselves. So, the parental control is quite necessary these days.
In this post, we're detailing 8 iPhone parental control apps. Which one do you think is the best parental monitoring app? We recommend you to choose SpyX, it has powerful phone tracking features, reasonable price, simple operation, user-friendly interface design. SpyX will be better than you think! Try SpyX today!