Part 1. What Are Decoy Apps
These are secret apps used to hide videos, pictures, and other files that a person does not want you to see on their phone. Decoy apps disguise as calculators. This is convenient because no one can bother opening a calculator app on a phone when looking for suspicious content. Parents dedicated to exercising parental control over their children need to know about types of decoy apps, how to find them and how to stop their children from using them. In this article I take you through.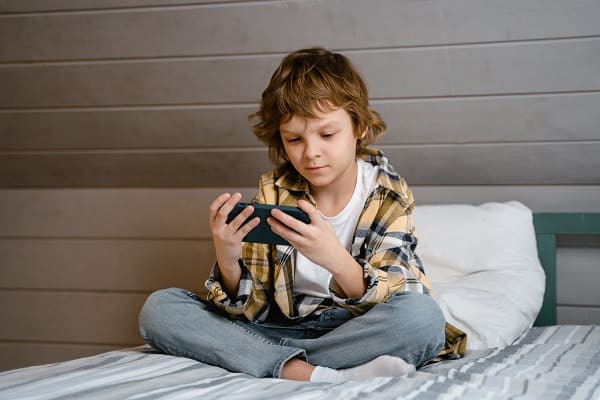 Part 2. Top Decoy Apps for Android that Kids Use
1. Secret Calculator App
This app has a lock screen that will display like a normal calculator on android phones. Secret calculator apps hide photos and videos away from the default phone gallery.
Features
Shake auto close. The app allows you to be a step ahead by shaking your phone to close it hurriedly when need arises.
The app has a vault where you can secretly store photos, videos, and files you don't want to be accessed by any other person.
The app has a functional scientific calculator that you can use in calculations.
An inbuilt private browser that allows you to make private browsing of sensitive content that you don't want to appear on your default browser history.
A fake vault feature that allows you to store fake pictures and videos which prevents others from accessing your real stored files.
When someone tries to access the app with the wrong password, the app automatically takes an intruder selfie.
2. Photo album vault
Photo album vault has a private gallery where you edit photos and videos. The photo collage maker helps you edit and arrange photo and video albums.
Features
Share photos to social media directly from the photo album photo
Private gallery allows you to keep your encrypted pictures.
You can sort or search photos by name, date, location, or size.
HD gallery allows you to have an HD preview and a Slideshow play for your photos.
Keep deleted media in the trash to restore them when you want.
Photo editor with a collage to add texts, gifs, and filters to your photo.
3. KeepSafe Photo Vault
KeepSafe Photo Vault is one of the most effective decoy apps for android that stores photos and videos that you don't want to sit in your default gallery. The app also acts as a spare storage space.
Features
You can lock all your files with a password. You can set the password as a pin, fingerprint, or pattern.
The app automatically locks when you turn it upside down. This saves you are in a tight spot and you need to lock the app.
The app has an automatic photo and video recovery when you lose your phone or do an accidental reset.
Safety sharing control allows you to control how long a recipient can view pictures or videos when you share them by deleting files 20 seconds after viewing.
KeepSafe Photo Vault has an encrypted private cloud that you can sync across all your devices.
4. Gallery Vault
Gallery vault allows you to hide your private photos and videos with the option of encrypting them with a password.
Features
Secret vault where you can hide your pictures and photos and protect them with a password
A private browser where you can privately browse anything you want away from your default phone browser.
Encryption is where you can set a pin, fingerprint, or pattern password to prevent foreign access.
Available for tablets.
Colorful themes that gives you the ability to choose between dark and light modes.
5. DoubleApp
As the name suggests, this decoy app doubles up hiding your photos and videos plus all social media apps you don't want seen. The app sits on your phone display as a functional calculator.
Features
Calculator disguise enables you to have the app on your phone without getting noticed. The app has a real calculator for personal calculations.
Secret gallery where you can import and hide photos and videos.
Secret messages where you can store your private messages away from the traditional default message app.
Secret apps where you can hide apps like Facebook, WhatsApp, Viber, Tinder, Instagram, Messenger, and other similar apps.
6. Vault-Hide Pics & Videos, App Lock, Free Backup
This decoy app hides your private calls, text messages, photos, and videos. The app can add messages and media from a specific contact you choose on your device or social media.
Features
The app sits as a vault in your phone display.
Backup your data on the cloud meaning even if you lose your device, you will always recover them once you set up your cloud on a different device.
The app takes a picture of an intruder when they try to access your files by entering a wrong password.
Privacy encryption to set up a pattern, fingerprint, or pin to access files.
Part 3. How to Stop Kids from Using Decoy Apps
With the duty of exercising parental control to the best of your ability, you got to be a step ahead in countering decoy apps on your kids. The following ways will help you to counter the available decoy apps for children.
1. Start Monitoring
Monitor your kid's phone by checking it regularly and using monitoring apps. A parental control app like SpyX will show you all phone activity, apps installed, shared media, private browsing history, and hidden apps on your child's phone. SpyX has a control panel where you can monitor your child's phone from your device.
2. Build Strong Relationships
Be your child's go-to person to give them no reason to feel they need to hide things from you. When you have a strong relationship with your children, they will always be open to asking you questions and confide in you.
3. Educate them about the risk of online communication.
A strong relationship with your children builds trust and makes teaching them easier. They will believe you quickly and take what you teach them seriously. Take the opportunity to tell your children about the risks that online communication holds like cyberbullying and predators.
4. Use parental control apps
A parental control app helps you monitor your child and move in to save them from danger when the need arises. SpyX is one of the best monitoring apps available that you can use for monitoring. The app allows you to check what is on your child's phone.
From the SpyX control panel, you can block the installation of decoy apps on your child's phone.
5. Don't Assume the Worst
When you find decoy apps on your child's phone, don't rush to assume the worst. Talk to them and find out why they have the decoy apps you will realize that contrary to your assumptions, they enjoy the features of such apps and not their creepy side.
Part 4. What Parents Should Know About Decoy Apps
1. Reasons Why Decoy Apps are so Popular
Decoy apps have become so widely used because of the privacy they offer for sensitive files.
Your child might use decoy apps as a getaway from hackers, as a backup for their valuable files for future access, and as a means to hide things.
2. Problems With Decoy Apps That Parents Should Know
Your child might use decoy apps for the wrong reason that might endanger them or your family.
Decoy apps have become a platform for children to access and store inappropriate content such as pornographic videos, radical materials, and cult-related graphics which if not realized on time, your child could change and become something different.
Being a parent means you double and step up the effort to keep a check on your child to keep them from the evils that the internet has to offer. Keep up with the best versions of parental control technology to keep tabs on your child.