Due to the popularity of mobile phone and social apps, it becomes easier to have a chat with strangers online. So, cheating happens anywhere and anytime. Maybe your husband is talking with you face to face, but he is flirting with another woman via WhatsApp, your girlfriend says she feels so tired this week, so she will not watch a movie this Sunday, while she will date with another man in the mall. But you don't notice that at all. Even if you are suspicious, you can't hold the cheating evidence. What should you do at that time? Go to find the best app to catch a cheating spouse.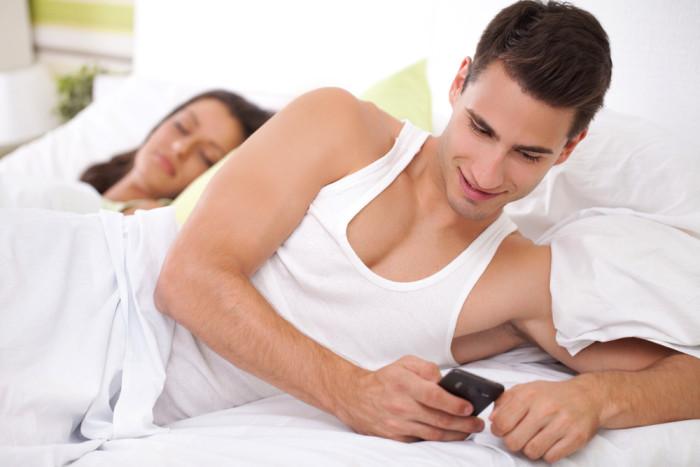 What is the best app to catch a cheating spouse. This question also makes you puzzled. Because there are thousands of phone monitoring apps in the market. It is difficult for you choose a suitable phone tracker when your are new to phone monitoring apps. To save your energy and budget, we have finished the research and test. Here we list best 5 apps to catch a cheating spouse. Let's get started now!
Part 1. What to Look For on a Cheater's Phone?
A cheater can hide their secrets without batting an eyelid. You need to know what to look for on a cheater's phone so that you can catch a cheater efficiently. If your need clues on what to check on an iPhone for cheating, start careful checks on the following categories.
Dating Apps
If someone installs dating apps on the phone, the person must flirt with someone on these dating apps. Dating apps are the best choice for people who have the need to establish relationship with strangers. So, it is the direct method to catch cheating spouse via checking dating apps. If you hold your partner's phone, check for dating apps to see if she/he has installed dating apps already.
IM Apps
If you can get the target's phone, just check their messaging apps. Look for popular apps like WhatsApp, Facebook Messenger, Viber, Snapchat. If you find any, open them and check for suspicious messages your partner might have exchanged with an unknown contact. If the IM apps require a password before access, it might be tricky getting the information you seek, except you know how to acquire the codes.
Cal History
If your girlfriend has a call with another guy frequently, she may have the chance to cheat on you. When you get her phone, you can view who she contacts recently. You can ask your girlfriend directly, if your girlfriend refuses to answer or gets angry, you can be sure that she is lying about the cheating.
Text Messages
Text messages can show the cheating directly. Once you access to the target's phone, view text messages and check whether your partner is cheating on you.
Shared Messages and Photos via Social Apps
Most cheaters like chatting and sharing via social apps. If you find your girlfriend sent explicit text messages or sexy photos to another man, she must be cheating on you. However, some cheaters will delete chats history after sending.
Part 2. Best 5 Apps to Catch A cheater on iPhone
1. SpyX Phone Tracker-Top Choice for Catching a Cheater
SpyX is the best app for this task "catch a cheater on iPhone". It is a very strong and reliable smartphone spy app that allows you to spy on someone's phone without ever knowing about it. Not only do you get the target's actions and location in real-time, but also you can access the critical information about the target. This is achieved by tracking the social media accounts and archives of messages of the target.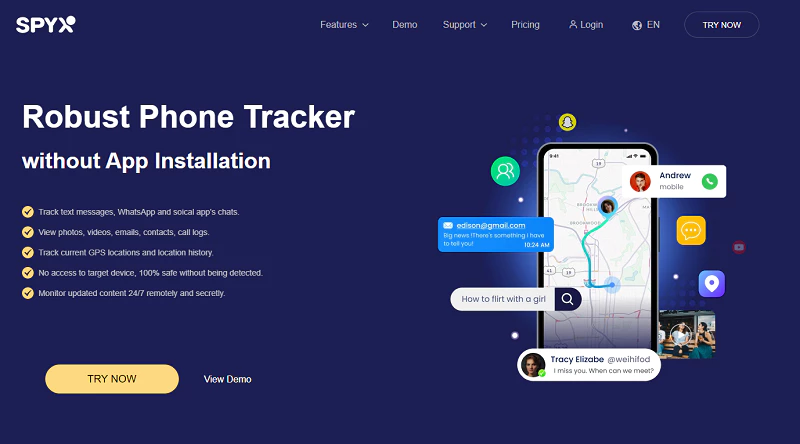 SpyX is designed to be cloud-based, ensuring that using this app is the same as using the web browser. In reality, you use any of your favorite browsers to view all data once the configuration process is complete.
Infidelity has become very common these days, and you might want to know what your wife is up to, and what better way than knowing it through her text messages? With SpyX, you can easily view one's text messages and a lot more like the location, social media, calls and etc. So if you want to keep a track on your partner when you want to catch a cheater, SpyX must be the best option available to you.
Step 1. Sign up Free
You need to create a free SpyX account first. Be attention: The email you use to sign up must be valid. Because you will receive emails with your SpyX account information.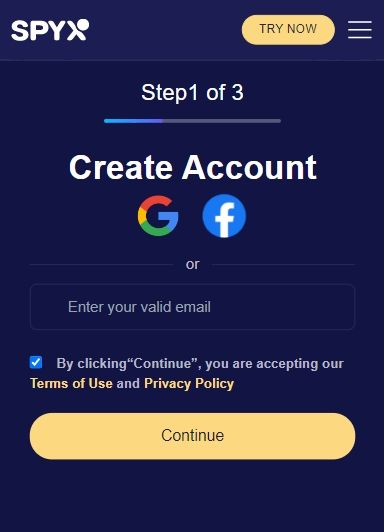 Step 2. Set up
Choose a suitable pan and begin to bind partner's phone with SpyX. You need to enter Apple ID and password of spouse's iCoud. Then, you enter the verification code sent to target phone. Once finish these setting, you bind the target phone successfully.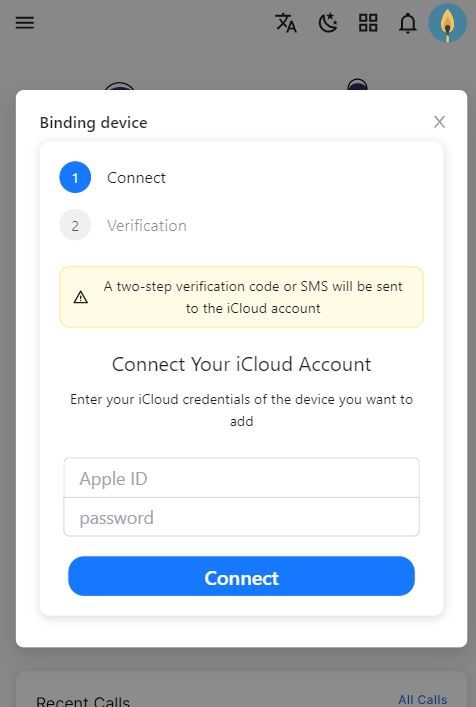 Step 3. Start to Catch A Cheater
Go to your SpyX dashboard and you can view all data stored on your partner's phone. You can click on the left column to see what data you want to monitor.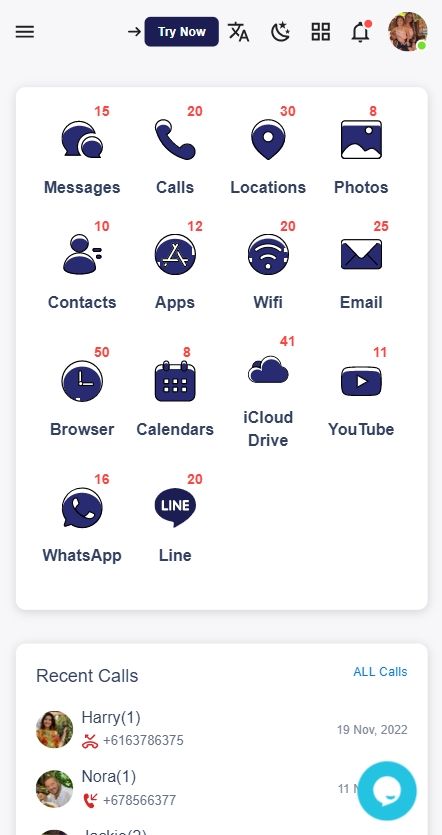 2. eyeZy-Track Partner's Phone without App Installation
eyeZy allows you to hack into someone's social media profiles. You get to see photos, contacts, and videos they might be hiding from you, allowing you to take further action.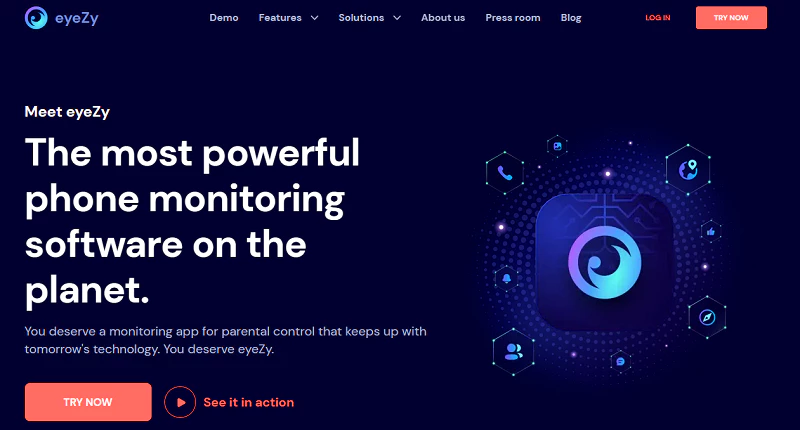 Pros
eyeZy has affordable pricing.
24/7 customer care service.
Offers a notification when there's suspicious activity on the target's device.
Cons
The spy app wouldn't work on Windows and macOS.
3. mSpy-Undetected Phone Monitoring App
This spy app is an all-in-one monitoring solution that allows you to read someone's texts without installing software, view text messages online, and other features that enable you to detect suspicious online activities on your children's devices. It is an effective parental control solution that can also be repurposed for other uses, such as monitoring your employees' activities to ensure their productivity.
Pros
Advanced features which include a family plan that allows you to monitor up to 3 devices at once.
One of the best spying apps for tracking social media activity.
Easy installation and navigation.
Cons
It requires you to sign up before you can view the pricing plans.
4. XNSPY-Track Target Phone Remotely
You can track texts from another phone with the date and time of receipt, view call logs, and set an alert to be notified when certain contacts try to reach the person you are monitoring. It can also access an extensive range of social media platforms, track location, and monitor all online activities.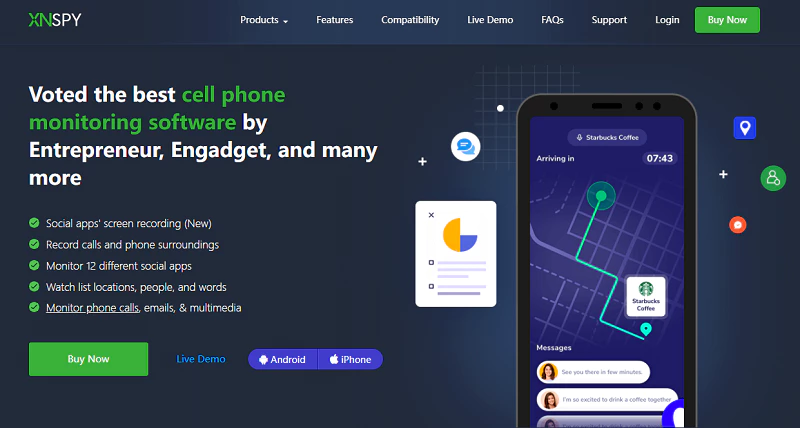 Pros
The setup process is easy to navigate.
The installation process is fast and secure.
Pricing plans comprise features that give you substantial value for your money.
Con
Although it is built for both iOS and Android, some features are exclusive to only Android devices.
5. Highster Mobile
It is a user-friendly spy application with lots of useful features and very easy to use interface. The price varies from reasonable to expensive, depending on your wallet. But the ability to intercept text messages without target phone could cost even more. This app is perfect if you want to catch a cheater.
Pros
It can track iPhones and iPads without jailbreak
Block inappropriate content and websites
Read text messages from another phone without installing software.
Cons
Is not able to block applications.
Part 3. How to Catch Cheaters on iPhone Using Their Location?
You can benefit from the 'Find My iPhone' app if your cheating partner uses an iPhone. To activate, go to 'Settings' and turn on 'Find My iPhone'. Now, do the same for 'Location Services' under the 'Privacy' tab. When you've done all these successfully, you can seek out the location of the target iPhone anytime you want.
Part 4. How to Read Cheating Texts on Husband's iPhone Remotely?
If you look up how to forward someone's texts to my phone on the Internet, you'll find some other ordinary techniques besides spy apps you can use to monitor your loved ones. For example, Android users can take advantage of the SMS Forwarding mobile app. You can download the app on Google Play Store and install it on the target smartphone.
Setting up the SMS Forwarding application is relatively straightforward and should only take a couple of minutes. Once you've successfully installed the app, it'll send every SMS from the target smartphone to your phone number. You can also have the texts sent to your email if that's your preference.
Part 5. How to Catch a Cheating Spouse on iPhone Using Siri?
Even for our tech-savvy audience, this might seem alien, as no one would've ever thought that Siri can help you catch a cheating husband. Additionally, you don't have to input any passcode for Siri to work.
Siri can reel out details such as recent contacts, contact name, and address when you issue a prompt. To activate this technique, you'll need to play around with the settings (Today's View and Notification View) under the "Touch ID" & "Passcode" menu.
Part 6. Conclusion
Now, you learn about handy iPhone features, as well as apps that allow you to pick up clues and dig up facts on your two-timing partner. Do you have clear answer for what is the best app to catch a cheating spouse? Obvious SpyX phone tracker ranks top with robust monitoring features.