Most people are glued to mobile phones. They use mobile phones to deal with needs in every aspect of life. For example, sending email, having a call, sharing photos, receiving text messages, post daily activities on social media, etc. That means mobile phones store many files and data, secrets. People think that the data stored on their phones goes away when they erase it. However, the data keeps living on external servers or in root folders of mobile devices. For some tech-savvy predators , they will get these private information to take dangerous action to teens. So, monitoring teens' phone can help parents deal with issues. The article introduces four methods to track a phone without them knowing. The best way is to purchase a parental control app, like SpyX. If you want to get more details, go forward.
Part 1. How to Track a Phone without Them Knowing?
If you want to know how to detect and prevent danger by monitoring child's online activities, just read this article. Here are four proven and legal ways for you to track someone's phone without them knowing.
Method 1. Use a Legitimate Phone Tracking App without Them Knowing
Want to know your kids activities online? Where they go often? Who they chat recently? What plan they will take next weekend? Parents want to know whether children are safe when using phone and surfing the internet. Because scammers, online predators, cyberbullies are common reported in the news. In fact, these people are also lurking around us. As a result, a monitoring app is necessary to track a phone without them knowing.
With a parental control app, such as SpyX, you can easily track phone without them knowing. Compared with other phone trackers, SpyX stands out with easy use, strong tracking features and data safety.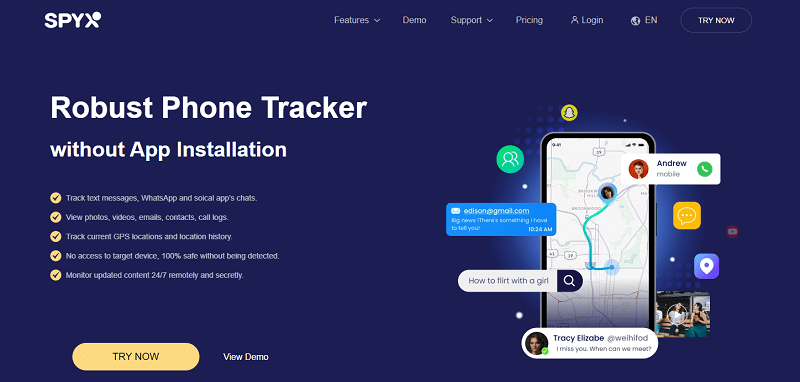 You can monitor:
Call logs and contact information
Text messages and chat
Events of Calendar
Notes
Reminders
iCloud data
Steps to Track Target Phone with SpyX
Step 1. Create A Free Account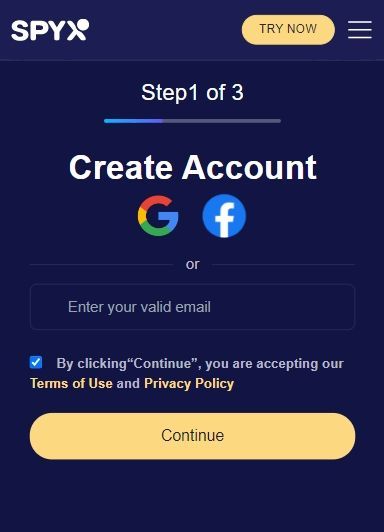 Step 2. Add iCloud Details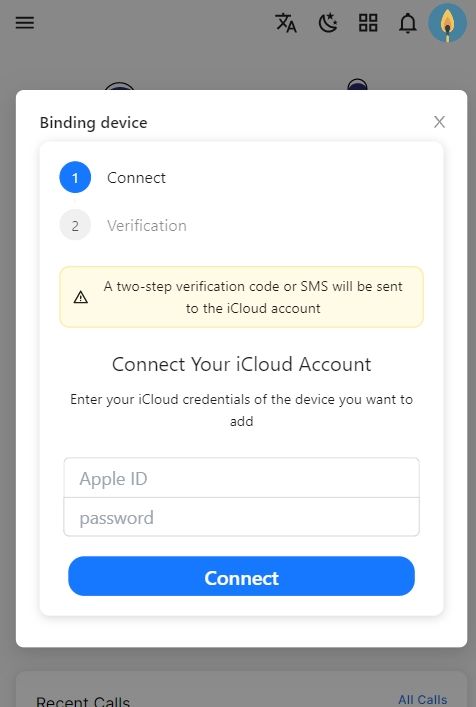 Step 3. Start Tracking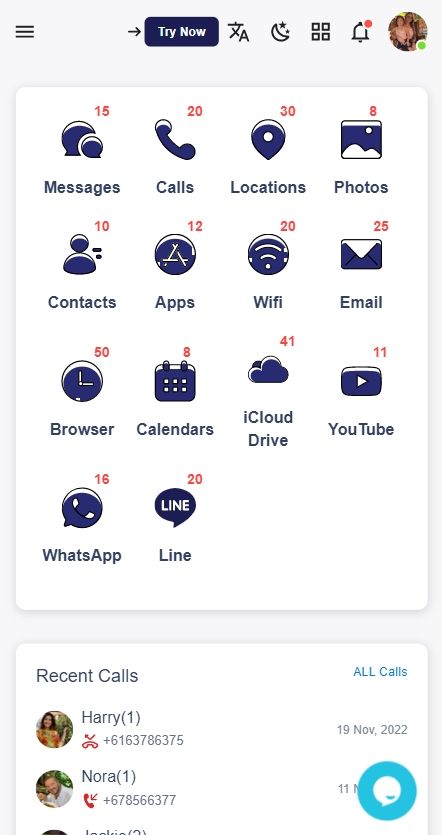 Method 2. Use the Localize Phone Tracker without Them Knowing
Location tracking can be pretty helpful if your spouse goes missing after work, your kid is late from school, or your elders get lost. You can try Localize.mobi. This online service can help find someone's device location with phone number. Just enter the number you want to geolocate to the relevant field, the Localize.mobi will find it. Convenient and easy! No physical access to the target device is needed. And any cellphone network is available for Loclize. Because the message comes from an anonymous sender, the target person doesn't know who requests for their location. You won't be exposed.
You can follow the steps:
Step 1. You type in the needed cell phone number.
Step 2. Localize sends an SMS to that number. You can customize the message if needed.
Step 3. The Recipient opens the text message and agrees to be located.
Step 4. You receive information about their current location.
Method 3. iPhone: Locate Phone without Them Knowing
You can track iPhone without them knowing with iCloud. To track the location of target device, you can follow these steps:
Step 1. Log in to iCloud using a target device's credentials.
Step 2. Click the Find my iPhone icon.
Step 3. Go to an interactive map and choose the needed device.
Step 4. Track the location of a target iPhone.
In fact, once you get into someone's iCloud, you can browse more data and files. Once the iCloud is on, iPhone will sync the data to the iCloud. Even the files on the iPhone is deleted, it still stores on iClou, such as text messages, photos, nots, etc.
Method 4. Android: Use GPS to Track a Phone without Them Knowing
If you want to track location of Android, you can try Android Device Manager. As a built-in tool by Google, you can use it to track a phone without a person knowing, erase all data on it, lock the device, and reset the lock-screen password. You don't need to install ant additional software on a target device.
To track an Android device's location, follow these steps:
Step 1. Log in to the Google Account linked to a target device.
Step 2. Go to the bottom of the screen to access all connected devices.
Step 3. Choose the device you want to track.
Step 4. View the location of a target device on the map.
Part 2. Can I Track Someone by Cell Phone Number without Them Knowing?
No, you can't track person by their cell phone number, except for using Loccalize. You can use phone tracker like SpyX to track someone's activities on mobile phone.
Part 3. What If I Use a Free Phone Locator?
There is no such thing as a free lunch. When you use free phone locator, you should consider the risk. Whether free tracking app can violate the target person's privacy and leak important data, such as credit card details, whether free apps are reliable or safe with virus. Small money brings big convenience. You'd better purchase legal phone monitoring app, like SpyX. It is safe and reliable to track phones without them knowing.
Part 4. Which Phone Tracking Method Is the Best for Me?
SpyX is a proven way to track kids' cellphone to build a safe digital content. With SpyX, parents can keep an eye on kids' online activities with phone, which is effective methods for preventing predators, scammers, or cyberbulling. It is our common responsibility and goal to create healthy environment for children and let them grow up healthily and happily.