Compared with Android phone, teens love iPhones more for fast and smooth features. And more teens spend more than 8 hours on social media every week. They are keen to surf the internet on their mobile phone and share interesting things, send messages with friends. Parents are afraid that children are addicted into internet and iPhone , or manipulated by predator. They want to know everything about children's online activity. Here you can find effective ways to set parental controls on iPhone without the owner knowing.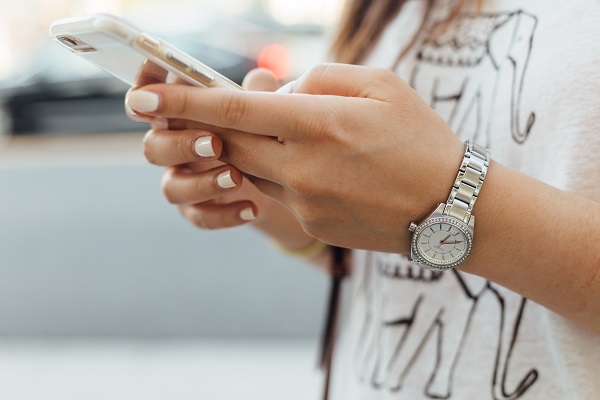 Part 1. How to Put Parental Control on an iPhone?
All parents set their children's safety on the fist place. They want to prevent children from hidden dangers. The article will introduce how to set parental controls on their children's devices. Choose basic iOS settings or buy a powerful parental control software according to practical needs.
Method 1. Use Professional Parental Controls for iPhone with SpyX
In fact, you can use functions and tools of Google and Apple to locate an iPhone. With tools of Google and Apple, you can track iPhone location when iPhone is lost or stolen. And you can protect the data from scammers. However, it is not enough for parents who want to know everything about their activities with iPhone To get more efficient method, you can try parental control software, such as SpyX. Bind SpyX with target iPhone to track what children are doing online.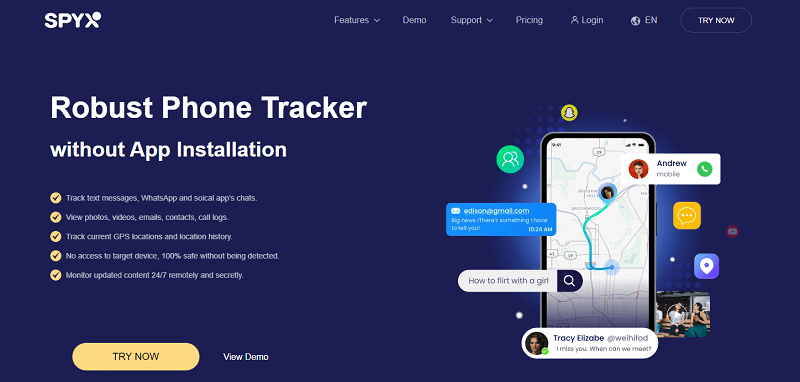 With SpyX, you don't need jailbreak or install any app on iPhone, track iPhone data through iCloud. You can browse calls, text messages, GPS location, calendars, notes and others. A few minutes to bind SpyX with target iPhone:
Step 1. Sign up SpyX account with valid email freely.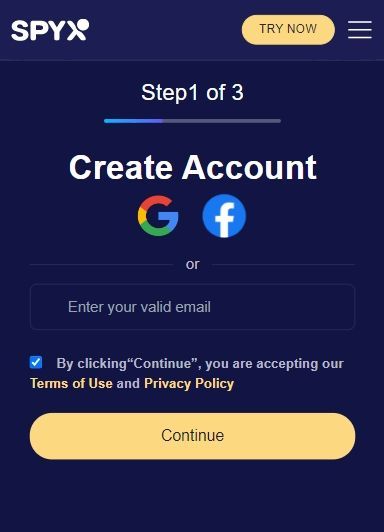 Step 2. Choose suitable plan and finish the payment.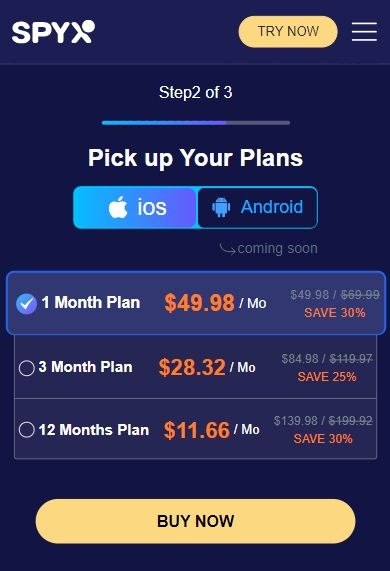 Step 3. Login to verify the target iCloud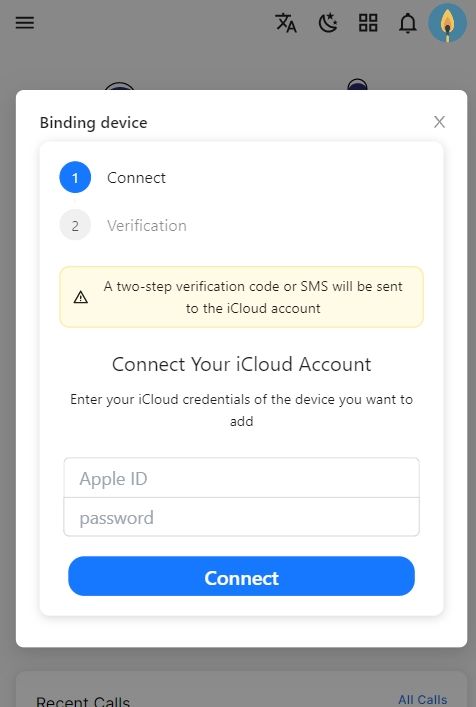 Step 4. Start to monitor your child's iPhone on SpyX dashboard without them knowing.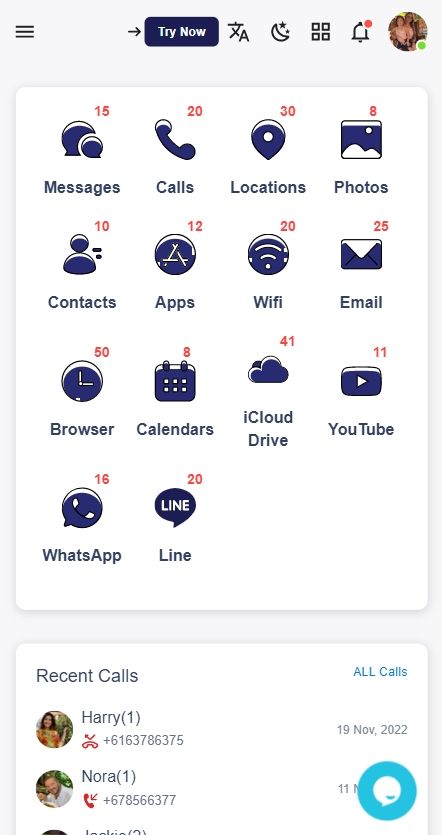 Is It Legal to Track Others iPhone?
Before tracking anyone else iPhone, you should know the law. In the USA, you can use a legitimate monitoring app, such as SpyX, in two conditions:
1. Before tracking, the monitored person is informed, and he is agree to your action.
2. The monitored person is your underage child, and you have the total right for monitoring.
Method 2. Use basic iPhone parental controls
If you don't want to pay for professional parental control software, maybe you can try basic setting on iPhone for parental control.
Tips 1. Set Content and Privacy Restrictions
To protect a child from dangerous interactions online, the first step is to set privacy restrictions on their device.
1.Go to settings > Screen Time
2.Click Continue > This is My Child's Device
3.Following the prompts until you get to Parent Passcode. Enter the code for confirmation. You may be asked to enter an Apple ID and password for iOS 13.4 or later.
4.Tap Content & Privacy Restrictions. Enter your passcode if needed. Turn on the Content & Privacy setting.
Tips 2. Restrict Mature Content
Want to restrict explicit content on child's iPhone? Follow the steps:
1. Go to Settings > Screen Time.
2. Tap Content & Privacy Restrictions > Content Restrictions.
3. Choose Allowed Store Content.
You can restrict the following content:
Choose a country or region to apply the acceptable content ratings for that region automatically;
Music, Podcasts & News: Prevent the playback of podcasts, music, and videos that contain explicit content;
Restrict finding and viewing some music videos;
Restrict movies, TV shows, and apps with specific ratings.
Tips 3. Locate an iPhone with iCloud
The least demanding method for checking your kid's iPhone is through iCloud. Despite the fact that you can't see a total image of their web-based action, iCloud makes it conceivable to find a gadget on the guide, lock the screen, play a sound, and eradicate every one of the information.
To track child's iPhone with iCloud:
1.Log in to a target person's iCloud account.
2.Click Find My Phone.
3.Open All Devices and select iPhone.
4.View the location of an iPhone on the map.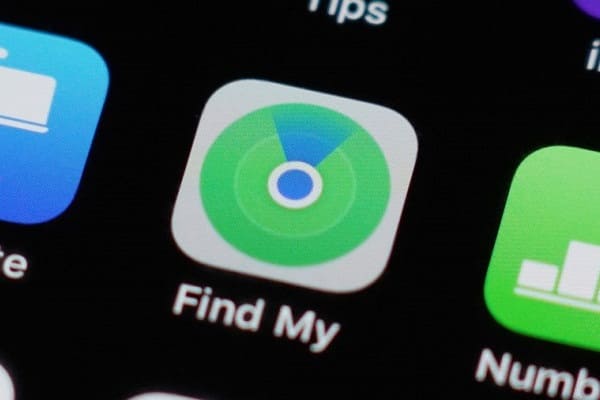 Tips 4. Find an iPhone with Google Timeline
You can use Google Timeline to detect a target iPhone's location. Because Google stores data about regions visited by a client, as well as their ongoing area.
Follow the steps to monitor an iPhone with Google Timeline
1.Log in to a target user's Google account.
2.Go to https://www.google.com/maps/timeline.
3.Choose the needed date or select Today.
4.View the location history for the whole day.
5.Scroll and choose the recent location update.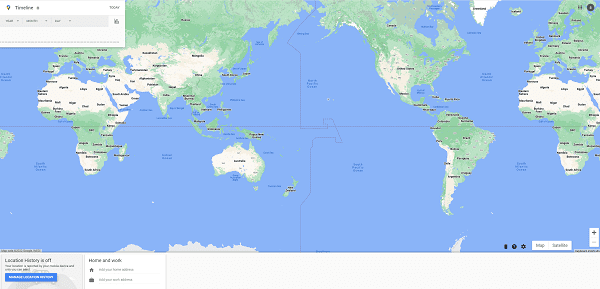 Part 2. Why SpyX is Better than Basic iOS parental Controls
There are many other parental controls on iOS. These tools can help parents share the task of protecting children from complex online activities. But these tools can only provide some basic functions. SpyX is matchless with powerful tracking features, such as browse phone book contacts, view sent, received text messages, even deleted messages, track incoming and outgoing calls, see calender and planned events, read notes and reminders, track GPS locations and other functions.
SpyX is totally safe without virus. And you never worry about privacy leak. We protect your personal information and privacy. Also, you don't need to understand technology, such as jailbreak. And no complex installation steps. All you need is to verify the target iCloud. Feel reliable and relax to track child's iPhone with SpyX.
FAQs
Q1. Is there an iPhone app for parental control?
SpyX is mainly designed for parental control. It can help parents track children's iPhone without app installation. Parents feel easy to track all activities on the kid's iPhone, such as text messages, contacts, social media chats, etc.
Q2. How Can I monitor my child's iPhone messages?
Phone tracker is the most convenient way to monitor child's iPhone messages. Here is a list of powerful phone tracker, such as SpyX, mSpy, XNSPY, etc.
Q3. What's the best parental control app for iPhone?
Without a doubt, SpyX is the best parental control for iPhone. It enables to track calls, messages, social media chats, photos, etc on the target phone remotely.
Q4. How do I set parental controls on my iPhone remotely?
The whole process is very easy.
1. Go to Settings > Screen Time > [your child's name].
2. Tap Change Screen Time Passcode or Turn Off Screen Time Passcode.
3. It will ask you to authenticate the change with your Apple ID, Face ID, Touch ID, or device passcode.
4. It will change or turn off the passcode on your child's phone.
Q5. How can I control my kid's phone from mine?
Want to limit how much time their child spends on the phone? Plan to schedule the phone to be inaccessible at bedtime? Hurry to block your child's access to the phone with one tap? Try Google Family Link-a free app for parents compatible with iOS and Android phone.