Mobile phone makes cheating easier. You are dared to know how to catch a cheating husband on WhatsApp. You know it is difficult to get your husband's phone and browse WhatsApp messages. He is glued to his phone. You suspect your husband flirts with someone on WhatsApp, but you have no evidence. This speculation can only be people. At this time you need a professional mobile phone tracking software to help you remotely monitor your husband's mobile phone.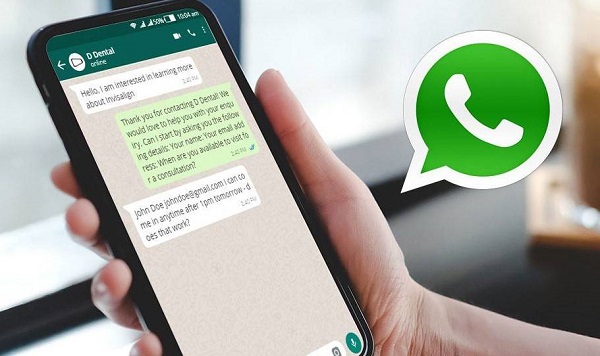 In this blog, we will introduce the signs that your husband is cheating on WhatsApp, and how you spy on your husband's WhatsApp with SpyX. There are also 4 other ways to catch your cheating husband's WhatsApp. Let's start now!
Part 1. Is Your Husband Cheating on WhatsApp?
Sometimes you suspect that whether your husband is loyal to you. Especially when you feel that the passionate gradually disappears. If your husband does cheated on you, it will be a different performance. This requires you to see if your husband has some of the following behaviors. In that way you can tell if he is cheating on WhatsApp.
Chats Removal
If your husband clears all text messages on WhatsApp after chatting, you can be sure that your husband is hiding from you. He doesn't want to share the chats content with you.
Strange Names in Contacts
When you find a strange name in his contacts, and the name repeats itself, your husband has always been in contact with this person recently. If you find out that he always calls behind your back, this person is likely his cheating partner.
Excessive Use of WhatsApp
Whenever you see your husband, he always keeps his cell phone in his hand. Whether he is eating, sleeping, going to the bathroom, he is going back to WhatsApp. If you find that he is always talking to the same person, then to be sure, your husband talks to someone he likes on WhatsApp.
If you want to know how to find out if your boyfriend is cheating on WhatsApp or how to catch your husband cheating. You need a great phone tracker to spy on target phone remotely without being caught.
Part 2. How to Spy on Your Husband's WhatsApp?
When considering spying on your husband's WhatsApp, never hesitate to choose SpyX phone tracker. It has strong monitoring features which allow you to track all activities on the target phone.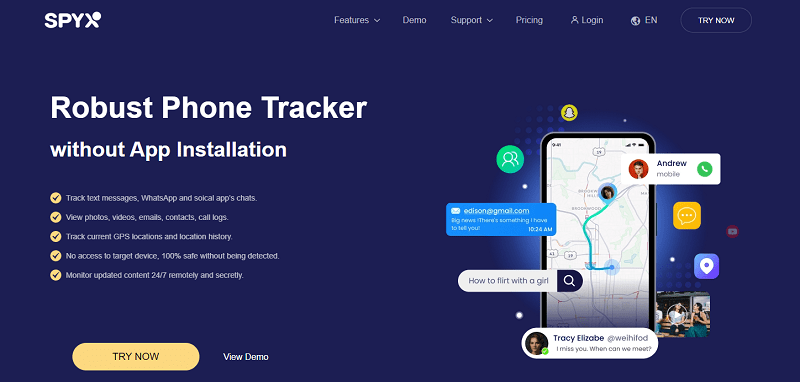 As a robust WhatsApp monitoring app, you can use SpyX to track all text messages, photos, videos, files shared via WhatsApp, even deleted messages and hidden messages. Thus you can catch cheating husband easily.
Step 1. Create A Free Account
Visit our website spyx.com, click the button TRY NOW to sign up free. All you need is a valid email. Then you will receive an email with your SpyX account and original password.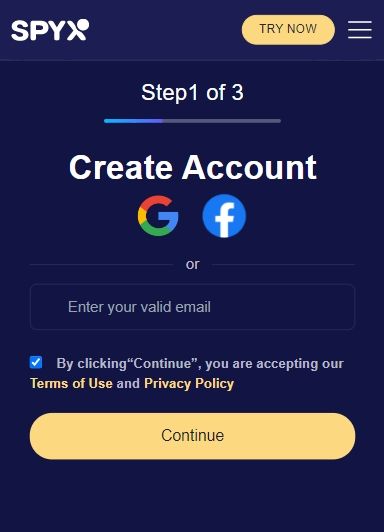 Step 2. Choose Suitable Plan
Purchase suitable plan from 1-month plan, 3-month plan, 12-month plan. And then you can connect target phone with SpyX by entering Apple ID and password of target phone. Next, you also need to enter verification code of target phone. Once you finish the setting up, you bind the target phone successfully.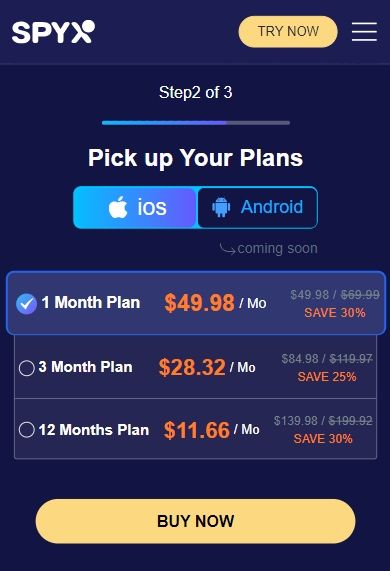 Step 3. Login to SpyX Monitoring Dashboard
Login to SpyX dashboard and view all text messages exchanged via your husband's WhatsApp. Except for WhatsApp, you can also track other types of data, such as call logs, emails, current locations, location history, photos, etc.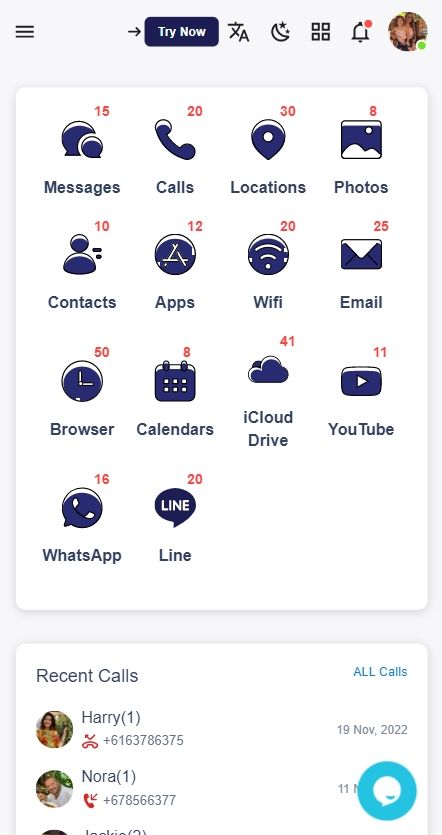 1. SpyX has simple operation. Even if you are not tech-savvy, you can operate SpyX smoothly. You don't need to install app on the target phone.
2. You can use SpyX to track target phone in real time. Both updated data and deleted data are available for SpyX phone tracker. Thus you can know whether you husband is cheating on WhatsApp.
3. SpyX is compatible with all iOS. You can even use an Android phone to track an iPhone remotely. Because SpyX is web-based service.
4. Complex jailbreak is not necessary. You never worry about difficult jailbreak for target phone.
5. You can view types of data on SpyX dashboard clearly. Don't need to take screenshot of all data. And you can export these data to your computer for careful browse.
Part 3. 4 Other Ways to Catch Your Cheating Husband's WhatsApp
There are also other 4 ways to catch your cheating husband's WhatsApp. Let's learn about 4 ways together.
1. WhatsApp-Sharing
The process to find a cheating husband is:
● Open WhatsApp on your husband's device and head towards the settings.
● Select the storage and data option that would be present in the settings.
● Click the manage storage option and all the information would appear in front of you.
2. eyeZy
eyeZy is billed as a super-advanced app. Judging by its features, it seems to deliver on its promises. It's a really easy-to-handle app, especially for the less tech-savvy parent.
eyeZy has a modern dashboard that's easy to use and navigate. You don't even need a software wizard guide to find your way through the dashboard. All information is available on one panel, and you can click on individual categories to see more detailed data.
3. WhatsApp Web
The procedure that is used to monitor the husband on WhatsApp using WhatsApp web is following:
● Open the web browser on your computer and enter www.web.WhatsApp.com and select enter.
● Unlock the device of your husband and head towards WhatsApp.
● Select the WhatsApp web option from the settings of the device.
● A QR code is needed to scan on the computer for signing in to a WhatsApp account.
4. ClevGuard
ClevGuard is the best choice to monitor tablets, computers, and mobile phones. It lets you monitor kids' activities or clear your doubts about your life partner. It can be used for the supervision of enterprise confidentiality and security.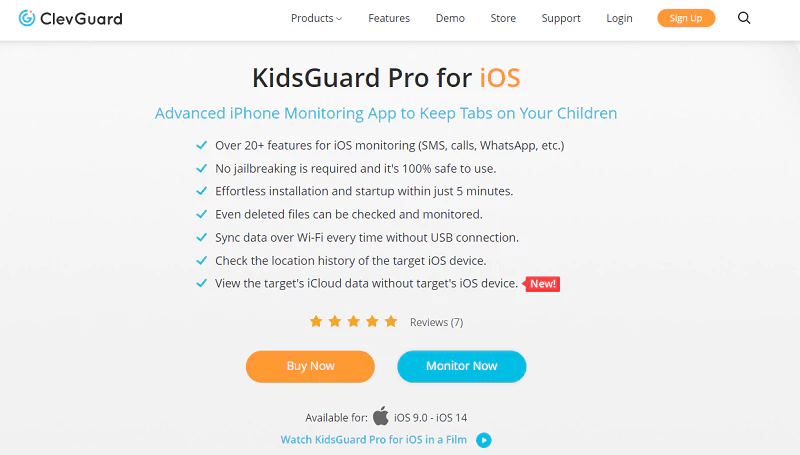 Part 4. Conclusion
The mobile Internet makes cheating even easier. Loyalty feelings are desirable, but in the face of your husband's deception, please keep rational. When you need a reliable mobile phone tracking software to help you find evidence of cheating, please choose SpyX. It helps you out and easily track your husband WhatsApp chat messages while your husband doesn't know you are monitoring him. And you can know what is WhatsApp used for cheating.