Using of messaging apps have been evolving over the years and with that also the privacy of messages that has encryption that's applicable both for PC and smartphones. Back in the days only users can send via SMS or text messages and just do calls too. Here we'll be discussing on how we can keep up and be able to monitor our loved ones and keep them on track with whom they talk to and whom they've been interacting with.
Can Someone Hack My WhatsApp without My Phone
With the power of technologies nowadays, it's been easy with the right tools and ways on how to access your WhatsApp without touching your phone. As we all know what WhatsApp is a user-friendly messaging app that has end-to-end encryption, meaning it makes sure that your communication with another person or groups are kept secret. There are many ways on how your WhatsApp can be accessed or compromised without even holding your smartphone. The question now is what should you do when that happens? Here we can find out steps on how to know if WhatsApp is hacked and what you can do to retrieve your account with these simple instructions.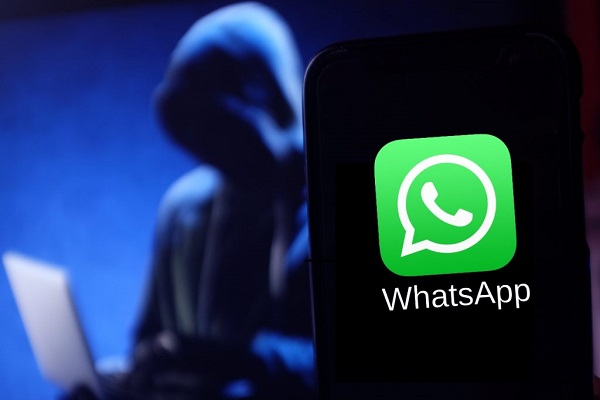 Part 1. How to Hack Someone's WhatsApp without Their Phone
1. Hack WhatsApp Using Spy App
Been trying to figure out how to hack someone's WhatsApp account without the user's target with you? Luckily there are developers have been making apps that can help with you these just like SpyX. It's easy to operate SpyX and you can connect the phone without the user knowing that you already have access on their device. It is very easy to track WhatsApp messages of target phone without anyone knowing. Follow the steps:
Step 1. Sign up free with valid email.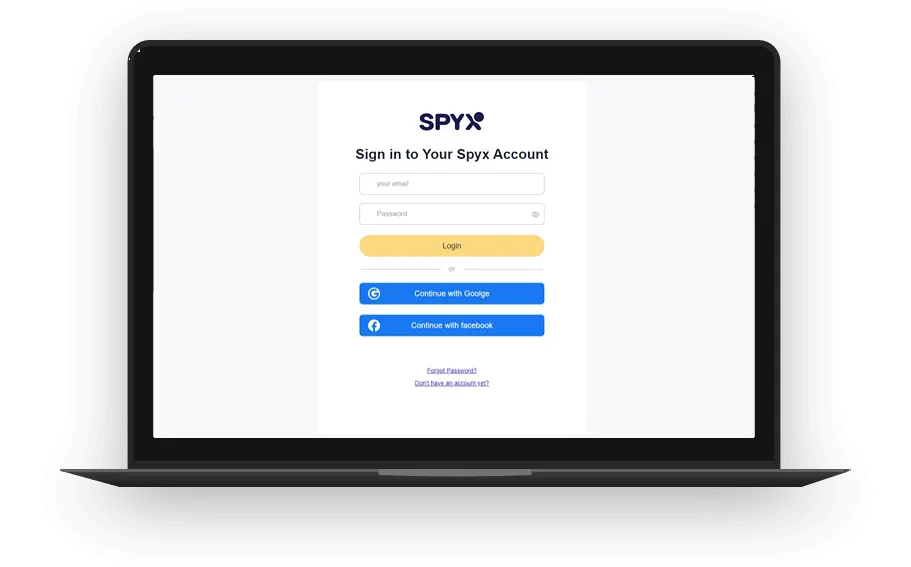 Step 2. Purchase suitable subscription plan, 1 month plan, 3 months plan, 12 months plan.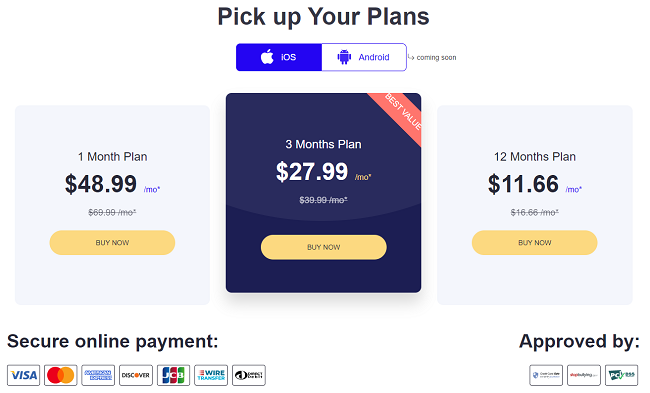 Step 3. Bind target phone with SpyX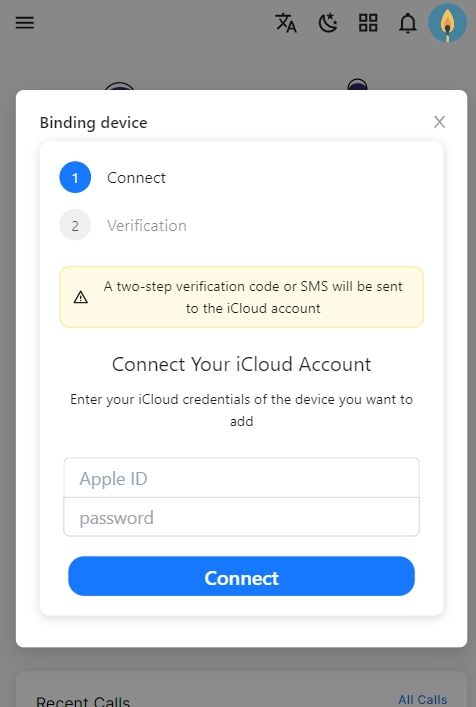 Step 4. Start tracking whatsapp messages on target phone.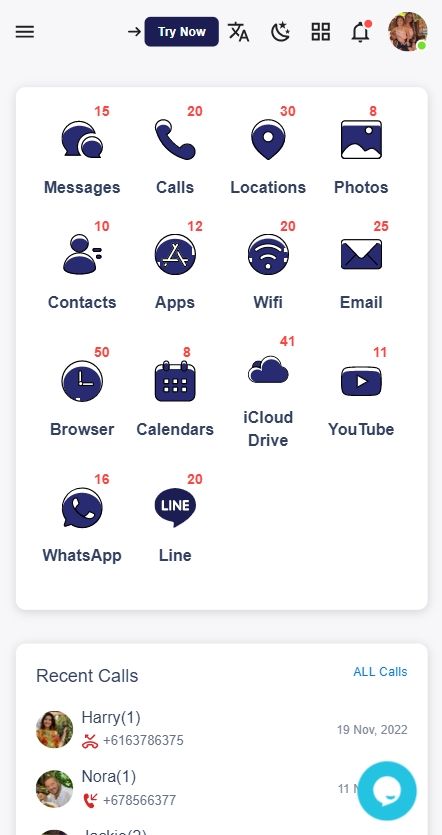 2. Hacking WhatsApp by Sending OTP
Accessing the user's WhatsApp account can be accessed if you get a hold of the one-time-password (OTP) from the registered number. If you have the mSpy, it's easy to get a hold of the OTP and then you can input the number and have fully access on the account if you have plans to recover or get a hold on the account.
3. Hack WhatsApp Account by Disabling Two-Factor Authentication
WhatsApp has the options on making sure that you yourself secure your messages especially when you don't have a hold on your phone for a while and you don't want others to read it. But if the account has been compromised, usually they use links that contains malware meaning that creates an opening window for hackers to get a hold of your account and disabled the two-factor authentication.
4. Hack WhatsApp by Accessing Backed Up Data
Although WhatsApp has an end-to-end encryption keeping your messages saved. If the backup was made on the phone or via any iCloud Drive – which are not the encrypted ones, you can have access on the messages through that platform.
5. Hack WhatsApp Account by Sending Spammy Link
Just like the ones we've been receiving in our emails from the Junk folders then this is also applicable just by sending links. Once you click on the link that was sent to the user, you can have access immediately on their WhatsApp account and be able to grab the messages and whatnot.
6. Exporting Chat History to Mail
This is another way of getting the conversation through exporting the chats via e-mail. This method is simple but also needs a physical access on the user's smartphone for a few minutes. Just open the user's account and then click export chat history to the user's own email account. Once you have the exported chats in the email, you will see all chat history including its files such as voice notes and files, but take note that you won't be able to retrieve deleted texts or files from the chat history. It will only show the recent ones where it was last backed up.
7. Hacking WhatsApp using MAC Spoofing Method
This is a type of method wherein you could access the account of the victim and get a real time update on the target's device. You need the physical smartphone of the target with you to copy the Wi-Fi MAC address. Once you're able to clone the target's WhatsApp on the target's mobile device, you're able to spot their messages. Do take note that this require some programming skills to be able to clone your target's WhatsApp.
8. Hack WhatsApp using Bluetooth
It's similar to the MAC spoofing method to gain access on the target's WhatsApp account. As long as the target is connected to the internet while their Bluetooth is on, it can be easy to get inside into their account.
Part 2. What Are Common Ways to Hack WhatsApp
1. Hack Someone WhatsApp using Chrome
If the target's WhatsApp account is logged in your browser, you can also gain access to this through the WhatsApp web. This means that you can easily get access on their messages, call logs and see the files. Others can also use a software that's compatible for Chrome and then they'll be able to access them online. Take note that some software might only be available for Android users.
2. Read Someone's WhatsApp with QR Code
Another way to log in into their account is via QR code. To get access to this you have to go to the Target's account – settings – WhatsApp Web/Desktop – Scan QR code. Then indicate in one of the option "keep me logged in" so that you can have full access every time you're going to visit their account whenever you want to check it from time to time.
NOTE: if the target isn't using their WhatsApp you might not be able to get a real-time of what's happening on their messages. Be also careful as they might also get a notification that the app is running through the Web or Desktop version.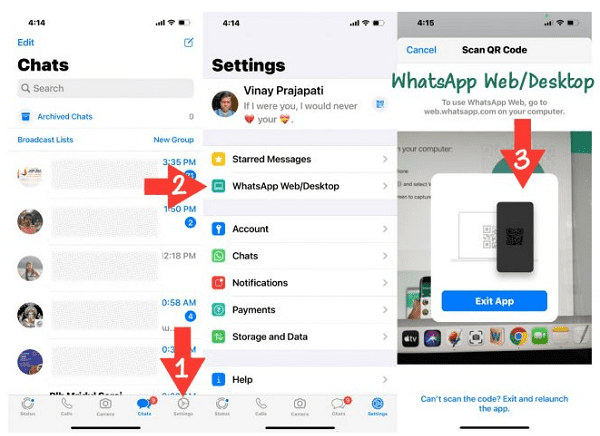 Part 3. Why Do You Need to Hack Someone's WhatsApp
There might be plenty of reasons why people would like to hack on the target's account. It can either be that the person isn't being honest, sometimes can be the cause of their mental health to fully monitor their moods and what's on their mind, or might be that someone is hiding something from you that the target isn't telling you anything.
We came up of some of the reasons as to why people would have the need to hack someone's else WhatsApp account.
1. Spying on Loved Ones
This is applicable in any relationships from boyfriend to girlfriend or married couples. This comes in if you're doubting your partner or there was an instance that your partner has cheated on you and since you have second thoughts that they might be doing it again, then that could be one of the reasons why people need to have access on their messaging apps.
2. Protect the Kids
As the use of technology has been evolving, it is time that the parents be fully aware of what the internet has been teaching their kids. It's not enough for parents to watch their young adults whenever they're presence are there, but what happens after they're off to work and how responsible are they without you watching over them? That's is one of the reasons why parents are monitoring full time their children to keep away from predators and any risk of being exposed to the dark side of social media.
3. Monitoring Employees' Activity
Working in the company can be stressful if you have naughty employees in the workplace, this is one of the reasons why companies are doing employee surveillance to keep an eye on their productivity, if they are out of their breach of spreading company secrets and whatnot.
Recover Deleted Messages – if you're too lazy to do a backup on your messages and you accidentally did something, then this is the perfect way to recover the things you lost. Just by using a software that can guide you on how to recover your messages, you will surely get a hold of them after.
Part 4. FAQs
Q1. How Can I Monitor Someone's WhatsApp?
There are apps that have been in the market that you can use to gain full access on their social media accounts and be able to monitor them, such as SpyX. Don't worry about getting caught as they are apps that are on stealth mode and won't notify the target that you are on to them.
Q2. How to Read Someone's WhatsApp Messages Online?
There can be a lot of methods that was mentioned and how you want to read them online, as some may require access on their physical mobile device while some don't. You can either use apps, existing log in credentials on their web browser or desktop for WhatsApp.
Q3. How to Read Someone's WhatsApp Messages on iPhone?
If you have plans to read their message on their iPhone, use mSpy to not only gain information on their iPhone but fully have access to read, record and grab what you need to monitor the target's device. This is useful in a sense that you can track them and take what is fully priority on your goal.
Q4. How to Hack WhatsApp Messages on Android?
If you want to hack on their Android phones, you can do this by using apps, check in their devices via rooting them or having full access on the target's phone physically which can be done in minutes time.
Q5. How to Hack Someone's WhatsApp with Just Their Number?
As mentioned from the methods used such as OTP mode or if you have SpyX with you it can be easy to use as you don't need to access as you have the feature to gain full access on the target's phone and there you can record and grab the latest updates on what happened on the target's account.