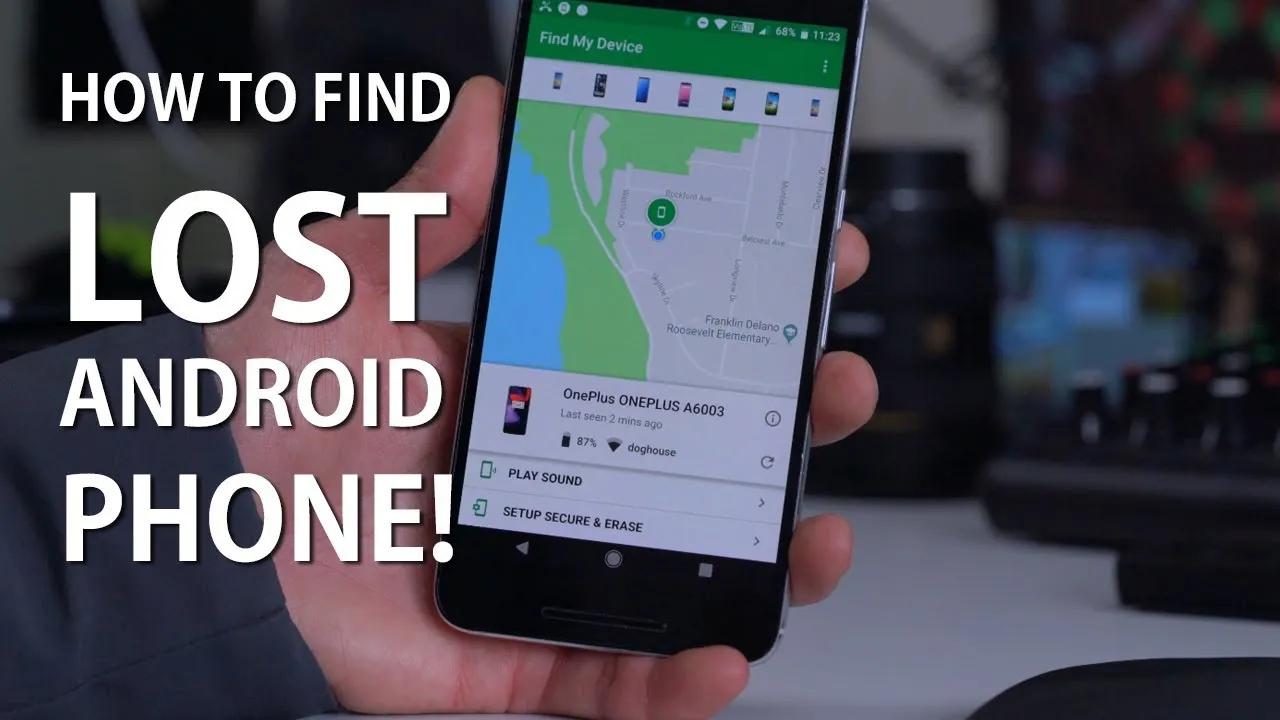 Have you ever lost your phone before? It can be super frustrating trying to track it down. But, if you happen to own an iPhone, you're in luck! This article will explain to you 6 simple and practical methods to easily locate your phone and even lock it to protect your personal information from prying eyes.
The Find My app is incredibly easy to use in locating your lost or misplaced iPhone, as well as any other Apple devices that you have synced with the app. The app uses GPS and other location technologies to pinpoint the exact location of your device, even if it's offline or the battery is dead.
In this article, we would be going over how to locate your lost iPhone but before that, you must have enabled the Find My App feature on your iPhone.
1.Enable Find My iPhone
1.Open Settings
2.Tap Apple ID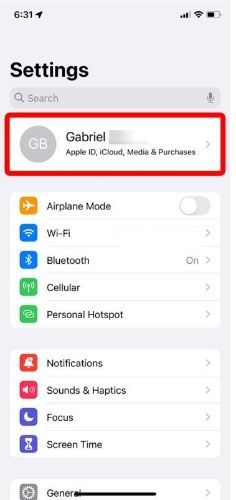 3. Click on the Find My tab and you would be redirected to the Find My iPhone Section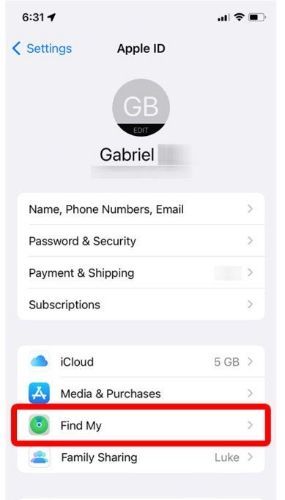 4. Tap on Find My iPhone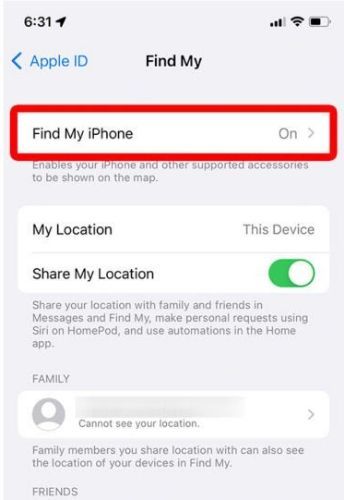 5. To locate your iPhone, Toggle on the Find My Network and Send Last Location options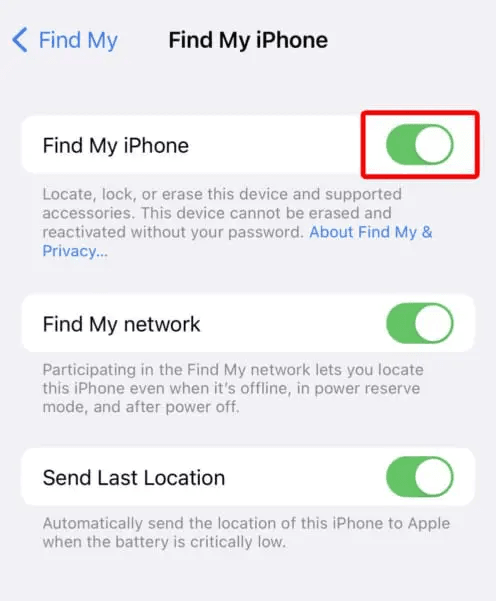 2.Find Your iPhone Using a Web Browser
1.Go to iCloud.com and log in with your Apple ID and Password. You would need to verify your identity using another Apple device.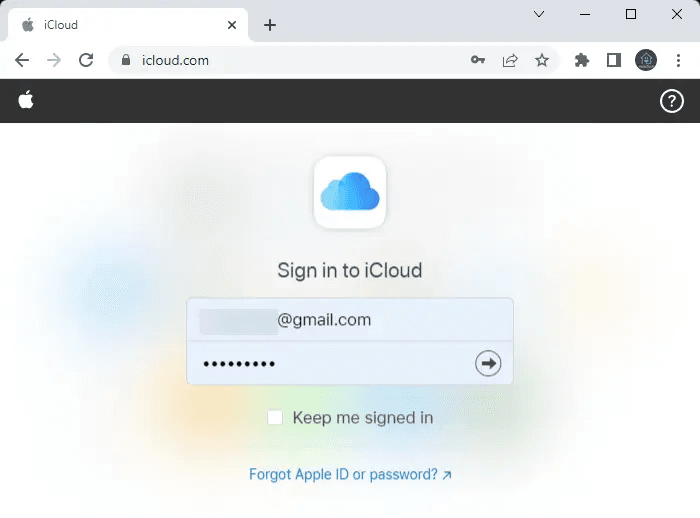 2. Select Find iPhone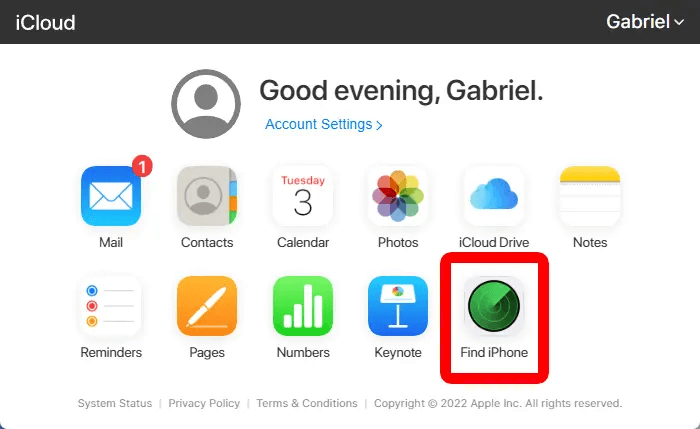 3. Next, You will get to see all your Apple devices at the top of your browser, Click All Devices
4. Then select the iPhone you want to locate
5. If your iPhone is near, click Play Sound, If not, click Lost Mode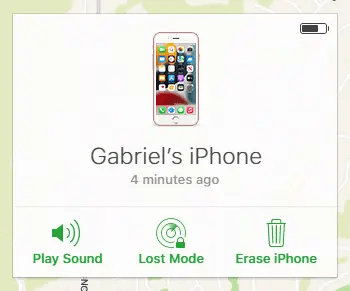 6. If you select Lost Mode, you'll be prompted to enter a phone number where you can be reached and write a message that will show up on the screen for anyone who finds your iPhone. That way, if someone comes across your lost phone, they can contact you to return it.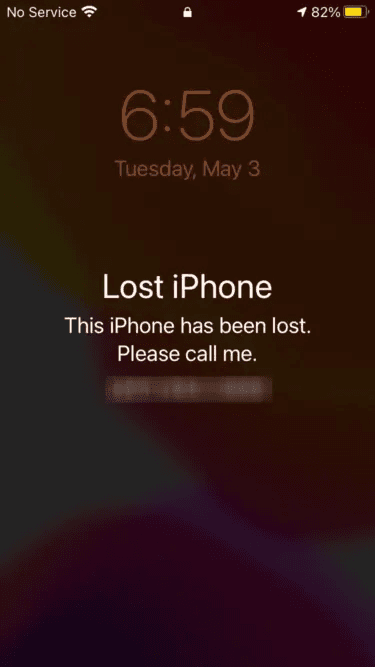 3. Use Google Maps
Find My iPhone helps you to locate your missing iPhone by showing you the last location. When you have not enabled Find My iPhone, you can use Google Maps to locate the last location of your iPhone. However, you need to enable Google Maps location history and location services beforehand as well so that you can track its location on Google Timeline. Here are the steps on how to find phone without Find My iPhone.
Step 1: Open web browser on any device. Visit "www.google.com/maps/timeline".
Step 2: Sign into your Google account with username and password.
Step 3: After signing in, you will find your iPhone name. Select Today and the date on which your iPhone went missing.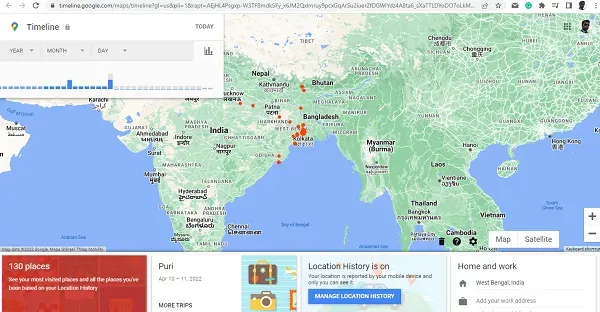 Step 4: You can check the last location your iPhone was present and you can visit the location accurately and start enquiring and finding your iPhone.
4. Use IMEI Number
IMEI number is a unique serial number assigned to every phone. When you have lost your iPhone, you use IMEI number to track phone. You can spot your iPhone's IMEI number from its packaging box in which it was present when you bought it. Once you have IMEI number of your iPhone, you can spot the approximate location of your lost iPhone with IMEI tracker application.
You can request your network service provider to find the location of your iPhone even when the iPhone is switched off. In fact, you need to report the police with IMEI number so that they can use their system to find the location of your iPhone. If you want to track missing iPhone without app using IMEI number, here are the steps to follow.
Step 1: Open web browser on any device.
Step 2: Visit "trackimei.net" and type in the IMEI number of your missing iPhone.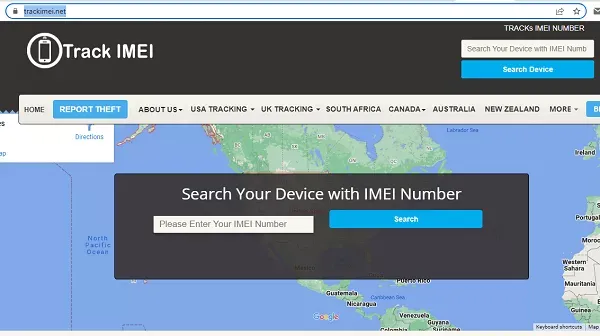 Step 3: Click on Search button and the website will show you the approximate location of your lost iPhone.
5. Use Apple Watch
You can use your Apple Watch to find the lost iPhone only if it is paired beforehand. This means that iPhone and Apple Watch should have been logged into from the same Apple account. When you lose your iPhone connected with your Apple Watch, here are the steps to follow.
Step 1: On your Apple Watch, open Find Devices app.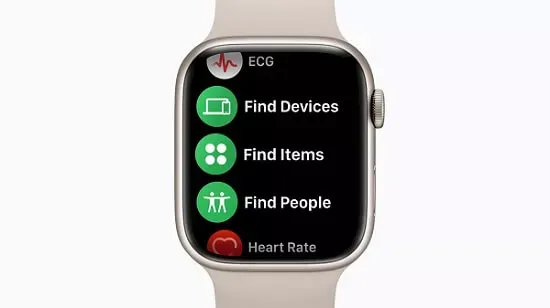 Step 2: From the shown devices, tap on your lost iPhone.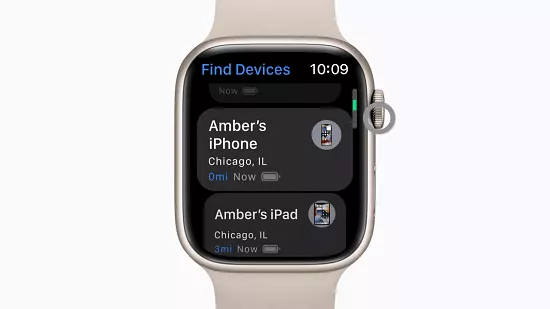 Step 3: If your Apple Watch can locate your iPhone, it should appear on the map showing its location. You can see the approximate distance, charge level, and the last time your iPhone was connected to any Wi-Fi network or cellular network. Your iPhone's location should be there below the map.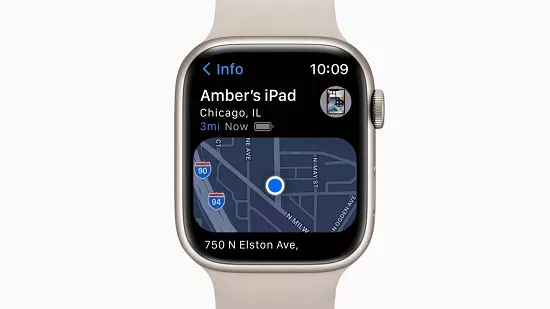 Step 4: In case you see "no location" for your iPhone, this means your Apple Watch cannot locate your iPhone. Go to Notifications and turn on "Notify When Found" option. When someone connects your iPhone to the internet, you will get notified of its location.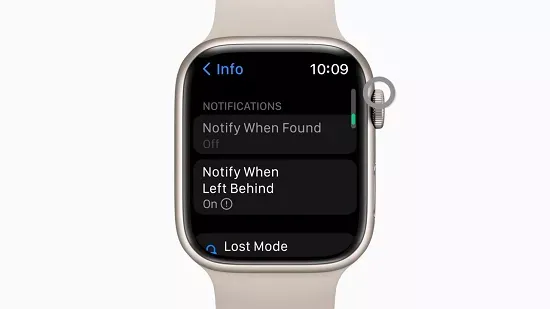 How to Locate an iPhone without Find My iPhone?
We have already stated that there are several ways you can locate your missing iPhone even when you cannot use Find My iPhone feature. Now, we are going to illustrate the steps you need to follow in order to track your lost iPhone properly. The best way out on how to locate a lost iPhone without Find My iPhone is through a professional tracker app.
1. Locate iPhone with SpyX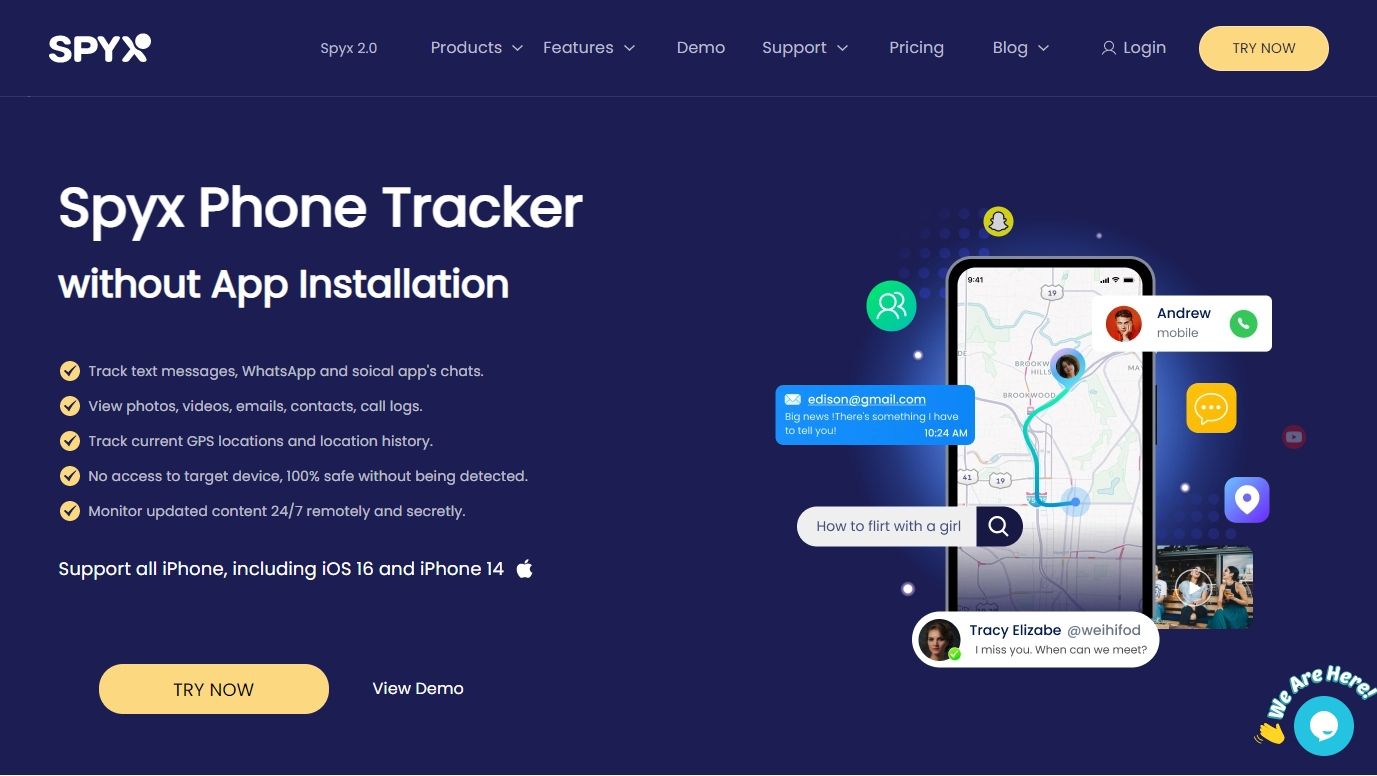 If you have used our SpyX app beforehand, you can track your lost iPhone without panic. Investing in and installing a premium tracker is great when you own an expensive smartphone like an iPhone. We recommend SpyX location tracker. This app can not only help you find your lost iPhone, but also get back your phone data when your iPhone is lost.
3 Steps to Find Your Lost iPhone Without Find My iPhone
Here are the steps on how to find your lost iPhone without Find My iPhone using the SpyX for iOS app.
Step 1. Sign up Free
Before start monitoring, create a free SpyX account using your valid email.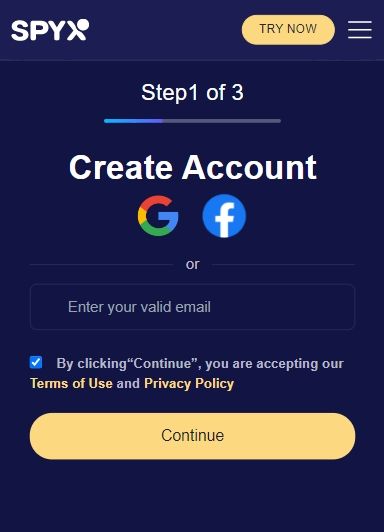 Step 2. Connect Target Phone with SpyX
Purchase suitable plan. Set up SpyX and login to the iCloud account using the target device's iCloud ID and password.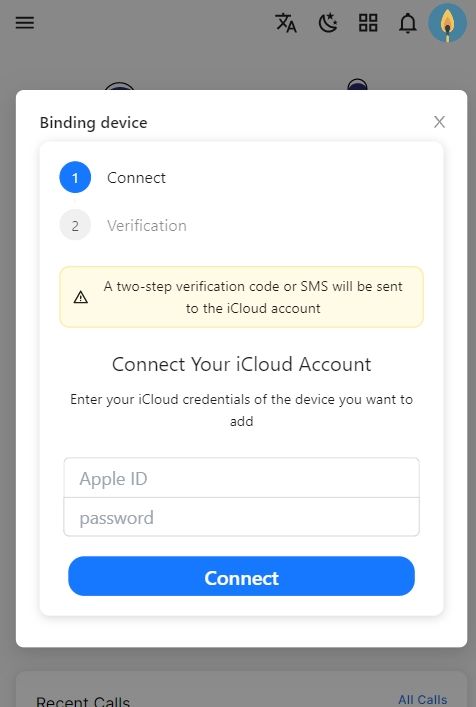 Step 3. Start Monitoring
When you lost your iPhone, go to Dashboard > Location to find the location history, you can check the real-time location to find your iPhone there.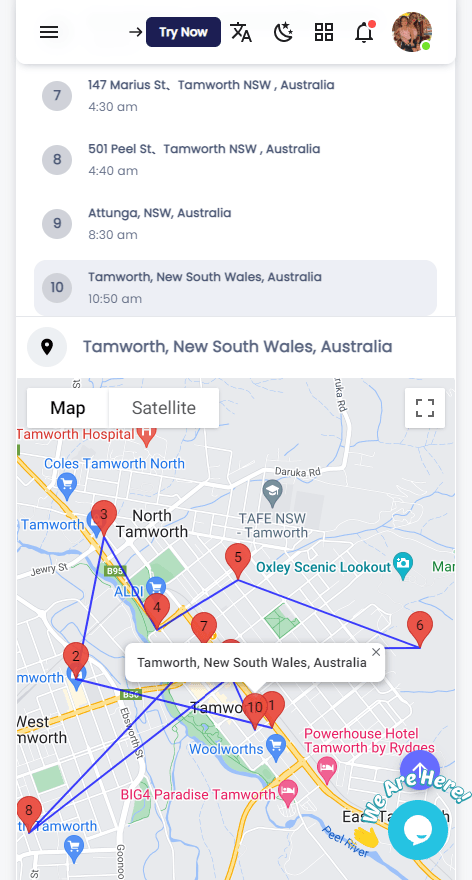 Other Features of SpyX for iOS
Installing a premium iPhone tracker is going to be useful when the app is versatile. SpyX for iOS helps in keeping records of your phone activities data so that when you lose your iPhone, you can access them from SpyX for iOS.
Here are the other features of SpyX for iOS app other than tracking the location of your missing iPhone.
Social Media:
You can check all the social media chats on apps such as WhatsApp, Viber, Line, WeChat, and Kik. If you want to extract your important information from chats and even check the deleted messages, you can do so directly from SpyX for iOS app on your computer.
Text Messages:
You can check all the text messages on your lost iPhone directly from your Dashboard. You can also monitor the deleted text messages to note down any important information as well as the sender's number.
Browser History:
You can monitor the browser history on your missing iPhone from Dashboard to find out the websites you visited.
Phone Files:
You can check the photos and videos on your iPhone from your Dashboard. You can also check out the voice memos, reminders, calendars, and notes even when your iPhone is missing.
Phone Calls:
You can check the call history from your SpyX for iOS Dashboard to extract callers' numbers so that you can make important calls and note down important contacts.
What You Should Do if Your iPhone Has Been Stolen or Lost?
Here are the steps you need to follow immediately if your iPhone has been lost or stolen.
Locate Your iPhone: Try and locate your iPhone from someone else's iPhone. You can visit "icloud.com/visit" and log into your account to locate the iPhone on the map. Alternatively, you can use Find My app or professional tracker app.
Lock Your iPhone: If you are using Find My app and you have located your phone, you should opt for the option "Mark As Lost". This will lock your iPhone with a passcode and disable Apple Pay. You can also show a custom message that someone can read and return your iPhone to you. Contact your cellular service provider and ask them to disable call, text, and interest on your device.
Report Your Missing iPhone: You should report your missing iPhone to the local law enforcement so that you can defend yourself if your iPhone lands in the hands of the criminals. The local law enforcement will register the IMEI number of your iPhone in their database and identify your lost iPhone as yours if they find it by any means.
File A Claim: If you have taken AppleCare+ cover for theft and lost iPhone, you can claim for your lost iPhone replacement in the nearby Apple Store. Once the claim is approved, you can remove the missing device from your account.
Erase Your iPhone Data: Last but most importantly, if you can access your iPhone through Find My app, the last step is to erase all your data from your iPhone to be on the safer side. You must have taken backup of data from iCloud by now.