Tinder is a popular dating app and website that's been used by millions of users around the world. It's generally used by single people but often used by married or in a committed relationship for dating new people. So, to make sure that your partner isn't cheating on you, there's ways of spying on their Tinder messages. It's also a way to keep track on kids, friends and children too.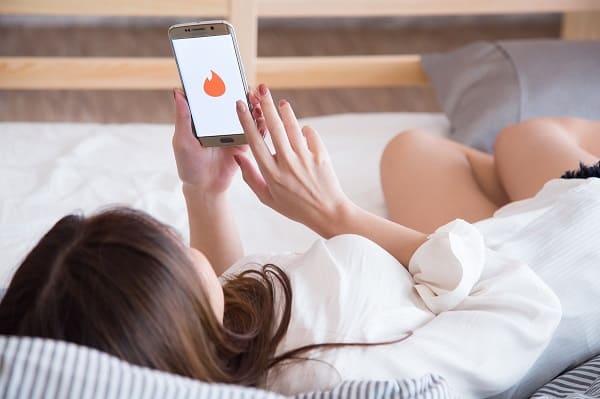 Part 1. Why Spy On Someone's Tinder Account
There are many reasons as to why you would like to spy on someone's Tinder account and here some of the reasons why:
1.

To Keep A Lookout On Your Child's Tinder Activity

There might be a time that your kids don't know what they're downloading especially when they are curious. That's one of the reasons why you should spy on tinder account of theirs. It's better to take caution of whom they've been interacting with.
2.

To Verify Whether Your Partner Is Cheating/Lying To You

If you're doubting on your partner and you wanted to verify and spy on their phone just to clear the air and making sure whether your instincts is telling you right or wrong. Being on Tinder isn't just for single people but also there are instances where committed people tend to cheat.
3.

To Get Access To Your Account In Case You Are Logged Out Or Forgot Your Password

This also one of the reasons as to why spy on tinder to make sure your account isn't altered while waiting to reset your account.
4.

To Make Sure Your Employees Are Not Using Tinder During Office Hours

When working the office and one of your employees are doing Tinder during office hours, this is also one of the reasons why you need to monitor employee's activity while on work.
Part 2. How To Spy On Someone's Tinder Account
Now that you already figured out why you want to spy on their Tinder account or on their device in general here are some methods on how to spy on them:
Method 1: Use the Ultimate Spying app: SpyX
Using a spy is the easiest solution to do without the need to jailbreak or root their mobile device. SpyX is one of the most downloaded apps because of its features. You can get the app for free but with a limited feature and you can subscribe to enjoy the full features of the app.
Step by Step Guide on using SpyX To Hack Tinder Account:
Here are some step-by-step how to use SpyX to spy on their tinder account:
1. Open your SpyX dashboard
2. From the choices, go to Social Network and look for Tinder
3. Then click on the Tinder and you'll be able to see on their messages and whom they've recently talked to and whom they've matched it.
Features of SpyX for spying on Tinder account:
SpyX allows you to whenever spying on their Tinder account:
1. Supervise your loved one's Tinder activity – you can find out whom they've been talking to and what have they've been doing on the app remotely.
2. View Matches – you can see whom they've matched with as SpyX has this feature without let you thinking what else could be on their Tinder account.
3. Monitor Conversations – SpyX allows you to read on their chat conversations and be able to monitor if they've responded to that person or whatsoever.
What Can SpyX do apart from spying on the Tinder account?
Aside from checking on their Tinder account, with SpyX you can also track and get full access to their device from checking their messages, galleries, apps and many more. SpyX is great for work and for personal use as the dashboard is user-friendly and gives you what you exactly needed.
Features of getting the app:
1. Review their text messages (also includes deleted messages)
2. Real time update on their activity every 5 minutes.
3. Monitor every taps and keystroke
4. Full access on their messaging and social media apps
5. Find out who've they called and talked to
6. See the pics they've send and received
7. Check their browsing history
8. Be in stealth mode.
Method 2: Hire professional Hacking Services
You can also hire someone to do the dirty work for you although it may require more than your everyday budget with this but they could provide what exactly you need without the need to download the app because they'll be the one to do it.
Method 3: Hack Tinder Account by Yourself
There are many practices how to do you it yourself but if you know the email being used you can actually be able to log in into their account by yourself and see what they have been up to or you can use tutorials on how to do them but it might not be as successful without the help of any third-party app.
Part 3. Conclusion
There are many ways of how to hack someone's account but it will still depend on main purpose or goal on how to spy someone's Tinder account. This is just to educate you about the wonders of finding out someone's account.