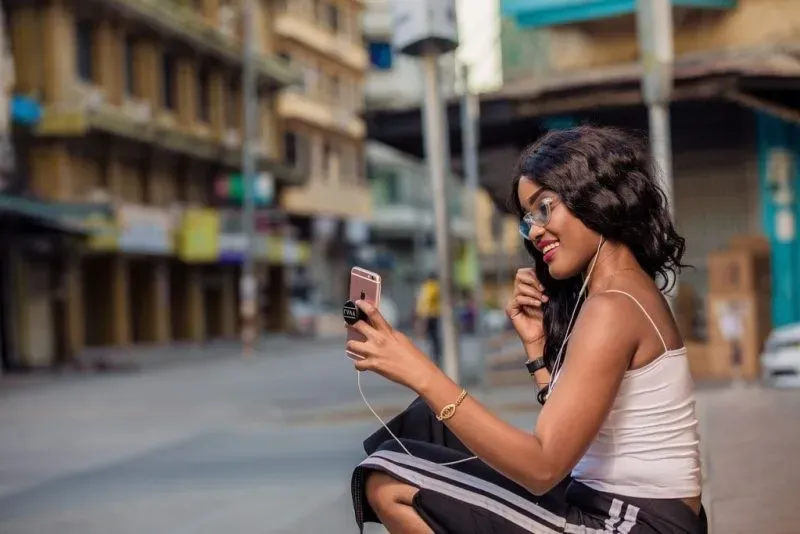 Mobile phones have become a must-have in everyone's life. They are almost our shadows, following us everywhere. However, not everyone understands their full potential: they are not only our personal assistants but also spies.
Why Would You Want to Track Your Girlfriend's Phone?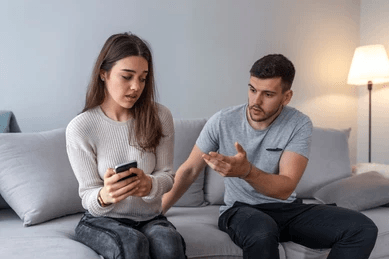 When it comes to infidelity, men are more often considered more "polygamous". However, if we check the latest General Social Survey, the difference in the percentage of men and women cheating on their partners is not very big: 20% and 13%, respectively. Thus, if you are a man in a relationship, it might be a good idea to track girlfriend's phone, at least just to be on the safe side. However, if you dig deeper, there are much more reasons to use different apps to track phones secretly.
Trust Issues
Joe Bavonese from the Relationships Institute of Michigan alerts everyone that we live in a time when people's mistrust of each other has reached its records. According to him, the main reason for this is that individualistic culture is being promoted nowadays: people care for their careers, focus on their interests, and do not pay enough attention to their personal life and relationships.
It especially concerns men who come home after a long working day: they are "too cool" to talk about their concerns with their partners. As a result, they will accumulate discomfort and mistrust until blowing out one day, destroying the relationships. Tracking girlfriend's phone is a compromise for them, as they can still "stay cool" and get rid of their concerns at the same time.
Safety Concerns
It is not a secret that we live in a dangerous world. The World Health Organization issued a report in 2021 stating that one in three women worldwide had experienced physical or sexual violence in their life. This number is genuinely terrible, and there are a couple of reasons for this:
· women are generally weaker than men;
· movies and computer games often sexualize woman's image;
· due to the dominance of patriarchal culture, many men still have a twisted perception of women.
In such a way, being able to track girlfriend's location, you may once save her life if she gets in trouble.
Suspicion in Infidelity
LA Intelligence Detective Agency has recently reported that 68% of women would cheat on their partner if they were sure it would remain a secret and won't damage their relationships. Sounds funny, isn't it? "Won't damage current relationships"… Anyway, it would be a great idea to get all information about your girlfriend's mobile phone, you know, like, "just in case"? Forewarned is forearmed. If she is faithful – fantastic, you are a lucky one, and if she cheats on you – you will be able to terminate your relationship before it is too late.
How Can I Track My Girlfriend's iPhone for Free?
1.iOS Built-in: Find My iPhone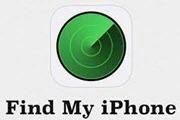 If you are using an iOS device and want to quickly locate other people's mobile phones, the built-in "Find My iPhone" can automatically obtain the location of your own or other family and friends' mobile phones. When the phone cannot be found, you can quickly locate the phone. There are two ways to enable the "Find My iPhone" function. Let's take a look at how to set it up!
method one:

Step 1: Click "Settings" from the mobile desktop and enter "Privacy".
Step 2: Click "Location Services" in "Privacy".
Step 3: Turn on "Location Services" and click "Share My Location".
Step 4: Confirm that "Find My iPhone" is turned on to complete the setup.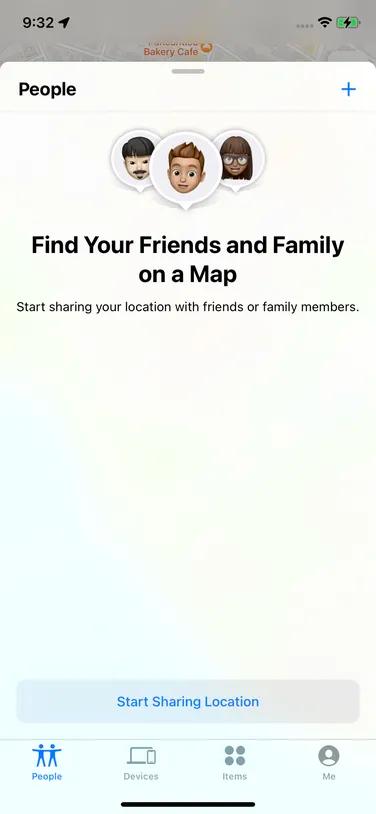 Method 2:

Steps: Also from the phone desktop, click "Settings" > enter "Privacy" > click "Location Services" > click "System Services" > enable "Find My iPhone".
After the setting is complete, enter the "Find" App and click "Start Sharing Location" to send the current mobile phone location to the other party.
2. Use iMessage Services
iMessage can help track girlfriend's location without installing any app on target phone, which will reduce the rate to be caught and to maintain your trusted relationship. Only by sharing your girlfriend's phone location to your own iPhone, you can know where your girlfriend is.
Step 1. Turn on the Location Services on the target iPhone.
Step 2. Go to her Contacts or Messages and select yourself.
Step 3. Tap on Send My Current Location.
Step 4. Select the sharing duration (an hour, end of the day, indefinitely).
3. Google Maps

Many users also choose to use Google to locate others. It should be noted that the location must be set to "forever" before using it, otherwise the follow-up operation will always jump to the confirmation window.
Mobile phone location finder Google can directly send to email contacts, or you can choose to send to other App contacts, as follows.
Step 1: Open Google Maps, click the account icon on the upper right, click "Location Information Sharing" > "Share Location Information".
Step 2: Set the duration of the "Sharing Period" and the sending object. You can send it from "Email Contacts" or click "More Options" from other Apps. Here we take sending from other Apps as an example.
Step 3: After setting the sharing period, click "More Options" and find the app to be sent. Take "Messenger" as an example, click "Messenger".
Step 4: Enter the name of the sender in the search field, confirm that the sender is correct, and click "Send" in the upper right corner.
Step 5: If you want to share with others, you can click "Share via Link" > "Copy Link" > then paste it to the person you want to send, and the other party can see the phone location you shared.
Using SpyX to Track Someone's Location without Them Knowing
It is very easy to operate SpyX for tracking someone's location. Only three steps are involved.
Step 1. Sign up Free
Before start monitoring, create a free SpyX account using your valid email.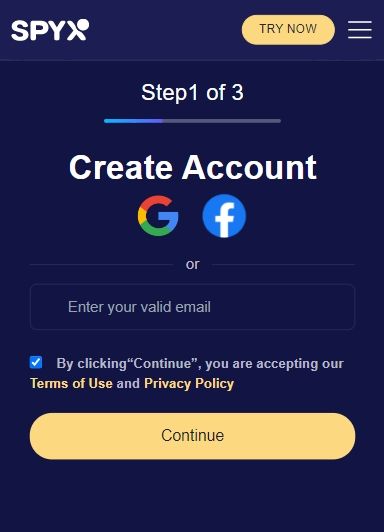 Step 2. Connect Target Phone with SpyX
Purchase suitable plan. Set up SpyX and login to the iCloud account using the target device's iCloud ID and password.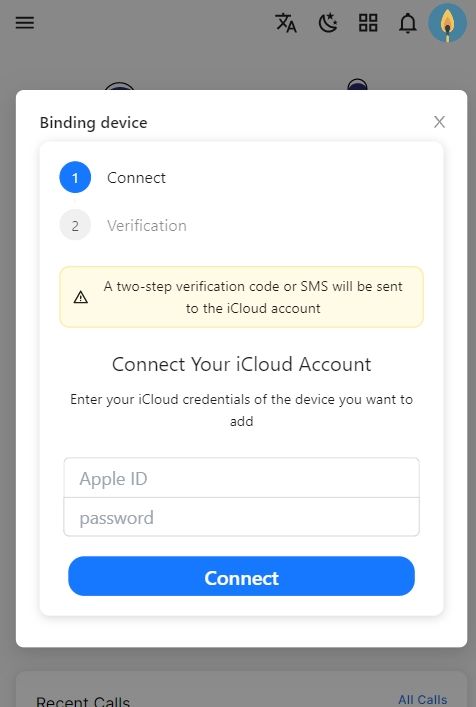 Step 3. Start Monitoring
Start tracking the target device's location from SpyX control panel.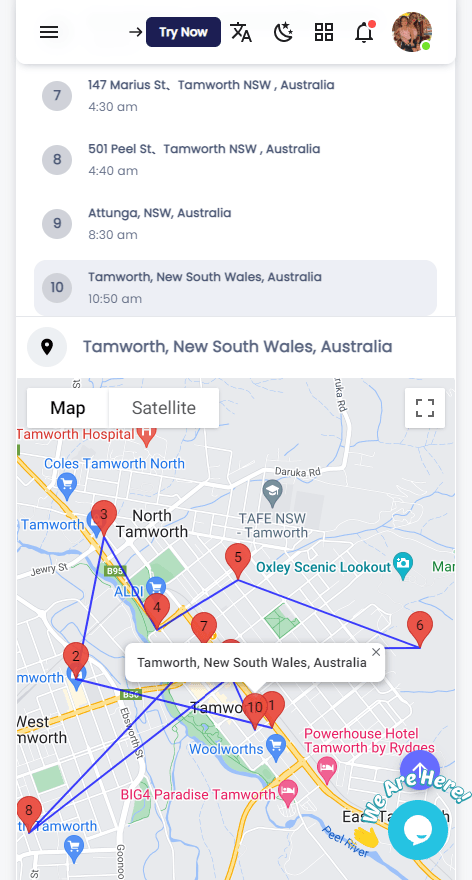 Hold On! SpyX Offers More Amazing Tracking Features
This is not all. SpyX has some more features in the bag. You can use many amazing phone tracking features in the app. This is excellent news for the people who have trust issues with their girlfriends.
Let's have a look at some of the other features of the app.
Monitor Popular Social Media Apps
As far as trust issues are concerned, with this app, you can monitor the social media of your girlfriend as well. You can even track messages that she sent and received via WhatsApp, Facebook, LINE, Snapchat, Discord, Skype, etc. This way, you would know for sure that she is not cheating on you.
View Call Logs
With this app, you can even keep track of the phone logs of your girlfriend. Knowing who calls your girlfriend or who she calls can help you trust her. You can monitor at what time the call was made. Also, you can record the phone conversation and know what they have talked about.
Record Phone Screen
If you want to know what your girlfriend is doing on her phone, SpyX can definitely help! With it, you can record your girlfriend's phone remotely and know what she is doing at any time and anywhere.
Access Files
Well, this is something you don't find in other apps. With SpyX, you can even view photos, videos, contacts, calendars, and more on your girlfriend's device. This is also a great way to check what your girlfriend is doing recently.
Conclusion
Well, it would be fair to say that technology has revolutionized the world. The same can be said for our situation here as well. It is possible to keep track of someone's location sitting at your home. This is something that was not possible a few years back.
There are different apps that you can use to do so, but all of them are not trustworthy, and you cannot rely on them. SpyX series monitoring apps, on the other hand, is a safe and reliable app.
If you ever find yourself in a situation wherein you want to know how to track girlfriend's phone location or for that matter anyone's location, you can rely on SpyX as it is highly recommended by many.
Now just sign up for SpyX to start tracking your girlfriend's phone location!