Hacking social apps is not new in the society, especially popular social apps, such as WhatsApp. Many people chat with WhatsApp, send pictures, important data, share secrets. There are so many files
To get a free method for hacking WhatsApp, many people want to know how to hack someone WhatsApp using chrome. They desire to find valid and free solutions to hack someone WhatsApp. These people maybe responsive parents, suspicious partner and anxious boss. Let's learn together about process, reasons, and impact of hacking WhatsApp.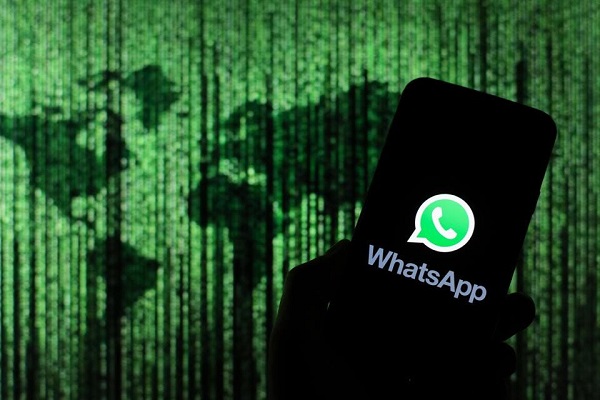 Part 1. Is It Possible to Hack into Someone's WhatsApp Using Chrome?
Google Chrome is a reliable site. You probably don't hear much about people using Chrome to hack. So using Chrome to hack someone's whatsapp seems a little surreal. But with a few technical tricks, it is possible to hack anyone's whatsapp using Chrome. There are other ways to break into other people's whatsapp, such as phishing, hacking using QR codes, whatsapp Web or whatsapp Share.
Part 2. Why Hack WhatsApp with Chrome?
When you see the title, the first question any ordinary person will think about is why someone would try to hack WhatsApp. Let's see why by studying the different uses:
The protection of children
If you are a parent, you must agree that we are always looking for ways to keep our children safe. WhatsApp hack is an easy way to learn about your child's company, conversations, and environment without any alerts.
Related: Is WhatsApp Safe for Children
Tracking employees
For technical reasons, we cannot prohibit employees from using mobile phones in the work environment. If you're a business person and you're concerned about employees using WhatsApp in an office environment.
Hack WhatsApp with Chrome
You can check WhatsApp directly and check if they're mysteriously working or having important conversations with colleagues about work.
Monitoring the spouse
The world has become so uncertain that you can't trust anyone completely, or you need to have a keen eye. If you feel that your spouse is using WhatsApp more and more, then you can directly confirm or deny your doubts by secretly checking their WhatsApp.
Related: How to Catch A Cheating Husband on WhatsApp
Restore data
If you lose data for any reason and want to recover it, you can get help from the WhatsApp Hack method. If you choose the right tool, you can get every detail as well as past and present information.
Part 3. How to Hack into Someone's WhatsApp Using Chrome?
You can easily access WhatsApp using its web browser version. You need to access the target device with or without the consent of the target person.
Step 1: Access the target device and open the WhatsApp icon on it. There will be a menu icon at the top of the screen that you need to select.
Step 2: Select the WhatsApp Web option from the on-screen options.
Step 3: Open WhatsApp on your device using a browser. The system will begin to display the QR code on the screen.
Step 4: You need to scan the QR code using the target device. After scanning, you can easily monitor the person's WhatsApp.
Disadvantages:
1. You must remember that this is not any secret type of monitoring, but rather that the target person is constantly being notified about your tracking.
2. Every time you try to monitor WhatsApp, you need to access the target device.
3. The target can stop tracking at any time, without any restrictions.
Part 4. How to Run a WhatsApp Hack with Online Tool?
If you're looking for a tool that gives you all the functionality of a WhatsApp hack without having to physically access the target device. SpyX is your best choice because it is an excellent remote espionage tool that is popular for its authenticity and accuracy. SpyX is specifically designed to provide all details with the utmost care. You can enjoy different features including geofencing, Wi-Fi blocking, website blocking, call details, message details and WhatsApp hack, as well as social media monitoring features.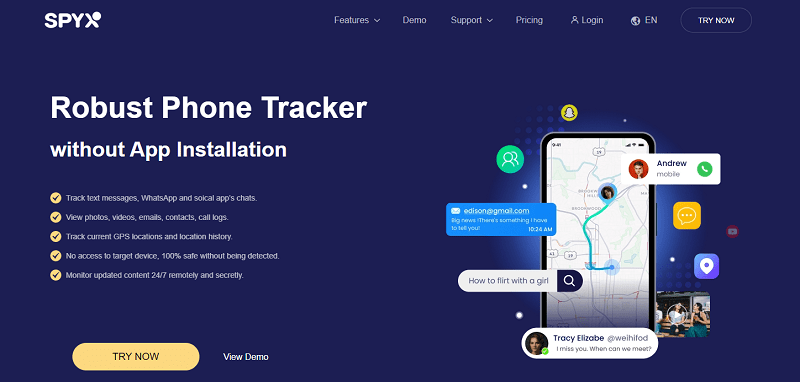 Run WhatsApp Hack using SpyX
It has a simple working environment and fast results. You can get old information and the latest information about the target's work on WhatsApp. Now it's time to break the suspense so that you understand the full process of using SpyX. The simplest interface designed specifically for its users is:
1. Steps to Hack WhatsApp with SpyX
Step 1. Create a free account
It only takes you a few seconds to sign up free with valid email.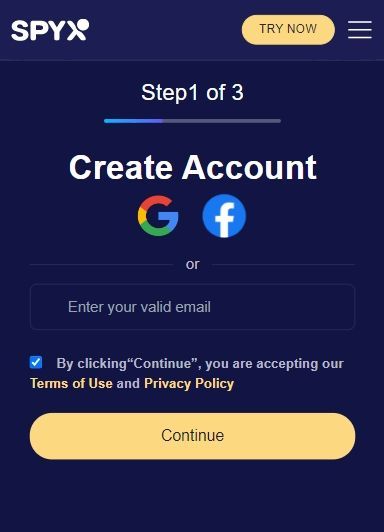 Step 2. Bind the target device
After creating a free SpyX account, you need to choose suitable plan. Then enter iCloud credentials of target phone and verification code, to bind target device with SpyX.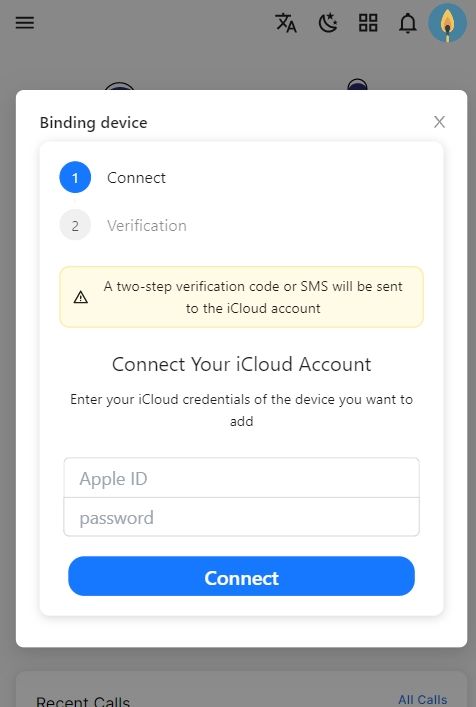 Step 3. Track WhatsApp messages
Login to your SpyX dashboard and you can view all WhatsApp messages of target phone clearly.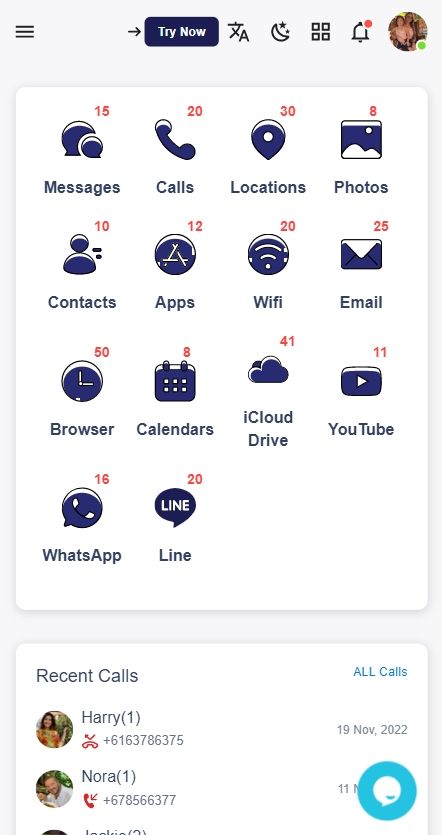 2. Features of SpyX Phone Tracker
The biggest advantage about this tool is that it doesn't provide any alerts to the target. The fundamental reason for its popularity is that you can easily monitor all activities and that the target person is not conscious. Other features are:
Remote Work: SpyX provides users with the opportunity to work remotely. You do not need to physically access the target device every time. You can work remotely on the device without any restrictions.
Simple: As you can see, it provides a simple interface for the user to work freely. Users do not need to be professionals, beginners can also use it.
Fast: Now you don't have to wait too long to get information about your target's WhatsApp. You can gather all the details of WhatsApp's work in seconds and can work as early as possible.
Budget Friendly: This is an awesome tool that works within the user's budget. Offer amazing features at the lowest price to maximize user convenience.
Live Updates: Provides live updates so you can click on the target's screen. In addition to the deleted information, information was provided to enhance the work experience.
Part 5. What Do You Need to Hack Someone WhatsApp Using Chrome
There are different ways to do a WhatsApp hack on the Internet. The requirements are different, so the credentials of hacking tools are different. There are different types of credentials, which can be applications, tools, consent, or anything else related to hacking and monitoring. If we were to use Chrome to hack WhatsApp, then we would need the following credentials:
1. Computer/Laptop: You will need to have a computer or laptop to access the target device. Qr codes will be scanned on such devices.
2. Target device: You need a target device to start the monitoring process. You can't scan the QR code without it.
3. Target's permission: If the target is over the age of 18, it is important to obtain consent. If you work without permission, it will be illegal.
4. Internet connection: An Internet connection is required on both the target device and the computer. If you don't have an Internet connection, you can't do surveillance.
Part 6. Conclusion
There are many ways to hack WhatsApp on the Internet, but you need to research their authenticity and accuracy. We've talked about WhatsApp networks and hacking from mobile phones, but there are limits to these methods. We recommend you use SpyX, simple, safe and efficient. Choose SpyX phone tracker and benefit more!