Monitoring software has been widely used. Many people use them to monitor children, partners or employees. Many of these softwares claim to be able to hack whatsapp chat history, but most of these softwares require an app to be installed on the target device. It's easy to get caught. Many times, we want to hack whatsapp without victim mobile. Today's topic is how to monitor whatsapp without victim mobile. In addition to introducing practical methods, we also recommend a great mobile phone monitoring software-SpyX, which can easily solve almost all mobile phone monitoring troubles for you. I believe you will be very interested in this topic. Then let's get started!
Part 1. How to Hack WhatsApp Without Victim Mobile?
WhatsApp is a very famous social media app. Many people use it to chat, send pictures or files, and share life moments with others. WhatsApp itself has a high level of security to protect the privacy of users. So, have you been looking for a true way to hack someone's WhatsApp messages without detection? Especially for some parents, they would like to monitor their child's WhatsApp to know if their child has encountered cyberbullying or some other potential danger. With the advancement of technology, people will take some means to monitor WhatsApp, so how do they do it? You are lucky to read this article and know how quickly. The most direct way is to use monitoring software, such as SpyX.
SpyX: Hack WhatsApp without Victim Mobile
SpyX is your priority if you want to hack WhatsApp without victim mobile. It is web-based service. That means you don't need to install app on the target phone. Open the website spyx.com on any browser, log in to your SpyX account, then you can monitor WhatsApp of target phone in real time anytime, anywhere. It's that simple. SpyX allows you to easily browse all WhatsApp chat history on target phone, even those chats that have been deleted or hidden can be seen at a glance. Wow, this is awesome too! You can also track the updated data in real time! And target users will never find out!
Can't wait to try SpyX? Let's learn how to use SpyX to monitor WhatsApp. The steps are very simple!
Step 1. Free account registration
It only takes a few seconds to register a SpyX account for free. Then you will receive an email with information about your registered account and default password.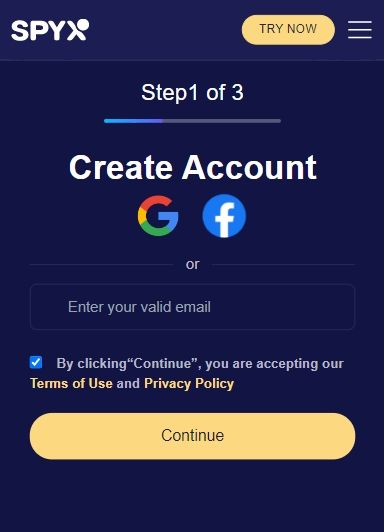 Step 2. Choose the right package
We have 3 packages for you to choose from, the longer package you choose, the more you save.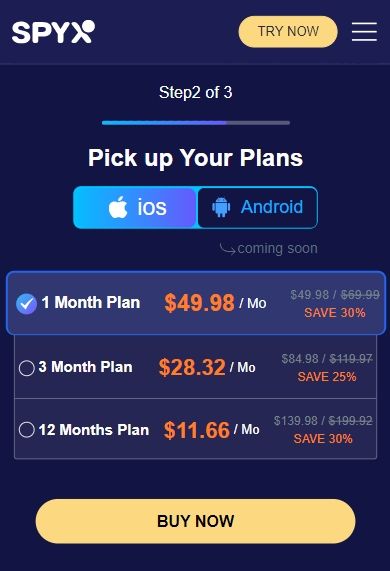 Step 3. Bind target phone with SpyX
This step is also very simple, you only need to enter the apple id and password of target phone, and then enter the verification code, you can successfully bind the target phone with SpyX.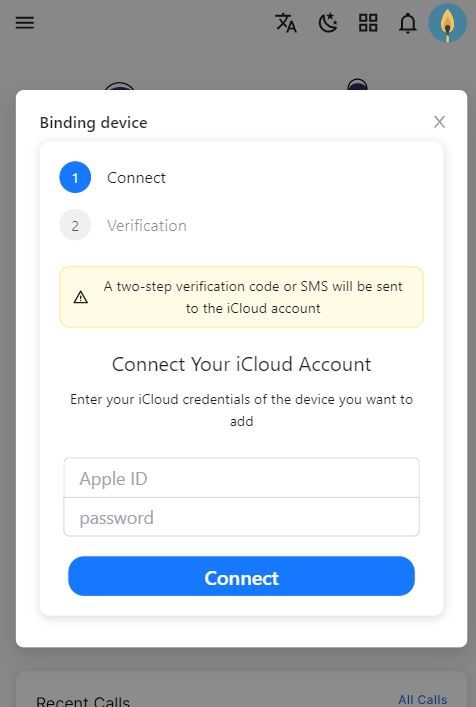 Step 4. Start monitoring
Log in to your SpyX account. Go to the control panel, you can browse almost all data on the target phone, including text messages, photos, videos, social media chats, installed apps, browsing history, GPS locations, etc.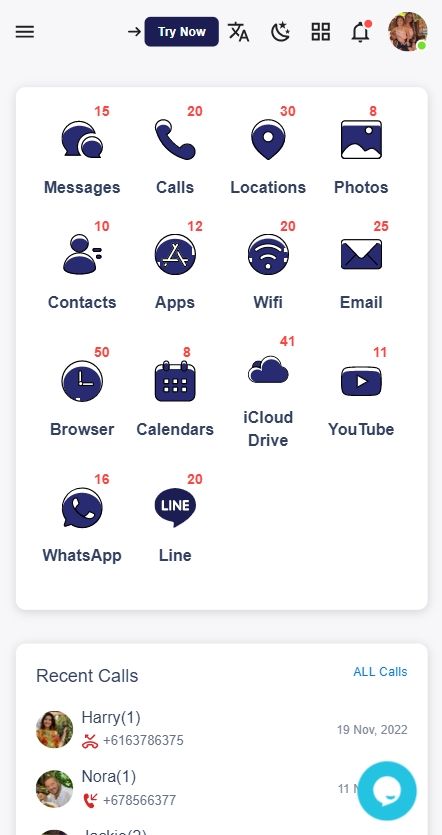 Part 2. How to Hack a Whatsapp Account with Mac Spoofing?
Compared with SpyX, the following method steps will be a little more, but as long as you follow our steps patiently, you will also successfully hack a whatsapp account. Without further ado, let's start right away.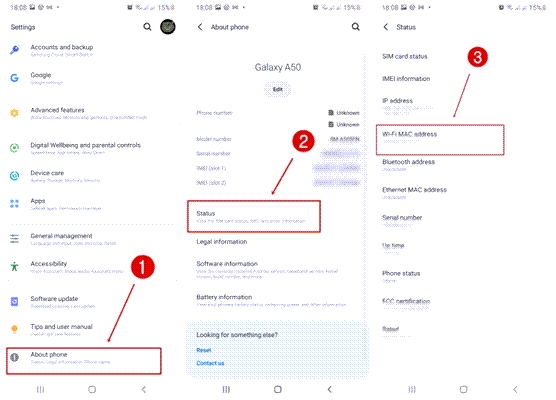 1. Whatsapp Uninstall
Be sure that your Whatsapp account will completely uninstall from your android device. And you can simply reinstall your Whatsapp account whenever you want.
2 . Get victim's phone
Take the victim's phone while he/she is not looking. So great to get the victim's Android phone.
3. Find MAC (Media Acess Control) address from the victim's phone
Android: Go to setting > About phone > wifi MAC address
Phone : Go to Setting > General > About > MAC Address.
4. Save Victim's MAC address
After discovering a Mac deal with, you should save on good Mac deals.
5. Find MAC Address of your own device
Get your mac address from your smartphone and save it for the future when you wish to have to access your own Whatsapp account.
6. Spoofing your mac address
Spoofing makes access victim's WhatsApp account.
7. Install Spoofing app
Install spoofing app, you have to change your MAC address with victim phone's MAC address.
8. Re-install Whatsapp Messenger on your device
You have to reinstall WhatsApp on a device but you have to make it clear that you have to enter the target's personal phone number.
Part 3. How to Hack Someone's WhatsApp Messages with Keyloggers?
Keylogger is another effective way to hack someone's WhatsApp messages. It will record all of the typing they do and keystrokes on his/her phone in real time and send it back to you. Then everything can be analyzed later with ease. You can use keyloggers to track password, email, This method is hidden and undetectable. When the target person opens his WhatsApp account, all things he typed, such as password, phone number, messages will be monitored. It will become easier to hack his WhatsApp after monitoring whole data about his activities on his WhatsApp.
Part 4. Conclusion
Now you have mastered 3 different ways to monitor WhatsApp. Are you able to operate it proficiently? I hope this article is helpful to you. If you have any questions or difficulties in the actual operation, don't be shy, please send us an email or contact the online customer service (lower right corner of the website), we will do our best to solve the problem for you. If you are interested in our software-SpyX and want to know what data it can monitor, you can first visit our demo page https://spyx.com/demo/dashboard , these demos are free to watch.
FAQs
Q1. Can someone see WhatsApp from another phone?
Yes, it is possible. You must be wondering if it is indeed possible to hack WhatsApp messages without target phone. If it is, then how can I monitor someone's WhatsApp? You will be surprised to know that you can track anyone's WhatsApp with just their number. It may seem tricky, but the process is quite simple. Possible ways are:
● Access to One-Time Password
● Chat history on E-mail
● WhatsApp Web/Desktop
● Spying app
Q2.How to read someone's WhatsApp messages on iPhone?
Despite introducing security features, hacking WhatsApp messages on iPhone is very much possible. The hackers'work becomes even straightforward when they have accessed iPhone's Cloud credentials (Cloud ID and password).
Q3. Why do you need to hack someone's WhatsApp?
To hack someone's WhatsApp, you are concerned about the following four reasons:
1.Spying on Loved Ones
2. Protect the Kids
3. Monitoring Employees' Activity
4. Recover Deleted Messages
Q4. How can I monitor my cheating husband's WhatsApp message with my phone?
SpyX will send a real-time update on your SpyX account and share everything from the conversation to files shared from the hacked WhatsApp account.
Q5. Hack WhatsApp using Bluetooth
Similar to the method mentioned above, the hacker can also spy on WhatsApp messages using Bluetooth. Many WhatsApp hacking apps are available on the internet that can easily hack into any device when Bluetooth is on. This method again follows the MAC spoofing method like the one mentioned above.